What a Year!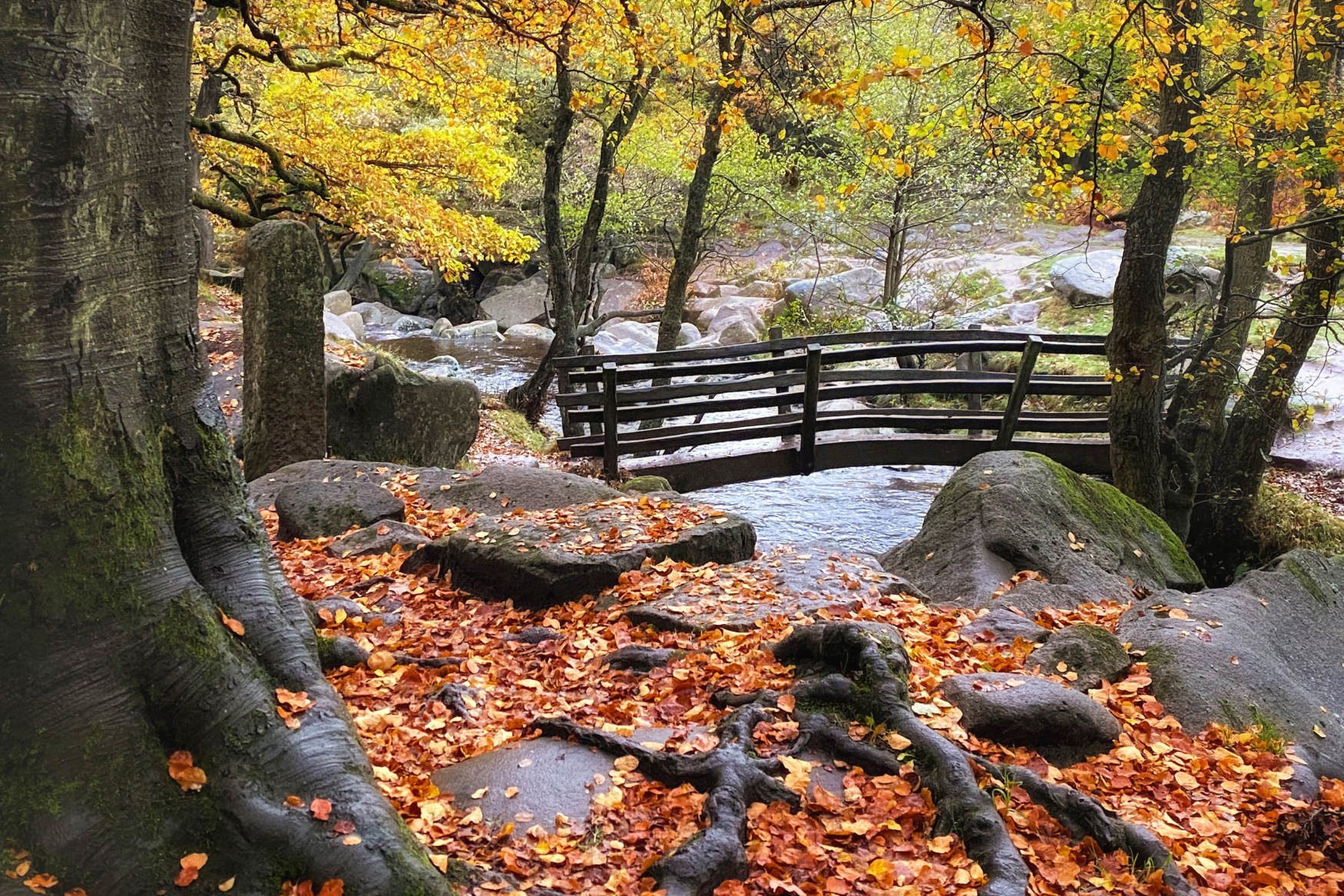 This week marked a year since the first case of COVID-19 was identified in China. I'm sure few of us could have predicted what an incredible impact the virus would go on to have throughout 2020 across the entire world, and how it would change so many millions of lives.
As a largely rural area the Peak District fared better than many other parts of the UK, but this year still brought huge challenges and enormous pressure to the people and businesses of the region. The word 'unprecedented' gets bandied around a lot in respect of the Coronavirus pandemic but we were all in totally uncharted waters for much of the year. The holiday properties, campsites, visitor attractions, experience providers, shops, cafés, restaurants and pubs all had to close their doors, yet, somewhat ironically, the Peak District National Park saw huge increases in visitor numbers, as people from the surrounding towns and cities arrived in the area to take their 'daily exercise' in the countryside.
This surge in visitors to the Peak District did bring its own share of problems to already worried communities, the villages thronging with people who had nowhere to go (literally, as most of the toilet blocks were closed) and the open spaces seeing a heartbreaking rise in vandalism, litter and moorland fires.
But the situation was far from all negative. Thousands upon thousands of people suddenly discovered the national park on their doorstep, many for the first time. They hiked in the hills, wandered along the country lanes, breathed in the fresh air … and they fell in love with what they found. Next year, instead of getting on a plane to far-flung shores, many of them will undoubtedly come back to the Peak District, bringing their reunited families and friends for holidays in this truly beautiful part of the world.
So now, thank goodness, we can all start looking forward to the hope of better things to come. The local businesses will open up again and the villages will be full of bustling life once more. The people of the Peak District are a resilient bunch and they'll bounce back from the trials of 2020 with their usual good humour and friendly charm. And no matter what, the curlews will still swoop and call in the Spring and the moors will still turn purple with heather in the Summer. Perhaps next year with a huge, brand new mass of appreciative admirers!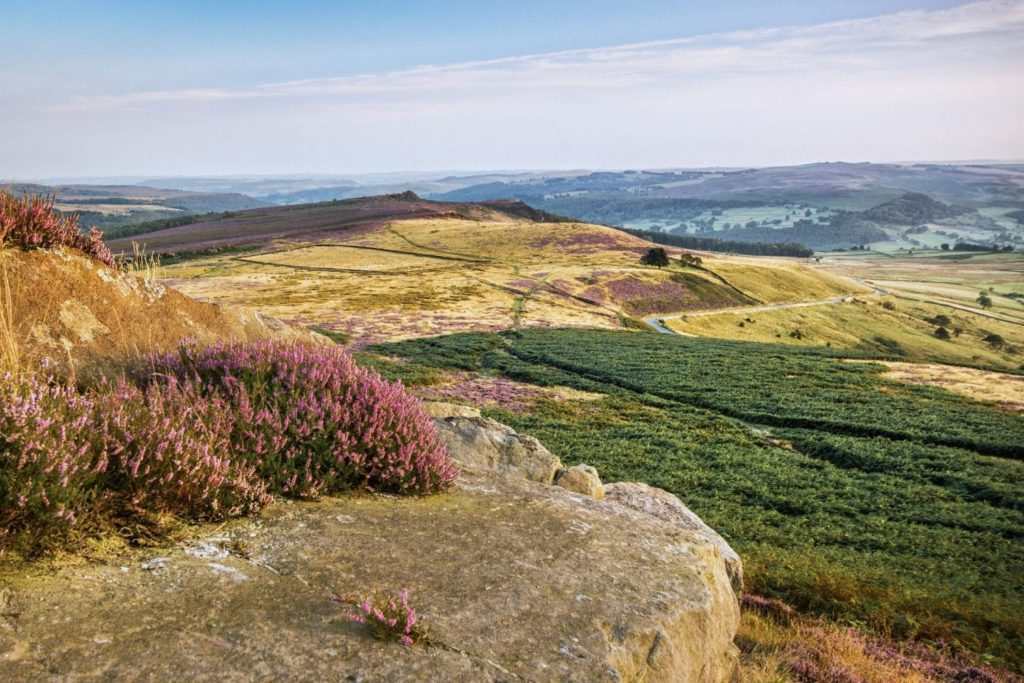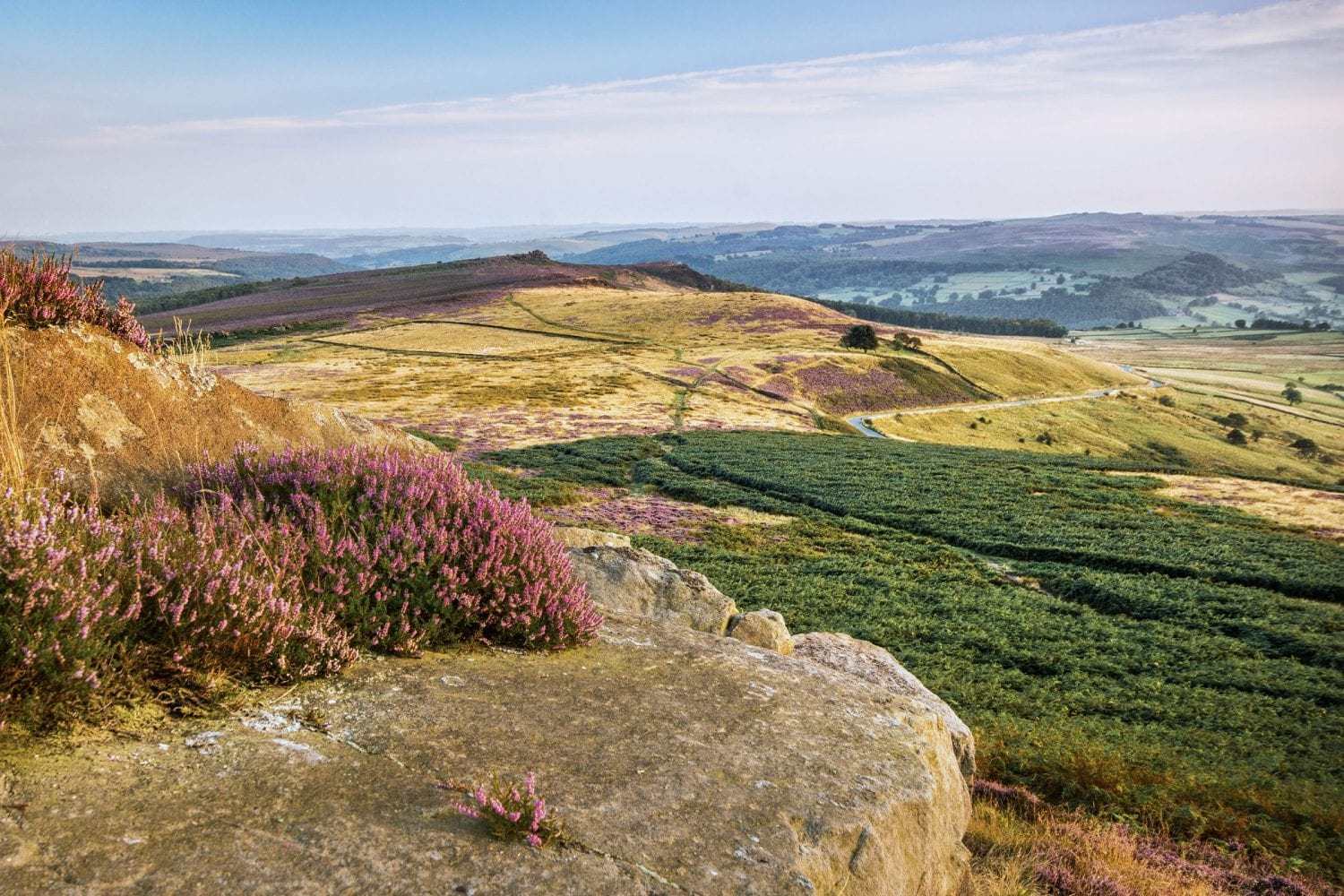 ---
Let's Go Into 2021!
Throughout the year Let's Go Peak District has continued to post informative and (hopefully) inspiring content on our social media channels. We're now followed by over 70,000 people on Facebook and 17,000 on Instagram, so we must be doing something right?! Please do follow our accounts if you don't already.
One of the side-effects of the Spring/Summer Lockdown was the fact that we had more time to work hard and add lots of fresh content to our website (www.letsgopeakdistrict.co.uk), and it now receives hundreds of thousands of views every month, from locals as well as visitors. It's a great resource for anyone looking for the best sights to see, things to do and places to stay in the Peak District. We're always adding to it, so do make it your first port of call if you need ideas for days out or information about the Peak District.
Incidentally, we're always very happy to host guest blog content on our website, providing it's of good quality and is relevant to the area, of course. If you run a local organisation or you're a blogger who writes about the Peak District and you'd like to get your message out to a big audience, please do drop us a line at info@letsgopeakdistrict.co.uk.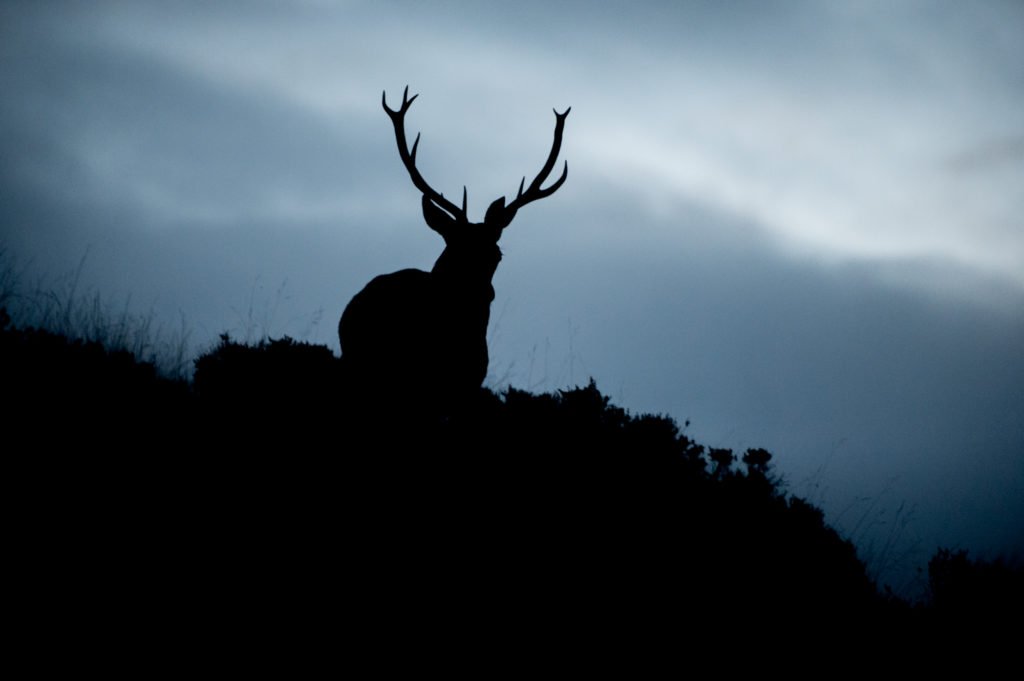 ---
Make 2021 a Year to Remember …
For the Right Reasons!
Peak District Holidays
Let's Go Peak District features a wonderful range of holiday accommodation throughout the Peak District and surrounding areas, whether you want to stay in a cosy cottage for two or a grand country house for 30. We also feature campsites, hostels, Bed & Breakfast establishments, pub accommodation, hotels and spas, so you're certain to find what you're looking for.
Once you're here, use Let's Go Peak District to help you find the best places to eat, shop and visit. You can also find details on our website about the area's attractions, where to explore in the great outdoors, with walks and cycle routes, as well as information about towns and villages.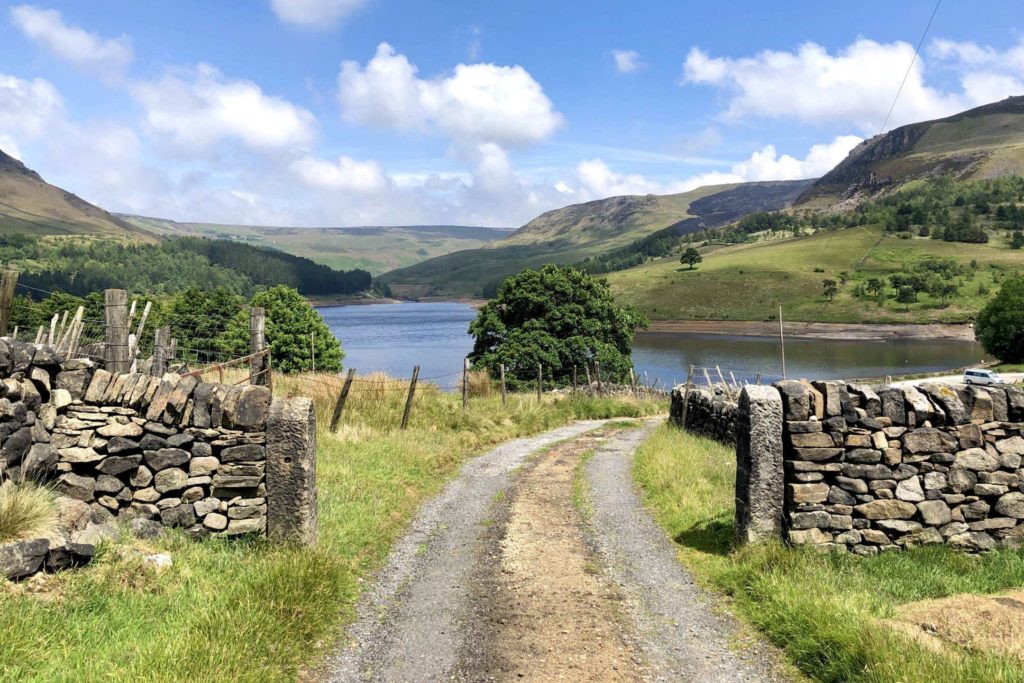 Peak District Experiences
To cheer you up after the grim days of 2020, why not treat yourself and/or your family to an unforgettable Peak District Experience in 2021? On our website you'll find everything from courses in abseiling and windsurfing, clay pigeon shooting, brewery tours and art workshops, to days out where you can go wild on a quad bike or race around with a paintball gun!
Let's Go Peak District is very proud to have renowned Peak District photographers Villager Jim and Phil Sproson at its helm; if you follow our website and social media channels you can't have failed to notice that we are BIG on beautiful photography! So it wouldn't be fitting if we didn't also offer lots of photography experiences and tuition days to help you improve your own skills. The Peak District is the most wonderful training ground – there are stunning shots around every single corner.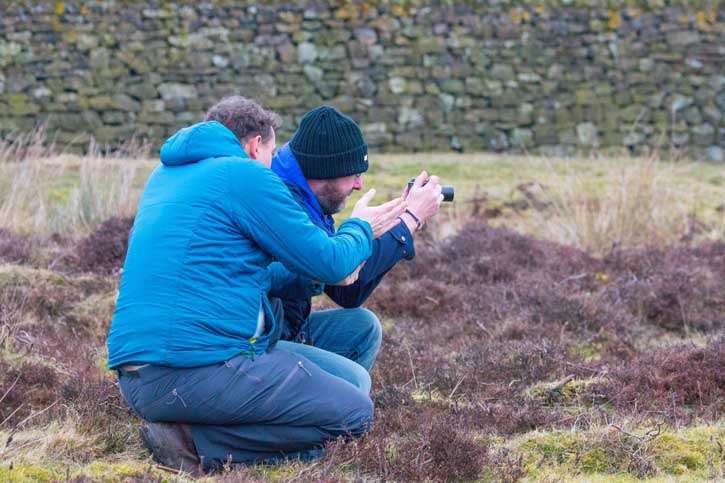 We offer two very popular photography packages, our Villager Jim Photography Days and our Pet Photography Experiences. Both can be purchased as vouchers to make perfect gifts. Our usual seasonal range of tuition days was sadly scuppered last year but we really hope we'll be able to run them again in 2021, including our Bluebells in Spring Photography Day, our Summer Heather Photography Day and our stunning Woodlands & Waterfalls Photography Walks. Do keep an eye on our Facebook page and website for more information.
Let's Go For a Walk
Let's Go Peak District is well known for its huge range of free-to-download Peak District Walks. We share a new route every Saturday at 10am on our Facebook page (suspended temporarily during Lockdown) to give you inspiration for great new locations to discover, but there's always a great selection to choose from on our website at any time. We also feature cycling routes, running routes and accessible routes for wheelchair users or those with pushchairs.
At the start of this year we set up free, self-guided Social Walks for like-minded Peak District enthusiasts to enjoy together. On the first Saturday of every month we published a route, a starting point and a meeting time – gathering everyone in one place to set off together. These walks were ideal for friends and families to try as a group, or for those who wanted to turn up on their own and make new friends along the way. Unfortunately we only managed two before Lockdown hit, and then the various social distancing rules and tier restrictions precluded others, but keep an optimistic eye out for a return to form next year.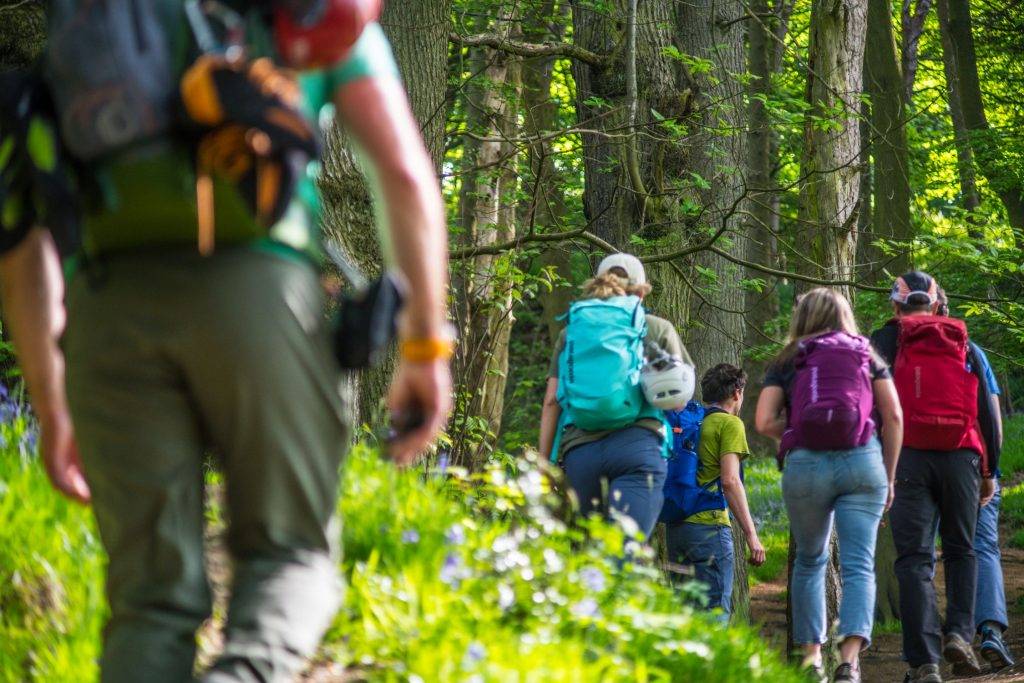 ---
Spotlight on …
The Monsal Trail
Our website contains stacks of information about Peak District places of interest, and we add more all the time. In each Newsletter we feature a place that you might like to learn more about, but do look at our website for more information about your own favourite spots.
Many of you will probably have walked, run, cycled or ridden your horse along the traffic-free Monsal Trail. The path follows the former track of the Midland Railway Line, constructed in 1863 to link Manchester and London. It passes through stunning White Peak scenery, running for 8.5 miles from Bakewell to Chee Dale, close to villages and settlements at Blackwell Mill, Millers Dale, Cressbrook, Monsal Dale, Great Longstone and Hassop on the way.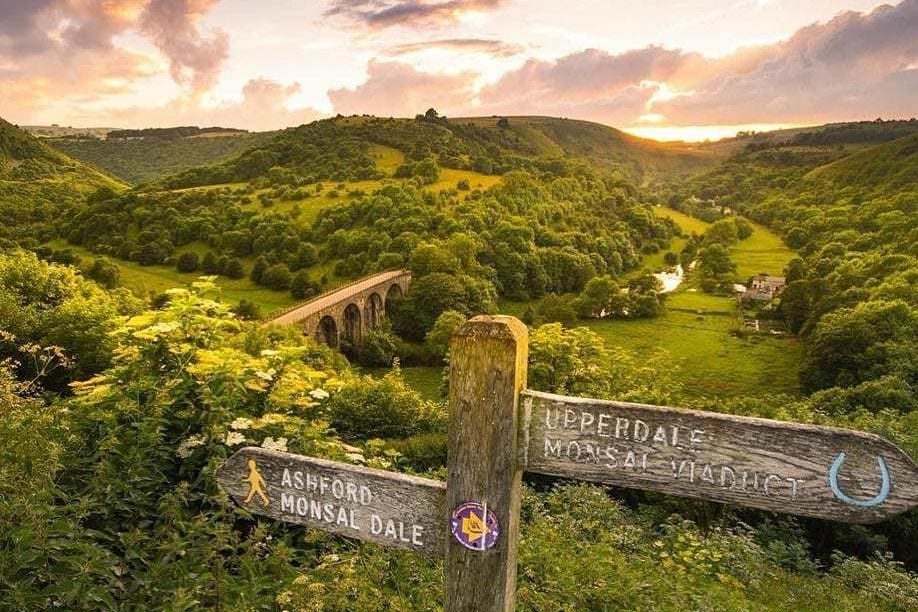 En route the intrepid traveller passes through the six old railway tunnels, all fully opened and lit during daylight hours. Some are almost half a kilometre long and curved, meaning that it's impossible to see the lit opening from the start of the tunnel, adding to the excitement of exploring! Be warned that if you visit and intend to go through the tunnels after dusk, take a torch!
Look out also for the iconic Headstone Viaduct, constructed in 1863, as well as Cressbrook Mill and Litton Mill, and the fascinating limekilns, used from the 19th Century until 1944 to produce quicklime.
Read more about the Monsal Trail…
---
Featured Property ….
Harrop Group Cottages
In every Newsletter we highlight a Peak District holiday property to tell you more about, and this month it's the rather special Harrop Group Cottages, set in 70 acres of rolling Cheshire countryside on the western edge of the Peak District, close to the lovely village of Rainow. There are two beautiful holiday cottages here – The Cottage (sleeps 5) and The Nook (sleeps 2) – both perfect places to find peace and relaxation, and to soak up the stunning views of the Harrop Valley.
Read more about Harrop Group Cottages…
---
What's On
Sadly, the coronavirus pandemic has put paid to most Peak District events this year, and many of the Christmas markets that we would usually be looking forward to have been cancelled. However, there is still yuletide cheer available out there!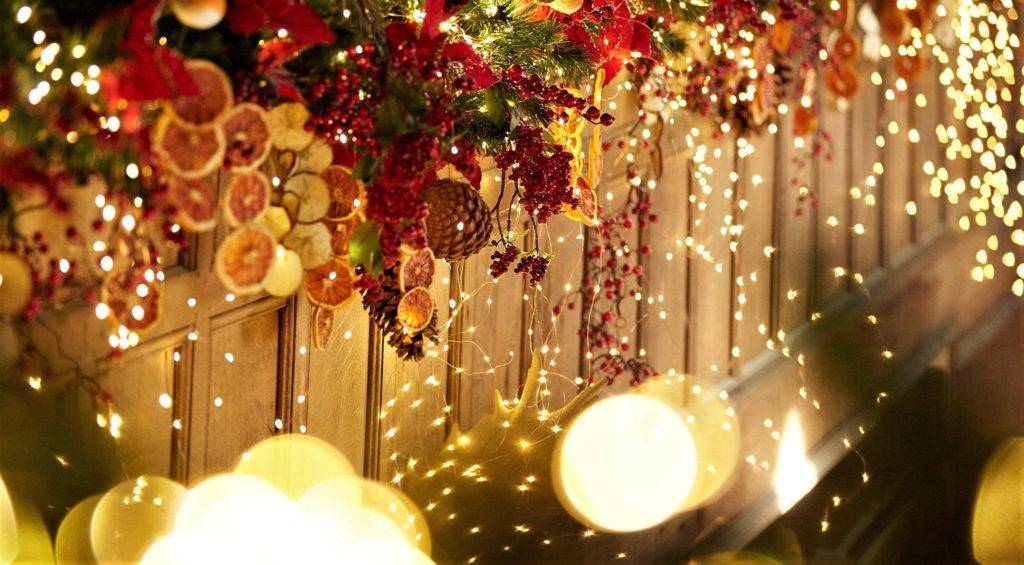 Beautiful Haddon Hall is hosting its Winter Mercatum both inside and outside the Hall on 11-14 December 2020, with a wonderful selection of artisans and craftspeople selling high quality products. Expect plenty of traditional Christmas atmosphere and festive loveliness, all in a COVID-secure way. Visitor numbers are limited and tickets must be pre-booked, available here.
The ever popular Chatsworth Christmas Market is not taking place this year, but there's plenty of festive magic on offer with the Christmas Trail and illuminated features in the beautiful gardens from dusk, every day until 3 January 2021. Again, visitor numbers are limited and tickets must be pre-booked, available here.
---
Happy Christmas!
Finally, the little team at Let's Go Peak District would like to wish every single one of you a very happy Christmas and a peaceful New Year that's full of health, happiness and prosperity. We definitely all deserve it!