Hello, my name is Ann McPhie, I am a member of Baslow WI this is my third blog for Let's Go Peak District Voices (see all blog posts here). In 2019 we celebrated 100 years of the WI in the village of Baslow. Our 86 members enjoyed our normal programme plus many extra centenary events. I'd like to share a special year in the life of Baslow WI with you…
Thursford Christmas Spectacular
November 2018 was the start of our Centenary Year and it kicked off with a real blast, a visit to Thursford for the 'Christmas Spectacular'. Wow, that was a great show and a terrific start to our party year, quickly followed by a Christmas meeting where members made snowmen and drank fizz with Kate's fabulous Christmas Cake!
A stage of our own
The new year 2019, started with members acting out one of the first meetings at Baslow WI in 1919! Dressing up was fun and reading from the archives quite an eye-opener!

Baslow WI book, craft, walking and social groups met regularly through the year, as did Baslow Bikers, enjoying the Peak District and whatever the weather threw at us!
The Bakewell Pudding Shop visit in January was fun as members ate breakfast whilst the puddings they had made were cooking. In March our President received a Centenary Certificate at the Winding Wheel, Chesterfield and members joined in the Great British Spring Clean tidying up the car park and surrounding area in Baslow. We were proud and honoured to welcome our National Chair, Lynne Stubbings to Baslow for our April meeting, she was just as chuffed, it appeared, to meet Baslow Bear and his photo made it into the national WI Life magazine!
Half-way through our BIG year we headed north to near Doncaster to the beautifully 'conserved as found' Brodsworth Hall with 15 acres of immaculate gardens. Well done English Heritage it's perfect!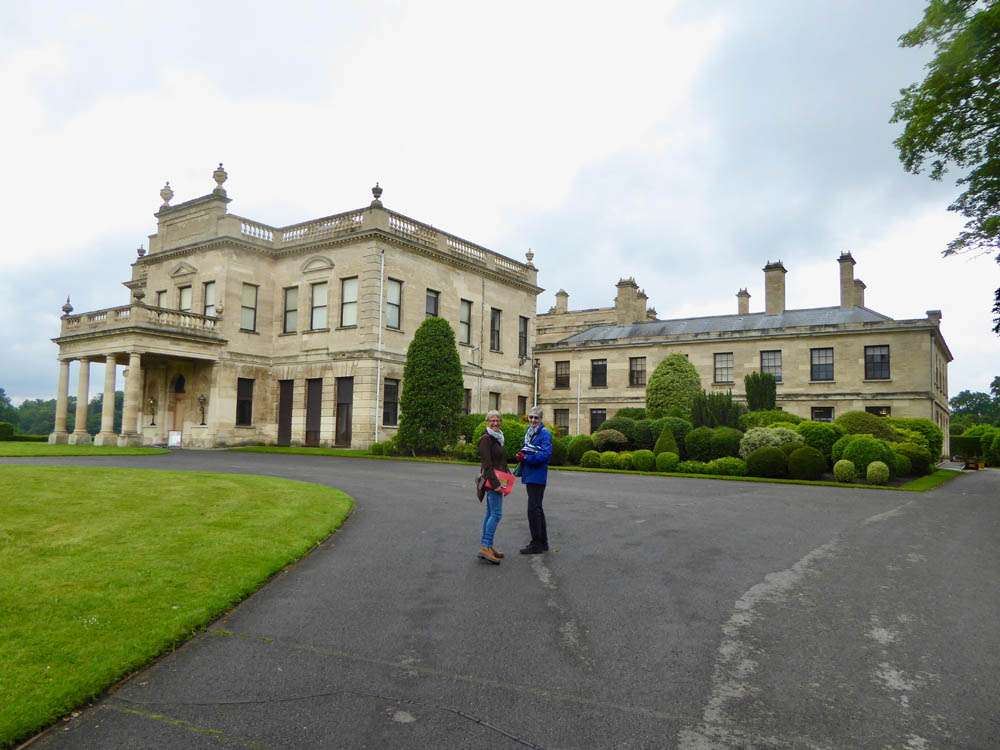 Theatre visits are a regular feature in our programme and this year one of the favourites was 'Life of Pi' at the Crucible, Sheffield. WI members are known for their baking and love of cakes so tea on the steam train from Rowsley was another huge success! Some members braved a swim at the open air Hathersage Pool in September, the water was warm but the breeze was bitterly cold!
Denman, the WI's own college in Oxfordshire is always a popular getaway for our members and this year was no exception, members enjoyed a real mix of courses including history in London, various crafts and brilliant sessions in the Cookery School. National Trust, Longshaw was the venue for Baslow WI's Centenary Evening Walk ending up at The Grouse Inn for a delicious pub meal.
In September 2019 the National Federation of WIs celebrated its 104th year and Baslow WI members joined in the #WI Day during a visit to see The Dog Exhibition at Chatsworth, #Chatswoof. October was a frantic month! We had fun but worked hard at the Jumble Sale raising over £800 for the running of our WI and 2 x £200 bursaries for members to spend at Denman College.
It always amazes us where all the jumble comes from! Well into Autumn and members found memorabilia and records for a special Centenary Social Afternoon that was held to display WI archives in a timeline and promote the WI. There is a timeline slideshow on the WI website. A visit to Peak Ales brewery and distillery ended the month with a bang. We really liked the special Chatsworth Gin with its unique botanicals!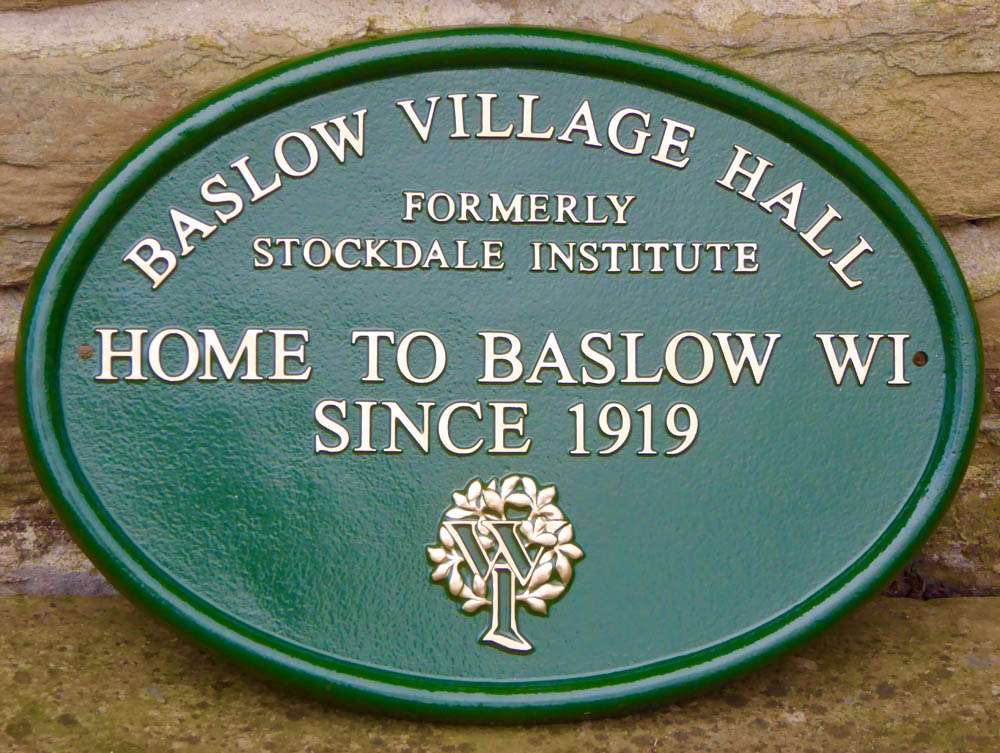 East Lodge was the setting for our Centenary Lunch. The lunch was a tribute to inspiring women past and present. A letter of congratulations had been received from Buckingham Palace, a lovely surprise for our members on this special day. I wonder if the local women who met in November 1919 to form a 'Women's Institute' could possibly have envisaged that 100 years later the WI would be thriving, with 86 members and meeting at the same place!
Remembrance Day is a day when Baslow residents and friends come together and a wreath is laid at the war memorial at St Anne's Church on behalf of Baslow WI members. The year had been wonderful for poppies in Baslow, they were photographed by many local photographers. St Anne's School Choir sang, members Iris and Kate demonstrated Christmas arrangements, and some extreme Christmas jumpers were worn to our December meeting! The Tinsel Walk is always the favourite walk of the year when members meet for nibbles and tipples at the Village Hall, walk into Chatsworth Park via the Kissing Gate and finish with lunch at the Cavendish Club, Edensor.

Our final duty of the year was to lay a wreath on the grave of the 11th Duke & Duchess of Devonshire who we remember fondly.
Looking ahead we have another fabulous programme of events planned for 2020, visitors and new members are always welcome.
Ann McPhie
WI Adviser Derbyshire
Joint Secretary Baslow WI

Photo credits: 1. Winter scene – thursford.com 2. Cakes & cream – Lorna Wilson
Baslow WI Facebook Feed
This message is only visible to site admins
Backup cache in use.
PPCA Error: Due to Facebook API changes it is no longer possible to display a feed from a Facebook Page you are not an admin of. The Facebook feed below is not using a valid Access Token for this Facebook page and so has stopped updating.