Staying Local During Lockdown – COVID 19
If there's one silver lining to all of the chaos that surrounds us with the outbreak of CoVid-19, it's that thousands of people up and down the country have found a new sense of appreciation for the simple act of heading out of their front door for a short walk, run or bike ride. Staying local during lockdown has given rise to brand new appreciation of your local area.
So, by staying local during lockdown – local parks, country lanes and small pockets of woodland have become noticed for what they really are; opportunities to get outside and get a little bit of exercise. But, most importantly, they've become an escape. Not only an escape from the confines of our own living rooms but also a temporary escape from the worry, stress and uncertainty that fills our thoughts for much of the day, in these times. 
Like most people, I felt a little bit trapped for the first few days after the restrictions were put in place. It's a natural human reaction to want what we can't have; so road trips and big adventures to the mountains were what I craved the most. But, these restrictions are more important than anything else and the mountains will still be there long after this is all forgotten and normal life has resumed. So, I settled into a new routine of alternating between runs and bike rides to get my daily exercise. And surprisingly, I began to enjoy these daily outings and forgot all about the hills and mountains that I can't go to (almost).
I made a promise to myself that I wouldn't run or ride the same route twice in the same week, forcing myself to explore lanes and pathways that I have never considered before. I've planned my routes to be as quiet as possible, avoiding parks and areas where I expect other runners and walkers to head to first. And I've actually found the challenge of planning quiet routes really enjoyable. A couple of months ago I would run the same routes over and over again, challenging myself to better my Strava times. Now my challenges are different. Can I find a 10k route at 8am tomorrow morning and not see another runner? Can I find a cycle route so obscure that I can go for one hour and not see another cyclist? Can I find a place in the countryside so quiet and free from other human activity that I see a bird or animal that I've never seen before?
I realise that I'm fortunate enough to live right on the very edge of a town, so I only need to turn left at the bottom of the drive and I'm already heading away from the majority of people and into a few miles of countryside before the next town, but it is possible for almost everyone to do something similar and find pockets of peace and tranquility to escape to for your daily exercise.
---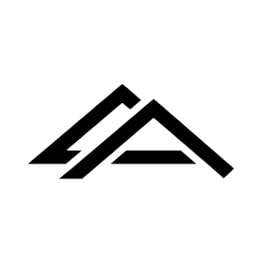 Let's Go Peak District is delighted to introduce you to Rob Haggan, the founder of 'The Outdoor Adventure Blog', which is a brilliantly inspirational website to help you along the way with everything outdoors.
www.theoutdooradventureblog.com | Rob Haggan OS #GetOutside Champion
The original post can be found on the amazing Outdoor Adventure Blog and was kindly shared with Let's Go Peak District to encourage readers to stay local during the COVID-19 lockdown: Staying local during lockdown https://www.theoutdooradventureblog.com/ukadventures/doorstep-discoveries/