Peak District in Winter – Happy New Year!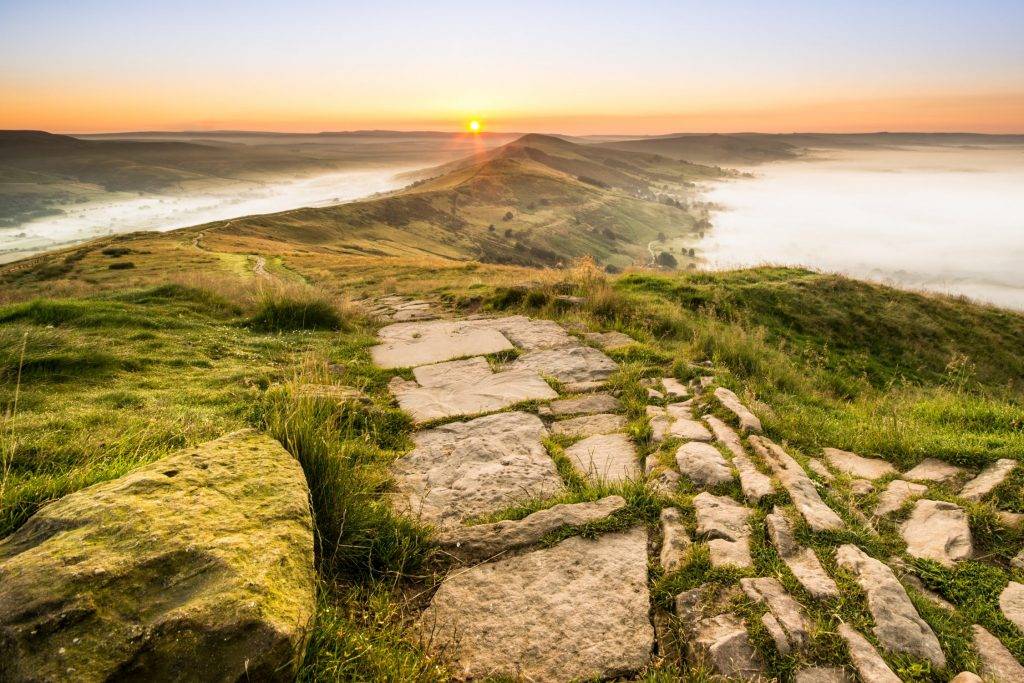 It's the first month of not only a brand new year but a brand new decade, and the team at Let's Go Peak District are pretty darned excited about everything that 2020 has in store! January is traditionally a time for looking forward, and we certainly have loads to look forward to over the year ahead.
Let's Go into 2020!
Please allow us to tell you about just a few of the many developments we've got lined up…
Peak District Experiences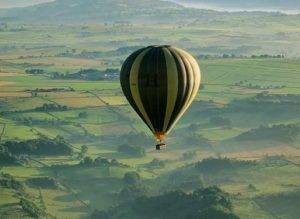 Did you know that Let's Go Peak District offers and promotes a wide range of Peak District Experiences? Ever fancied learning to abseil or windsurf? Maybe you'd like to explore an old mine, fly in a hot air balloon or go wild with a paintball gun?
We already feature all these adventures and loads more on the Experiences page of our website, but in 2020 we plan to expand the amount of adventures we offer even further. We'd like to become the one site to visit if you're looking to try something new and different in the Peak District, or if you're looking for an unusual present for someone special. Keep following us as we bring you more and more ways to experience our wonderful National Park!
Peak District Photography Days
Let's Go Peak District is very proud to have renowned Peak District photographers Villager Jim and Phil Sproson at its helm; if you follow our website and social media channels you can't have failed to notice that we are BIG on beautiful photography! So it wouldn't be fitting if we didn't offer lots of photography experiences and tuition days to help you improve your own skills. The Peak District is the most wonderful training ground – there are stunning shots around every single corner.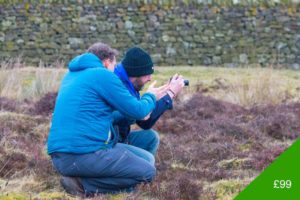 We already offer three very popular photography packages: our Villager Jim Photography Days, our stunning Woodlands & Waterfalls Photography Walks and our Pet Photography Experiences. We have big plans in 2020 to offer lots more ways for you to get out there with your camera and capture those wonderful views. We've developed a Beginners' Photography Day that does exactly what it says on the tin – it's designed for those just starting out in photography. We've also set up a Bluebells in Spring Photography Day to pass on tips and techniques to capture stunning English woodland scenes, and we plan to develop a similar Summer Heather Photography Day to teach you how best to capture the moorland in bloom.
Peak District Photographic Library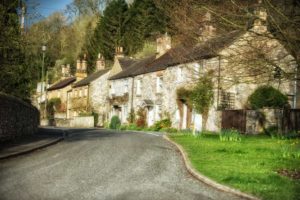 As you might expect, at Let's Go Peak District we have an enormous library of photographs from all corners of the Peak District; its wildlife, landscapes, villages and people, in all seasons, weather and moods. Over 2020 we'd like to improve the access to that library for everyone, making it available for business owners and other Peak District enthusiasts for use on websites, social media and in promotional literature. Watch this space for more details!
Peak District Photography Exhibition
As well as showcasing the photography of Villager Jim and Phil Sproson, Let's Go Peak District is proud to work with a number of hugely talented photography ambassadors: Wesley Kristopher (aka People of the Peak), Pete Simons, Great Lux Photography, Kieran Metcalfe and Chris Nowell. We share their stunning images with you daily on our Facebook and Instagram pages, and we know you love seeing their work. Well, if you've ever wanted to meet them, ask them questions about their inspiration or see their photographs up close and personal, we're delighted to announce that in 2020 we'll be hosting our first Peak District Photography Exhibition. Please keep watching our Facebook and Instagram pages for more information.
Accessible Walks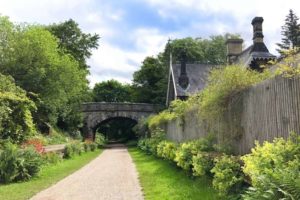 We all enjoy getting out for Walks in the Peak District, and we love sharing our walks with you too, through our website and every Saturday at 10am on our Facebook page. We are extremely conscious that not everyone enjoys the same ease of access as we can, however, and we're delighted to have teamed up with Accessible Derbyshire with the aim of bringing you a much wider range of Accessible Walks throughout 2020. Some walks will be wheelchair-accessible, whereas some will just feature easier terrain without stiles for those with limited mobility. These walks are also great for those with pushchairs or prams.
Self-Guided Walks
Throughout the Spring, Summer and Autumn we also intend to set up Self-Guided Walks for you to enjoy with other like-minded Peak District enthusiasts. We'll gather everyone together in one place by providing the route, the starting point, the date and the time – and the rest is up to you! Gather your friends together to walk as a group, or just turn up on your own and make new friends along the way. We'll make sure we vary the locations, the distance and the type of terrain so that there's something to suit everyone. We'll try to turn up to as many of these walks as we can – we'd love to meet more of you!
Let's Go Peak District in Print!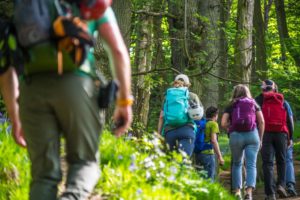 We're very proud that our walks are so popular, and we often get asked whether we have a Let's Go Peak District Book of Walks. We don't … yet, but that's something we want to rectify in 2020! We'd like our book to feature all our favourite walks (and there are many!), with detailed directions and beautiful photographs, as well as information about the landscapes, villages and points of interest on the way. We'll make sure we keep you up to date with progress on this, so please keep watching this space for more details!
Let's Go Peak District on the Big Screen!
If you live in or have visited Chesterfield over the last few weeks you can't fail to have noticed the giant screen set up in the Vicar Lane Shopping Centre. There are huge plans for this part of the town, with exciting new shops, restaurants and entertainment. The centrepiece of it all will be the giant screen, and Let's Go Peak District is delighted that our videos and photography will be featured there every day! We've been chosen to inspire the people of Chesterfield to get out into the hills after they've enjoyed their time in the town. We'll add more content throughout the year, so if you're in Chesterfield please do sit a while and enjoy our big screen debut!
More Peak District Voices
Our Peak District Voices have been hugely popular throughout 2019, and we'd love to bring you more tales from inspirational Peak District folk in the year ahead. We've already got another blog post from the wonderful Living Rug Company lined up, and one from those indomitable ladies at the Baslow WI, as well as some fascinating insights from a former Peak District policeman who patrolled the village streets in the days when 'bobbies' were still a regular sight on the beat.
Get your Running Shoes On!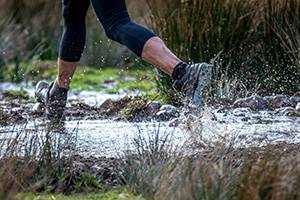 As well as an extensive range of walks, Let's Go Peak District has teamed up with the lovely chaps at Peak Running to bring you a number of Peak District Running Routes, encouraging you to see those fabulous views with a bit more blur. We'll bring you more routes throughout 2020, and in the Spring we plan to co-host our very first Peak District running event, a guided run that takes in some of the most magnificent scenes in the Hope Valley. Again, watch this space for more details!
---
Weather Webcams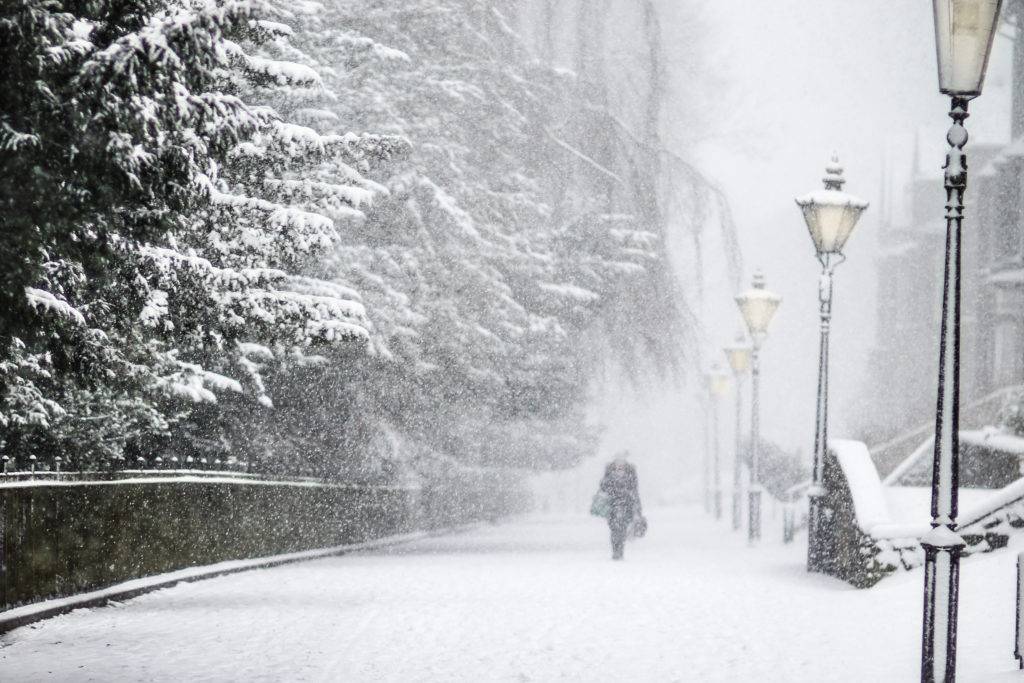 Now that Winter is well and truly upon us, don't forget that we have a page on our website that brings together the live feeds from all the major weather webcams across the region. This gives you an up-to-the-minute view on what's happening on the Peak District roads, and where the snow is settling. It's well worth bookmarking our Weather Webcams Page now so that you can refer to it quickly when you really need it!
---
Spotlight on … The Lumsdale Valley
Our website contains loads of information about Peak District towns and villages, visitor attractions and places of interest. In every Newsletter we feature a place that you might like to learn more about, but do keep an eye on the website for information about your own favourite spots.
Designated a scheduled ancient monument because of its historic importance, the Lumsdale Valley just outside Matlock is a fascinating place, yet it's not a particularly well known visitor attraction and is usually quiet. It's now a peaceful wooded valley with romantically overgrown ruins standing beside cascading waterfalls, but it was once a noisy, bustling centre of industry and the site of a large collection of water-powered mills.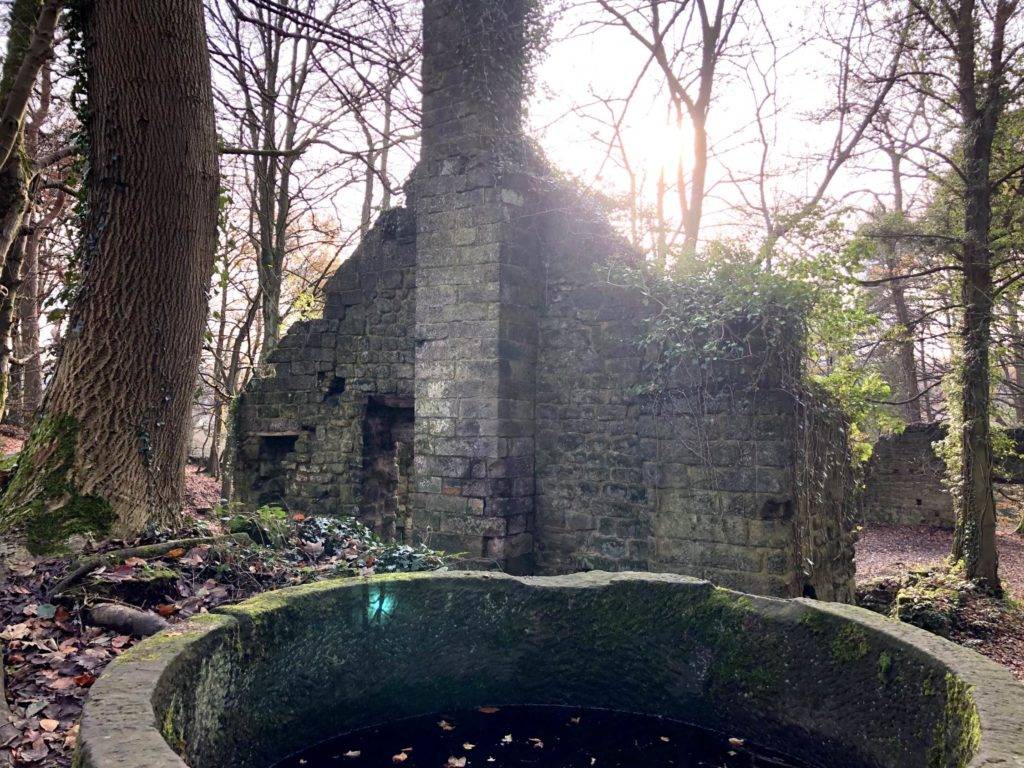 The Lumsdale Valley is one of the best examples of a water-powered industrial archaeological site in Britain, unique in such an extensive use of water power over such a small area. It was used for industrial purposes from as far back as the 17th Century, although it reached the height of its production in the mid 19th Century. Some mills were used for cotton spinning and bleaching, and some for grinding corn, bone and minerals. The site was used until the 1930s, but the mills now rest in a state of picturesque decay beside the constantly flowing Bentley Brook. It's definitely a great place to explore!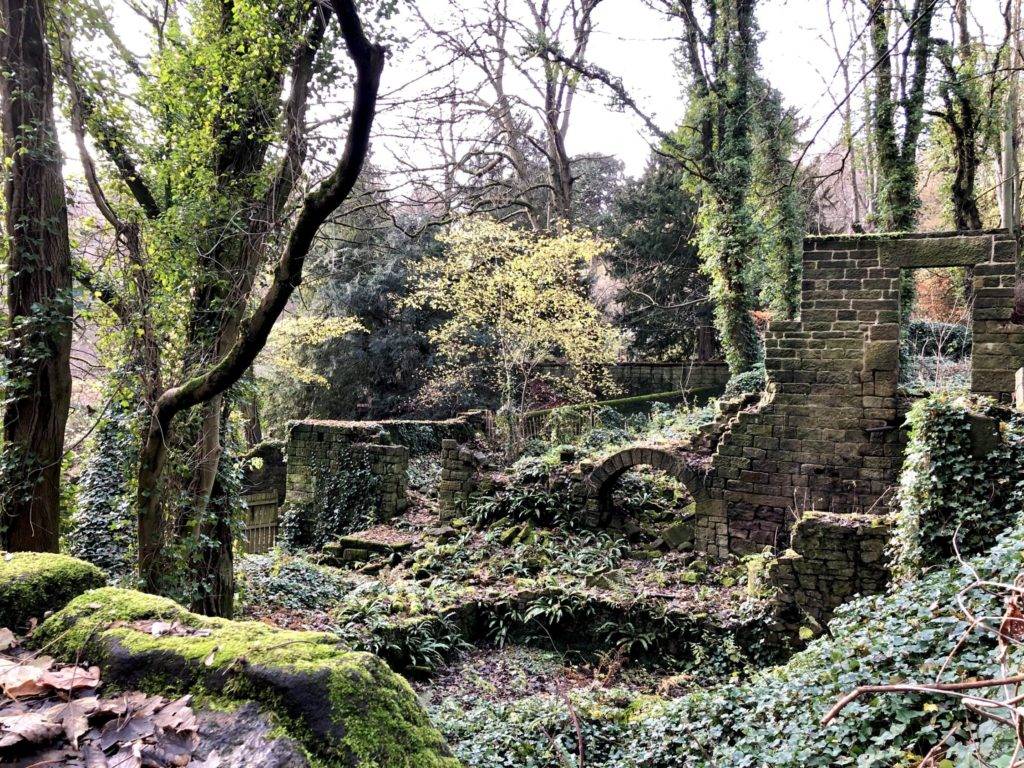 ---
Featured Property ….
Stonecroft Country House, Edale
Our website features a huge range of Peak District Accommodation, with a great choice of places to stay throughout the National Park and surrounding area. You'll find everything on there from cosy glamping pods and holiday cottages, to friendly B&Bs and large group accommodation. We add to our selection every single week, so you're sure to find something to suit you and your family (including your dog!).
In every Newsletter we highlight a property to tell you more about, and this month it's the rather special Stonecroft Country House. Stonecroft Country House is a friendly Guesthouse/B&B located in Grindsbrook, one of the most beautiful historic hamlets in the Edale Valley, right at the start of the Pennine Way. But it's not just special because of its fabulous location, it's special because it's one of the only Guesthouses we know that provides accredited vegan, vegetarian, gluten-free and wheat-free meals. Stonecroft Country House has been awarded Gluten-Free Accreditation and complies with the Coeliac Society Gluten Free standards.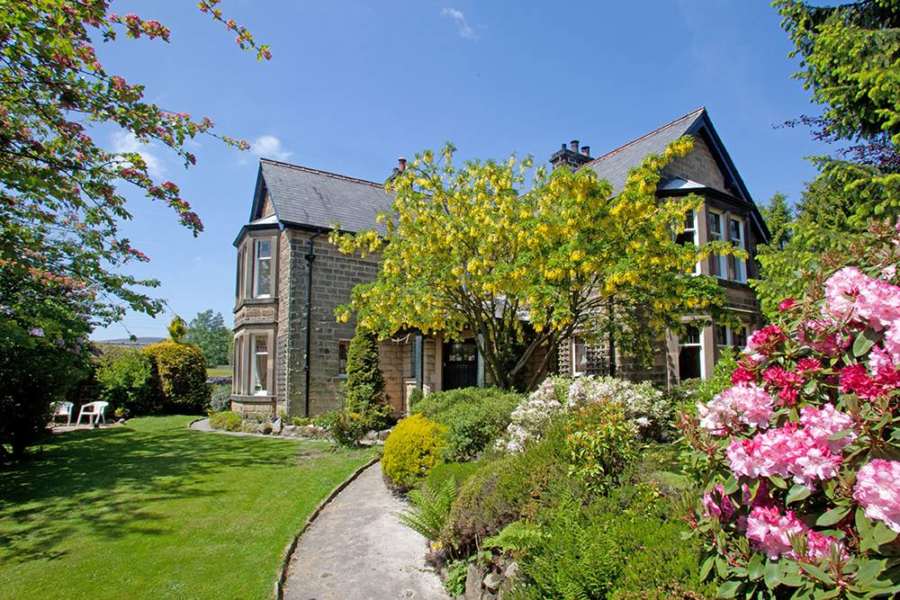 The breakfasts and packed lunches at Stonecroft Country House are hearty and delicious, using as many locally-sourced ingredients as possible, and they're perfect if you suffer from any kind of food intolerance or allergy. The staff are fully trained and knowledgeable in dietary sensitivities, and the kitchens are designed to prevent allergen contamination during purchase, storage, preparation, cooking and service.
All this means that you can just relax and enjoy what you're eating, before heading out into the surrounding countryside and exploring this stunning part of the Peak District!
---
What's On in the Peak District – January/February
OK, it might be a tad chilly, but make sure you tear yourself away from the log fire, wrap up warm and get outside in January and February! They're wonderful months to enjoy the Peak District; the views are just as impressive, the fresh air is bracing, and there are hardly any crowds!
There's lots to see and do throughout the Peak District in January and February. We can't possibly feature every event, but here's our pick of the brightest and best things to do over the coming months.
If you'd like your event to be featured in our next Newsletter, please do get in touch with full details and we'd be happy to include it,
Please check the websites and/or Facebook pages of the individual events/venues for full details.
| | | |
| --- | --- | --- |
| When? | What? | Where? |
| 17 Jan, 7.00pm | Halle Orchestra | Sheffield City Hall |
| 19 Jan, 10.30am | PDNP Ranger-Guided Walk | Kinder Scout |
| 1 Feb, 1.30pm | Stained Glass Workshop | Wirksworth Heritage Centre |
| 2 Feb, 10.00am | Open Water Training Day | Rudyard Lake, Leek |
| 4 Feb, 2.00pm | Bamford's Valuation Day | Buxton Museum |
| 9 Feb, 8.30am | Map Skills & Navigation Training, Mountain Escapes | The Roaches |
| 9 Feb, 9.00am | The Winter Bash Race, Peak Running | Ticknall |
| 9 Feb, 10.30am | Silver Making Workshop | Glossopdale School, Hadfield |
| 19 Feb, 10.30am | Own a Pony Day | Matlock Farm Park |
| 20 Feb, 10.30am | The Life & Times of Bess of Hardwick | Chesterfield Museum |
| 22 Feb, 9.30am | Navigation Course | Grindleford Station Cafe |
| 23 Feb, 9.30am | Carsington Water 10K & Half Marathon | Carsington Water |
| 23 Feb, 10.30am | PDNP Ranger-Guided Walk | Sheldon |
---
Bye for Now!
… But keep a look out for the next Newsletter again soon, when we'll keep you posted with all the latest happenings in the Peak District and with the team.
In the meantime, do keep looking at our website and Facebook page for daily news, views, events and inspiration from all around the Peak District!
Let's Go!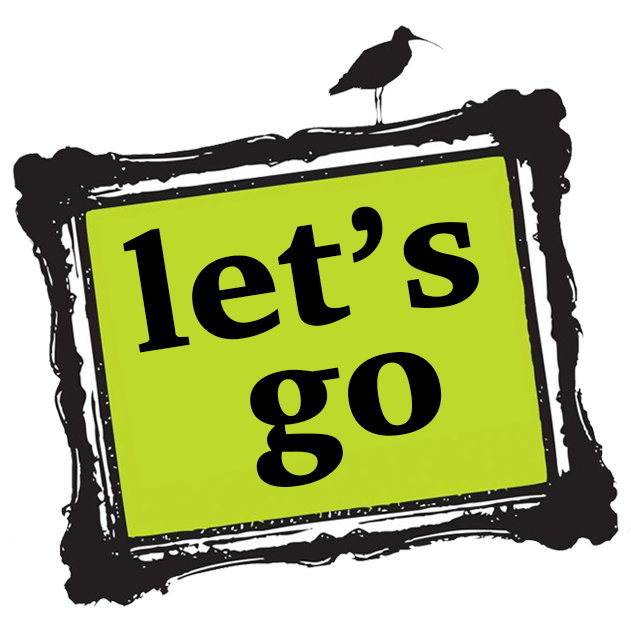 Let's Go Peak District bringing you the Peak District in Winter