OK, so where has Summer gone?!
A very happy July to you all – and let's hope it turns out to be significantly more summery than the cold, wet, misty June we've mostly had in the Peak District.
The seemingly endless rain has certainly made everywhere lush and green, mind you, and the wildflowers blooming all over the region have been absolutely magnificent.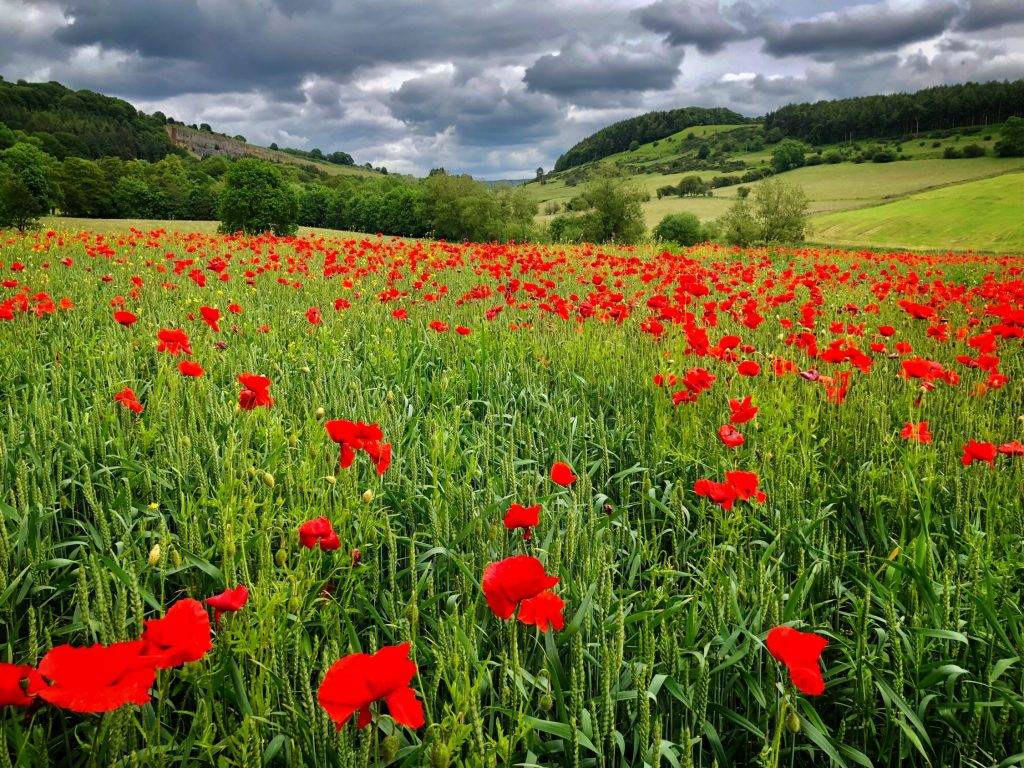 So many of you loved our photographs of the poppies around the Peak District, and a number of you were able to experience the poppies for yourselves and share your photographs in our Facebook Group, which was wonderful to see.
---
Our Adventures in June
Well, it's been another very busy month for the team at Let's Go Peak District, and we've got lots of exciting developments to tell you about.
Walking Tales
Our walking boots have been well and truly muddied this month, and we've been out on the moors, hills and edges to bring you lots of new walks to try out.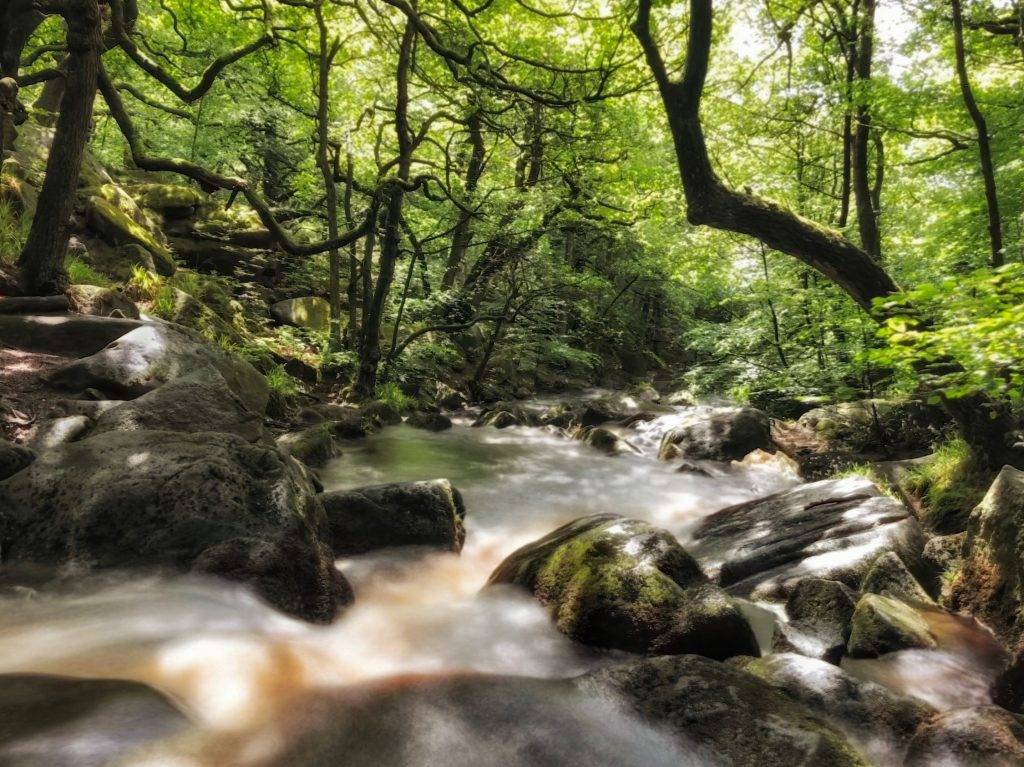 How would you like to discover the hidden secret valley of Coombs Dale, just outside Stoney Middleton, and follow in the footsteps of Black Harry the Highwayman? Or explore the shady glades of Padley Gorge, where ancient trees grow alongside the rushing waterfalls of Burbage Brook? Or conquer the wild heights of Rushup Edge and Mam Tor for stunning views of the Hope Valley and Edale Valley?
Click HERE to look at our Walks and Trails page for all these routes and lots more.
Walks from Train Stations
The Hope Valley Train Line between Sheffield and Manchester is 125 years old this year, and to mark the occasion we have collaborated with The Outdoor City to produce a great series of walks accessible from train stations on the line. Leave your car behind and alight at Grindleford, Hathersage, Bamford, Hope or Edale, to follow circular walks from the stations that are especially designed to take you to the very best spots via the most scenic routes.
Click HERE for full details of the Hope Valley Line Station Walks.
Running Trails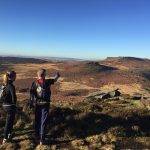 Let's Go Peak District isn't just about walking routes, however. For those of you who like to experience your views with a bit more blur, this month we've teamed up with the fabulous guys at Peak Running who are going to be bringing you guides to some of the best running routes in the Peak District. Keep watching the website and Facebook page for information!
Guest Photographers from our Facebook Group
Let's Go Peak District has a lively Facebook page which now has over 42,000 followers, and an attached Facebook Group with almost 6,000 members.  Our Facebook Group is a welcoming, supportive forum in which people can swap ideas, share events, pick up tips and show off their own photographs from around the Peak District.
Every two weeks we feature a photograph from one of our Group Members on our main page. In June we've seen fantastic images from Sarah Howes, 'Highland Cow in Hawthorn', and Chris Cookman, 'Minninglow in May'. We'll share another two in July.
Click HERE to have a look at our Facebook Group. Why not join and become a part of our friendly community?!
---
Spotlight on …. Edale and Kinder Scout
Did you know that our website contains stacks of information about Peak District towns, villages, attractions and places of interest, and we're adding more every day? Every month in the Newsletter we'll feature a place that you might like to learn more about, but do keep an eye on the website for more information about your own favourite spots.
This month the spotlight is on the very pretty village of Edale. It's only a small place but it's in a stunning part of the Peak District and it has huge significance. Edale marks the start or end point of the Pennine Way, one of Britain's best-known long distance footpaths, stretching for 268 miles to Kirk Yetholm in the Scottish Borders.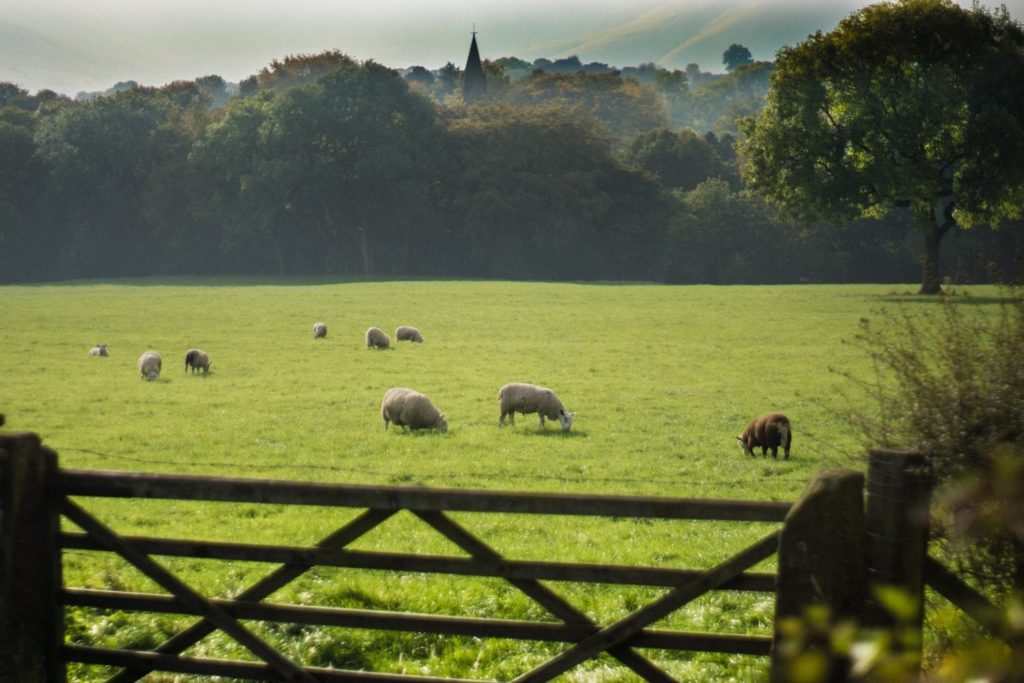 Edale is watched over in almost every direction by the ridges and plateaux of Kinder Scout. At 2,087 feet high, Kinder Scout is the highest point in the Peak District at 2,087 feet high. If you're up for a challenge the walks on to its edges are awe-inspiring, and the tracks from Edale perfectly illustrate the huge diversity of the Peak District landscapes.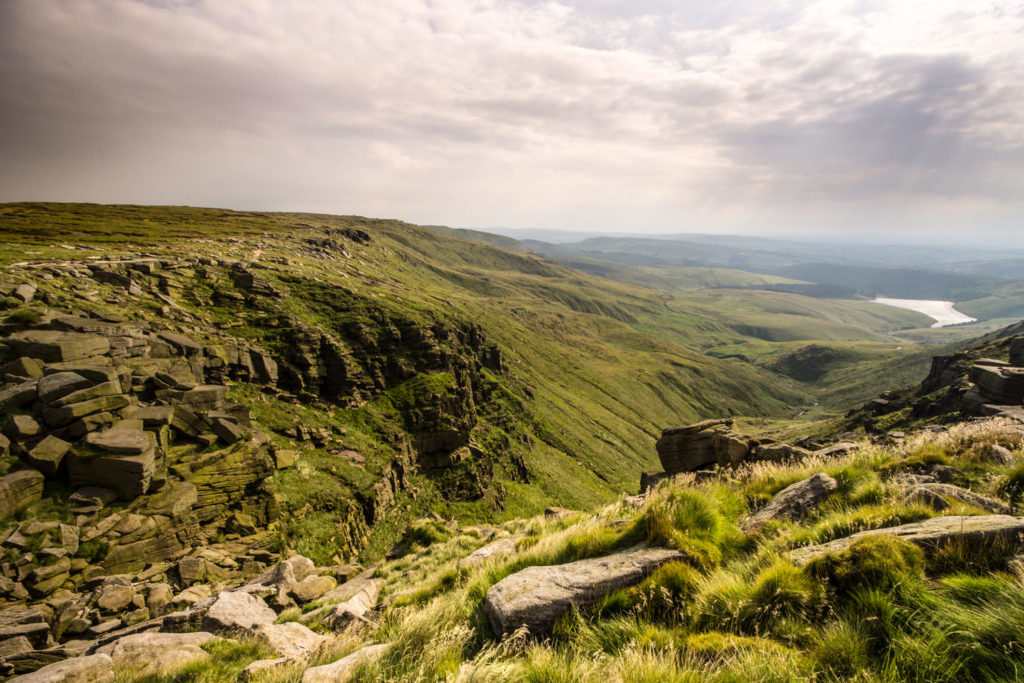 Click HERE to read more about Edale and Kinder Scout.
---
Property of the Month
Our website features a huge range of Peak District accommodation as well, with a great selection of places to stay throughout the National Park and surrounding area. There's everything on there from cosy glamping pods to magnificent farmhouses, converted mills, even former pubs! And not just self-catering accommodation, but also hotels, B&Bs, campsites, youth hostels and bunk barns. We add to our portfolio every single week, so you're sure to find something to suit you and your family (including your dog!).
Every month in the Newsletter we'll highlight a Property of the Month to tell you all about. Except this month it's not just one, but thirty-eight! We were very pleased this month to welcome Peak Venues to our website. They offer luxurious self-catering properties with a difference, from cottages that sleep 4 to farmhouses that sleep 50. Their collection of beautiful properties from all across the Peak District can be seen HERE.
---
Well dressings
June has been a very busy month for Well Dressings, with incredible displays at Cressbrook, Ashford-in-the-Water, Litton, Tideswell, Youlgreave, Over Haddon, Rowsley, Bakewell and Matlock.
The season is a long way from being over, however. Here's a list of all the places you can see Well Dressings in the Peak District throughout July .…
Tintwistle
Buxworth
Rowsley
Hayfield
Bakewell
Matlock (Princess Diana Mem Gdn)
Millers Dale
Matlock (Hurst Farm)
Hathersage
Pilsley
Great Longstone
Little Longstone
Bamford
Stoney Middleton
Bonsall
28 June – 7 July
29 June – 6 July
29 June – 6 July
29 June – 7 July
29 June – 8 July
29 June – 8 July
30 June – 7 July
1 – 8 July
6 – 13 July
11 – 18 July
13 – 20 July
13 – 20 July
13 – 21 July
20 – 28 July
27 July – 2 August
---
Peak District Events in July
If Well Dressings and Open Gardens aren't really your thing, here's our pick of the brightest and best events happening in and around the Peak District throughout July. Please check the websites of the individual venues/organisations for full details.
Cliffhanger Festival, Sheffield
Classic Motorcycle Day,
Crich Tramway Village
Green Festival,
Peak Shopping Village, Rowsley
Pride & Prejudice Regency Ball,
Chatsworth House
White Peak Trails by eBike,
Peak District National Park Authority
Family Fun Day
at Carsington Water
Summer Children's Tours,
Haddon Hall (free)
Summer Artisan Market,
Haddon Hall
Summer Food Fair,
Chatsworth Estate Farm Shop
Outdoor Cinema Screenings,
Chatsworth House
Afternoon Tea at the Maze,
Chatsworth House
An Evening of Gin and Jazz,
Chatsworth House
Bye for Now!
… But keep a look out for your newsletter again next month, when we'll keep you posted with all the latest happenings in the Peak District and with the Let's Go team. In the meantime do keep looking at our website and Facebook page for daily news, views, events and inspiration all around the Peak District. Let's Go!