Happy June to every single one of our lovely followers – nigh on 40,000 of you now! We're delighted to have nearly hit that magic milestone on Facebook this month, and we'll be gearing up for a really big celebration at 50,000!
The Summer has started magnificently in the Peak District – the trees are now all well and truly green everywhere, and the bluebells of Spring have made way for the most amazing displays of bright buttercups.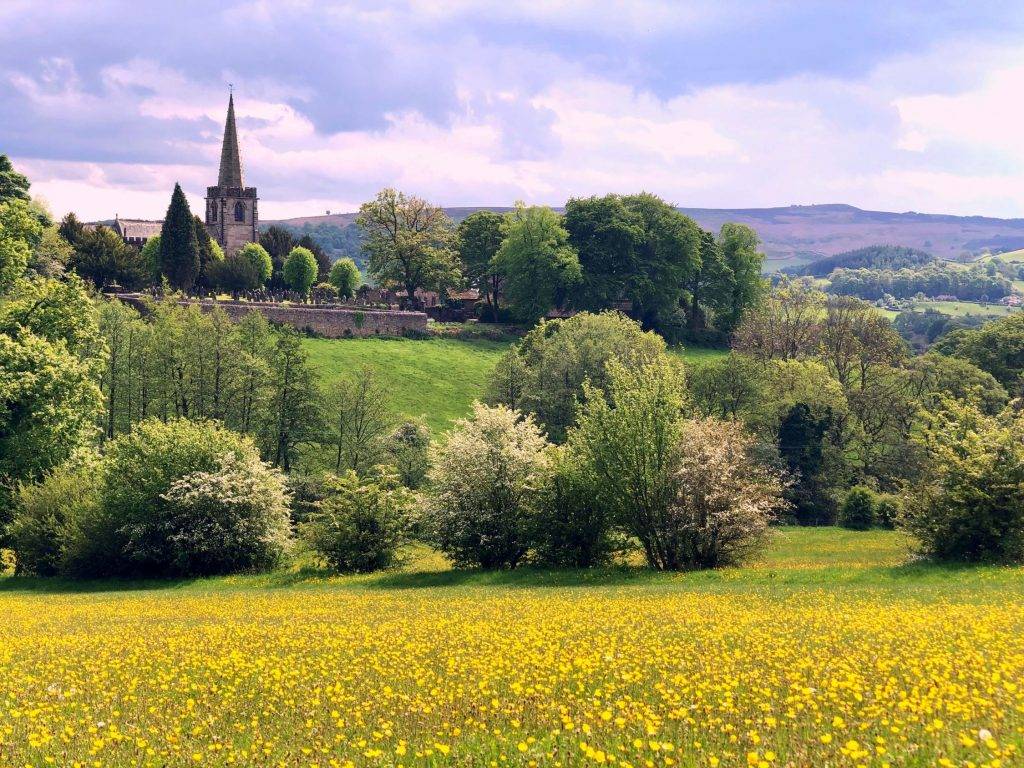 ---
Our Adventures in May
The team at Let's Go Peak District have been pretty bright over the last month too, and we've got lots of exciting developments to tell you about…
Mountain Bike Trails
In May we teamed up with the lovely chaps at The Bike Garage in Bamford to bring you lots of amazing Mountain Bike Trails across the Peak District. The Bike Garage is an independent, family-owned bike shop with one mission: to help people get out on bikes more and experience our amazing local countryside. They have a bike repair workshop and an award-winning cycle hire centre, and they know the trails and hills of the Peak District like the back of their wheels.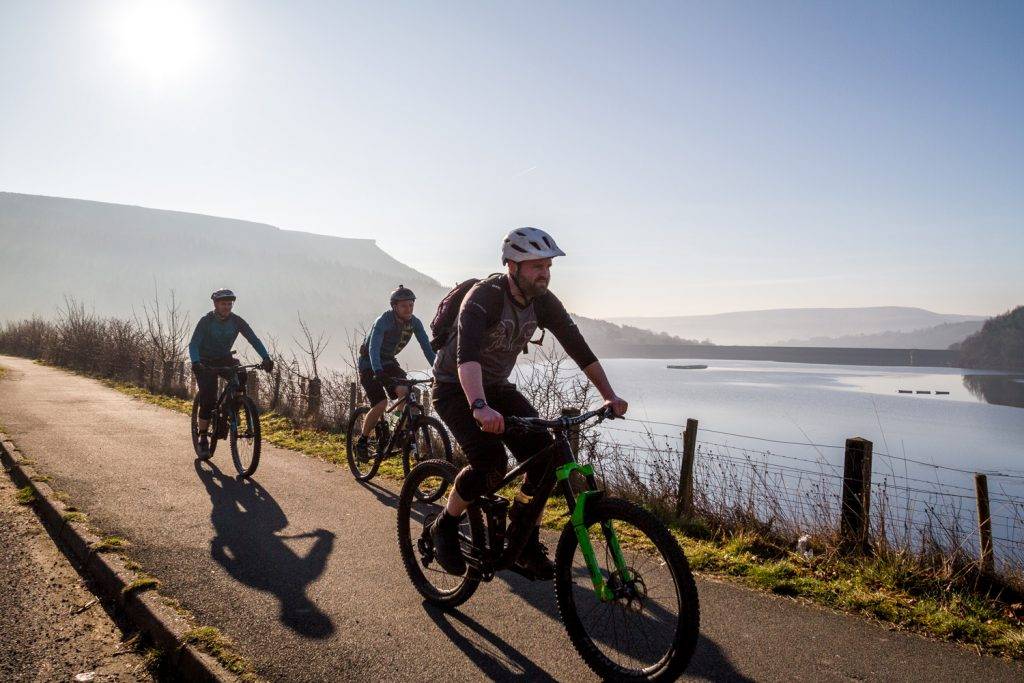 Their first Mountain Bike Trail for us takes you around the stunning Upper Derwent Valley, and it can be found on our website here: https://letsgopeakdistrict.co.uk/upper-derwent-mtb-ride/ And if you're more of an armchair cyclist, you can still follow the thrills and spills of the trail on the hair-raising video in the post!
Beautiful Bradfield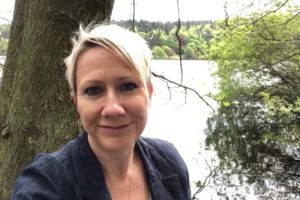 Slightly less hair-raising, unless you happened to live in the area in 1864, is the video that we produced in May all about the beautiful village of Bradfield in the Yorkshire Peak District. It's the largest civil parish in England and it's surrounded by the most stunning scenery. In March 1864 it was also the site of a terrible tragedy, when one of the four reservoirs in the area burst its dam wall and caused the Great Sheffield Flood, in which more than 250 people died.
Our video all about Bradfield and the Great Sheffield Flood has been seen more than 46,000 times – have a look for yourself! You can find the video here: https://youtu.be/nJyWCP3iI1Q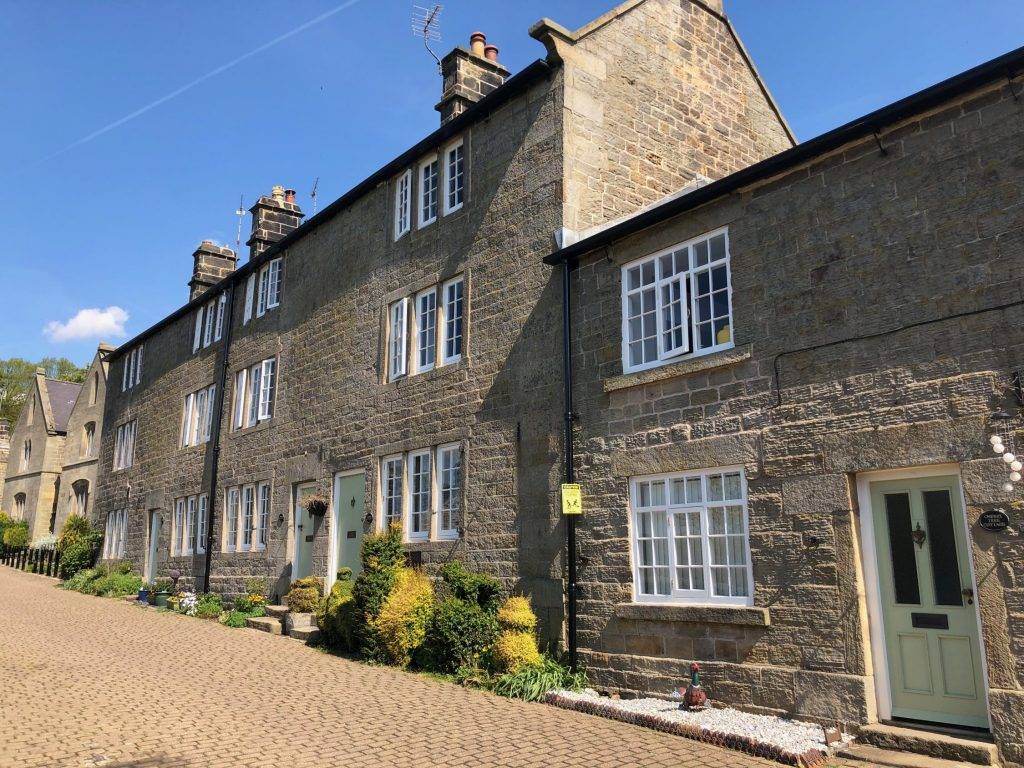 Get on the Train!
We're also very excited about another collaboration this month – we've teamed up with the folk at The Outdoor City in Sheffield to bring you news hot off the press from the fabulous city of Sheffield, and to share all our lovely Peak-District-ness with them.
One of our first aims with The Outdoor City is to create a series of walks in the Peak District that can be accessed directly from public transport, so you can spend a great day in the countryside and leave your car behind. We've already produced walks from Bamford Station and Hope Station, and we're working on Grindleford right now. Both the 'Best of Bamford' and 'Hope Station to Hope Cross' walks are on our website now, with preview videos of the route, free-to-use PDFs and GPX tracks. You can find our Derbyshire Walks page here: https://letsgopeakdistrict.co.uk/category/lets-explore/walks/derbyshire-walks/
We have easy walks that are only 2 miles long, right up to 30 mile treks, with a wide variety of terrains and accessibility levels, so there's something for everyone!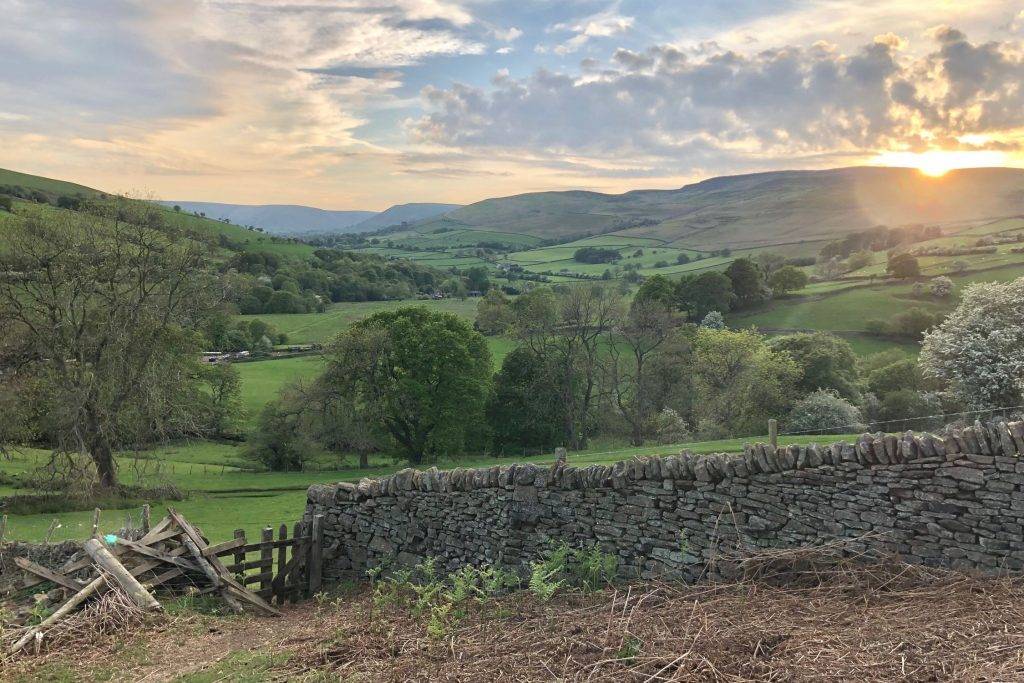 ---
Spotlight on … Mam Tor
Did you know that our website contains stacks of information about Peak District towns, villages, attractions and places of interest, and we're adding more every day? Every month in the Newsletter we'll feature a place that you might like to learn more about, but in the meantime make sure that you keep an eye on the website for more information about your own favourite spots.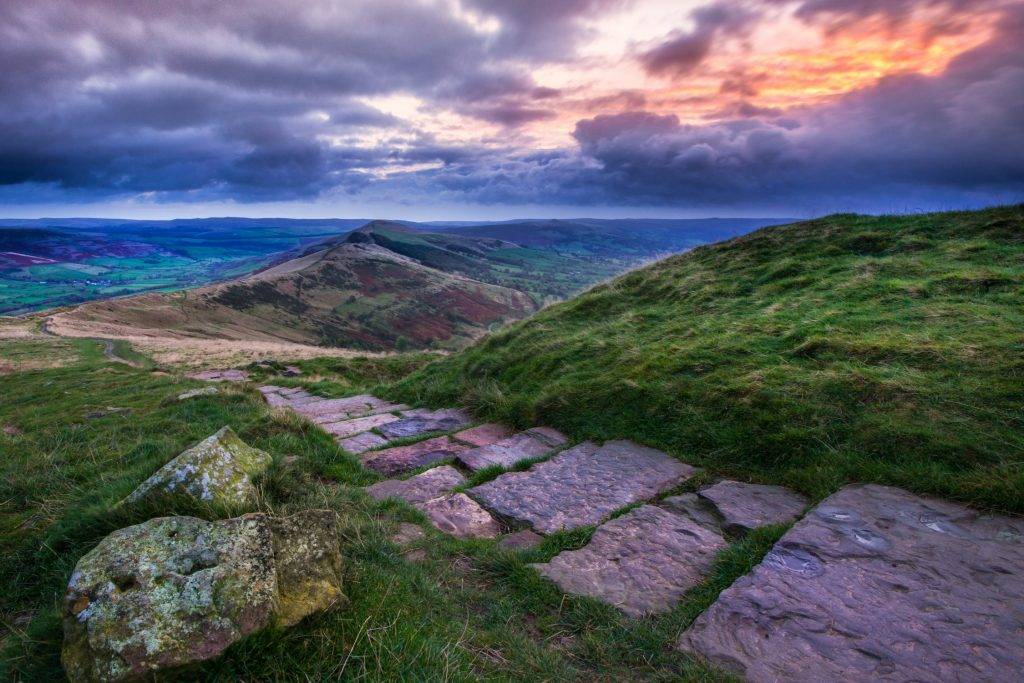 This month the spotlight is on Mam Tor, literally the Mother Hill. It's an iconic peak just outside the village of Castleton, on the border of the gritstone Dark Peak and the limestone White Peak.
Mam Tor is the site of one of the earliest Bronze Age hill forts in Britain and also one of the largest, covering an area of around 16 acres. You can read more about Mam Tor here, and see some beautiful photographs of the area by Phil Sproson Photography: https://letsgopeakdistrict.co.uk/listing/mam-tor/
---
Competition Time!
We have a wonderful treat for you this month – the chance to win an overnight Natural Energy Stay for two people at the beautiful Garden Secret Spa, located in the grounds of Ringwood Hall Hotel on the outskirts of Chesterfield.
Ringwood Hall is a stunning 19th Century manor house set in 6 acres of formal award-winning gardens and surrounded by 29 acres of parkland. The wonderful facilities at the Garden Secret Spa include a Vitality Pool, Herbal Sauna, Himalayan Salt Sauna, Steam Room, Foot Spas and Relax Lounges. It's the perfect place to relax, unwind and pamper yourself, all overlooking the wonderful Peak District countryside.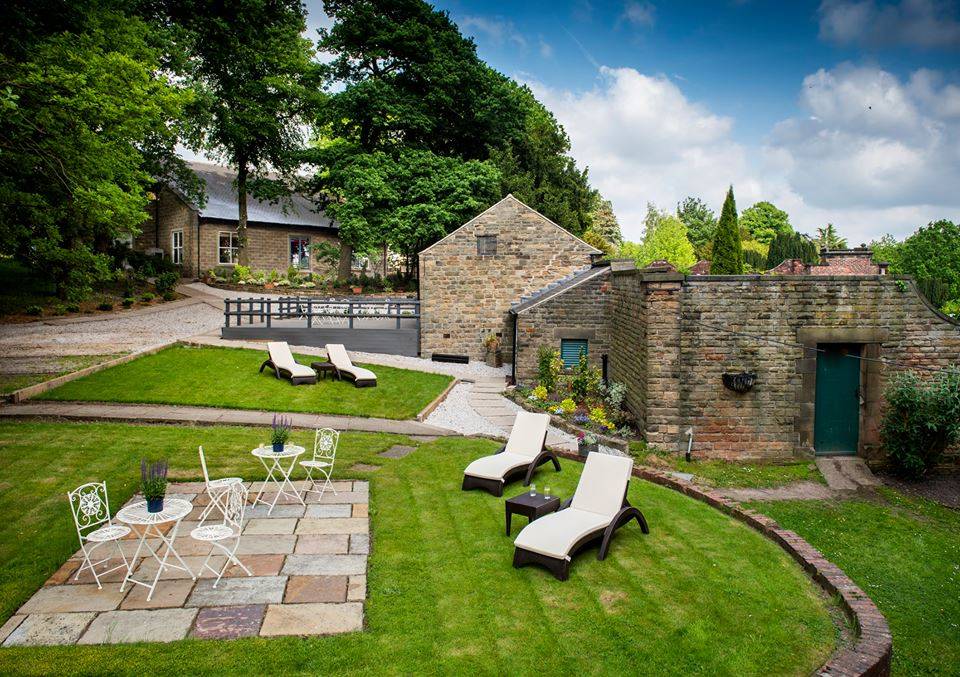 To celebrate the first anniversary of the Garden Secret Spa opening in June, we are offering one lucky winner the chance to scoop up this fantastic prize. Your stay includes full spa access from 11am, a 50 minute treatment of your choice for you and your guest, plus lunch or afternoon tea, a wonderful 3-course dinner and a full English breakfast.
To be in with a chance of winning, all you need to do is LIKE the Let's Go Peak District Facebook page, LIKE the competition post itself, and SHARE the post onwards to your family and friends. Click HERE to go to the Facebook post.
Entries close on Sunday 9 June – so enter soon! Good luck!
---
Well dressings
The wonderful Well Dressings of the Peak District have already kicked off in style with beautiful displays in Tissington and Monyash. The season starts to get really busy from here on in, with June and July being the 'peak' months (yes, sorry for the pun).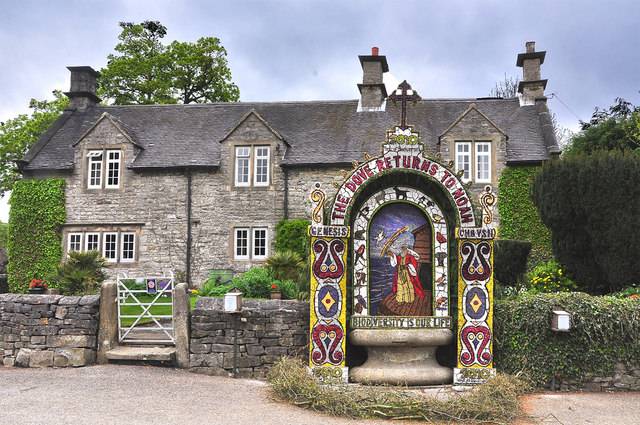 Here's a list of all the places you can see Well Dressings throughout June…
Cressbrook 8-15 June
Ashford in the Water 15-22 June
Litton 22-30 June
Tideswell 22-29 June
Over Haddon 22-30 June
Rowsley 29 June – 6 July
Bakewell 29 June – 8 July
Matlock 29 June – 8 July
---
Open Gardens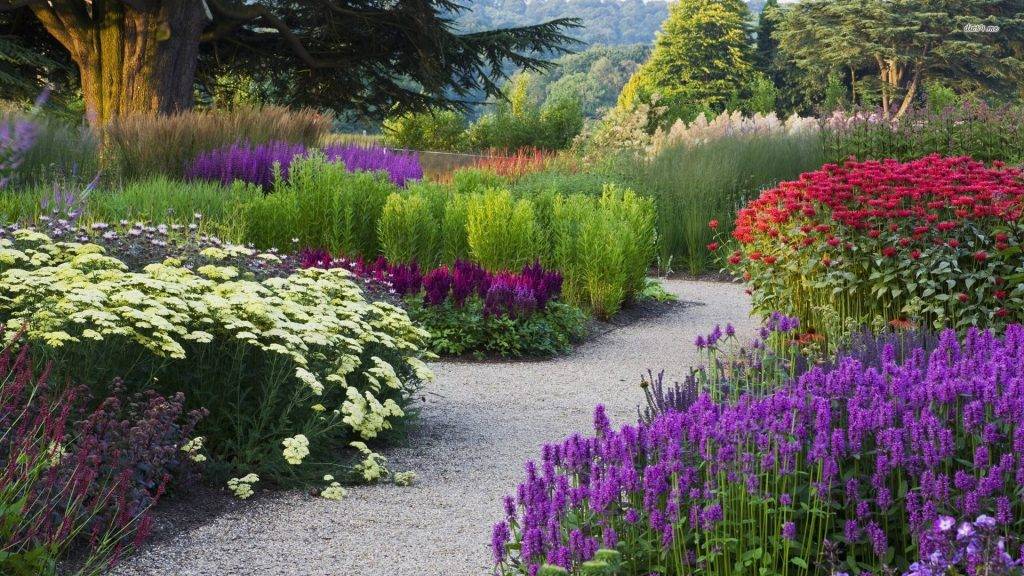 There are displays of floral brilliance on offer at the many Open Gardens events throughout the Peak District in June too…
Bonsall 1-2 June
Birchover 8-9 June
Edensor 15 June
Stanton in the Peak 22-23 June
Beeley 22-23 June
Parwich 23 June
Great Longstone 29-30 June
---
RHS Flower Show at Chatsworth House
Finally, for the ultimate in Garden Extravagance, don't miss the Royal Horticultural Society Flower Show at Chatsworth House from 5-9 June. You'll find gardening inspiration, beautiful floral displays to admire, plenty of workshops and a lot of gardening retail therapy! Here's the link for more information: https://www.rhs.org.uk/shows-events/rhs-chatsworth-flower-show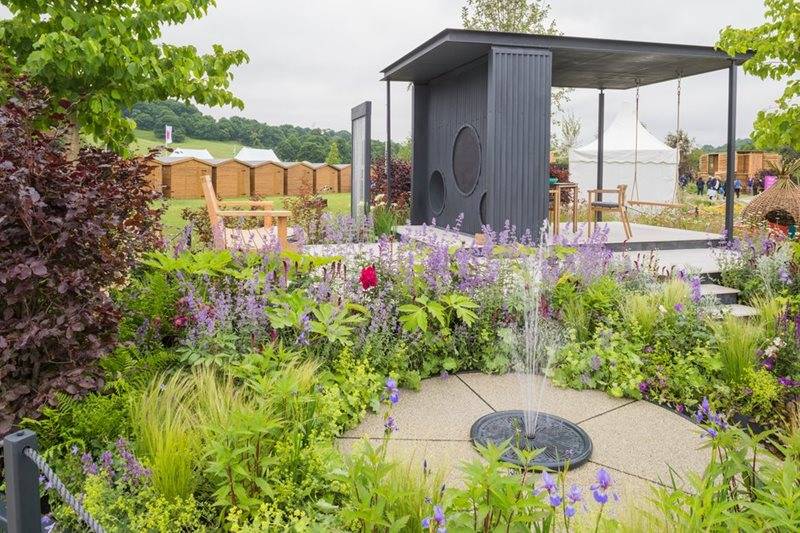 ---
Bye for Now …
But keep a look out for your newsletter again next month, when we'll keep you posted with all the latest happenings in the Peak District and with the Let's Go team. In the meantime, please keep checking our website for the latest news and events, and follow our adventures on Facebook and Instagram – we share Peak District inspiration and information every day over there. Our lively Facebook Group has over 5,000 members too, all sharing their own news, photographs and tips about the area. Have a look!
Facebook: https://www.facebook.com/LetsGoPeakDistrict/
Instagram: https://www.instagram.com/letsgopeakdistrict/
Facebook Group: https://www.facebook.com/groups/LetsGoPeakDistrict/