Glendon Bed and Breakfast provides the perfect choice for accommodation in the picturesque market town of Matlock.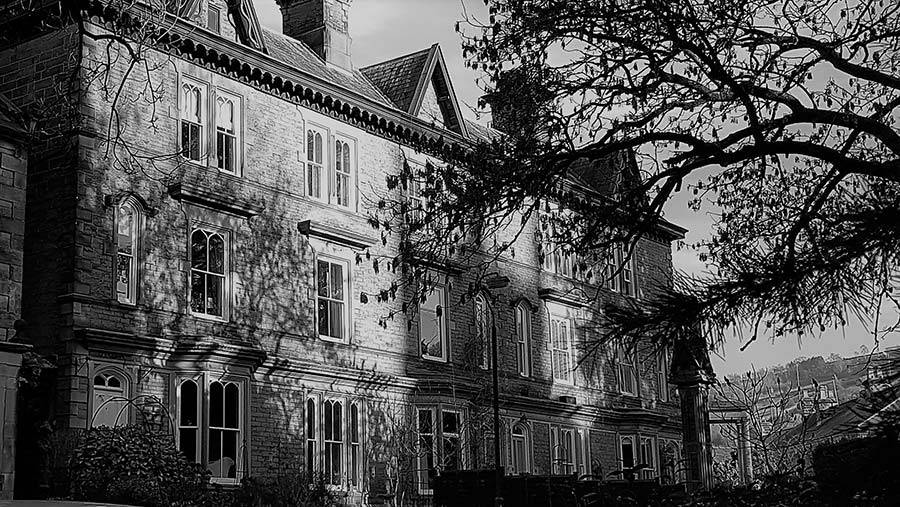 ---
Our Accommodation
Glendon Bed and Breakfast is rated consistently as one of the top Bed & Breakfast facilities in Derbyshire. With our caring, attentive service, we offer an ideal alternative to a large, impersonal chain hotel.
This stunning Victorian country residence, built in 1857, boasts beautifully-appointed, en-suite bedrooms, all furnished with care and the finest attention to detail. Choose from the luxury of a traditional oak four-poster room, to spacious, comfortable double, twin bed and family rooms.
We provide fresh milk and a silent fridge in each room, and for special occasions we are very happy to arrange flowers, chocolates or a bottle of champagne to await your arrival.
And after a peaceful night, you're guaranteed to start your day off in the best possible way with a hearty breakfast in our elegant Victorian dining room.
At Glendon Bed and Breakfast we believe that food should be simple, wholesome and delicious, and we offer a wide choice of vegetarian options as well as our traditional breakfasts. We cook everything to order, always using the freshest and finest ingredients, locally sourced wherever possible.
We also offer free on-site parking, an EV (Electric Vehicle) charging point and secure cycle storage.
---
Our Location
Glendon Bed and Breakfast is perfectly located within the pretty town of Matlock. It sits beside the beautiful Hall Leys Park, overlooking a brook that feeds into the River Derwent. Despite being surrounded by mature trees and parkland, Glendon Bed and Breakfast is only a short walk away from the lovely independent shops and restaurants for which Matlock is renowned.
At Glendon Bed and Breakfast we take utmost pride in the service we offer to our guests; we genuinely want you to enjoy every minute of your stay and make the most of your time in the Peak District. We are always available to assist you, and we have plenty of local knowledge of the best places to visit and sights to see. What's more, we are able to provide special offers and discounts for a number of attractions in the area.
Matlock is a great place to base yourself to explore Derbyshire and the Peak District. Only a short distance away from the ancient market town of Bakewell, famous for its pudding, and the historic country estates of Chatsworth House and Haddon Hall, Matlock is surrounded by the most breath-taking scenery and charming rural villages.
There are countless walking and cycling routes in the nearby countryside, and your bikes are very welcome at Glendon Bed and Breakfast; we have new secure cycle storage and dedicated cycle racks.
---
About Us
We fell in love with our beautiful Victorian villa in 2011 and could see its potential straightaway. Soon after we bought Glendon we started on a large-scale renovation project to restore it to its former elegant glory, and we opened our doors to our first guests in 2012. Since then we haven't looked back!
We pride ourselves on our many glowing guest reviews, and we were delighted to be voted one of the 25 Best Bed & Breakfasts in the World by TripAdvisor in 2015.