April Showers Bring May Flowers
Happy May from the team at Let's Go Peak District! We hope you had a wonderful Easter and made the most of the great holiday weather. And now Spring has well and truly arrived – the days are getting longer, the lambs are bouncing about noisily, and the bluebells are blooming well everywhere in woodlands all across the Peak District.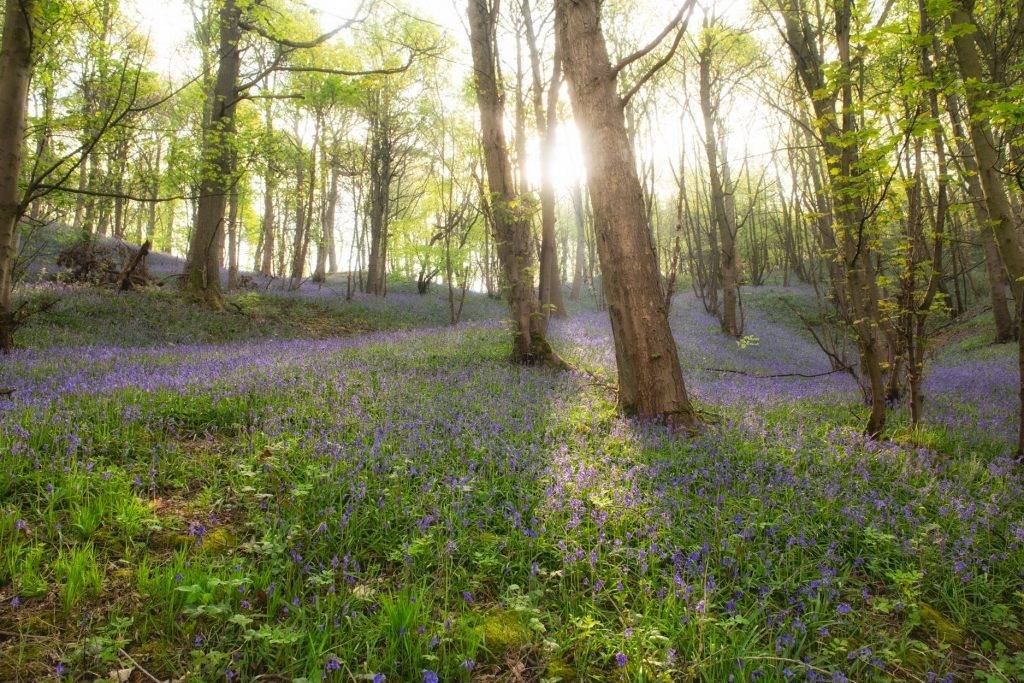 The Let's Go Peak District team have all been bouncing about noisily too, bringing you lots of new information for our lovely website and Facebook page.
---
Let's Go Peak District Facebook Group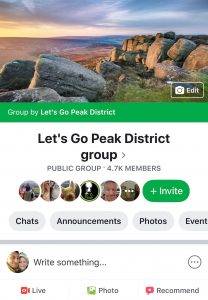 We love the fact that so many of you have been getting out and exploring the Spring sights of the Peak District for yourself, and then sharing your photographs in our wonderful Facebook Group – which now has almost 5,000 members!
If you use Facebook and follow our page (as over 36,000 of you do) then please check out the Group as well. It's a brilliant place to share your photographs of your travels around the area, ask for advice, pass on tips and ideas, and let people know about events.
Anyone can join the Let's Go Peak District Facebook Group. All we ask is that you follow the rules (which can be summed up pretty simply: 1) be nice and 2) don't advertise) and that you like the main Facebook page too. You can find the Facebook Group HERE.
---
Magnificent Minninglow
We know that loads of you share our passion for walking and exploring the Peak District, and we add new routes all the time to the Peak District Walks page on our website.  We consciously include a mixture of long routes and short ones, tough climbs and easy rambles, so there's something in there to suit everyone.  All our walks include a detailed route description and map, and they're all free to download and use. You can find the Peak District Walks page on our website HERE.
In April we added a number of new walks, including a fabulous route along the High Peak Trail to Minninglow Hill – an ancient and mysterious collection of Neolithic tombs dating from around 3,000BC. The distinctive shape of Minninglow Hill – a group of tall beech trees encircled by a second, lower ring of beech trees – is recognisable from many points throughout the Peak District and it's well worth exploring.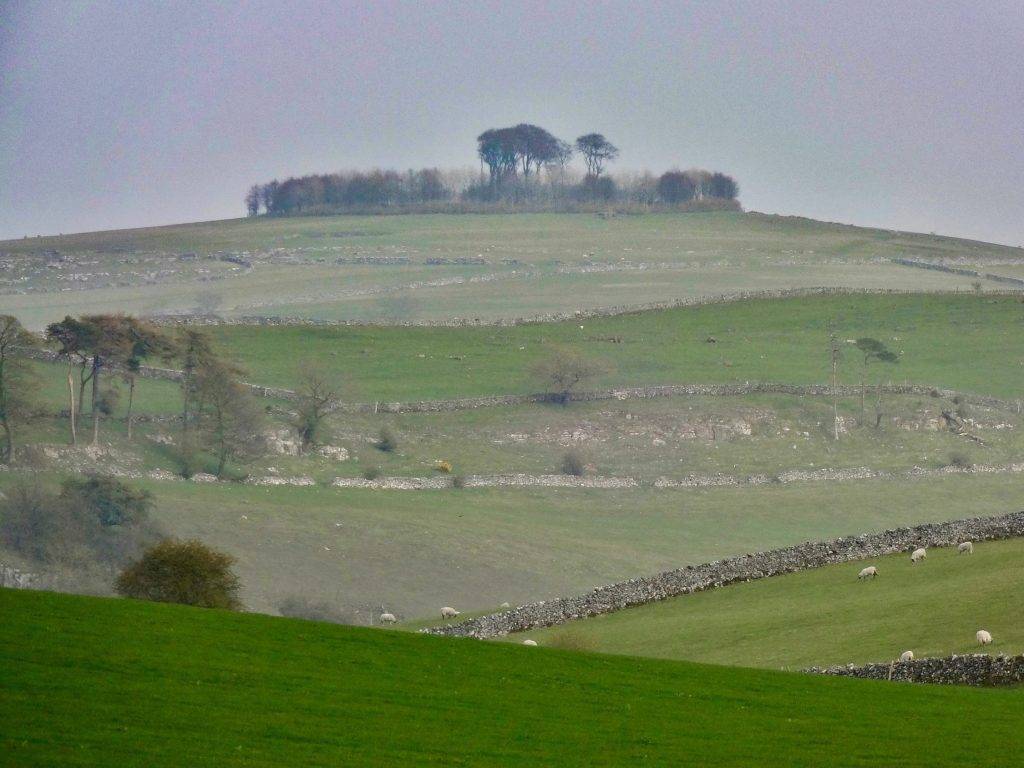 The walk is quite easy and accessible for most, and it's a great one to do with kids as it's only 3 miles long and they will love the spooky ancient tombs on the hill! You can find the link to the Minninglow Hill Walk HERE.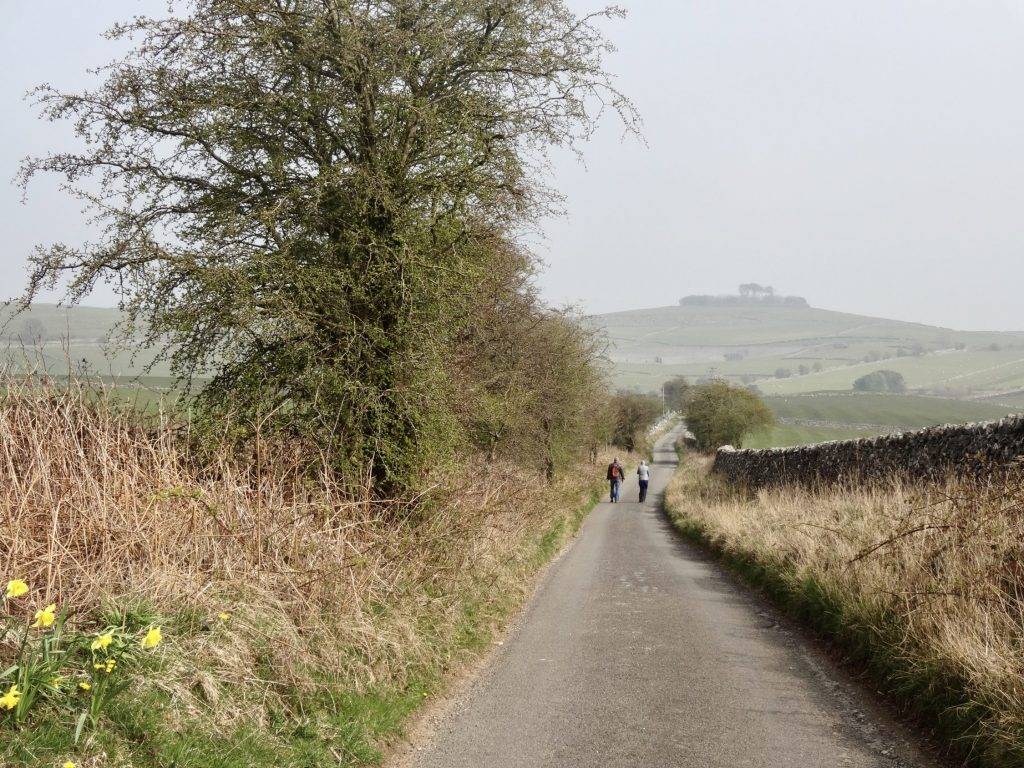 ---
Experience Ladybower Reservoir by Boat
Over the last couple of months we have featured some wonderful guest bloggers on our blog page, Peak District Voices. So far we've heard from a sheep farmer, a graphic designer, the founder of a National Park cycling initiative, and a leader of women's mountain bike rides. We've got a photographer, a zoo-keeper, a runner and even a drone pilot to contribute over the coming weeks!
In April we featured a truly inspiring story from Ladybower Fisheries, based at the stunning Ladybower Reservoir. What many people don't know is that, as well as managing the fish stocks in the reservoir, Ladybower Fisheries run fly-fishing experiences for disabled people, allowing them to get out into the open air and reap the therapeutic benefits of this gentle, meditative sport. They do a great deal of work with wounded or traumatised military personnel in particular, and work alongside charities such as Fishing for Heroes and Blesma (a charity supporting limbless veterans).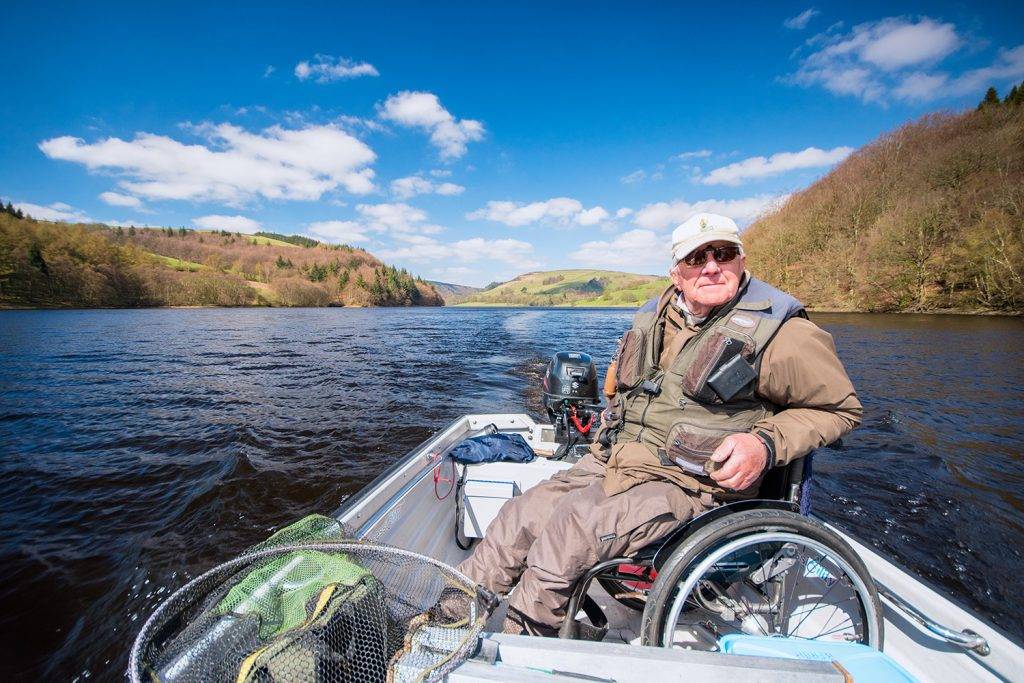 In 2016 Ladybower Fisheries bought their own wheelyboat, a specially-adapted accessible boat that allows people in wheelchairs to safely get out on the water. This has proved life-changing to many of the people who use it, giving them back some of the freedom and independence they lost when they were injured or developed disabilities.
Ladybower Fisheries are now trying to purchase a much larger boat to allow groups of disabled people to go out together. One of the ways in which they're raising money is to take members of the public out on boat tours around Ladybower Reservoir for a small fee. You don't have to be a fisherman – the trips are open to anyone. It's a wonderful way of getting a totally different view on this truly beautiful part of the Peak District, whether you're a photographer, a wildlife spotter or simply an adventurer. And you'll know that the money raised is going to help a great cause.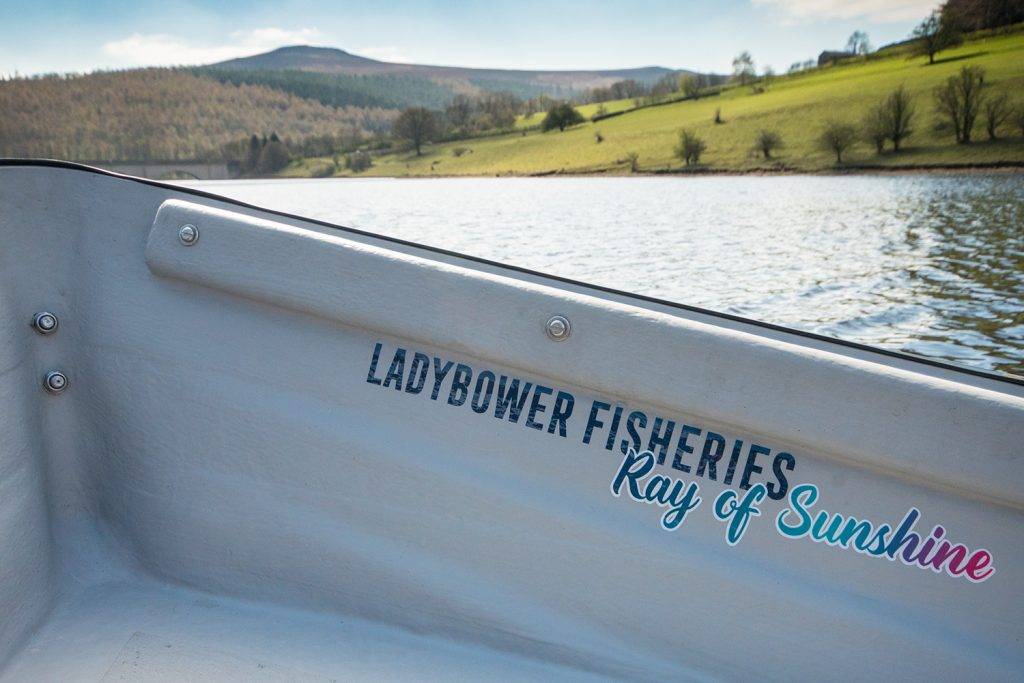 You can read more about the work of Ladybower Fisheries on our Peak District Voices page HERE.
For more information about boat trips on Ladybower Reservoir, contact Ladybower Fisheries directly by calling 01433 659712, emailing ladybowerfishing@aol.com or looking at their website at
http://www.ladybowerfisheries.co.uk/.
---
Top Ten Unmissables
Have you seen the page on our website dedicated to what we think are the Top Ten sights you just HAVE to see when you're in the Peak District?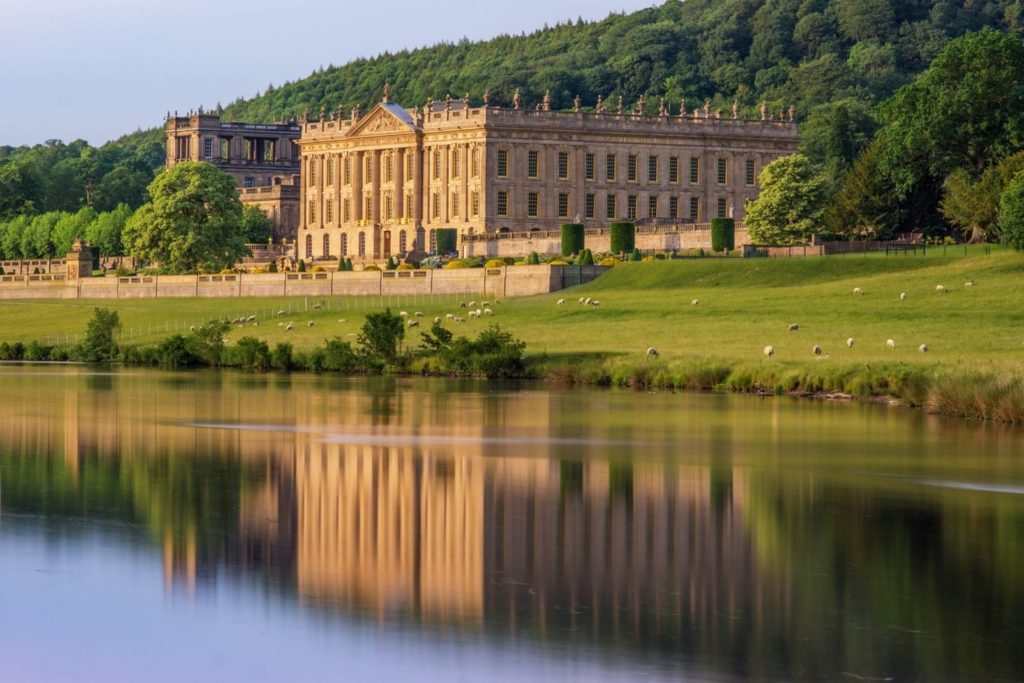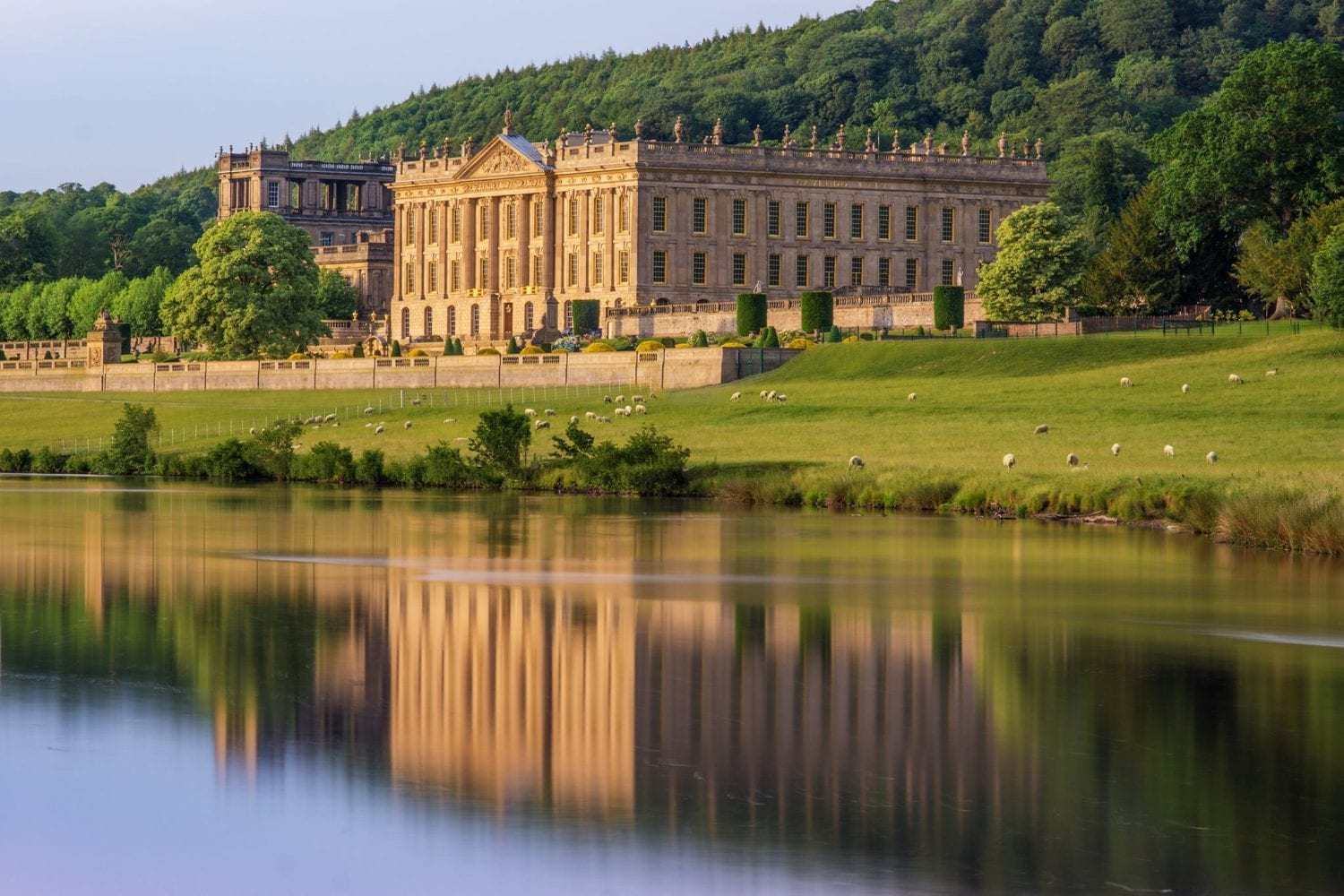 Have a look and see how many of the places you've been to, and whether you agree with our choices! What would you want to see added?
See our Top Ten Unmissables HERE.
---
May Magic
May is always a busy month in the Peak District. Aside from the packed farming diary and the increasing number of visitors to the area, it marks the start of the well dressing season.
For such a prominent and ancient tradition, it's surprising that the origins of well dressing are vague. It's generally thought to have started as a pagan custom of sacrifice to the gods of wells and springs, and a celebration of fresh water.
Once a year, ranging from May to September, the wells in each village are decorated with elaborate pictures, each made entirely from natural materials such as flower petals, seeds, berries, mosses, wood and sheep wool. The materials are painstakingly pressed into clay boards, piece by piece.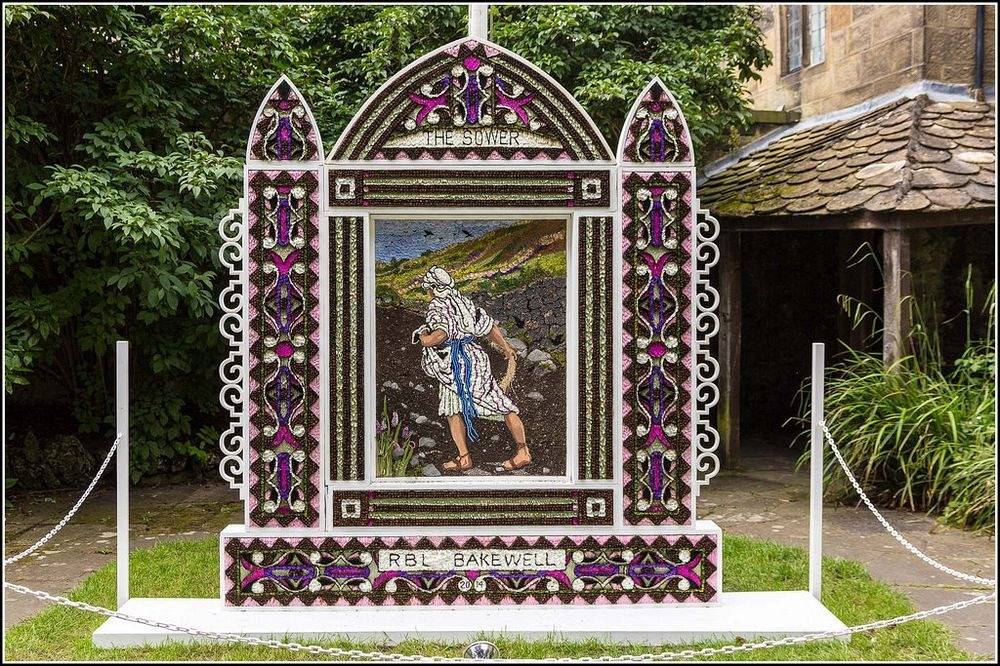 The following well dressings are available to see in the Peak District in May:

25-29 May – Wirksworth
25-31 May – Middleton by Youlgrave
25 May–3 June – Monyash
30 May–5 June – Tissington

---
Bye for Now!
… But keep a look out for your newsletter again next month, when we'll keep you posted with all the latest happenings in the Peak District and with the Let's Go team. In the meantime do keep looking at our website and Facebook page for daily news, views, events and inspiration all around the Peak District. Let's Go!