Season of Mists and Mellow Fruitfulness
Well, no sooner was it here, with a brief week of sunshine, than Summer was all but gone. And Autumn is now well and truly nipping on its heels, with misty mornings, cooler air and leaves everywhere starting to turn from green to gold and red.
Autumn is a wonderful time to experience the Peak District. The colours in the woodlands are truly spectacular, there are suddenly waterfalls running down the hillsides where there were no waterfalls before, and THESE guys start putting on impressive shows all over the moors…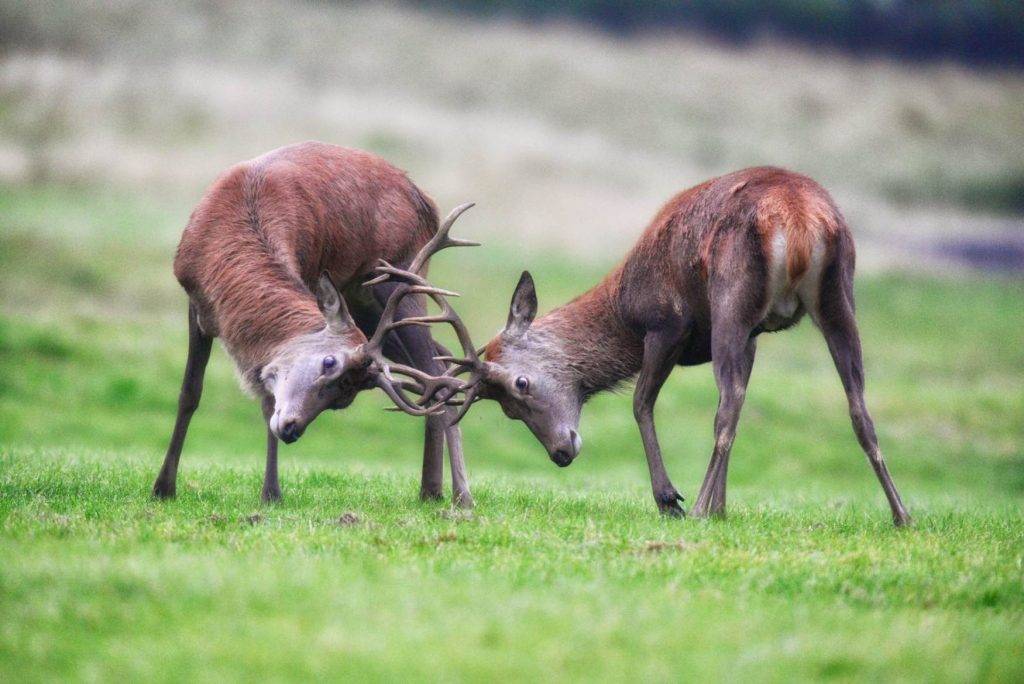 ---
Our Adventures over the Summer
The team from Let's Go Peak District have been as busy as ever throughout the late summer months. Here's a little taster of what's new on the website since we sent you our last Newsletter…
Walking Tales
We know that many of you love walking in the Peak District and we've been out and about in all weathers creating new walks for you.
Did you know that every Saturday morning at 10.00am we publish a new walk on our Facebook page? We want to encourage everyone to get out in the Peak District over the weekend and experience this wonderful place for themselves.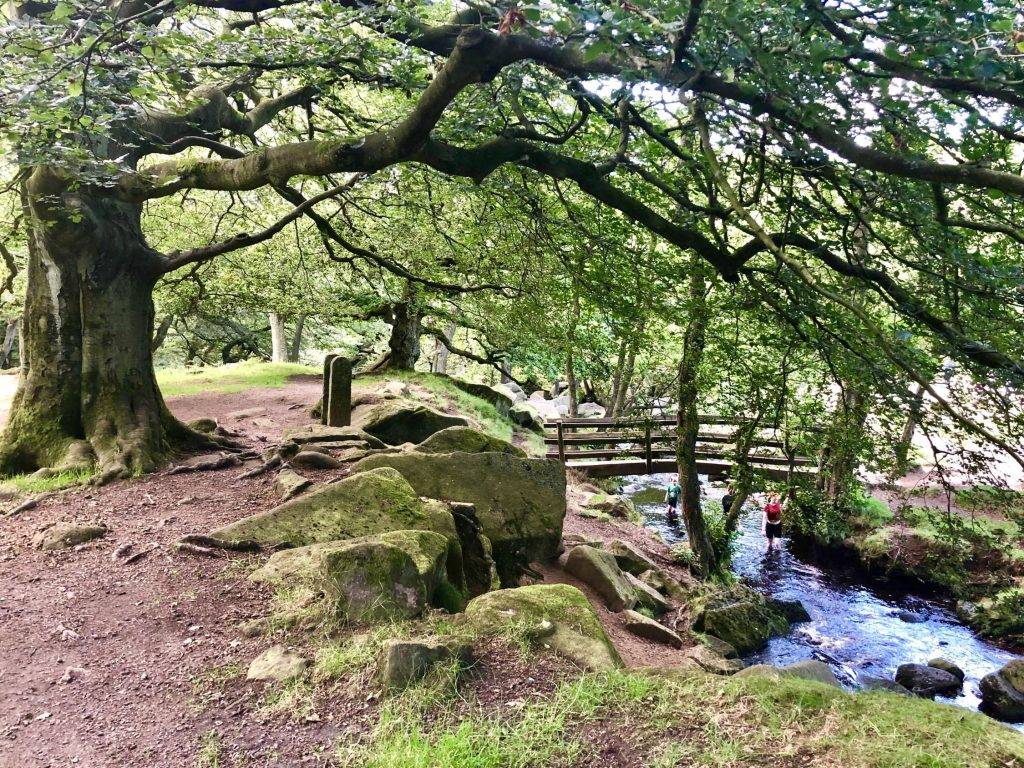 In August and September we've given you routes around Castleton and Mam Tor, Youlgreave and Lathkill Dale, Shining Tor and the Goyt Valley, Stanage Edge, Bradfield and Dale Dike Reservoir, Ashford in the Water and Monsal Head, Padley Gorge, Derwent Edge, Wyming Brook, and Ladybower Reservoir. We've also shared a family-friendly cycle route from Parsley Hay to Minninglow. Phew!
Now, to make it even easier to find a route that's right for you, we've reorganised the Walks section of our website to categorise the routes by distance as well as by area. So what are you waiting for?!

Just a small point, but we walk all the walking routes on our website ourselves, on the ground, so that we can accurately assess the terrain and describe any peculiarities of the route for you. We photograph them as we go, write up the descriptions and then publish them on the website, with print-friendly PDF versions of the route for you to download and take on your own walk. We absolutely LOVE it when we hear about people following our routes and enjoying the scenery – even more so when they share photographs of themselves doing it! If you follow one of our walks, please do send us your pics; it will make us really really happy!
Kids' Walks
A lovely new initiative we've started is to develop and publish a series of walks purposely designed for kids. These routes tend to be shorter, with easier terrain, and lots to interest kids along the way, whether that's trees to climb, rope swings to play on, streams to paddle in or caves to explore. All our Kids' Walks are tested on real kids, and we include their (honest!) reviews at the end of each route.
So far our Kids' Walks have proved to be very popular, which is wonderful to see. We've published routes for Stanage Edge and Padley Gorge, and we have plenty of new ones coming soon!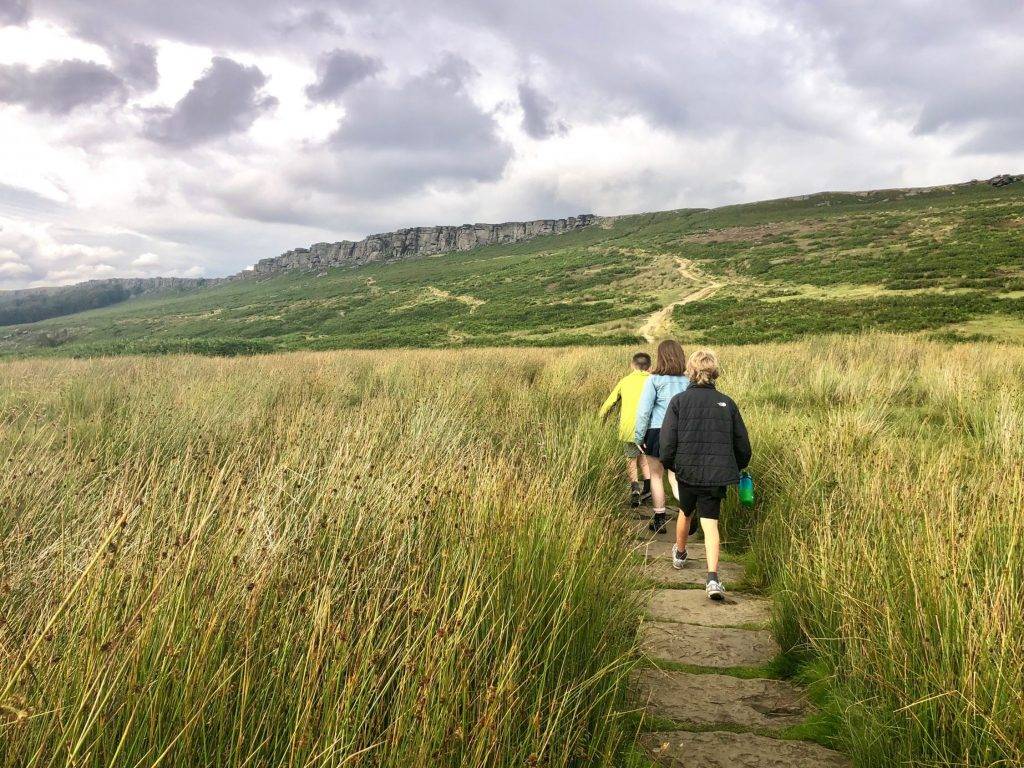 Accessible Routes
We're very conscious that not everybody can just lace up their walking boots and head off into the hills. So we're delighted to have teamed up with the fabulous people at Accessible Derbyshire to bring you a wide selection of Accessible Routes throughout the Peak District. Some of these will be routes that are accessible for wheelchairs, some will just be stile-free routes that are easier for those with mobility issues.
Please keep an eye on our Facebook page and website for more details of these routes as we publish them.
Running Routes
For those who like their Peak District views with a bit more blur, we've also introduced Running Routes over the summer. We're delighted to have collaborated with the lovely Andy Brooks at Peak Running, who's developing, grading and writing up running routes for us that take in the best views of the Peak District.
Running is a fabulous way to explore the area – as well as the health and fitness benefits, you simply get to see far more of the landscape in the same space of time if you run instead of walk!
So far we've published a stunning route over Curbar Edge and White Edge, 'Life on the Edges', with the most spectacular moorland views, and we're about to publish a new route from Hope that provides equally awe-inspiring scenery, 'Hope Panorama'.
And if you need a little encouragement to start or improve your running, do check out Peak Running on our website. They have a particular passion for getting people out onto the trails and hills of the Peak District, and they provide coaching and guided runs in some of the area's most scenic locations.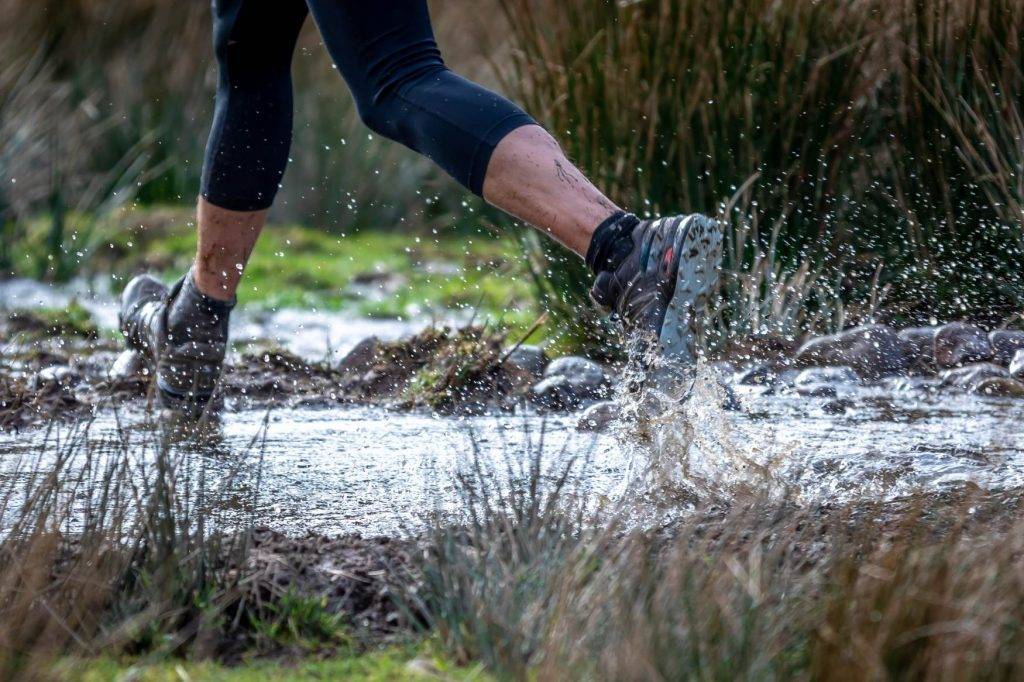 Where the Peak are we?!
Here's a little bit of fun for quiet Sunday afternoons! Every Sunday afternoon at 2.00pm we publish a picture quiz on our Facebook page, featuring a photograph of an unusual location somewhere in the Peak District.
So far every single one has been guessed correctly, even the ones that we thought were ridiculously hard, proving what a knowledgeable gang you are! Have a look out for future posts on our Facebook page, and try to pit your wits against our Peak District experts!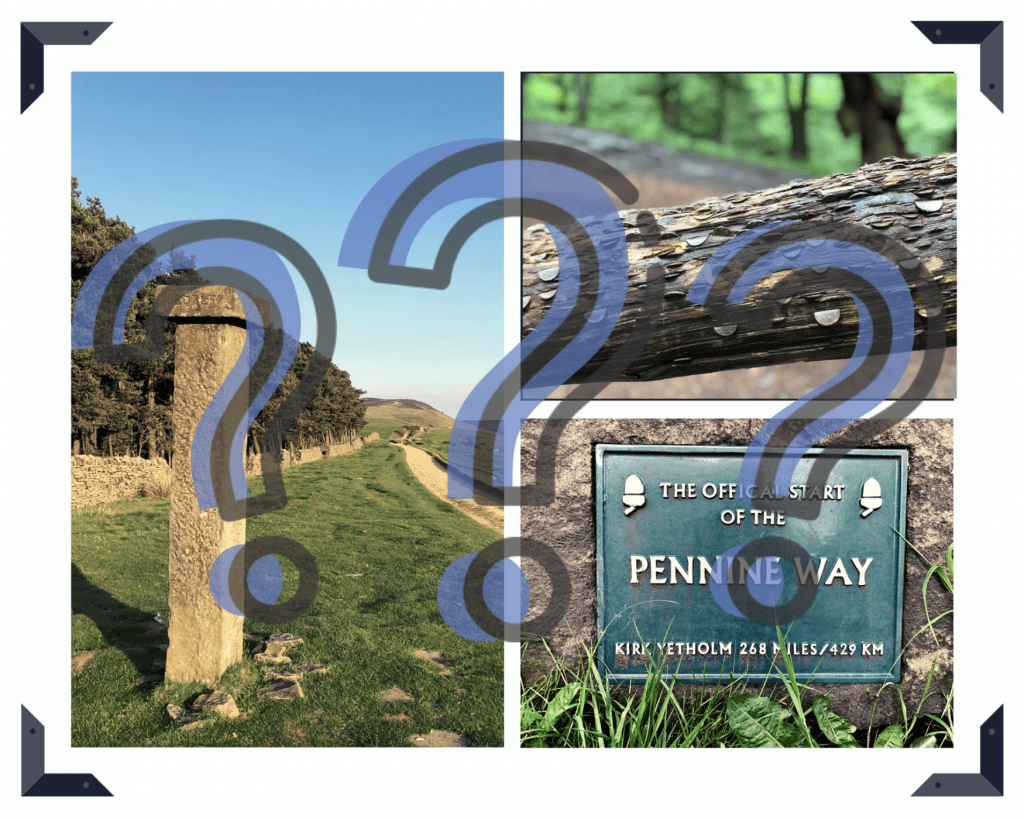 For Everyone, For Always
Every so often we publish videos of our adventures out and about in the Peak District, telling the stories behind some of the area's best-loved locations. We love doing these, but over the summer we went one step further and produced a video showcasing the whole of this stunning National Park that we love so much. We called it 'For Everyone, For Always' because that pretty much sums up the Peak District. Please do have a watch and feel inspired!
If you list your property on our website and would like to feature the video (entirely free of charge) on your own website or Facebook page, please contact us for details on how to do this.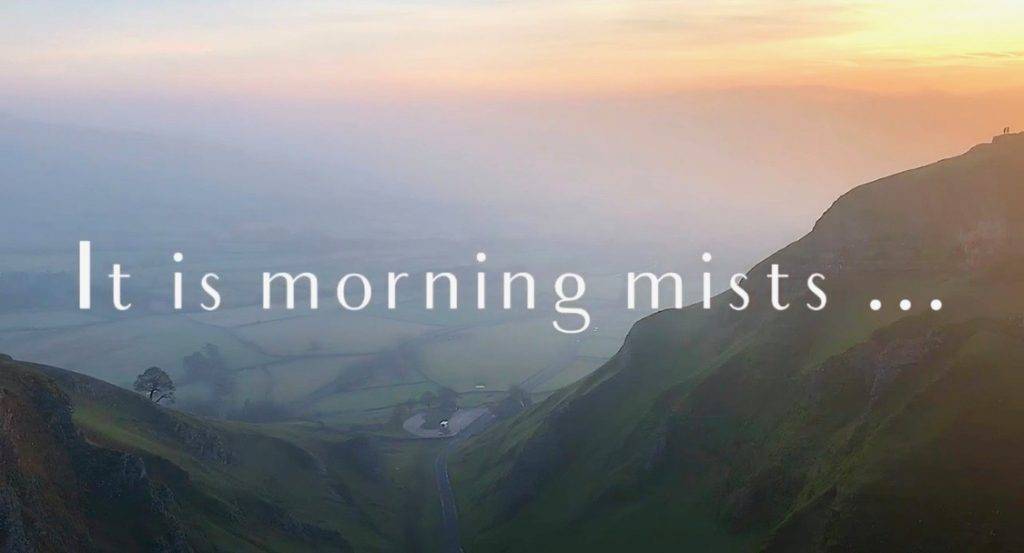 For Everyone, For Always; Let's Go Peak District
Peak District Voices
Every few weeks on our wonderful website we feature one of our 'Peak District Voices'. These are inspirational people from all over the area, who create blog posts for us about their lives and adventures. We've heard from sheep farmers to designers, mountain bikers to artists … and everyone in between.
Over August and September we've featured fascinating articles from the National Trust, the Outdoor City, Eyam Repair Café, Edale Mountain Rescue Team, Sue Prince OBE, and the Peak District National Park Foundation. Grab a cuppa, pull up a comfy chair, and have a read!
Peak District Views
Having brought you 'Peak District Voices', over the summer we also launched our 'Peak District Views'. These are hugely talented guest photographers, all based in the Peak District, who share their beautiful photographs of the area with you through our Facebook page.
We now have a happy, hardworking bunch of five photography ambassadors sharing their images with you regularly: Pete Simons, Wesley Kristopher (aka People of the Peak), Paul (aka Great Lux Photography), Chris Nowell and Kieran Metcalf.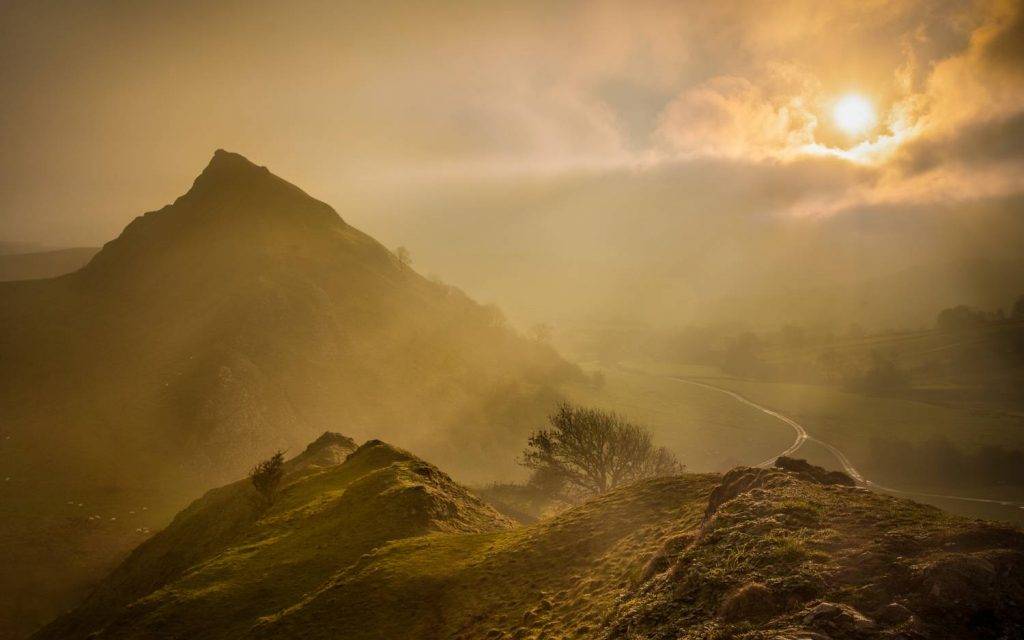 Please take a moment to have a look at the 'Peak District Views' section on our website and appreciate the stunning images from their portfolios. We'll publish more wonderful examples of their work over the coming weeks and months.
---
Spotlight on …. Wyming Brook
Our website contains loads of information about Peak District towns, villages, attractions and places of interest. In every Newsletter we feature a place that you might like to learn more about, but do keep an eye on the website for more information about your own favourite spots.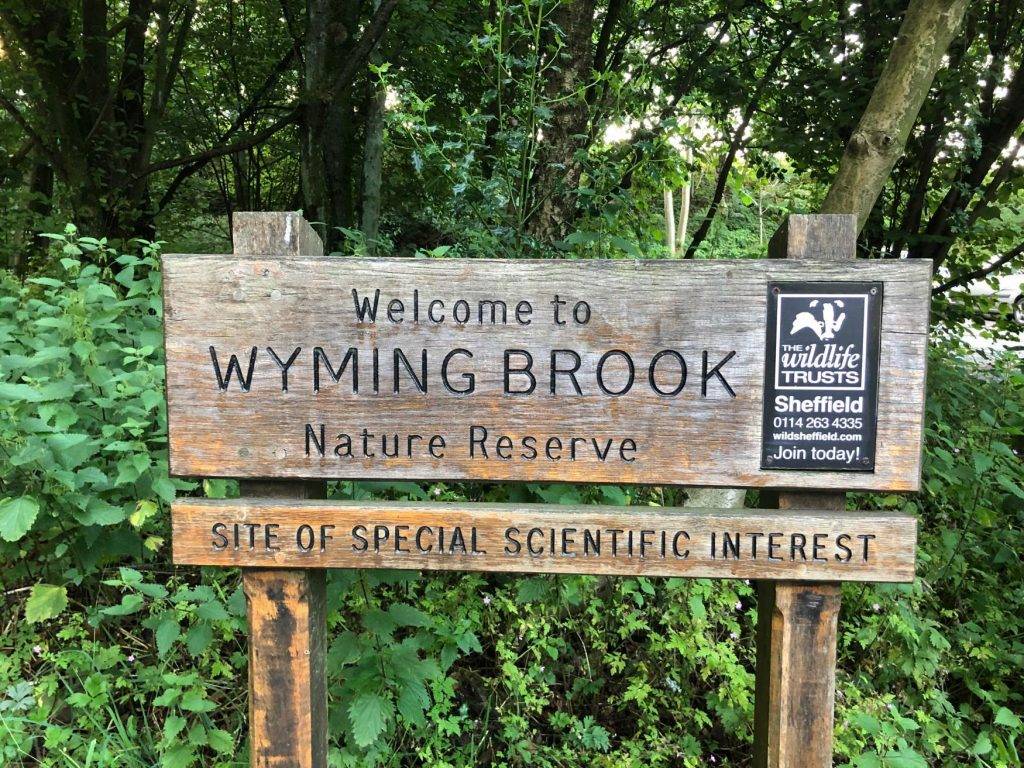 Wyming Brook, in the Yorkshire Peak District, on the edge of the Peak District, is an absolute gem. This Site of Special Scientific Interest (SSSI) is a wooded ravine with a crystal-clear brook tumbling through it, over mossy stones and part-submerged tree roots, criss-crossed by a series of a picturesque wooden footbridges. It's a perfect spot for photographers, wildlife enthusiasts, hikers, and those who just want to escape the hustle and bustle of everyday life.
You can read all about Wyming Brook on our website and we hope it inspires you to visit!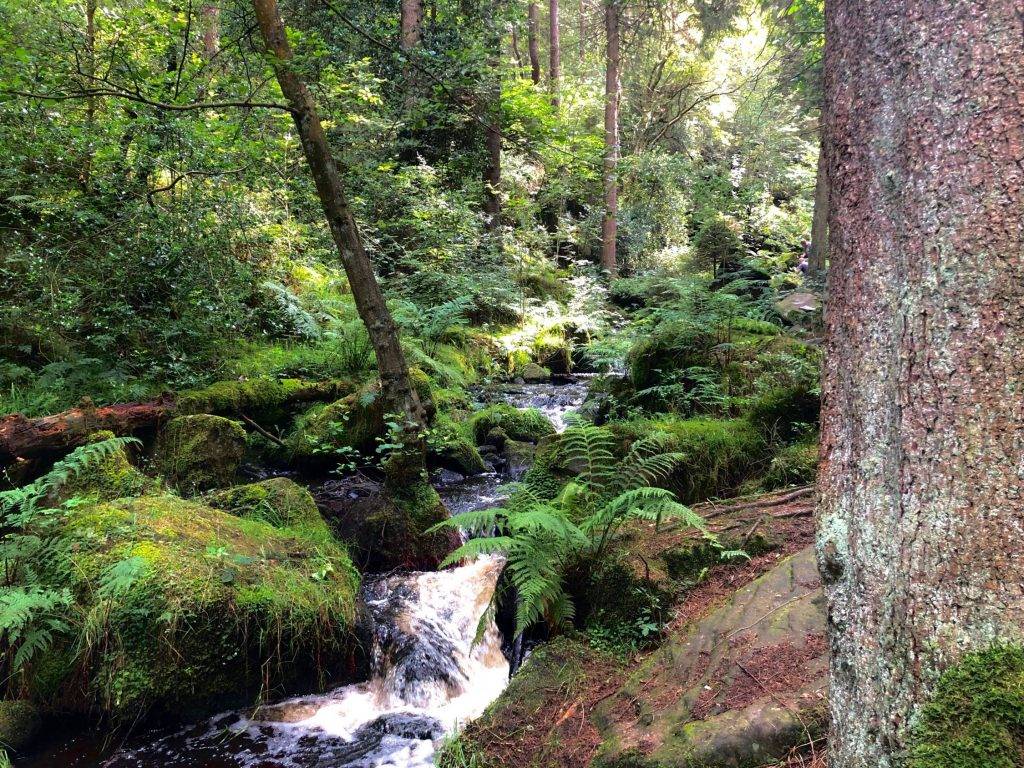 ---
Property of the Month …. Hall Farm Holidays
Our website features a huge range of Peak District accommodation, with a great choice of places to stay throughout the National Park and surrounding area. There's everything on there from cosy glamping pods and holiday cottages, to friendly B&Bs and large group accommodation. We add to our selection every single week, so you're sure to find something to suit you and your family (including your dog!).
In every Newsletter we highlight a property to tell you all about. This month it's Hall Farm Holidays in the peaceful little hamlet of Hollington near Ashbourne.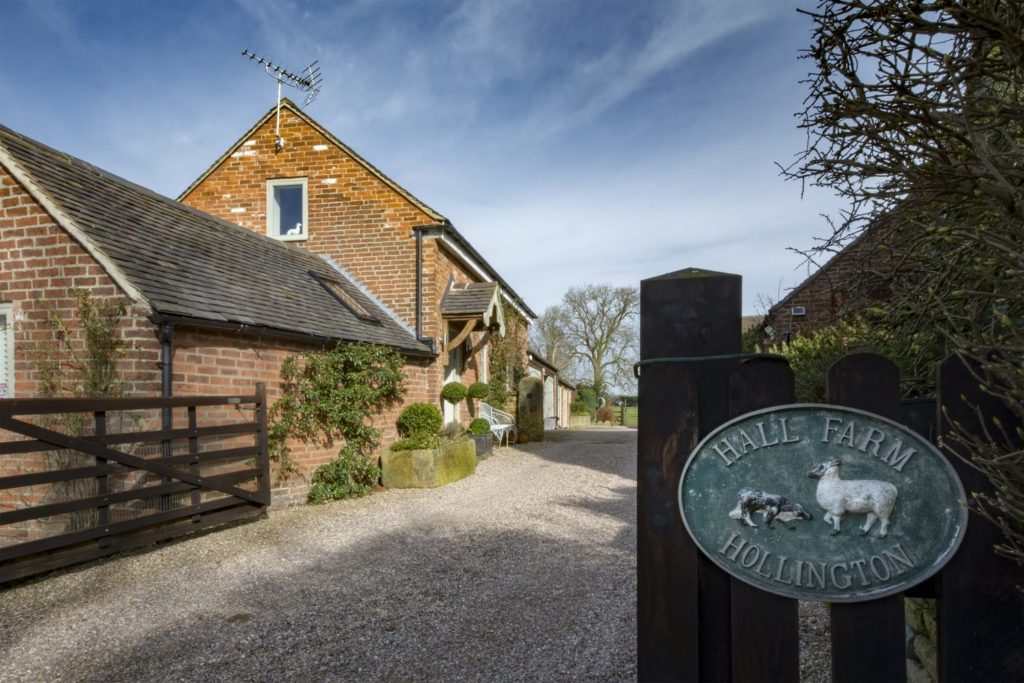 Hall Farm Holidays is a haven of rural peace and quiet. Surrounded by gently rolling hills, it's the perfect place for a Peak District escape, to soak up the fresh countryside air and forget about the stresses of everyday life for a while. The only noise comes from their free-range chickens and friendly gang of pet sheep!
Hall Farm Holidays have three luxury barn conversions, all lovingly renovated from original stone barns and beautifully appointed, with bright, airy rooms and fresh décor. The charm and character of the old buildings has been kept, yet you'll find all the modern comforts you could possibly wish for. One cottage, The Mews, even has a private decked patio with a hot tub overlooking the green fields beyond – just perfect for a romantic getaway, or for relaxing after a day exploring the countryside.
---
Peak District Autumn Events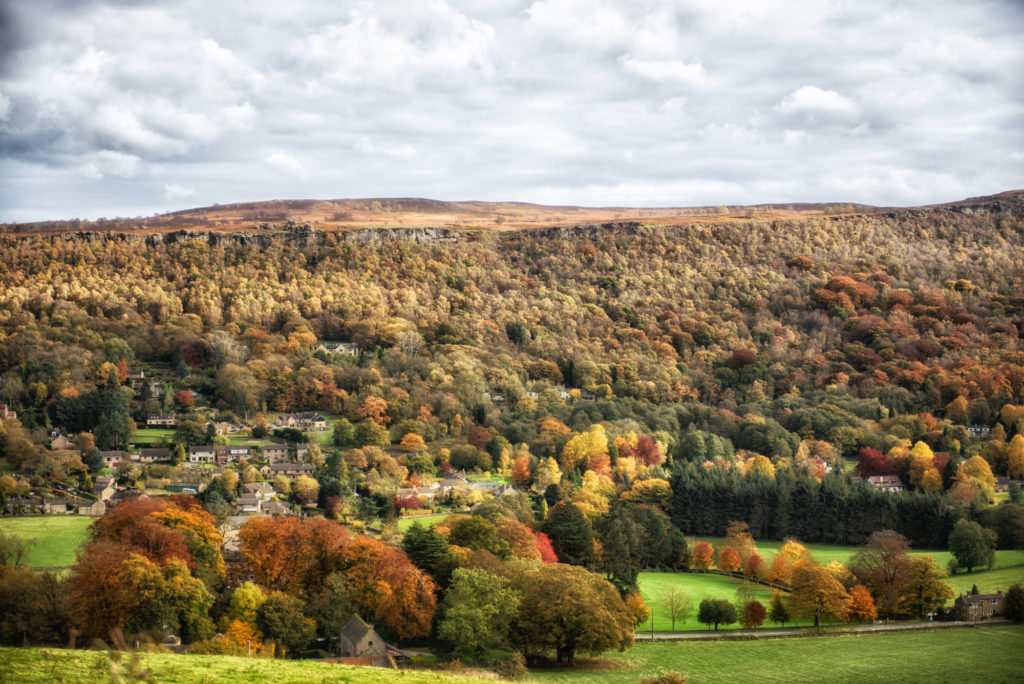 Autumn is a brilliant time to be out and about in the Peak District. OK, some of the days aren't the warmest or driest, in which case you might need to check out our Top 5 Rainy Day Activities for some all-weather inspiration. But there are plenty of wonderful events of all kinds throughout the region to keep you busy over the weeks and months ahead.
While we can't possibly feature every event, here's our pick of the brightest and best things to do in and around the Peak District for October and November. Please check the websites and/or Facebook pages of the individual events/venues for full details.
Wrap up warm and enjoy!
When?
What?
Where?
5 Oct
Pumpkins & Presents
Makers Market
Lower Farm, Sheldon
5 Oct
Thornbridge Oktoberfest
Thornbridge Brewery
6 Oct
Introduction to
Mountain Biking Event
Alpkit, Hathersage
12 Oct
The Big Draw
Crich Tramway Museum
15 Oct
Archaeology of
Underground Mines
Peak District Mining Museum
19 Oct
Pop-Up Doggy Cakery
Medway Centre, Bakewell
20 Oct
Arkwright Artisan Market
Cromford Mills
25-27 Oct
The Village Screen
Halloween Cinema
Peak Cavern, Castleton
26-27 Oct
Tissington Craft Fair
Village Hall, Tissington
26-31 Oct
October Ghost Tours
Bolsover Castle
30 Oct
Behind the Scenes
Tour and Tasting
Chatsworth Estate Farm Shop
30 Oct
Family Fungi Walk
Wyming Brook
31 Oct
Ghost Tours
Bolsover Castle
2 Nov
Bonfire and Fireworks
Chatsworth House
2 Nov
Firework and Light Show
Rudyard Lake
3 Nov
Woodlands & Waterfalls
Photography Walk
Padley Gorge
(Let's Go Peak District)
13-17 Nov
Winter Artisan Market
Haddon Hall
15 Nov–3 Dec
Christmas Market
Chatsworth House
15 Nov–3 Dec
Christmas Market
Bakewell
16 Nov
Christmas Lights
Switch On
Castleton
23-24 Nov
Christmas Market
Bakewell
---
Bye for Now!
… But keep a look out for your newsletter again soon, when we'll keep you posted with all the latest happenings in the Peak District and with the team at Let's Go Peak District.
In the meantime, do keep looking at our website and Facebook page for daily news, views, events and inspiration from all around the Peak District. Let's Go!