Summer 2020 Let's Go Peak District News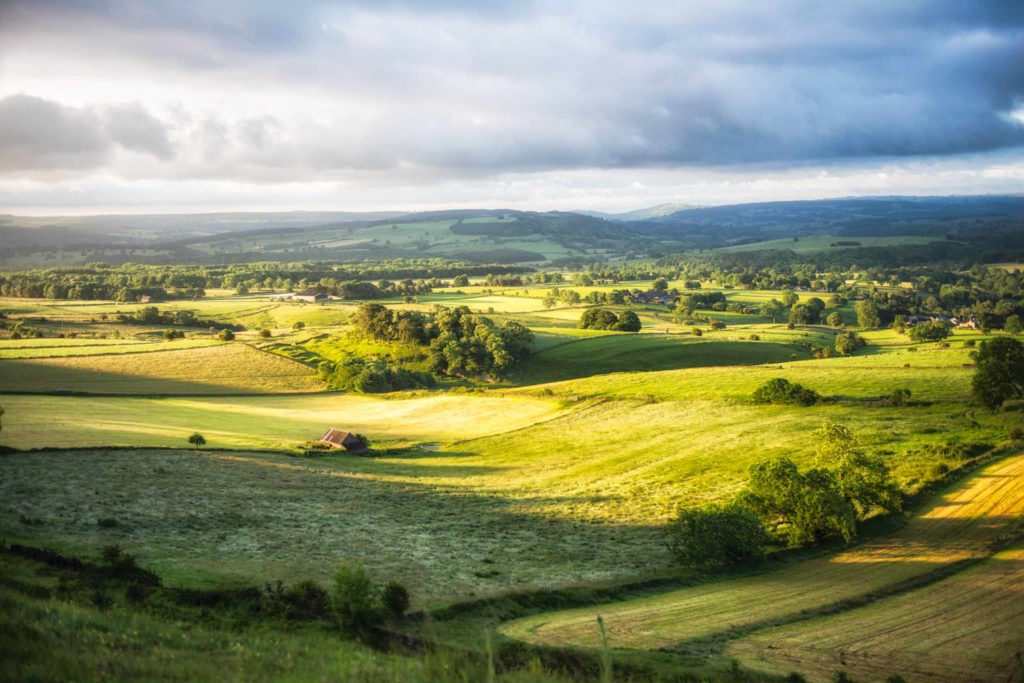 Phew, Summer 2020 has arrived – and that's a pretty big cause for celebration!
When we published our last Newsletter at the beginning of March, complete with an exciting list of Peak District events over the weeks ahead and delight at Spring's arrival, we had nooooo idea what on earth was just around the corner. The fact that we're all still here now in July, welcoming visitors back to the Peak District, with the holiday accommodation and campsites open, the pubs and restaurants and shops busy again, is nothing short of miraculous.
It's been a very tough time for everyone over the past few months, with huge challenges to deal with. But rather than dwell on the sadness and difficulties of the past, we're optimistically looking forward to the long, warm summer ahead.
We can't wait to see you all back in the Peak District again! We very much hope that you'll return soon to support the local villages and towns, and to have 'staycations' in this fabulous countryside. We promise you that the hills and dales of the Peak District are just as beautiful as they ever were!
---
We've Been Busy!
Our Wonderful Website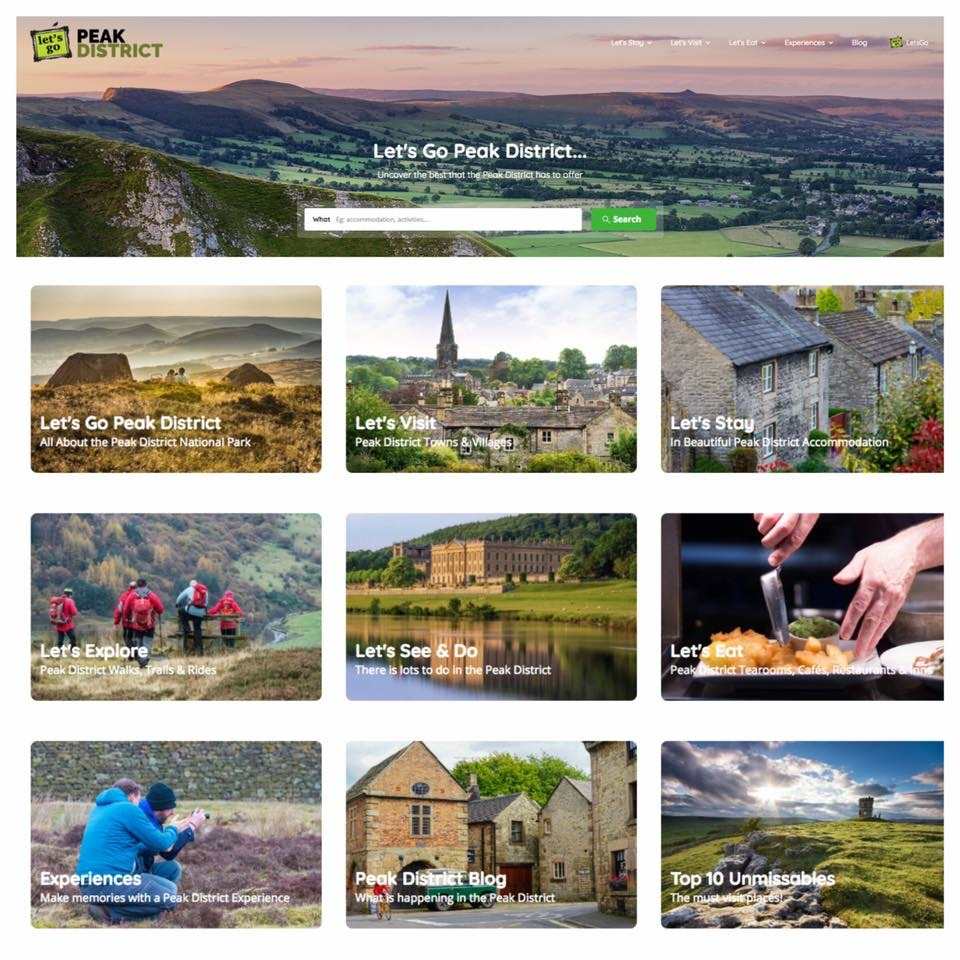 At Let's Go Peak District we haven't been resting on our laurels during lockdown. We've been making our big, beautiful website even bigger and more beautiful. It receives hundreds of thousands of hits every month and contains:
– Details of the very best accommodation in the Peak District;
– The finest places to eat, drink, visit and shop;
– Free-to-download Peak District walks, cycling trails and running routes;
– Information about towns and villages, visitor attractions and wild places;
– News of the most exciting local events, adventures and experiences;
– Guest blogs from inspirational people of the Peak District;
– Videos about fascinating Peak District locations; and much, much more.
If you run a Peak District business and would like to join us, please do get in touch.
These Boots Are Made For Walking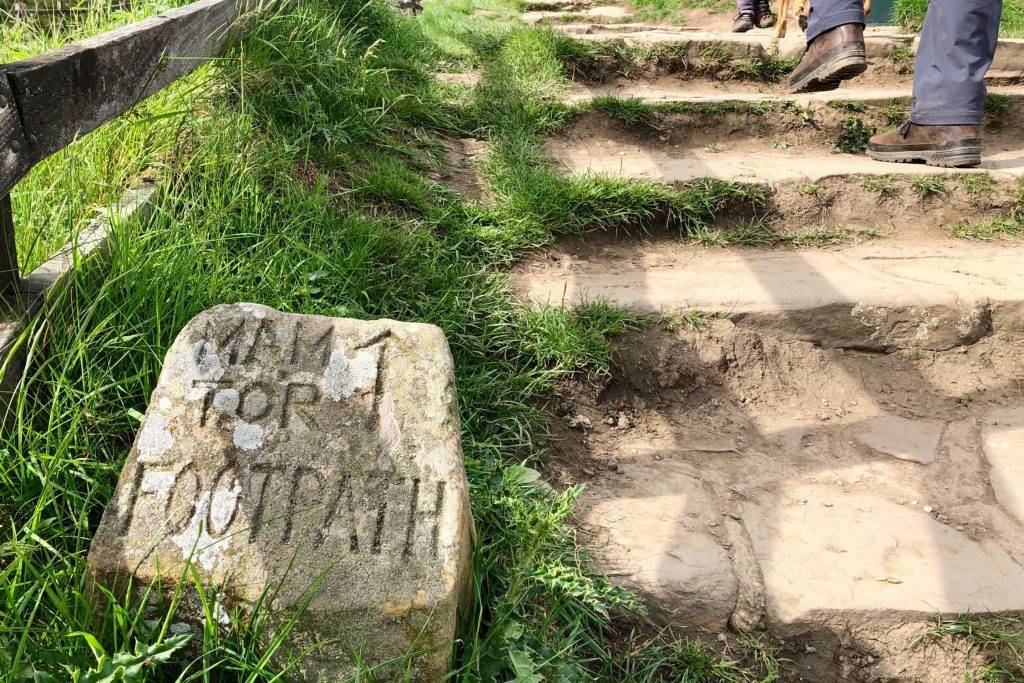 We know that our Peak District Walks are always hugely popular with locals and visitors alike, so we've all used our 'local exercise' rations wisely during lockdown to plan and produce loads more routes for you.
We publish a new walking or cycling route every Saturday at 10am on our Facebook page, hopefully to give you inspiration about where to visit over the weekend. Keep an eye out for them and brush off your walking boots in readiness!
Peak District Information and Inspiration
During lockdown we've published lots of fascinating articles about the Peak District – just in case you needed some inspiration whilst you weren't able to visit.
We featured lots of Virtual Visits to Peak District villages and towns, including Monyash, Cromford, Alstonefield and Eyam, as well as articles about The Intriguing Millstones of the Peak District, the Drowned Villages Under Ladybower Reservoirs, and the Kinder Mass Trespass.
We also published a video all about the beautiful village of Hathersage, and loads of 'Virtual Walk' videos to take you through the beautiful Peak District countryside without leaving your sofa.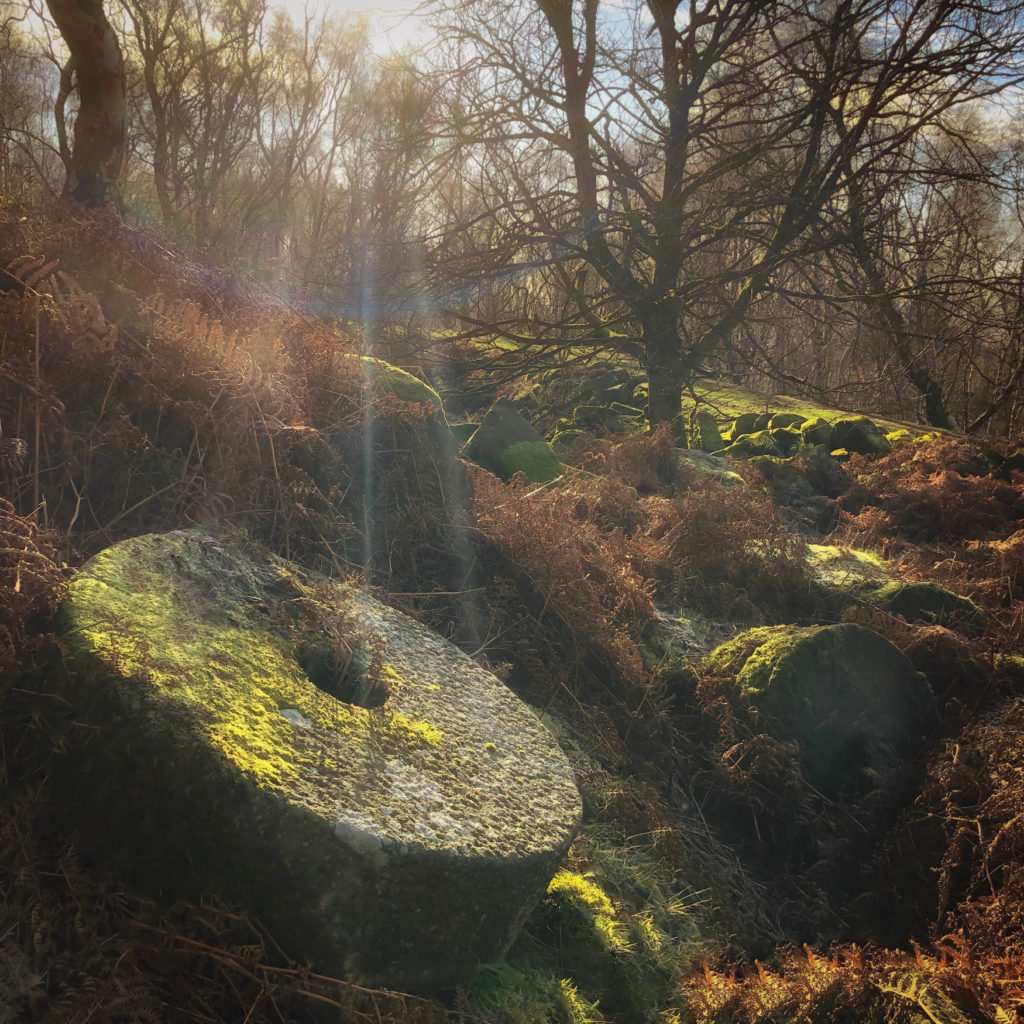 ---
(Un) Well Dressing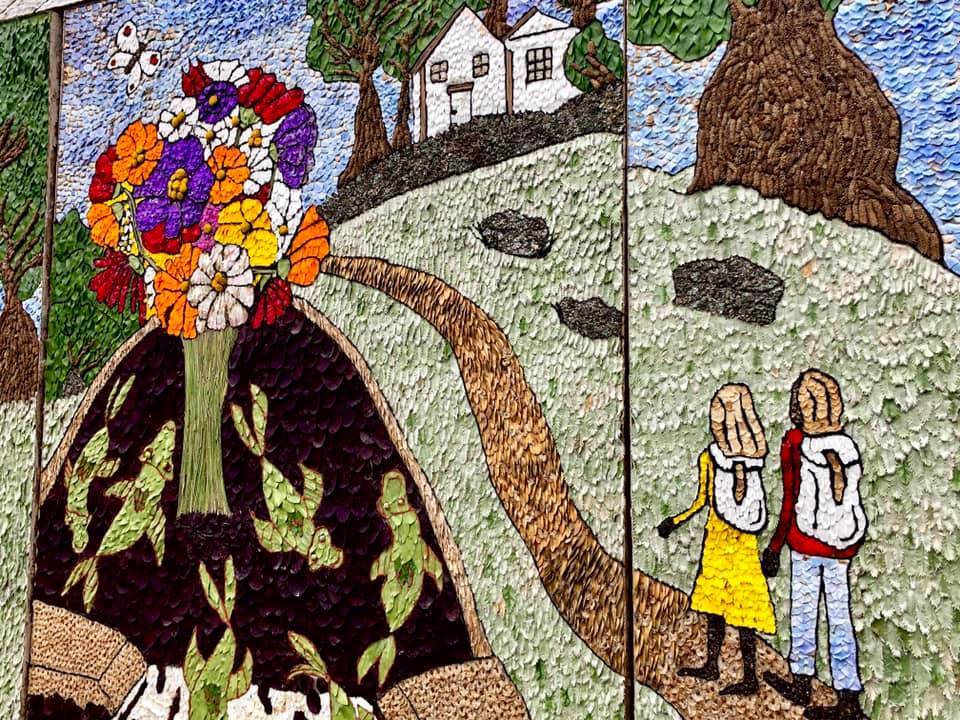 Early summer is normally the time that the Peak District villages and surrounding towns get ready with their petals, leaves and seeds to create the stunning Well Dressings that brighten up the lanes.
Sadly, for the first time in many, many generations, this year most villages will not be creating any. It's very difficult to create Well Dressings in a socially distant way, and also many rural communities are trying to avoid the congregation of big groups that would normally happen around the displays.
We know it's nowhere near as good as seeing the real thing for yourselves, but you can watch a Well Dressing being created from start to finish in our video, filmed last year in Hathersage, and you can also read more about the tradition in our article.
---
Spotlight on … Lud's Church
Our website contains loads of information about Peak District towns and villages, visitor attractions and places of interest. In every Newsletter we feature a place that you might like to learn more about, but do look on the website for information about more of your own favourite spots.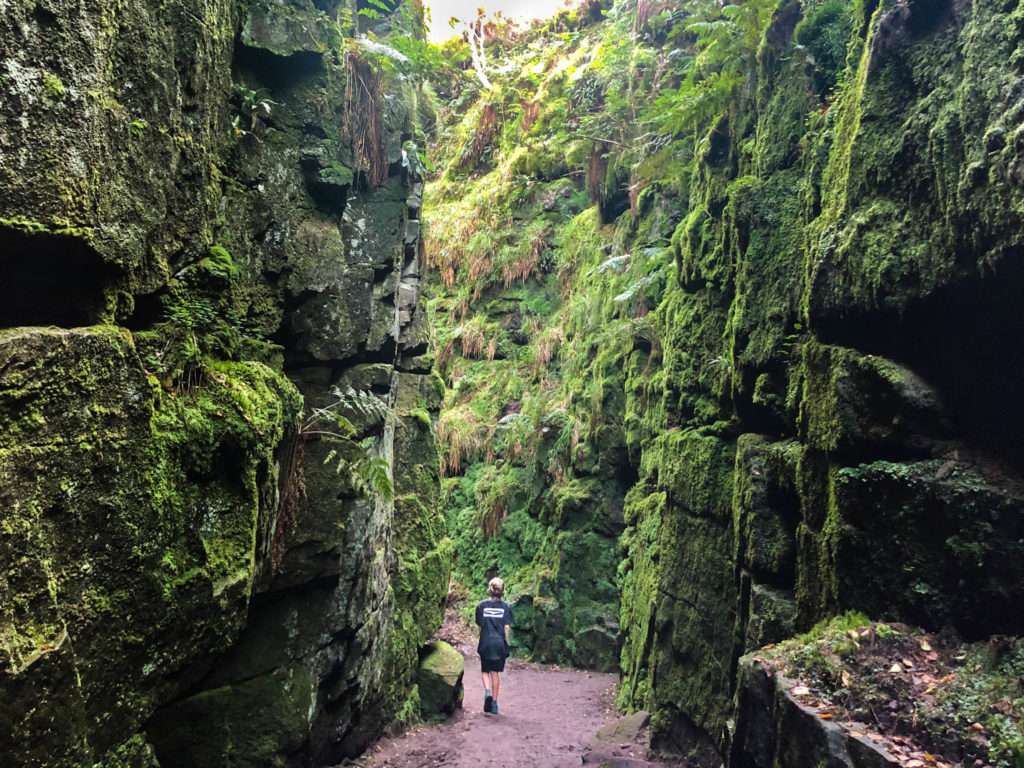 Lud's Church is a truly mysterious place, a deep, dark chasm hidden within the depths of Back Forest in the Staffordshire Peak District. Those walking among the trees are often only alerted to the presence of the gorge by a blast of cold air emerging through a gap in the rocks, even on the very hottest day.
Lud's Church was created by a massive landslip in the gritstone that characterises this part of the Peak District, most probably as a large mass of rock slipped slightly downhill into the Dane Valley along a fault line in the stone, resulting in an open ravine. It's possible for explorers to venture inside and walk the length of the chasm. At over 100 metres long, 18 metres deep, and in places only a couple of metres wide, it towers above those within, dwarfing them with its steep, green sides.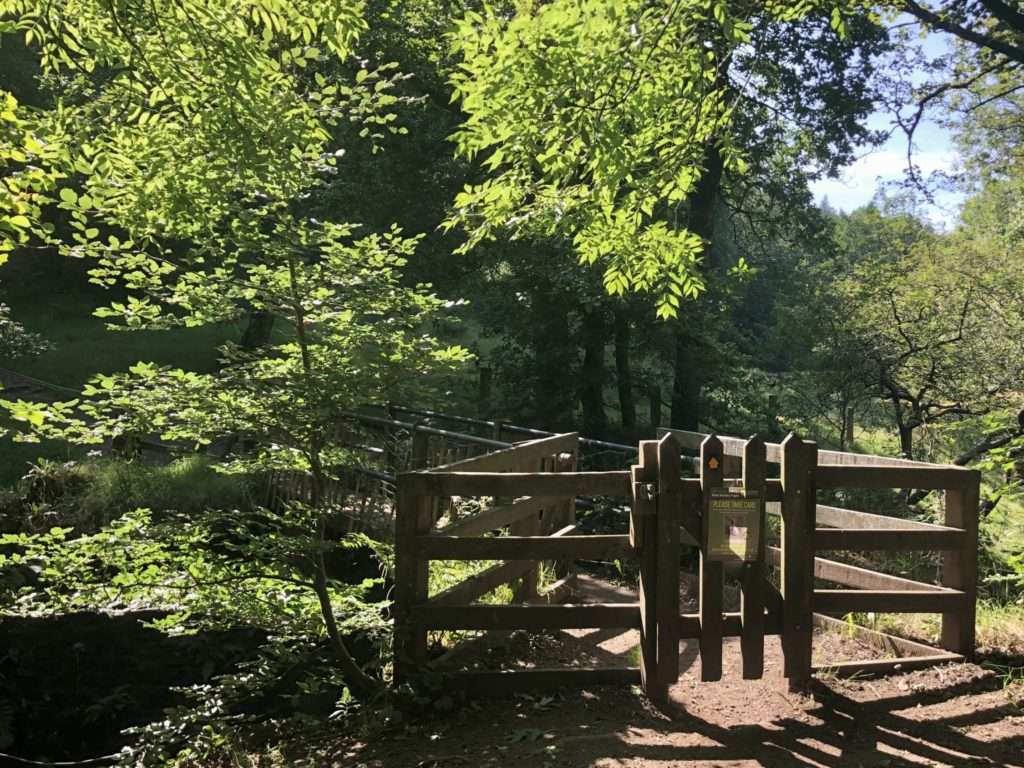 ---
Featured Property … Pond View Cottage, Hathersage
Our website features a huge range of Peak District accommodation, with a great choice of places to stay throughout the National Park and surrounding area. You'll find everything on there from cosy glamping pods and holiday cottages, to friendly B&Bs, luxurious hotels and large group accommodation. We add to our selection every single week, so you're sure to find something to suit you and your family (including your dog!).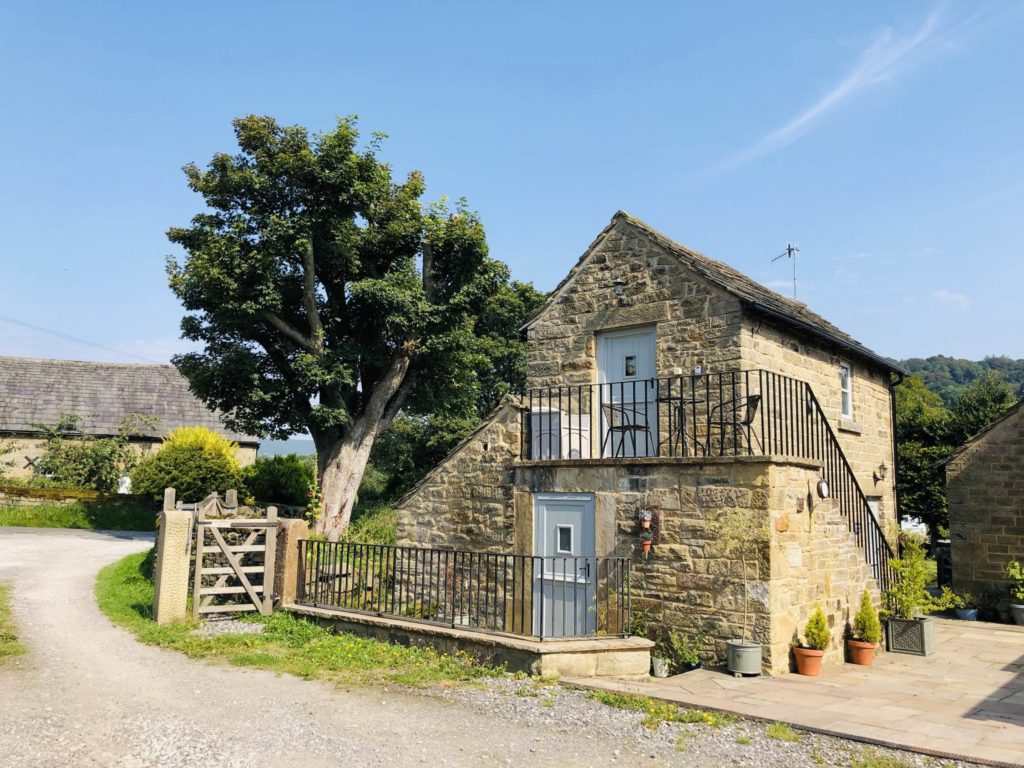 In every Newsletter we highlight a property to tell you a little more about, and this time we're delighted to share Pond View Cottage, set in the picturesque hamlet of Leadmill in Hathersage. It's a beautiful, airy barn conversion, sleeping 2-4 people, surrounded by breath-taking countryside. With walks right from the door and a delightful patio area overlooking a millpond, we think you'll never want to leave!
---
Haddon Hall Summer Artisan Market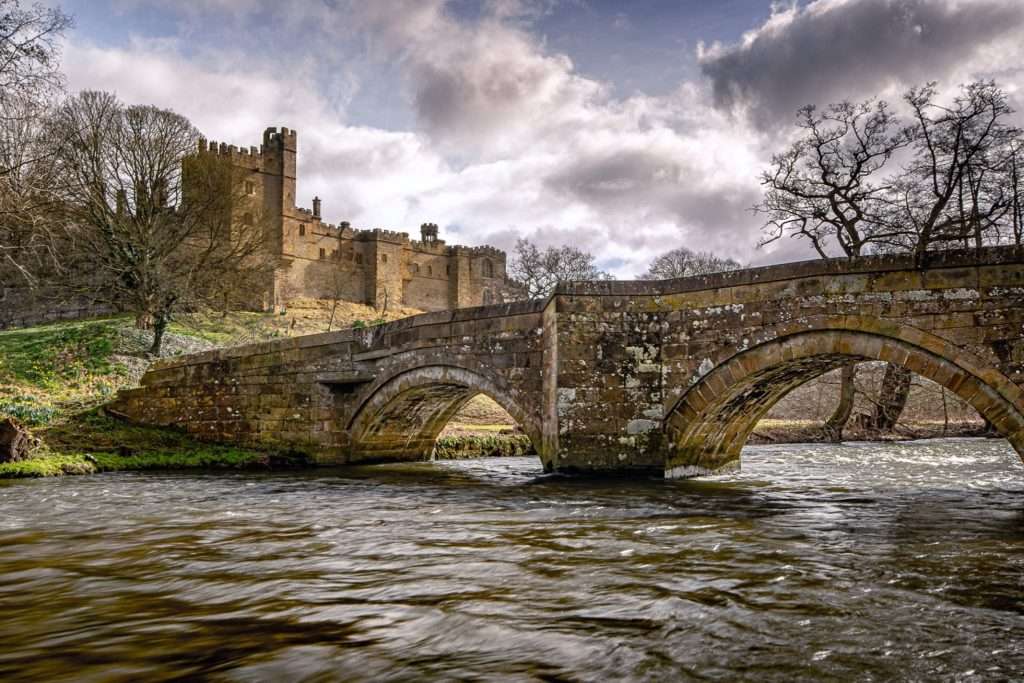 Sadly there are very few events happening in the Peak District this summer, for obvious reasons, but one event that is taking place and really shouldn't be missed is the Summer Artisan Market at Haddon Hall on 24-26 July, 10am – 5pm each day (last entrance at 4pm).
The Market brings all the fun and delight of a traditional country summer fete to Haddon Hall, a stunning country house just outside Bakewell. With a hand-picked selection of artisans displaying their wonderful crafts and creations, you're sure to find something to tempt you.
Held in socially distanced stalls in the organic parkland, you can buy a ticket at the entrance or online in advance. Tickets are £5.50 for adults, with children 0-15 years old free. Car Parking £3.50. All payments will be contactless.

---
Bye for Now!
… But keep a look out for the next Newsletter again soon, when we'll keep you posted with all the latest happenings in the Peak District and with the team.
In the meantime, do keep looking at our website and Facebook page for daily news, views, events and inspiration from all around the Peak District!