Doubletree Sheffield
The COVID-19 lockdown has affected all of us in countless different ways. For many, it has resulted in far more free time on our hands than ever before. In this article, the team at the DoubleTree by Hilton Sheffield Park Hotel 'DoubleTree Sheffield' tell us how they've been passing their days during lockdown, and what an unexpectedly sweet time some of them have had…!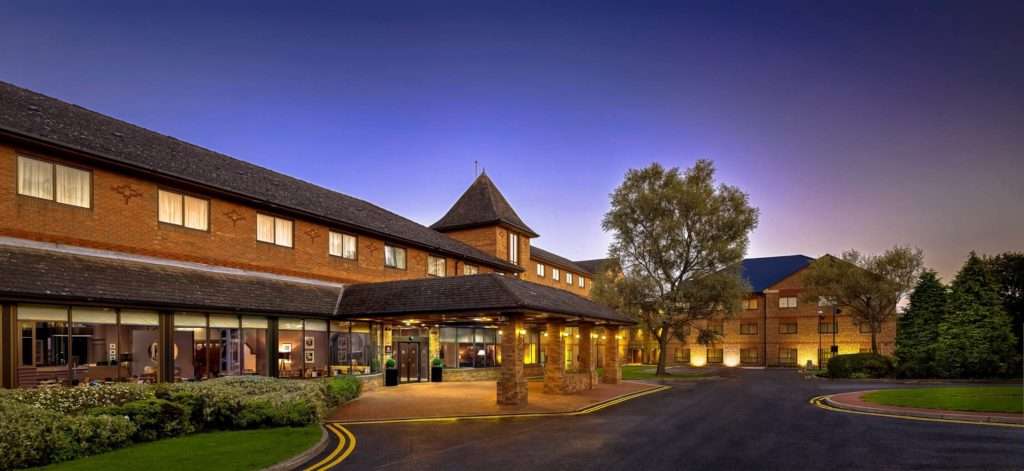 Baking, Biking and Gardening at DoubleTree by Hilton Sheffield Park Hotel
"The Covid-19 pandemic and lockdown measures have impacted our lives in so many ways, putting a stop to life as we knew it, resulting in many of us being left with an abundance of free time on our hands. Whilst we would usually spend our social time visiting friends and family, or relaxing in pubs and restaurants, the restrictions have forbidden such things, meaning we've been required to find new ways of keeping ourselves entertained.
The team at DoubleTree Sheffield Park Hotel have been filling their free time with trying out some new hobbies.
---
The Most Famous Cookies in the Galaxy!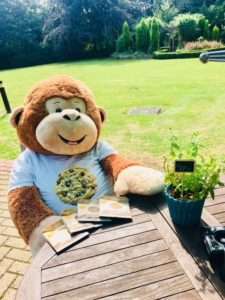 A couple of weeks ago, DoubleTree by Hilton revealed a huge secret… They finally divulged their famous Cookie recipe for us all to try at home!
The sales team from the hotel – including Cookie, the hotel's monkey mascot – have been doing just that, and are enjoying sending each other photos of their creations.
The DoubleTree by Hilton Cookie is incredibly popular with people across the globe, with more than 30 million of them consumed each year!
Copycat recipes have been produced for years, but they just didn't compare to the original, so the publishing of the recipe has made cookie lovers everywhere extremely happy!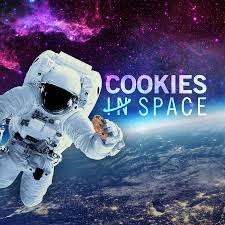 Did you know the DoubleTree Chocolate Chip Cookie even became the first food to be baked in orbit during experiments aboard the International Space Station?!
Megan Coakley, Sales Manager of the hotel, has been particularly enjoying baking the famous cookies, and hopes to have perfected them by the end of lockdown.
Now we can share the famous cookie recipe with you as well, for you to try it out at home – just click HERE and enjoy!

---
Beautiful Biking
Meanwhile, on a much healthier note, Tom Smith, DoubleTree Sheffield Hotel Manager, has been enjoying bike rides as part of his daily exercise, and has discovered some great new routes in and around the local area.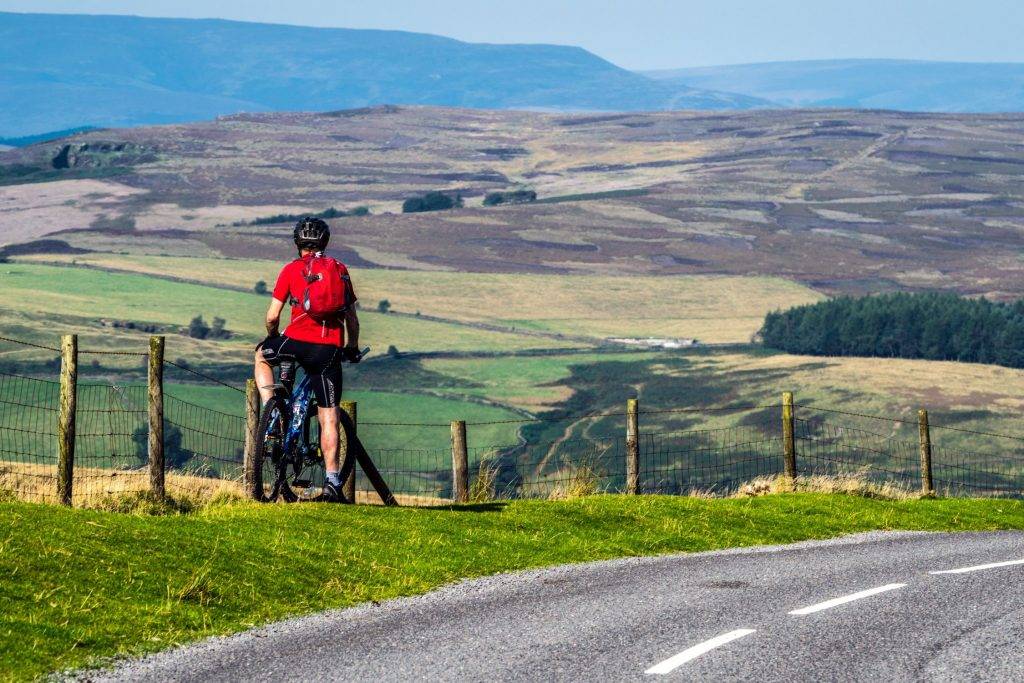 The DoubleTree by Hilton Sheffield Park is located in close proximity to the Peak District National Park, and has recently fitted some secure bike storage at the hotel, making it a great location for those looking for a place to stay as part of a cycling staycation.
Tom is greatly enjoying his new hobby and can't wait to being able to explore the wonders of the Peak District once lockdown measures have been lifted. He looks forward to sharing his favourite biking routes with guests!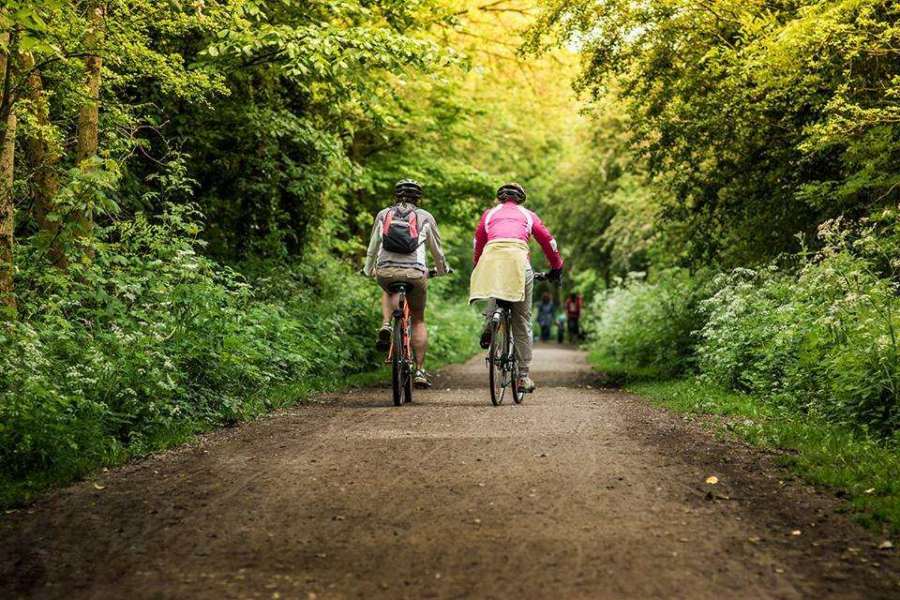 ---
Glorious Gardening
Although the DoubleTree by Hilton Sheffield Park is temporarily closed, a small team remain on site to ensure that everything at the hotel is perfect for when it reopens in the not too distant future.
Alan, the Maintenance Manager, is enjoying tending the garden at the hotel, painting the patio furniture and carrying out various back of house jobs. Once the hotel reopens, as a way to adhere to social distancing measures, the gardens and outdoor space will be utilised by guests to enjoy food and drinks, so Alan is working hard to make sure the space is even more beautiful than it was before.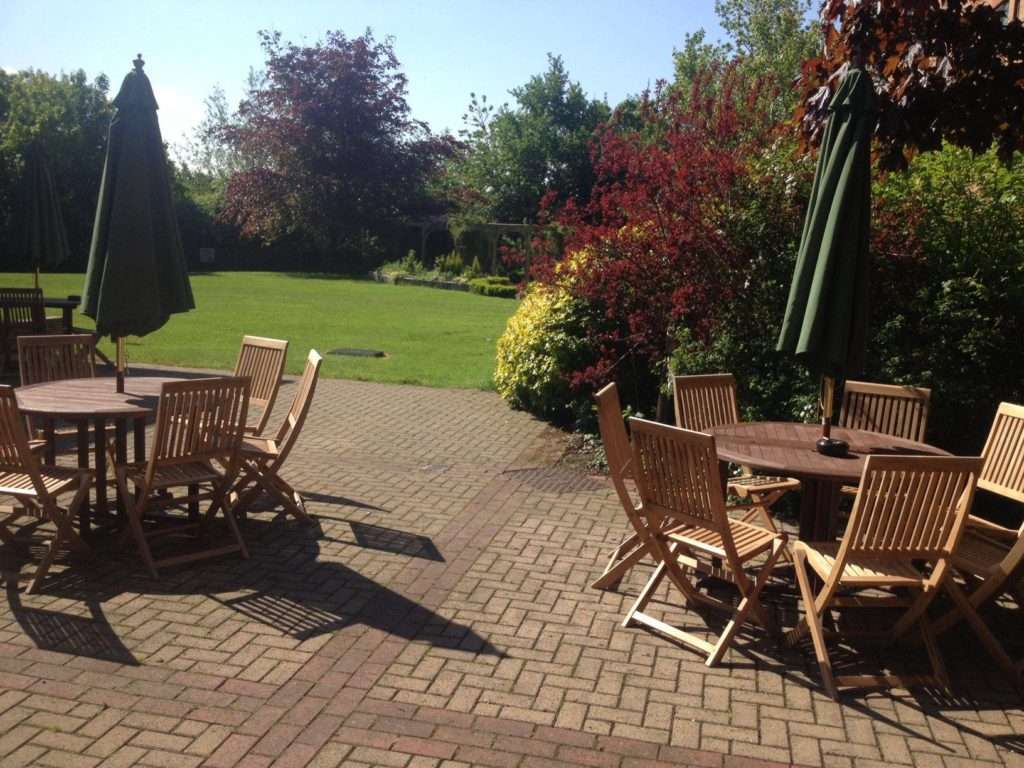 ---
We can't wait to see you again!
Even though the team at DoubleTree by Hilton Sheffield Park Hotel are enjoying trying out some new hobbies, they can't wait to reopen their doors and welcome their loyal customers back to the hotel.
If you're looking to book a room or an event at the hotel, the sales team would love to hear from you, get in touch on 0114 282 9988 or e-mail sales@doubletreesheffield.com."
---
The DoubleTree By Hilton Sheffield Park Hotel is perfectly located in a quiet, leafy suburb between the vibrant city of Sheffield and the historic market town of Chesterfield, yet it's only 5 miles out of the Peak District National Park. You'll find everything you need here for your comfort and convenience, whether you're enjoying a city break, a stay in the countryside or a business trip. The modern facilities include an on-site health club with swimming pool and a Marco Pierre White Steakhouse Bar & Grill.

Click HERE for more information about the DoubleTree By Hilton Sheffield Park Hotel.