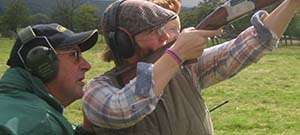 Ever fancied a go at clay shooting, or need a little out of season practice? Whether you're a complete novice or need some professional coaching, Andrew and John at Broadhay Simulated Game Shooting have a variety of packages to suit you and your friends.
Broadhay Simulated Game Shooting matches a day at a live quarry shoot as closely as possible, but shooting clay rather than live game. Based on a farm in Hathersage, in the picturesque Hope Valley, Broadhay Simulated Game Shooting is the perfect setting for a relaxed, yet exhilarating day out!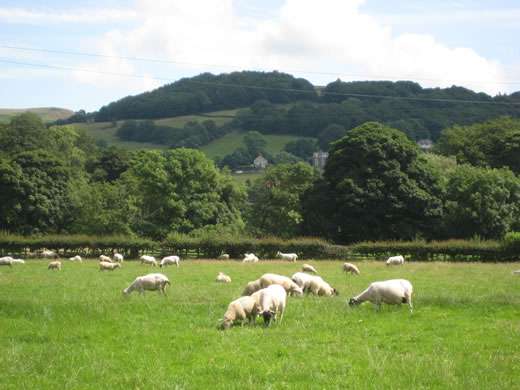 ---
What is Simulated Game Shooting?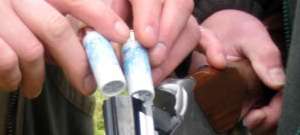 Broadhay Simulated Game Shooting offers a traditional clay shooting experience with a twist of exhilaration, anticipation and excitement.
Enjoy the stunning views from a working farm in the heart of the Peak District, while targets simulate driven high pheasants, fast partridges and even flighting duck. The displays keep your concentration on edge, whether you are an experienced game shooter or novice gun.
The main aim at Broadhay Simulated Game Shooting is to provide a socialising opportunity within a relaxed friendly environment, where shooting skills can be developed through expert tuition against the stunning countryside backdrop.
Sessions can be tailored to suit each person or party, from children to experienced shooters, from hen parties to corporate events. There's a wide range of packages for everyone.
---
Lessons with Fully Qualified Coaches
With BASC accreditation and over 20 years experience, private coaching is available with fully qualified tutors.
Broadhay Simulated Game Shooting offer a range of lessons to suit individual needs, from taster sessions to one-to-ones and small groups.
---
Children's Parties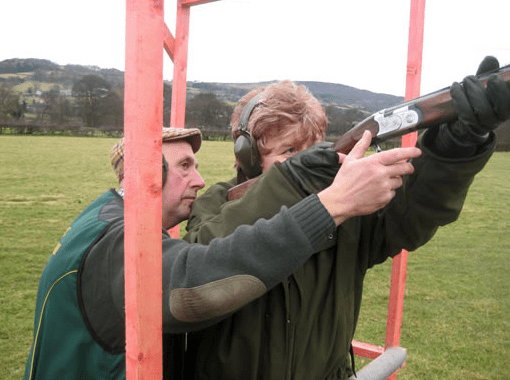 If your children are outgrowing the traditional bouncy castle or soft play parties, then a day at Broadhay Simulated Game Shooting could be right up their street! Offering a day of fun and excitement, whilst out in the fresh air, enjoying the beautiful countryside around them!
While the experienced staff at Broadhay Simulated Game Shooting keep the children safe and entertained, the parents get to relax outside with a drink overlooking the breathtaking Hope Valley.
Suitable for children aged 10 and over, and for groups of up to 10 children, Broadhay Simulated Game Shooting offer 1¼ hours of tuition and fun, and of course those all-important medals at the end! The day can also be extended by including lunch or tea afterwards.
---
Hen/Stag Parties and Corporate Events
With a half day shooting party in stunning countryside, Broadhay Simulated Game Shooting can offer a party/bonding day with a difference!
Don't worry if you've never held a gun before, Broadhay Simulated Game Shooting can plan the day and tailor it to meet your needs. Lighter guns can even be provided for the ladies! After some one-to-one tutoring at the start of the day by qualified instructors, you'll soon be shooting like a pro and ready to enjoy your day and compete against your mates/colleagues. Who will win those all-important certificates?
All you need to do is bring yourself (and fancy dress if you fancy it) and Broadhay Simulated Game Shooting will give you a day to remember!
Once your session is complete, you are free to enjoy a relaxing day in the surrounding Hope Valley, or hit the hard stuff in one of the bars or restaurants in Hathersage, nearby Castleton or Buxton, just to name a few.
---
Something for the Ladies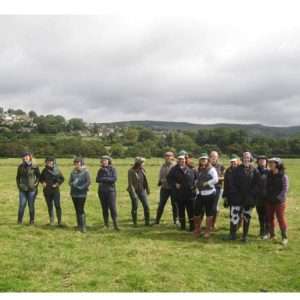 Ladies, if you've never shot before, then Broadhay Simulated Game Shooting offer fantastic taster sessions to get you started. They also offer Ladies Only sessions for those who have some experience and are wanting to practice and have fun in a private group. Varying levels of experience is not a problem.
Ladies' Days are bespoke, tailored to the needs/number of attendees. You'll be guaranteed to have fun, make friends, develop your skills, and all whilst enjoying the gorgeous surrounding countryside!
---
Syndicate Days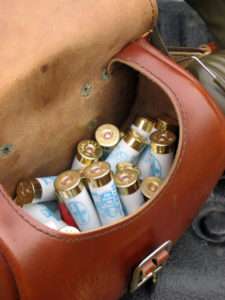 Broadhay Simulated Game Shooting guarantees you an exhilarating day out for varying abilities, keeping you on edge and in suspense, with clay target pheasants, partridges and duck to shoot.
Set on a private farm with diverse terrain, in the heart of the Peak District, you will be able to practice in all seasons, in the open countryside of the Hope Valley.
With four drives, the day starts with breakfast rolls and tea/coffee, followed by snacks for elevenses, and a light lunch later in the day.
Hathersage is a beautiful village with a number of pubs, restaurants and shops. Close by are the equally popular villages of Eyam, Castleton and Bakewell, plus the country estates of Chatsworth House and Haddon Hall, not to mention miles and miles of breathtaking, open countryside.
---
Contact Broadhay Simulated Game Shooting
For more information or to make a booking, get in touch with Broadhay Simulated Game Shooting here!