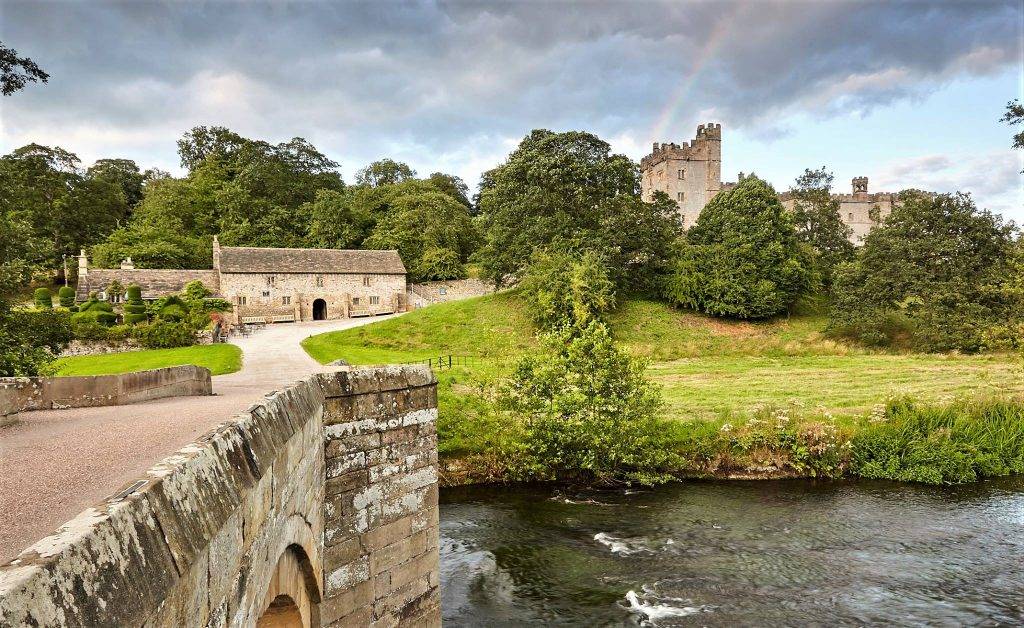 Haddon Hall in Derbyshire
Haddon is acclaimed as one of the most beautiful medieval manor houses in the whole of England, and rightly so. It's an absolute must-see for any visitor to the Peak District.
Haddon's castellated stone walls are covered with ivy and climbing roses, and its perfect setting on a hillside overlooking the River Wye is straight out of a romantic fairytale.
It's no small wonder, then, that Haddon has featured in the works of countless artists and writers through the centuries. More recently it has also been a favourite location for film-makers, featuring in Jane Eyre, Pride and Prejudice, Elizabeth, The Princess Bride and The Other Boleyn Girl.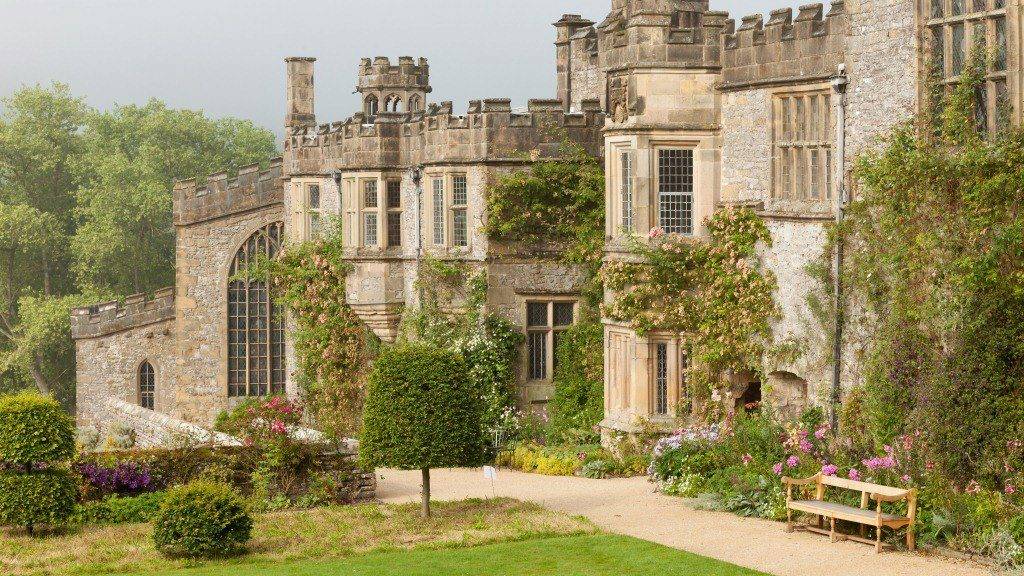 The History of Haddon Hall
Parts of Haddon date back to the 12th Century and it is remarkably well-preserved, with most of it unchanged since the days of Henry VIII.
In its own version of a Sleeping Beauty tale, Haddon Hall lay dormant for over 200 years from the early 18th Century until the 1920s, when the 9th Duke and Duchess of Rutland restored the house and gardens, and once again brought it to life.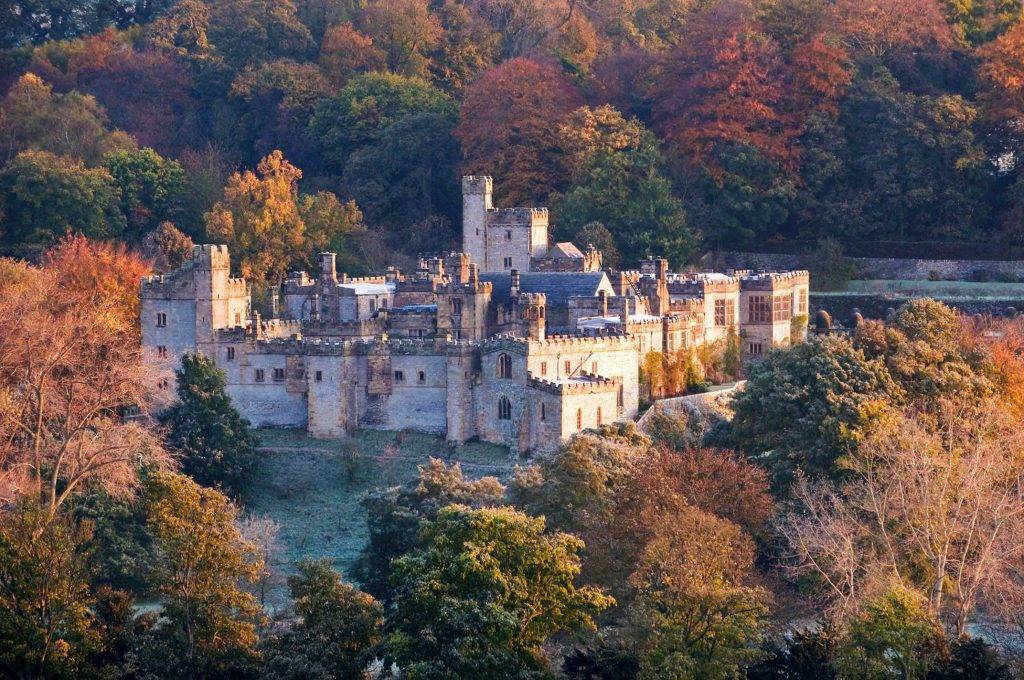 The rooms at Haddon all offer fascinating glimpses into its history, and the Banqueting Hall, Chapel and Kitchens are particularly worth exploring.
The Banqueting Hall dates from 1370 and was once the communal living space. A great deal of detail has been preserved in this historically important room, including a 15th Century French tapestry which was a gift from Henry VIII.
The Kitchens also date from the late 14th Century, and they are preserved today much as they would have been 500 years ago. There are three separate areas for butchery, baking and cooking, and visitors can still see the stone bread ovens, chopping blocks and water troughs that would have been used in Tudor times.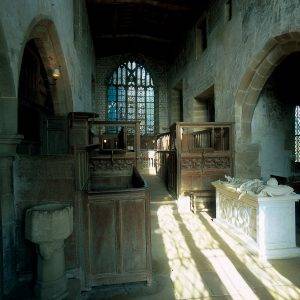 The Chapel at Haddon is dedicated to St Nicholas, and was originally the parish church for Nether Haddon. It has beautifully preserved 15th Century wall paintings. The East Window carries the date 1427, and marks the extension of the Chapel by Richard Vernon VII at that time. The nave is dominated by a moving monument to Lord Haddon, who died in 1894, aged 9. It was designed by his mother, Violet, Duchess of Rutland.
The Gardens of Haddon Hall

The Gardens of Haddon are justifiably famous and breathtakingly beautiful.
The Elizabethan terraced garden is the perfect place for a summer stroll, and provides superb views of the surrounding countryside.
The Fountain Terrace was replanted by Chelsea Award winner Arne Maynard in 2011, and fills the garden with shades of pink and purple in Spring and Summer.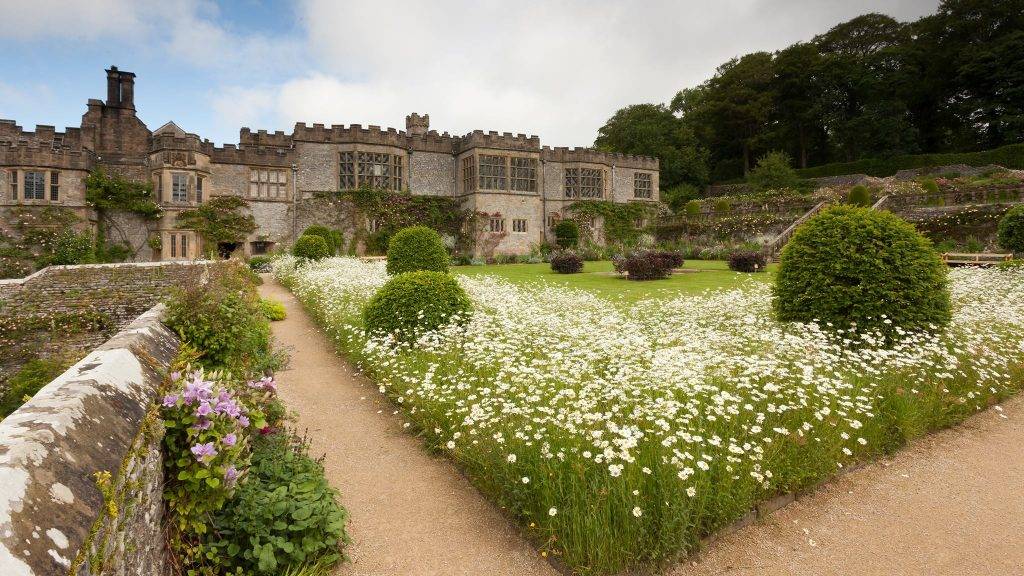 The Restaurant at Haddon Hall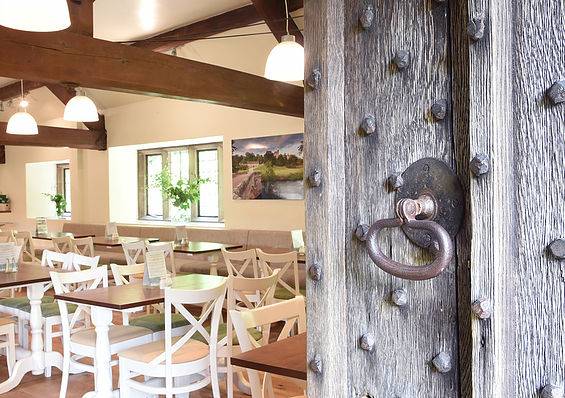 When you've worked up an appetite exploring Haddon, don't forget to visit the licensed restaurant in the 17th Century stable block adjacent to the Hall. It provides wonderful views of the estate and has an extensive menu, with a fantastic selection of speciality dishes, lunchtime specials, light bites, sandwiches and cakes, all of which are prepared using fresh, local ingredients.
The Restaurant is open to visitors to Haddon Hall and to the general public (there is no admission charge for those wishing to use the restaurant only).
Weddings at Haddon Hall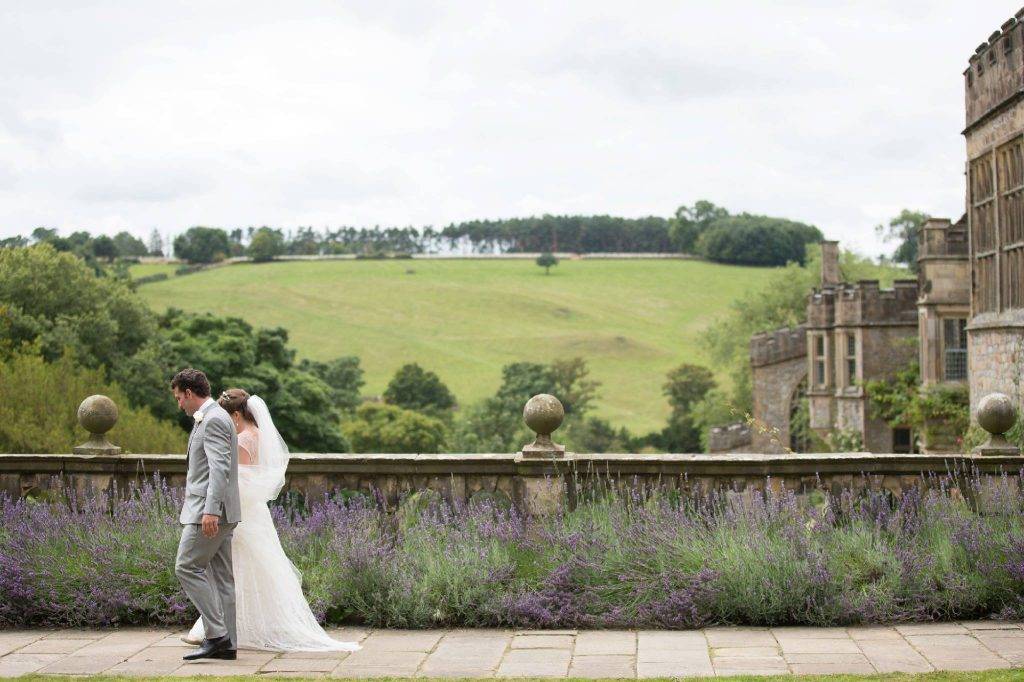 We are delighted to offer you the opportunity to hold your civil wedding ceremony at Haddon Hall. Haddon Hall has welcomed visitors for hundreds of years and its beauty and atmosphere never fails to enchant. This is a romantic venue that will leave you and your guests with cherished memories for life.
Haddon Hall is licensed to host civil ceremonies in two of its most magnificent rooms: the Elizabethan Long Gallery, reputed to be one of the most beautiful rooms in England, and the equally grand Tudor panelled Parlour. We also have permission to host civil ceremonies in our Garden Pavilion set within the walled gardens.
Visitor Information
Location
Haddon Hall is located just outside the pretty Peak District town of Bakewell.
Opening Times
Haddon Hall is open to the public 7 days a week, 10.30am-5.00pm, from April to October. It is also open for Christmas events in early December (10.30am-4.00pm). Please check opening times before visiting.
Admission Prices
| | |
| --- | --- |
| Adult (16 and over) | £18.50 |
| Concessions (60 and over) | £17.00 |
| Student (with valid ID) | £15.00 |
| Children (aged up to 15) | Free |
| Car parking | £3 per car |
Accessibility
We welcome all visitors, but due to the age and nature of Haddon Hall there are many uneven floors and steps within the site. Unfortunately access for visitors with disabilities, particularly wheelchair users, is very restricted. We suggest that if you are in any doubt, please call the Estate Office on 01629 812855 in advance for further information.
Unfortunately, we cannot allow large bags, prams, pushchairs or mobility scooters into Haddon Hall. We offer a variety of alternative baby carrying equipment, and safe bag storage at the entrance.
Dogs
We regret that dogs are not permitted, other than Guide and Support dogs.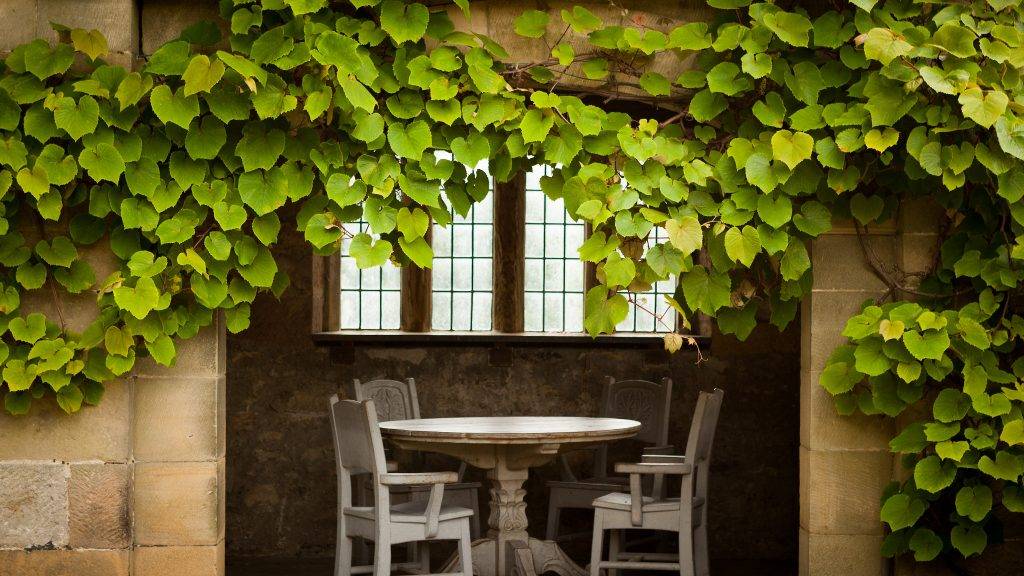 ---
Contact Haddon Hall