Based at the stunning Carsington Water on the edge of the Peak District National Park, Carsington Sports and Leisure have been providing access to a wide range of water sports and water-based activities for many years.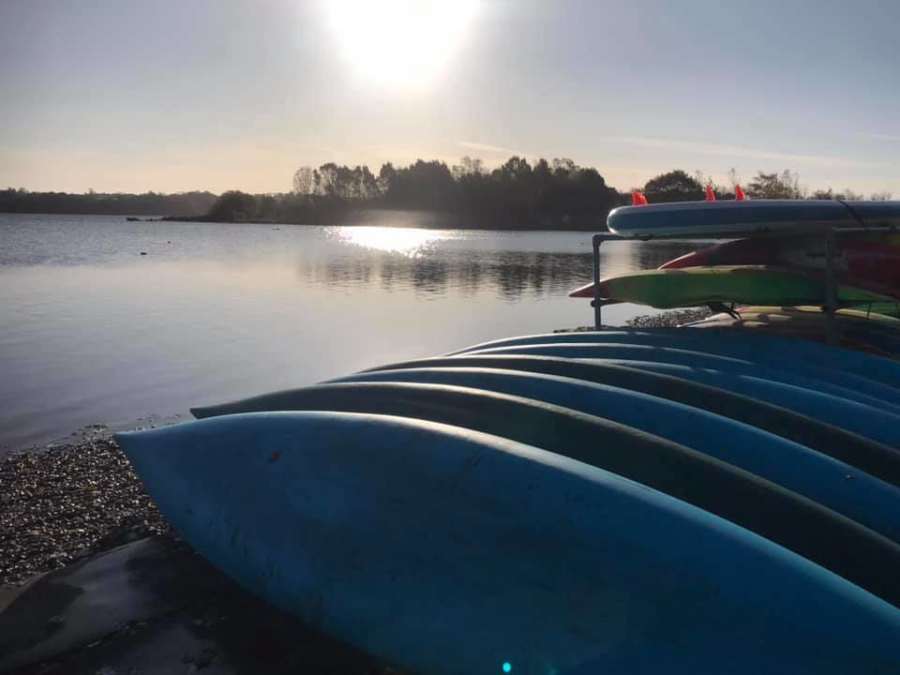 ---
About Carsington Sports and Leisure
Carsington Sports and Leisure cater for professionals and amateur enthusiasts, offering training in a variety of disciplines, using a diverse fleet of modern equipment. The centre is a Royal Yachting Association (RYA) recognised training centre, and also delivers British Canoe Union (BCU) courses. This means that all equipment reaches a high standard, and that all training at the centre is conducted by qualified instructors. Equipment is available to hire.
For those who are new to water sports, there are taster sessions and all levels of tuition, and for those who would like to experience Carsington Water without getting their feet wet at all, Carsington Sports and Leisure also offer cycle hire to enjoy this beautiful area. Carsington Water is the ninth largest reservoir in England and it is blessed with wonderful cycle tracks around its perimeter allowing fabulous views of the surrounding Derbyshire countryside.
If you prefer water-based thrills at a gentler pace, Carsington Sports and Leisure offers some of the best fly fishing in Derbyshire, with a well-stocked trout fishery and boat hire available.
Courses and Tuition
Courses are a great way of learning about water sports for the first time or progressing your skill level. Carsington Sports and Leisure have a great range of courses for adults and children available throughout the season.
Courses are available in a wide range of activities, including:
Sailing
Windsurfing
Powerboating
Paddle Sports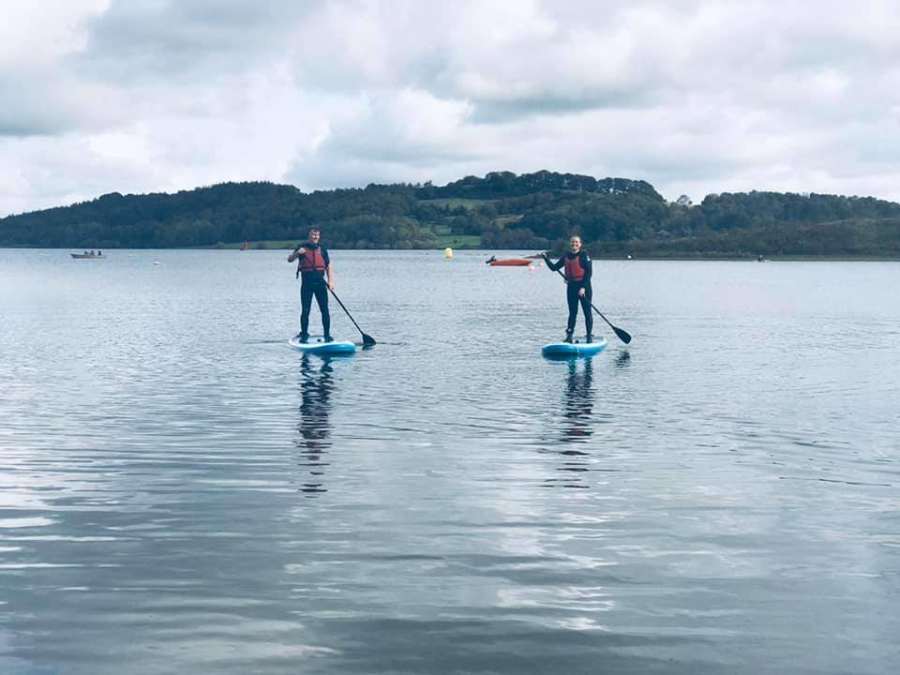 Instructor Training
Over the years Carsington Sports and Leisure has built a solid reputation for offering courses that can lead to RYA & BC instructor qualifications. With their large range of top quality equipment, full time and visiting instructor trainers, they offer excellent value training that will prepare you for working on the water.
Tuition
Carsington Sports and Leisure offers tuition at beginner and advanced levels in sailing, windsurfing and paddle sports. All instruction is conducted by fully qualified and experienced staff and all tuition sessions can be tailored to your needs.
If you need refresher training on specific aspects of watersports activities, or prefer to learn on a one-to-one basis, you might like to consider private sessions at Carsington Sports and Leisure. They can teach at whatever level you require and at your own pace. One-to-one training is available for sailing, windsurfing, and paddle sports.
Family and Small Group Tuition Sessions
Alternatively, tuition sessions are available for small groups or families. These sessions are designed to be flexible, and instructors can pitch your session at any level. Small group tuition sessions are available for sailing, windsurfing, and paddle sports.
Taster Sessions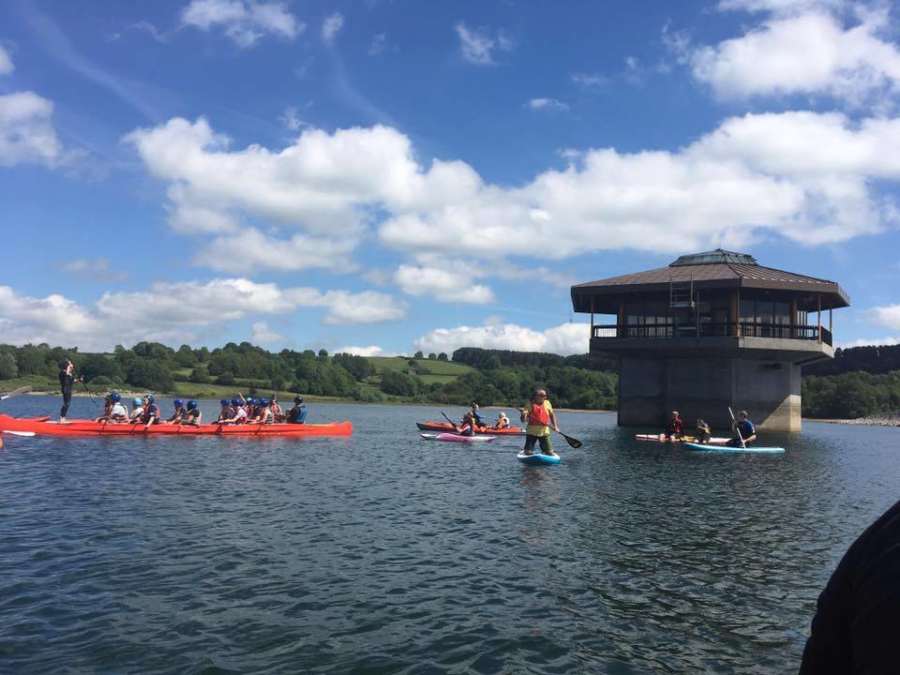 Taster sessions at Carsington Sports and Leisure are perfect if you're not yet sure whether watersports are for you, or which activity you would be best suited to.
Arranged at regular times throughout the year, taster sessions allow you to try an activity at a reduced price, with up to 6 people per lesson.
Carsington Sports and Leisure will supply all the specialist equipment; all you need to bring is your swimwear, a towel and shoes that you don't mind getting wet!
Holiday Activities at
Carsington Sports and Leisure
The Holiday Activities at Carsington Sports and Leisure are a perfect way to keep your children aged 8-14 years of age occupied and active during the school holidays. Come and try a variety of water sports & land-based activities. All activities are suitable for complete beginners.
The Splash session is the cheapest – and wettest – way to get afloat! Kids can enjoy being in and on the water whilst trying a range of paddle craft and interacting with others of a similar age.
As an alternative, there are Multi Activity Days run on allocated days throughout the school summer holidays. Each day comprises three activities, which may include dinghy sailing, windsurfing, kayaking, canoeing, raft building, bell-boating, orienteering, sit on tops or mountain biking. Children can be dropped off at the centre from 10am and collected at 4pm, at a cost of only £60 per child per day. Please note, activities will depend on weather conditions and group size.
Carsington Sports and Leisure also offer Junior Stand Up Paddleboard sessions for children aged 8-14 years. Sessions will be instructor-led using our brand new fleet of junior paddle boards.
Cycle Hire at
Carsington Sports and Leisure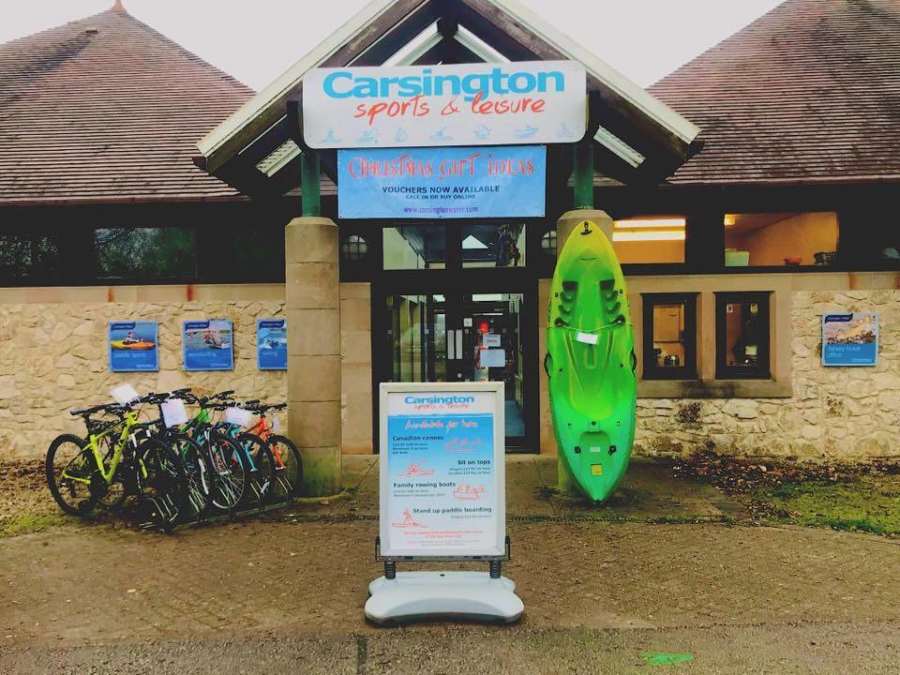 Those who want to experience the beauty of Carsington Water from the bank can enjoy the area's picturesque trails using our top brand mountain bikes, all available to hire. You can enjoy the short, family-friendly 3 mile route, or the full 8 mile reservoir circuit, now all off-road. Alternatively you can increase your route a little further and take in Hopton and Carsington Village.
The tracks are regularly maintained and improved by Severn Trent Water and they link to the Tissington and High Peak Trails, giving you even more opportunities to take in the fabulous scenery of the Derbyshire Dales.
The mountains bikes available to hire from Carsington Sports and Leisure are made by either Giant or Dawes and come with front suspension. They also offer comfort bikes for those who require a more upright seating position and electric bikes for those requiring a little assistance. Access bikes are also available.
Fly Fishing at Carsington
Carsington Water is a stunning trout fishery situated in the heart of the stunning Derbyshire countryside. Its natural beauty, tranquil atmosphere and 750 acres of crystal clear waters combine to make Carsington Water addictive to anglers. The water is exceptionally well-stocked with beautiful, top quality rainbow and brown trout, weighing up to 8lb. Boat hire is available for fly fishing, all supplied with engines, oars and an anchor. Two Wheely Boats are also available for those who require wheelchair-accessibility.
Corporate Events and Social Groups
If you're looking for an opportunity to reward your staff or to get them thinking in a different environment, the team building activities at Carsington Sports and Leisure are perfect. They can offer a range of activities tailored to suit your individual requirements, from full days to just a 2 hour session. All activities are organised and run by a flexible and professional team of instructors who aim to make your day as enjoyable as possible.
They can cater for groups of 6 to 50 people, and prices start from only £20 per head per activity. The Carsington Water site also boasts a wonderful restaurant for meals or snacks and conference facilities, providing you with the ideal out-of-office package.
Group activities are also available to members of social groups, large families, social clubs, reunions and groups of friends, who can all enjoy getting afloat together. The facilities provide an excellent alternative to some of the more common excursions accessible to social groups, and preferential group rates help keep this fun and exciting option affordable for everyone. As well as sessions led by fully qualified instructors, many groups find that hiring some of the user-friendly equipment provides a relaxed way of getting on the water with friends.
Afterwards you can either bring your picnic or use the on-site barbecue facilities, or you could book a table a table at the Mainsail Restaurant for your party at a special rate.
Contact Carsington Sports & Leisure
---
Carsington Sports and Leisure