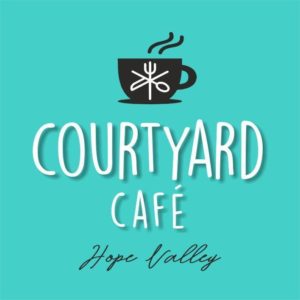 Courtyard Café is a little gem, tucked away in the heart of the lovely village of Hope in the Peak District National Park. It was opened by husband and wife, Shaun and Jody, in January 2020, and instantly made a huge impression upon visitors to the Hope Valley, receiving the 'Trip Advisor Choice Award' after just a few months of opening. Once you visit, it's easy to see why!
This friendly café is the perfect place to enjoy a huge breakfast, a generously-sized lunch, scrumptious light bites, delicious homemade cakes or locally-roasted artisan coffee from Sheffield-based Caféology, all in a relaxed, spacious atmosphere.
Nothing is too much trouble for the staff at Courtyard Café, offering a warm welcome to you, your dog and your muddy boots. Fusses and dog treats are always on hand here!
---
Food at Courtyard Café
For those staying on the nearby campsite or those heading out for an early start, Courtyard Café is the ideal place to stop off for breakfast. There are variety of energy-fuelled options on the menu, from a simple yet delicious croissant to a huge full English or Veggie breakfast. Or for something a little different, try Eggs Chakalaka!
For lunch, who doesn't enjoy a good old fashioned door-stopper, a fishfinger sandwich on fresh bloomer bread, or a tasty BLT? Known for its generous portions, Courtyard Café caters for everyone, with a selection of gluten-free, vegetarian and vegan options. There's a great selection of sandwiches, panini, soups, salad bowls and light meals, such as the local speciality of filled Derbyshire Oakcakes! If that isn't enough, as owner Shaun is South African, there are some mouthwatering South African specials on the menu too.
For the little visitors, let's not forget the family essential – the chicken nuggets always go down a treat with a children, as do the all-important ice-cream milkshakes! Perfect as the obligatory bribe to get the little ones to walk just a few more miles…
Or, for those with a sweeter tooth, why not try one of the delicious homemade cakes or a scone with clotted cream? Again, offering gluten free versions, there's something for everyone.
Enjoy your meal or drink in the large, bright, airy conservatory, or soak up the fresh air outside in the delightful courtyard garden, which has plenty of tables and even a lounging area – the perfect place to relax whilst exploring the stunning surrounding Hope Valley countryside. There is also plenty of room for bikes – perfect for those who have braved the nearby bikers' favourite, Winnats Pass!
---
Courtyard Café Location
There really are miles and miles of breathtaking countryside to discover right from the doorstep of Courtyard Café. Based in the heart of Hope, overlooked by hikers' favourites Lose Hill and Win Hill and just a short distance to the iconic Mam Tor, there are plenty of places to discover.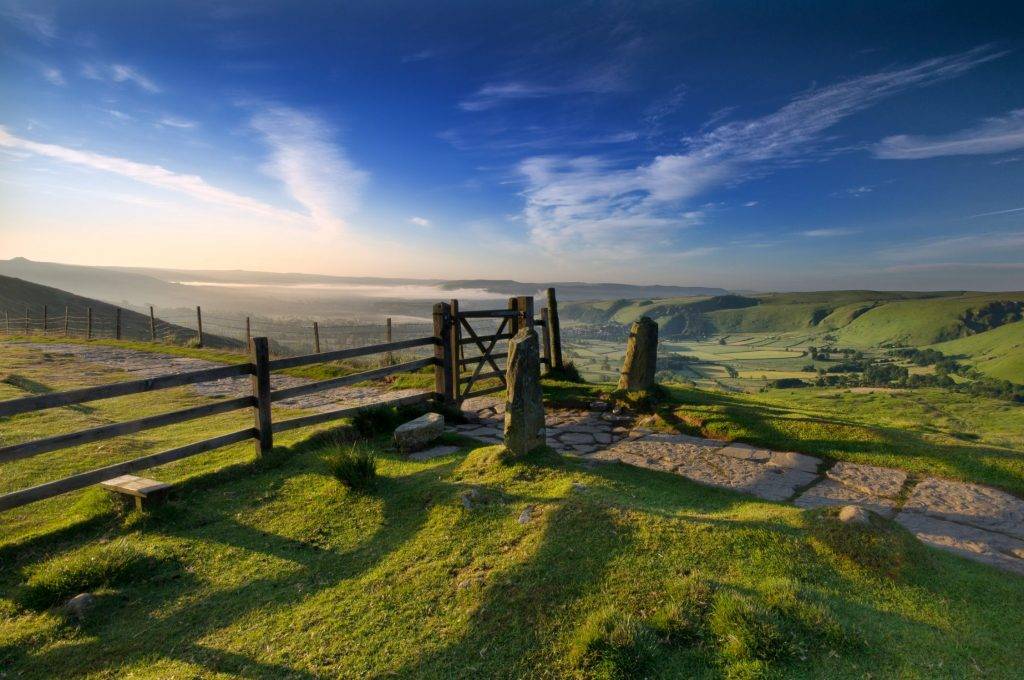 For those travelling by car, the drive to Courtyard Café from any direction is absolutely stunning. Whether heading from Ladybower Reservoir, through the Edale Valley, from nearby Peveril Castle at Castleton, or straight up the A6187 via the spectacular landscapes of Surprise View and Hathersage, there is always something to see – so it's also a great choice for a drive out even on a rainy day.
For those travelling by train, Courtyard Café is just a 10 minute walk from the station in the village of Hope.
---
Contact Courtyard Café
For further information don't hesitate to get in touch with Shaun, Jody and their friendly team. They'll be delighted to help!