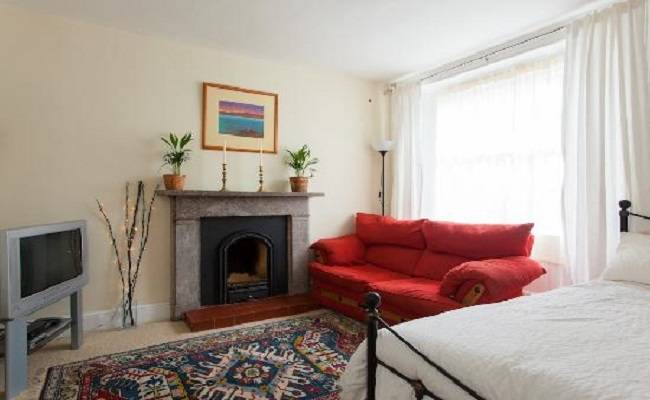 Number 37 Bed and Breakfast provides cosy, friendly, stylish accommodation in the lovely town of Wirksworth in Derbyshire, on the edge of the Peak District National Park.  Here you'll find comfort and warmth, and everything you could possibly need to make your stay a happy, memorable experience.     
---
Number 37 Bed & Breakfast Accommodation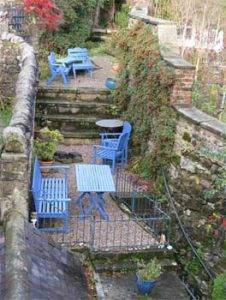 Number 37 Bed and Breakfast is situated in a perfect position, right in the heart of the market town of Wirksworth, on a quiet street close to the church.
Built in 1780, the property was once part of a gentleman's residence. It is charming and characterful with many quirky features, and a lovely multi-level walled garden for guests to enjoy.
We have three rooms available, all of which are spacious, comfortable and warm. We pride ourselves on the homely atmosphere at Number 37 Bed and Breakfast, with thoughtful touches for our guests, including crisp cotton sheets, a nice deep bath, and thick Egyptian cotton towels.
All rooms have a TV, free Wifi and a complimentary tea/coffee tray. We also provide hair dryers, ironing boards, alarm clocks, and toys for young children.
And if the Derbyshire weather isn't kind to you, we have drying facilities for wet outdoor gear!
---
Number 37 Bed & Breakfast rooms
Room 1: Church View (Sleeps 2)
Church View is our beautiful double room. With a great view of St Mary's Church and the Gilkin, a local hill, it has all the touches to make your stay memorable – even down to fairy lights around the bed for romantic evenings!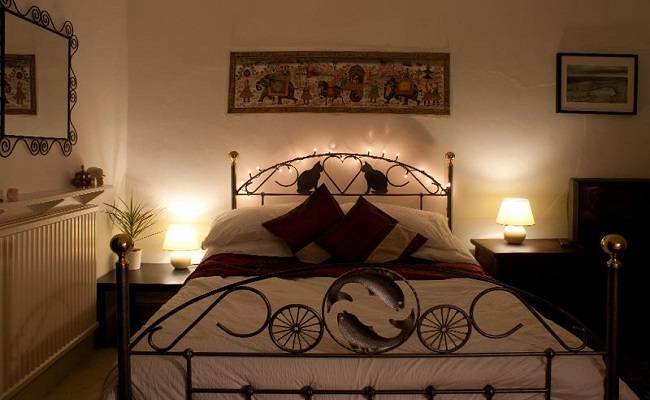 Room 2: Garden View (Sleeps 3)
Garden View is a lovely room, designed for couples, friends or families. It has a double bed and a single bed and looks out over our pretty back garden and up to the surrounding hills.
Room 3: Hopton Wood (Sleeps 4)
Hopton Wood is located on the ground floor, so is ideal for less mobile guests. It is large and spacious, with a double bed and a comfortable double sofa bed.
---
Number 37 Bed & Breakfast Food
In the morning, well rested after a great night's sleep, enjoy a delicious, home-cooked breakfast. All our food is freshly prepared using the finest ingredients. We source local, organic, free-range and fair trade produce wherever possible. Vegetarian and vegan options are always available.
We will also prepare hearty evening meals for you as well if required – perfect after a day out exploring in the Peak District countryside!
---
Numner 37 Bed & Breakfast Location
Wirksworth is a fascinating ancient town, steeped in history and full of character. Often referred to as 'Derbyshire's Hidden Gem' and dubbed 'Quirksworth' by Prince Charles, it is pleasantly unspoilt and has a wealth of elegant historic buildings. You'll also find a great collection of independent shops, cafés, restaurants and pubs, as well as a boutique cinema, a leisure centre with a climbing wall and a heritage centre.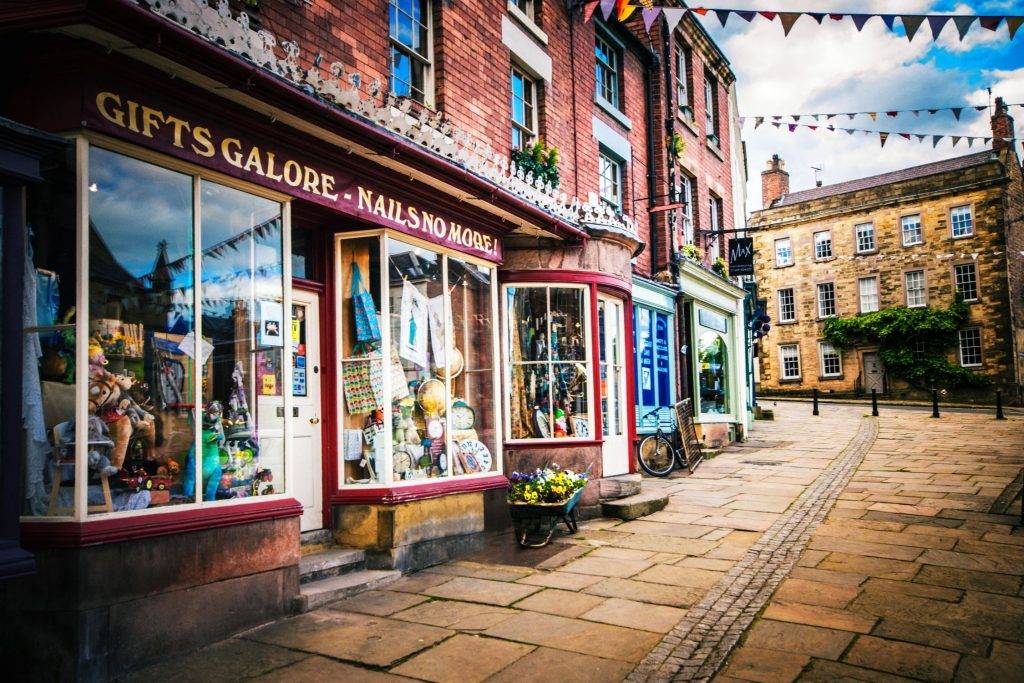 Slightly further afield but still within easy driving distance, you'll find the bustling, lively town of Ashbourne, and in the opposite direction the beautiful riverside towns of Matlock and Matlock Bath.
Wirksworth lies in a peaceful valley surrounded by hills. This is excellent walking and cycling countryside, and there are plenty of stunning trails right from the door of Number 37 Bed and Breakfast. We are very happy to take you on a walk around the town, or let you borrow local maps to explore for yourselves.
We love the area in which we live, and we love sharing it with you too!
---
Personalised Tours of the Area
We have spent many years getting to know Wirksworth and the surrounding countryside. We run regular walking holidays and cycle the country lanes here, and we would be happy to devise a tailor-made tour or weekend for you during your stay at Number 37 Bed and Breakfast.
Your personalised tour can be suited to your own particular interests. Whether you want to explore the area's ancient sacred places, industrial heritage or country house estates, or walk through stunning dales and valleys, just call us to discuss possibilities and prices.
---
Prices and Availability
All rooms cost £35-40 per person per night (£40-50 single occupancy). Discounts can be applied for children and for stays of 3 nights or longer.
Please note that bookings for only 1 weekend night in high season (April to October) may not be possible, but please call us to discuss your requirements.
We welcome your four-legged friends too, but please call for details if you'd like to bring your dog with you, and note that there is a nominal additional charge of £10 to cover cleaning costs.
---
Contact Number 37 Bed & Breakfast
For further information about Number 37 Bed and Breakfast, to check availability or to make a booking, please get in touch using the contact form below!
---