At Peak Boarding we offer home boarding for your four-legged friends on our family farm in the beautiful Peak District countryside. Our farm in Tideswell has cows, sheep, chickens and rabbits, as well as our own dog, a Labrador called Dexter. We all love to be outside all year round having adventures and exploring new walks every day, and Dexter loves meeting new friends!
We only board a small number of dogs at one time, which means we can give lots of care and attention to your furry friends and make sure they have a great holiday while you're having yours. You can always keep up to date with what your dog is doing via regular updates on our Facebook page.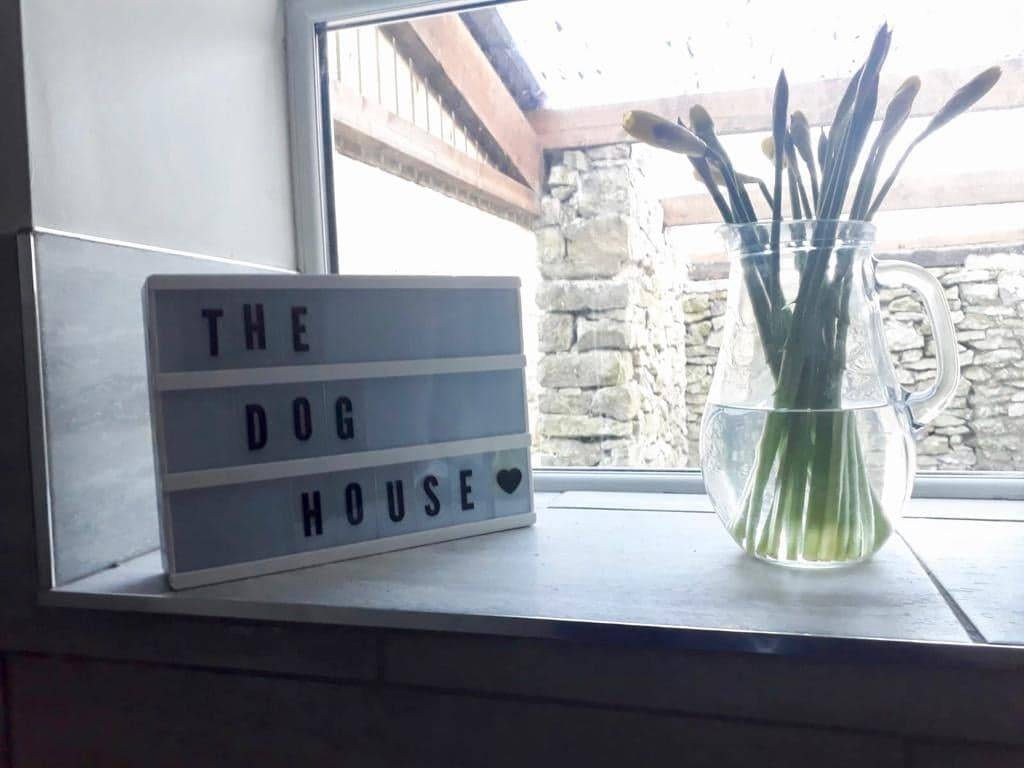 The dogs we board have their very own room, The Dog House, so they can relax in their own space and go in and out as they please. The Dog House has its own sofas, lots of soft throws and cushions to snuggle on, and a radio on in the background. It's warm and cosy, with heating on in the evenings. It also has a secure outdoor sheltered area.
We are always around to play with your dogs or sit with them for cuddles on the sofa while they snooze. We have 10 acres of private land for exercising your dogs, so there's no shortage of space for fun!
We are fully insured by PetPlan Sanctuary and licensed by Derbyshire Dales District Council.
---
Peak Boarding Rates
Home Boarding:
£20 per day
Two dogs boarding from the same household – £35 per day
If collection time is before 10.00am, the cost for that day will be reduced to £10.
A 50% deposit is required at the time of booking, with the remainder required on arrival
Boarding for Holiday Cottages:
As well as home boarding, we offer a fantastic service that allows you to bring your dog on holiday to the Peak District with you – even if your accommodation doesn't allow dogs! Your dog can have fun with you in the day and stay with us in the evening. And if you're doing something that isn't suitable for dogs during the day, we can take care of them here for you. Please ask us for a tailored quote.
Day Care:
We offer a 9am-5pm doggy day care service on days when we are not fully booked with boarders.
£18 per day weekdays
£25 per day weekends
£5 per day extra on Bank Holidays, additional fees for Christmas and New Year.