Richard Whittlestone Wildlife Gallery
For the past 15 years, the Richard Whittlestone Wildlife Gallery in Pilsley has been welcoming visitors through its doors in the heart of the Peak District, amid the splendour of the Chatsworth Estate.
In an easy and friendly atmosphere, visitors to the Richard Whittlestone Wildlife Gallery can observe Richard's stunning bird and animal paintings, many created on site in his studio where he regularly works, and discuss his latest pieces and projects with him.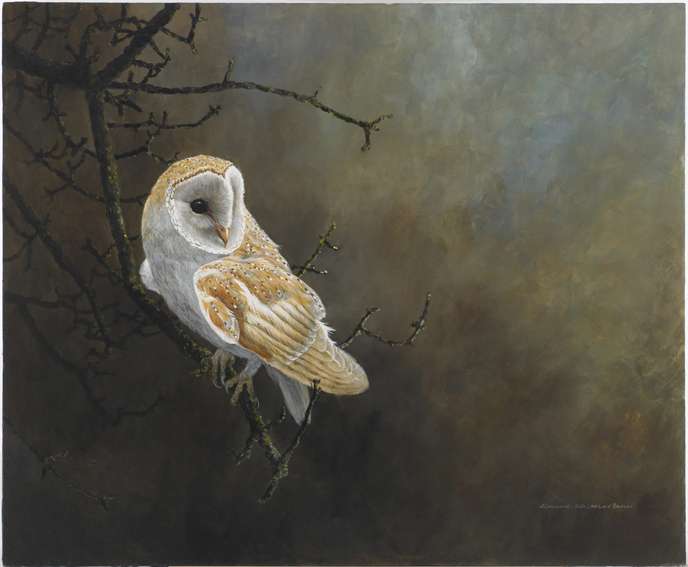 ---
The Gallery
​
Richard started his career early. Self-taught, he was painting regularly by the age of 5 and had begun selling his work by the age of 13. Spurred on by this, he exhibited with the Society of Wildlife Artists in London in 1985, aged just 22, and won the the British Watercolour Society's top award in both 1989 and 1990. He went on to sell paintings through Harrods and The Stud Farm Gallery, located where the Chatsworth Farm Shop restaurant is now.
Over time it became apparent to Richard that working from and running his own gallery would afford him the direct dealings with clients that is so important to a professional artist.
So in 2005 the Richard Whittlestone Wildlife Gallery opened in the beautiful Peak District village of Pilsley, just a stone's throw from the Farm Shop where his career began.
"Chatsworth has always been a draw for me," says Richard. "It made sense to have a gallery here, it's a spiritual home. I draw much inspiration from the birds and animals to be found right on my doorstep."
Even though his clients now come from all parts of the world, some of his customers are those who bought his paintings in his early years, over 30 years ago.

Limited edition prints and a comprehensive range of greetings cards are always available to view and buy at the Richard Whittlestone Wildlife Gallery, along with Richard's original paintings depicting wildlife – most usually the birds and animals to be found here in Derbyshire.
The gallery is open all year round 10am – 5pm, Tuesday to Saturday, and every day from mid-November to Christmas. With ample parking and stunning views of the surrounding countryside, the Richard Whittlestone Wildlife Gallery is a pleasure to visit at any time of the year.
If you're unable to visit for yourself, Richard's current work can also be seen in his Online Shop.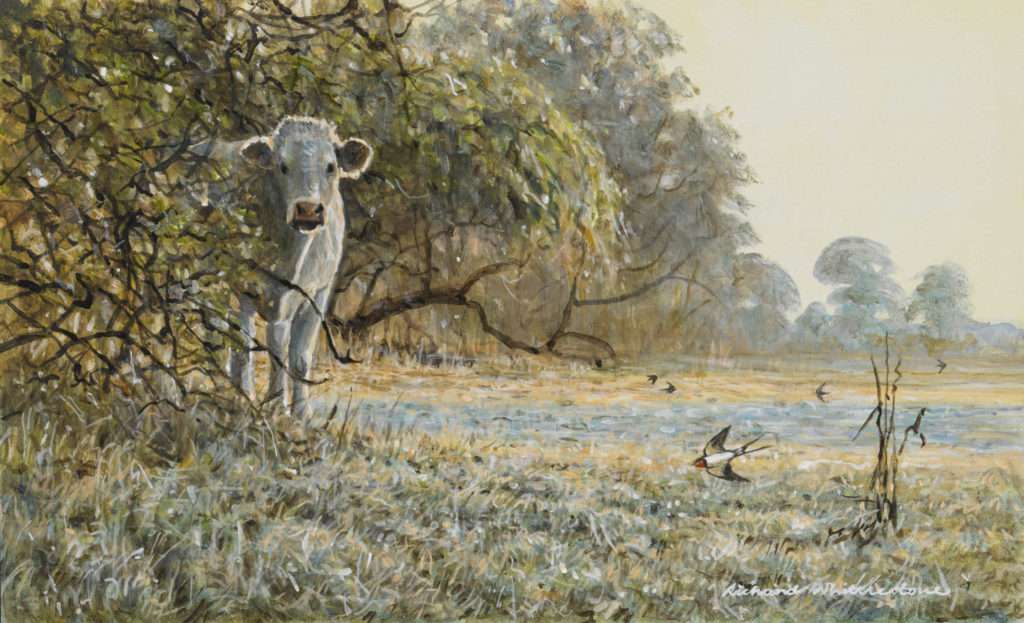 ---
Commissions
Richard paints in acrylics, a medium he has used almost exclusively for over 25 years. He feels it affords him the most versatility, and also the luxury of being able to take a painting from start to finish in a set time. This is especially useful when it comes to completing commissions, with their inevitable deadlines.
Richard has been commissioned to produce work for countless companies, charities and private clients over the years, often depicting a favourite animal or much-loved pet.
All works carry Richard's unique signature tiny fly somewhere in the composition … but it can be devilishly difficult to find!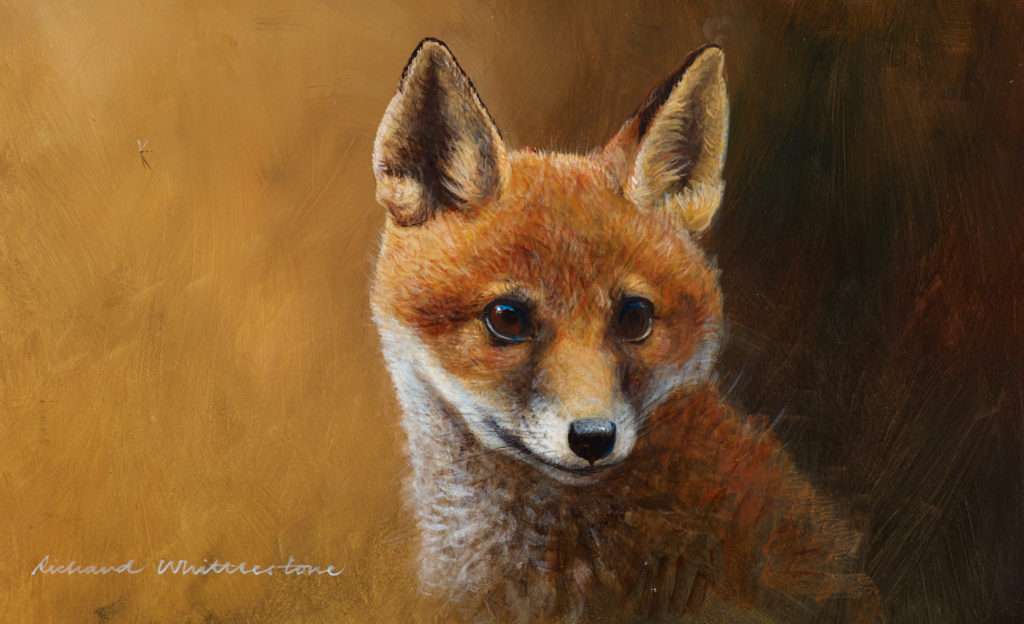 If you are interested in commissioning Richard, please contact him by email or telephone using the contact form below, or drop in at the Richard Whittlestone Wildlife Gallery if you're able to; he is always happy to discuss requirements.
---
Tuition
Richard also offers one-to-one tuition sessions and painting workshops for those who want to learn to paint or improve their skills, covering a range of subjects and techniques.
Lessons take place in the studio at the Richard Whittlestone Wildlife Gallery. In a relaxed, friendly atmosphere, Richard paints alongside his student, giving out tips and tricks learned over a lifetime of painting.
Please contact Richard using the contact form below for more information and/or to check availability for tuition dates.
---
"I have the luxury of painting most days if I wish," says Richard. "I have done this all my life and the career path I have followed has allowed me to live and work in a beautiful place depicting animals and birds – my true love – in the best way I know how.
"This is a privilege and I have my late parents to thank, as they never failed to encourage and believe in me completely."
---
Contact the Richard Whittlestone Wildlife Gallery