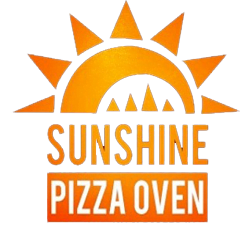 Sunshine Pizza Oven has been making and serving the most delicious wood-fired pizzas in the Peak District since 2014. Established in the Hope Valley but now cooking up a storm all over the local area with their four mobile pizza ovens, Dan, Sarah and their team of friendly staff use only the finest organic ingredients in perfect combinations to create mouthwatering pizzas, with something to suit all tastes and dietary requirements.
---
About Sunshine Pizza Oven
The roots of Sunshine Pizza Oven started in the car park at Stanage Edge, feeding hungry climbers and walkers in this stunning part of the Peak District National Park. By creating a great reputation for providing the best pizzas in the area, they now have three mobile pizza ovens and a custom-built pizza van.
They've had a 5 Star Food Hygiene rating from day one, and they have always tried to be ethical and sustainable in their approach from the start. They use organic ingredients sourced from local suppliers wherever possible. All their packaging is recycled, and they use sustainably-sourced wood for their ovens. They also run a 'Pay It Forward' scheme and do regular free-of-charge deliveries for local homeless people and asylum-seekers in Sheffield.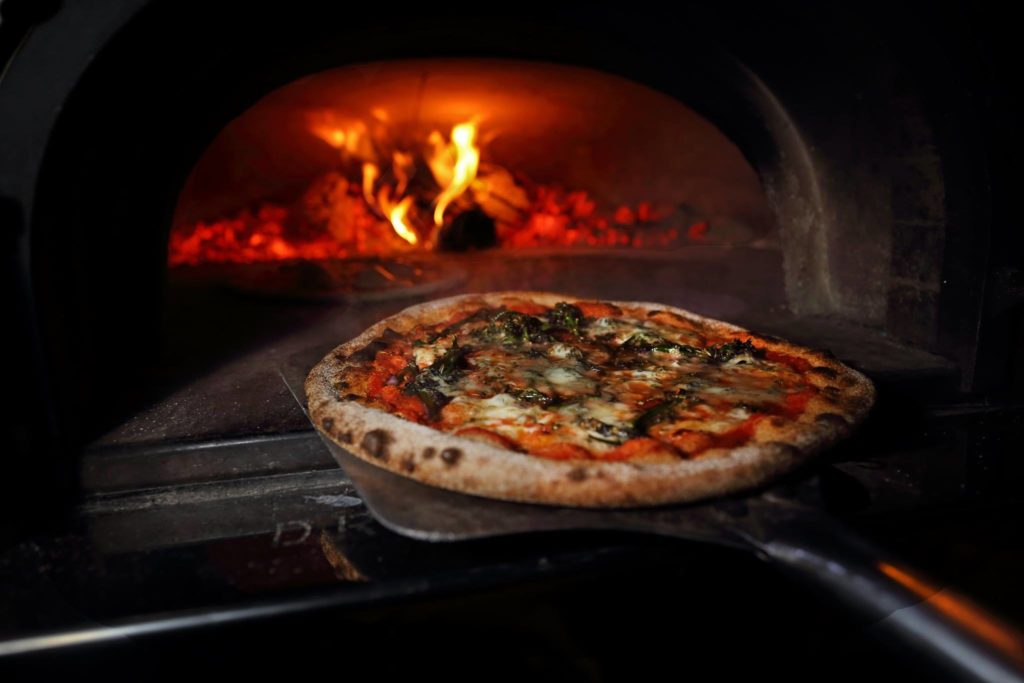 ---
The Pizzas
Sunshine Pizza Oven has been busy and successful for so long for one simple reason: the quality of their pizzas.
The team makes their own dough from a special blend of 100% organic flours, a large proportion of which is stone-ground. The dough is slow-proved and then hand-stretched to bring out the finest textures and flavours.
Their signature recipe tomato sauce is made from organic tomatoes, seasalt, a pinch of sugar and nothing else.
Only the finest quality ingredients are used for the toppings, with whole mozzarella and lots of fresh, local vegetables and herbs. The delicious continental meats include Calabrian spicy nduja, smoked Hungarian pepperoni, finocchiona fennel salami and local high-welfare ham.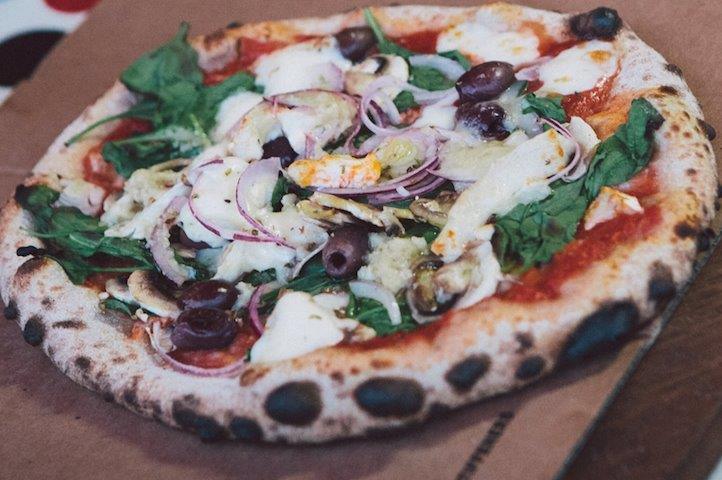 Finally, the pizzas are baked at around 450ºC in beautiful wood-fired ovens to bring out the flavours to perfection. The end result is a delicious Neapolitan style pizza, with a thin base and light, delicious crust.
All tastes and dietary requirements are catered for, with a selection of vegan and vegetarian pizzas always available, as well as gluten-free bases.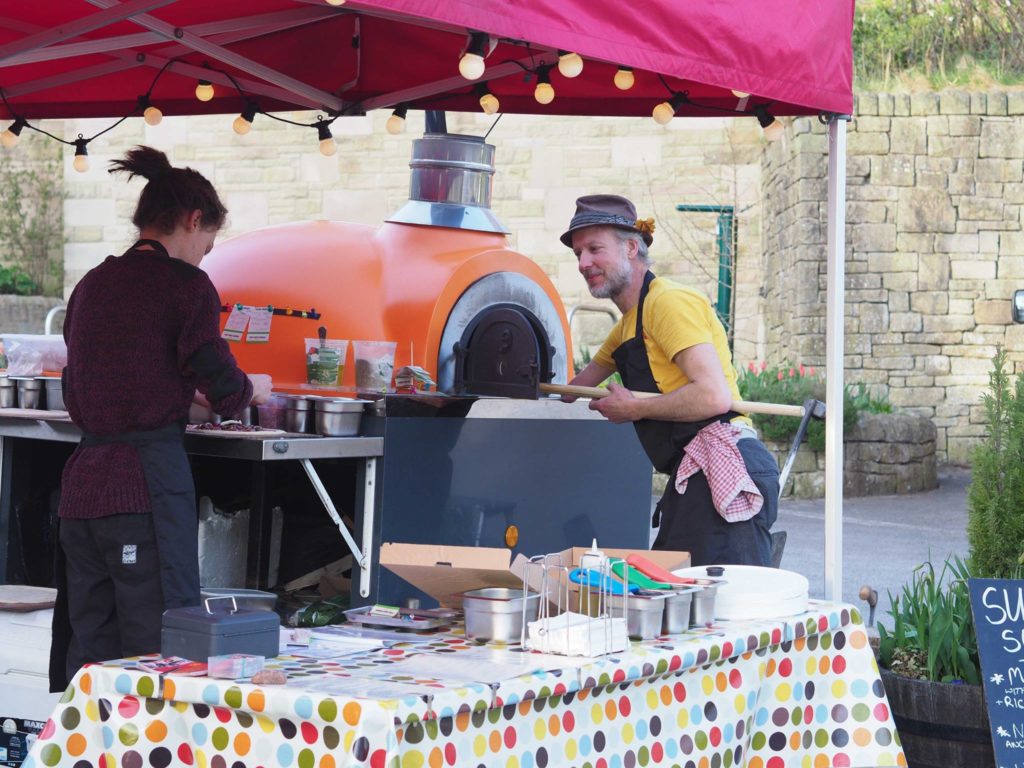 ---
The Finest Pizzas Brought To You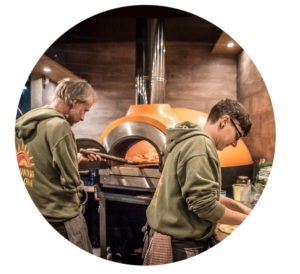 Sunshine Pizza Oven offers deliveries of their delicious wood-fired pizzas throughout the Hope Valley on Friday and Saturday evenings, 4.00pm-9.00pm.
They offer a huge range of pizzas, calzones, garlic breads and specials, which you can pre-order online and have brought freshly to your door. The main delivery area includes Bamford, Hathersage, Grindleford, Hope, Castleton and Bradwell.
This service is very popular so place your order as early as you can to avoid disappointment!
Contact Sunshine Pizza Oven using the form below for more information, or visit their website to make a booking.
---
Don't Just Take Our Word For It!
Sunshine Pizza Oven has been providing pizza happiness for years and has many, many satisfied customers and corporate clients.
"As an Italian I can honestly say it's the real deal. Dough is spot on fresh (nice and light) and quality picked ingredients. You will not be disappointed!!"
Giorgio Fabio
"If we have an event without Sunshine Pizza, then something is evidently missing. Can't recommend them enough."
Bob Worm
Events Collective Ltd, Sheffield
"I can't recommend these delicious, wholesome pizzas enough. The taste and quality outshines any other by far. Sarah, Dan and their team are always smiling and friendly."
Lucy Fisher
"It's always great to see Sunshine Pizza Oven at an event, not just because they make great food but they are committed to working with local communities and willing to make an extra effort to make things go well. And lovely people too."
Chris Rust
---
Contact Sunshine Pizza Oven
For further information contact the friendly team at Sunshine Pizza Oven – they'll be delighted to help you!