Origin of the Name: The name "Blue John" is believed to have originated from the French phrase "bleu et jaune," meaning blue and yellow, which accurately describes the distinctive colours found in this gemstone.
Unique Geological Formation: Blue John is a rare type of fluorite mineral that is found only in the Castleton area of the Peak District National Park in Derbyshire, England. It forms in the veins and cavities of the local limestone, resulting in its beautiful banding patterns.
Color Variations: Blue John is known for its captivating colours, which can range from deep purple and royal blue to pale yellow and creamy white. The variations in colour and patterns make each Blue John gemstone truly unique.
Historical Significance: Blue John has a long history dating back over two hundred and fifty years. It has been highly valued for its beauty and craftsmanship, and it has been used to create exquisite jewelry and ornamental objects.
Mining Tradition: The Blue John mines in Castleton have been a significant part of the local economy for centuries. Miners extract the gemstone from the depths of the earth, and it requires skilled craftsmanship to process and transform it into stunning works of art.
Cultural Symbol: Blue John holds a special place in the cultural heritage of the Peak District. It is considered a symbol of the region and is often associated with the beauty and charm of the surrounding landscape.
Global Recognition: Blue John has gained international recognition for its rarity and aesthetic appeal. It is highly sought after by collectors and gemstone enthusiasts worldwide, with jewelry and decorative pieces featuring Blue John being exported to various countries.
Limited Supply: The supply of Blue John is limited due to its geological rarity. As a result, it is considered a semi-precious gemstone and is highly prized for its exclusivity.
Craftsmanship and Artistry: The Blue John Gallery in Castleton showcases the finest examples of British craftsmanship inspired by this unique gemstone. Skilled artisans transform Blue John into exquisite jewelry pieces and ornamental objects, highlighting its natural beauty.
Peak District Exploration: Castleton and the Peak District National Park offer a wealth of natural wonders and outdoor activities for visitors. Exploring the region provides an opportunity to discover the geological formations, picturesque landscapes, and rich cultural heritage associated with Blue John.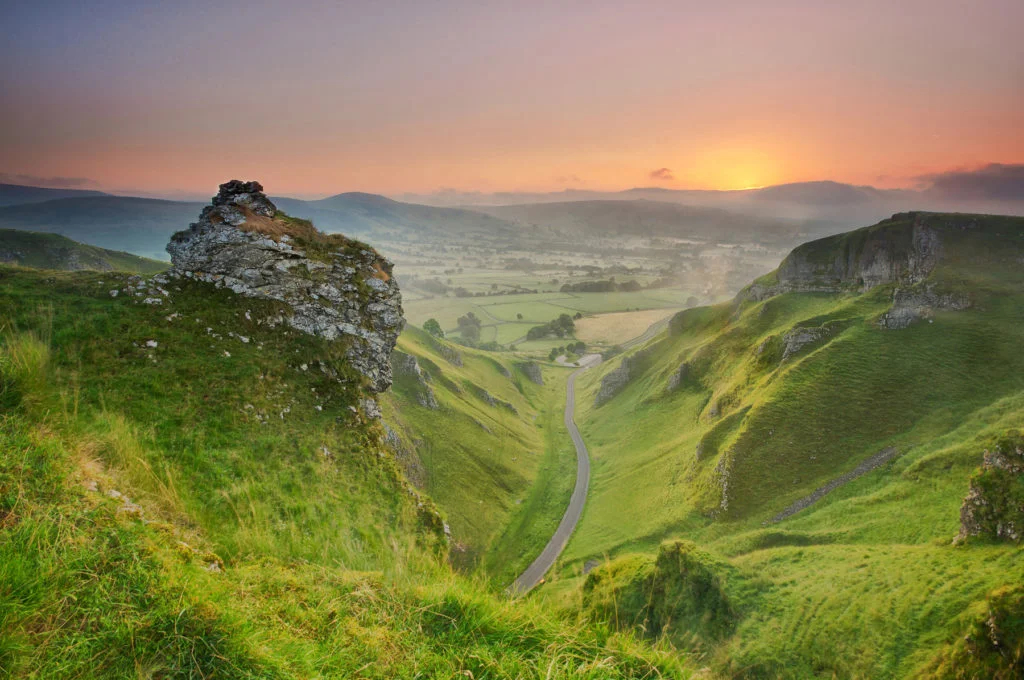 The Blue John gemstone continues to captivate individuals with its stunning beauty and intriguing history. Whether you admire it for its rarity, wear it as a piece of jewellery, or simply appreciate its aesthetic appeal, Blue John represents the fascinating intersection of nature and human craftsmanship.