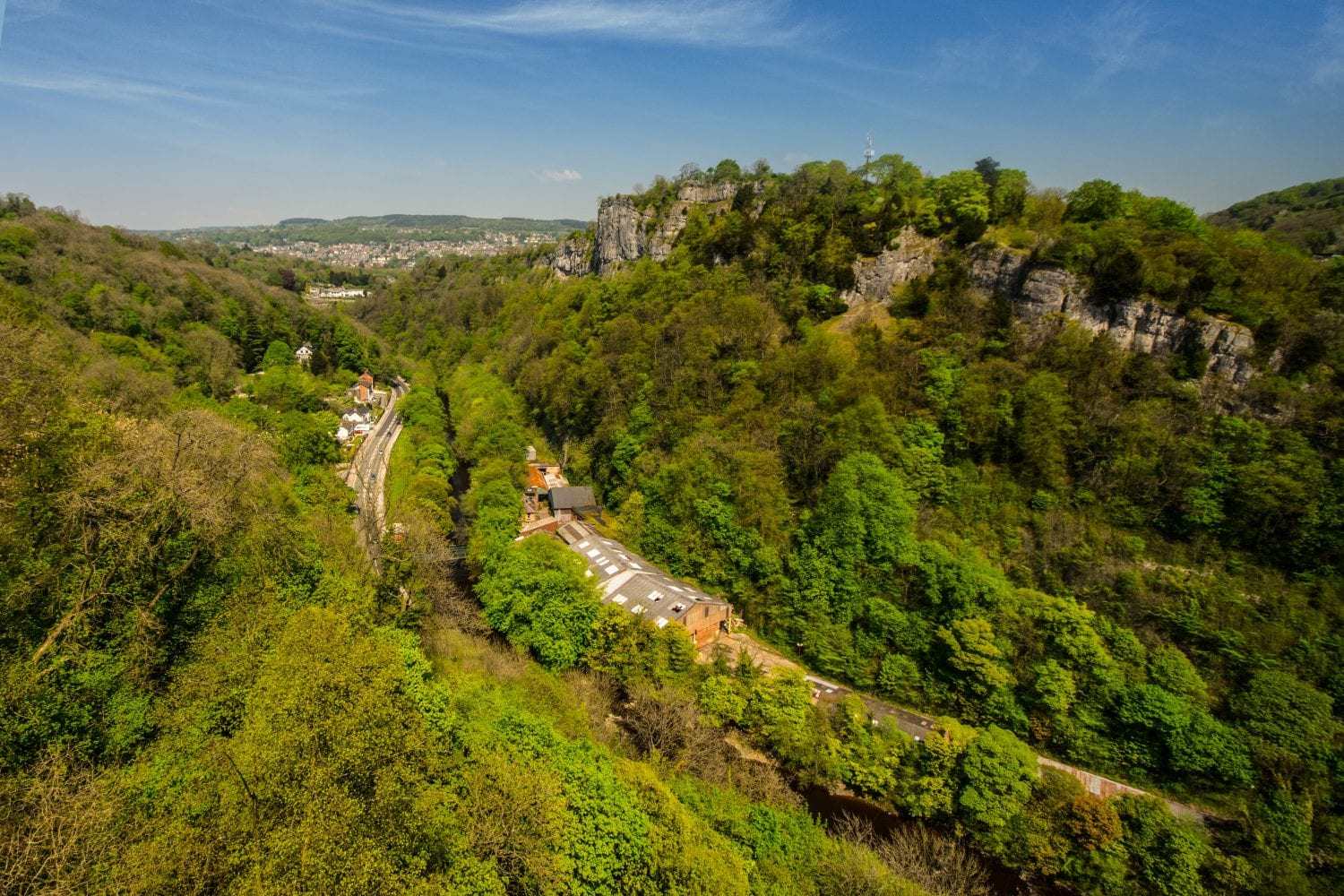 Matlock Bath was developed as one of England's first true tourist destinations.  It occupies a beautiful position in a limestone gorge on the River Derwent, and boasts attractive riverside gardens and steep wooded hillsides.
Matlock Bath has been a popular tourist attraction since the late 17th Century, when the healing properties of its warm spa waters were first discovered.  Access to the area was improved in the 18th Century, and by the 19th Century Matlock Bath was a place for society's finest to visit.
The town is still a wonderful place to visit, with a long street of shops, cafes, amusement arcades and places of interest, including an aquarium and photographic museum.  The riverside walks are great for peaceful, shady strolls, and there is a good children's playground area to keep younger visitors amused.
Matlock Bath Illuminations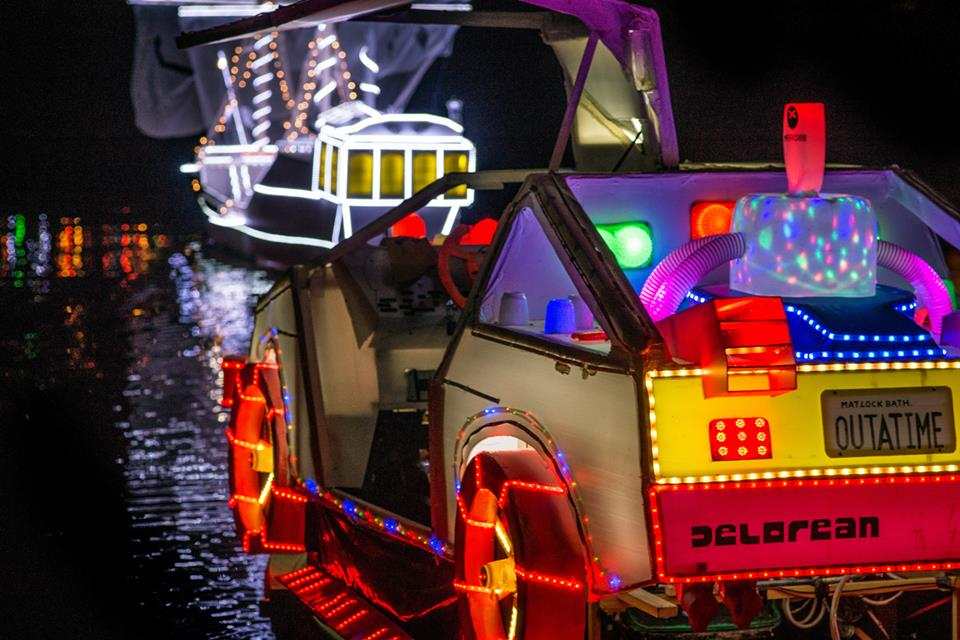 Running throughout September and October, the Matlock Bath Illuminations are well worth a visit.  The beautiful riverside park is illuminated and filled with stalls and fairground rides, while brightly-lit and decorated rowing boats parade along the river.  On Saturday nights throughout the event there are fabulous firework displays that light up the gorge.
Gulliver's Kingdom
Matlock Bath is home to this large, family-friendly theme park, which is within walking distance of the town centre. It is particularly suited to visitors aged 13 and under.  The park is located high on a hill overlooking the town, which adds an extra element of thrill to the rides!  Please see www.gulliversfun.co.uk/gullivers-kingdom-matlock-bath for more information.
Peak District Lead Mining Museum
Located within the Grand Pavilion, the eye-catching pink building at the top of the main street, the Peak District Lead Mining Museum tells the story of the mines and miners of this area. It houses thousands of items from the lead mining industry, as well as hundreds of rock and mineral specimens from around the world.  See www.peakdistrictleadminingmuseum.co.uk for more details.
Crich Tramway Village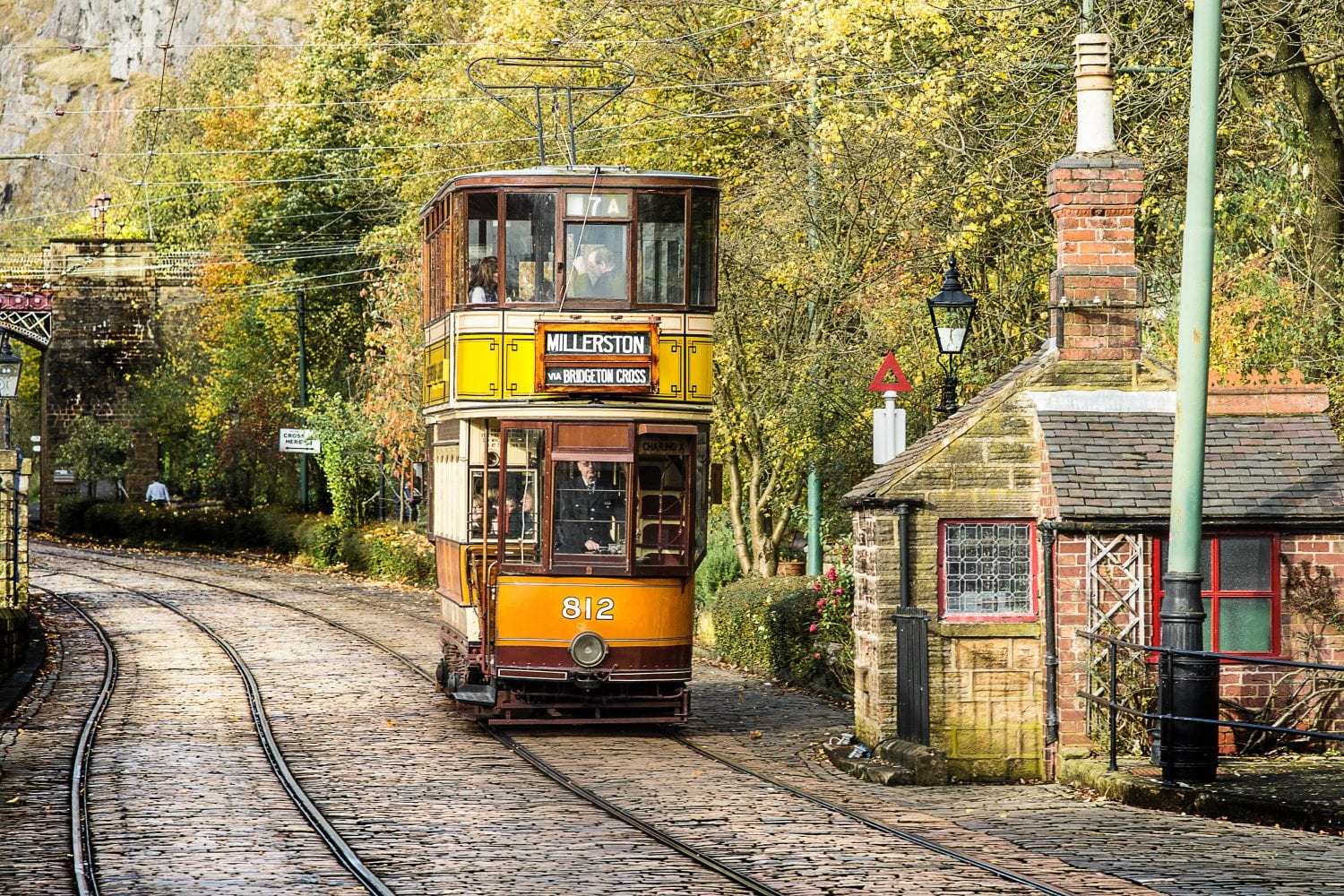 Located just a short drive outside Matlock Bath, the fabulous Crich Tramway Village is a fabulous place to spend a day, with plenty to keep the whole family happy. It is home to the National Tramway Museum, with more than 60 vintage trams for visitors to admire in airy exhibition halls, and it also features a beautifully recreated period village with a pub, café and olde-worlde shops.
A number of the trams run through the village and can be hailed at historic tram stops.  Visitors pay one old penny (original coin included in the admission price) to take unlimited rides for more than a mile into the surrounding countryside, with stunning views of the surrounding Derwent Valley.  There is also a Woodland Walk with a sculpture trail that is perfect for keeping little people interested along the way, as well as a picnic area and a children's playground.  See www.tramway.co.uk for more information.