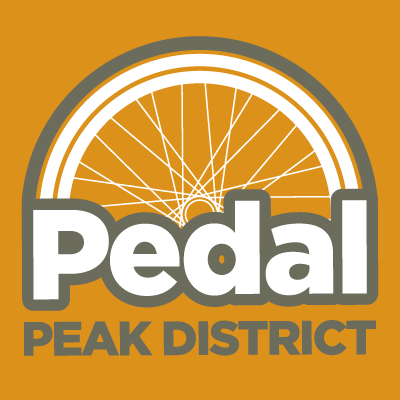 The Peak District is now more cycle-friendly than ever before, following more than 24 months of work through the Pedal Peak for Business project. Within the Derbyshire area of the Peak District, the project has been working with businesses to raise awareness of how to boost cycling tourism.
The £350,000 Pedal Peak project, led by Peak District National Park Authority (PDNPA) was funded by the European Regional Development Fund (ERDF), PDNPA and Derbyshire Dales District Council (DDDC) until 31 March 2019.  The Pedal Peak project was part of the wider £1.49 million Growing and Developing the Visitor Economy within Derbyshire project, led by Marketing Peak District & Derbyshire (MPDD) funded by ERDF, MPDD, Derbyshire County Council, PDNPA, DDDC and High Peak Borough Council.
Since December 2016, Pedal Peak for Business officer Carol Parsons has been supporting businesses on how to target cyclists, developing a cycle tourism toolkit to help businesses identify cyclists' needs and attract the cycling market. Over £100,000 has been allocated in grants, helping over 50 businesses to buy new cycle-focused products and services, including cycle stores, workstations and fixed pumps.
Carol Parsons said: "We want cyclists to see that the Peak District provides a top quality experience for all types of cyclists. We now have more cycle friendly cafes, pubs and accommodation in and around the Peak District. Investing in the business opportunities around cycling makes good economic sense and will help support a stronger, more vibrant rural economy."
The project has also provided over a dozen 'Welcoming Cyclists' and other business support workshops, produced 20 cycle route maps, nine inspirational short videos and linked up to a national 'Cyclists Welcome' scheme which helps people find cycle-friendly places to eat and stay.
The new cycle routes, based on OS 1:50,000 mapping, are aimed at leisure cyclists (occasional and frequent – inbound and domestic) – who are looking for short / medium circular routes. The routes use quiet roads, traffic-free trails and sections of the National Cycle Network. The itineraries link with cycle hire, places of interest and opportunities for refreshments and will be of interest to visitors, equally locals too.
Steve Capes, Head of Regeneration and Policy at Derbyshire Dales District Council said:
"We want more visitors to book holidays in the Derbyshire Dales, and these new routes help cyclists enjoy our beautiful villages, scenery and food and drink. They are perfect for a short break, so I'd encourage people to get booking their stay here"
---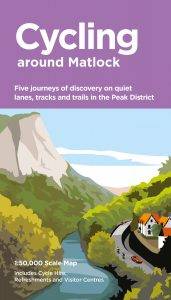 ---
The four guides are:
• Cycling Around Bakewell (PDF Download)
• Cycling Around Ashbourne (PDF Download)
• Cycling Around Matlock (PDF Download)
• Cycling Around the Hope Valley (PDF Download)
80,000 printed copies of the guide are currently being distributed in and around the destination (March 2019). The routes are also available as digital downloads and can be found at visitpeakdistrict.com/things-to-do/activities/cycling-and-mountain-biking, and we have them above.
Learn more about the project at www.peakdistrict.gov.uk/visiting/cycle/pedalpeak.
For more information contact Customer.Service@peakdistrict.gov.uk
More Cycling Routes from the Peak District National Park Authority:
Peak District Cycling Tourism Toolkit, a guide for tourism businesses:

PDF

Easy Going Routes, gentle mainly traffic-free routes ideal for beginners, family and leisure cyclists: Interactive Map (PDF and GPX)
Explorer Routes, multi-terrain circular rides for those wanting to explore the real Peak District: Interactive Map (PDF and GPX)
Extended Routes,  multi-day routes designed for the cycle tourist who wants more of a challenge:  Interactive Map (PDF and GPX)
The approved business support programme is receiving up to £1.49 million of funding from the England European Regional Development Fund as part of the European Structural and Investment Funds Growth Programme 2014-2020.  The Department for Communities and Local Government is the Managing Authority for European Regional Development Fund.  Established by the European Union, European Regional Development Fund funds help local areas stimulate their economic development by investing in projects which will support innovation, businesses, create jobs and local community regenerations.  For more information visit https://www.gov.uk/european-growth-funding