Grindon is a very pretty village in the Staffordshire Peak District, on the southern edges of the National Park. It lies to one end of the Manifold Valley, surrounded by stunning White Peak countryside.
Grindon is an ancient village, mentioned in the Domesday Book of 1086. The origins of the name are likely to have come from Grendon, or Green Hill, which is perfectly suited to the area. The economy then, as now, was mostly made up of farming, primarily using pasture land for sheep and cattle. Like so many White Peak villages, the surrounding landscape is made up of rolling green hills, criss-crossed with old dry stone walls.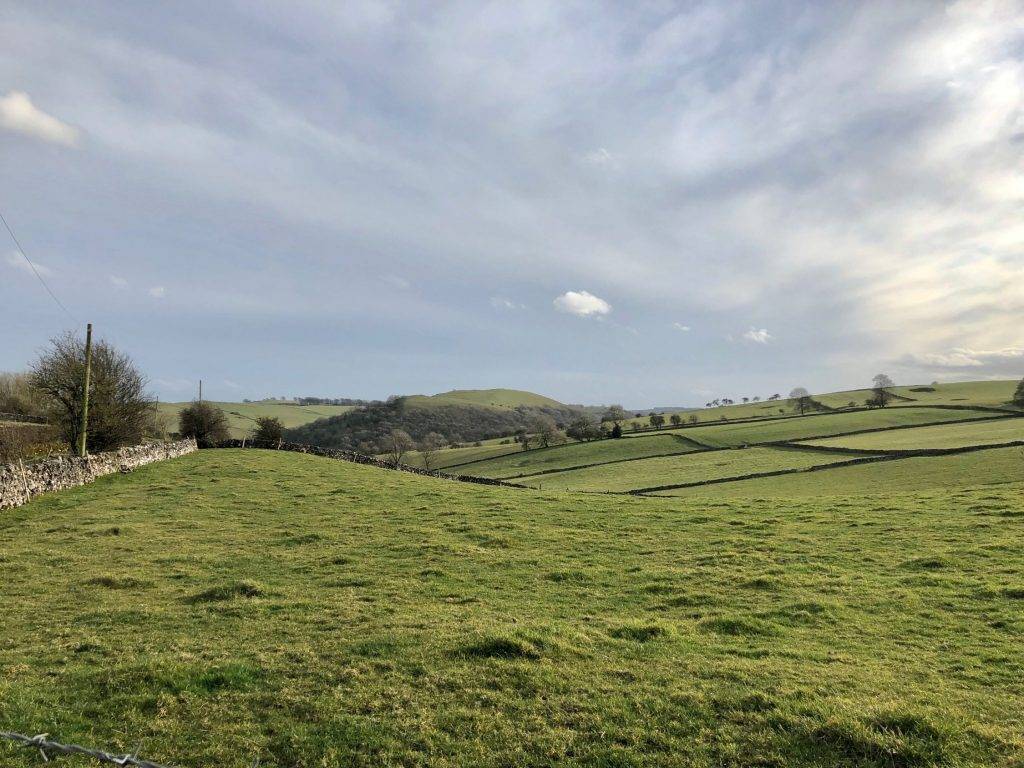 Like its neighbour, Butterton, Grindon runs close to the Manifold Way, a converted railway line, originally operated by the North Staffordshire Railway. The line was closed in 1934 and the trail now makes a wonderful 8-mile route for walkers, cyclists and riders from Hulme End to Waterhouses.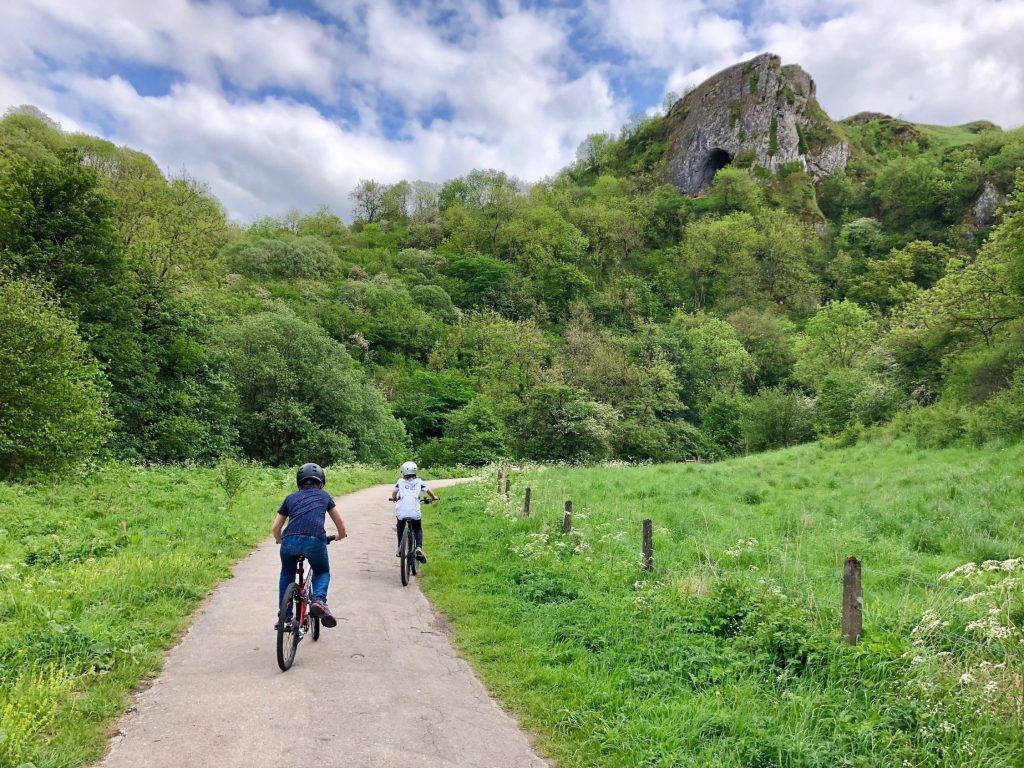 The village streets today are lined with pretty gritstone cottages. The beautiful All Saints Church, built in 1848, dominates the skyline for miles around, and is well known for its elaborate and unusual stone carvings both inside and outside the building. The church also houses a memorial to the crew of an RAF Halifax that crashed on the moors near Grindon in the severe winter of 1947, on its way to bring supplies to the isolated moorland village.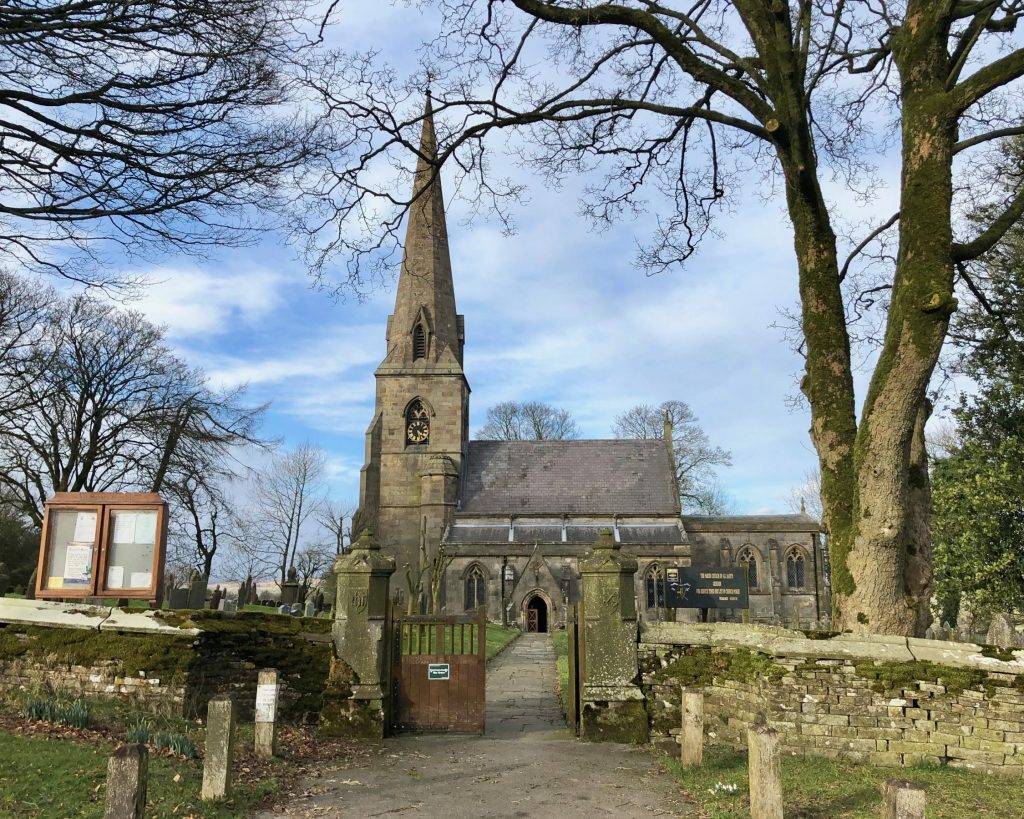 The beautiful countryside that surrounds the village of Grindon includes the wonderful Thors Cave, and there is a footpath from the village down to the River Manifold and up to the cave. The cave is a natural cavern set in a steep limestone crag. It is quite accessible from the path and is well worth exploring with care. Evidence of human occupation from the Stone Age has been found here, along with stone tools, pottery, amber beads and bronze items, as well as the burial sites of at least seven people.