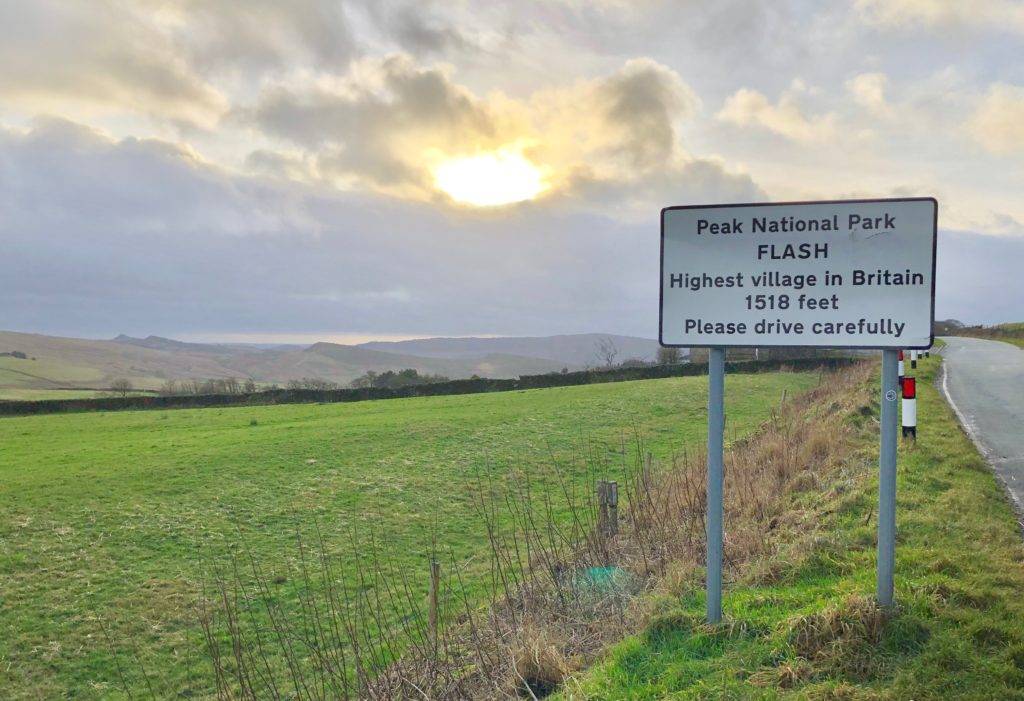 The little village of Flash is in the Staffordshire Peak District, very close to the borders of Staffordshire, Derbyshire and Cheshire. Standing at 1,518 feet above sea level, it has the honour of being recognised as the highest village in England.
Flash lies on the southern slope of Axe Edge Moor, a few miles south west of Buxton. It is surrounded by wild open countryside, with fine views in all directions looking over the Staffordshire moorland, the Derbyshire hills and the Cheshire plain. Flash Head, just east of the village, is the source of the Rivers Dove and Manifold, which flow on into the beautiful Manifold Valley and into Dovedale. In the other direction the River Dane rises to the north west of Flash.
Flash is situated close to the popular beauty spot of Three Shires Head, where Derbyshire, Staffordshire and Cheshire meet at a collection of pools, waterfalls and stone bridges. Flash is also within easy reach of The Roaches and Ramshaw Rocks, popular walking and climbing territory.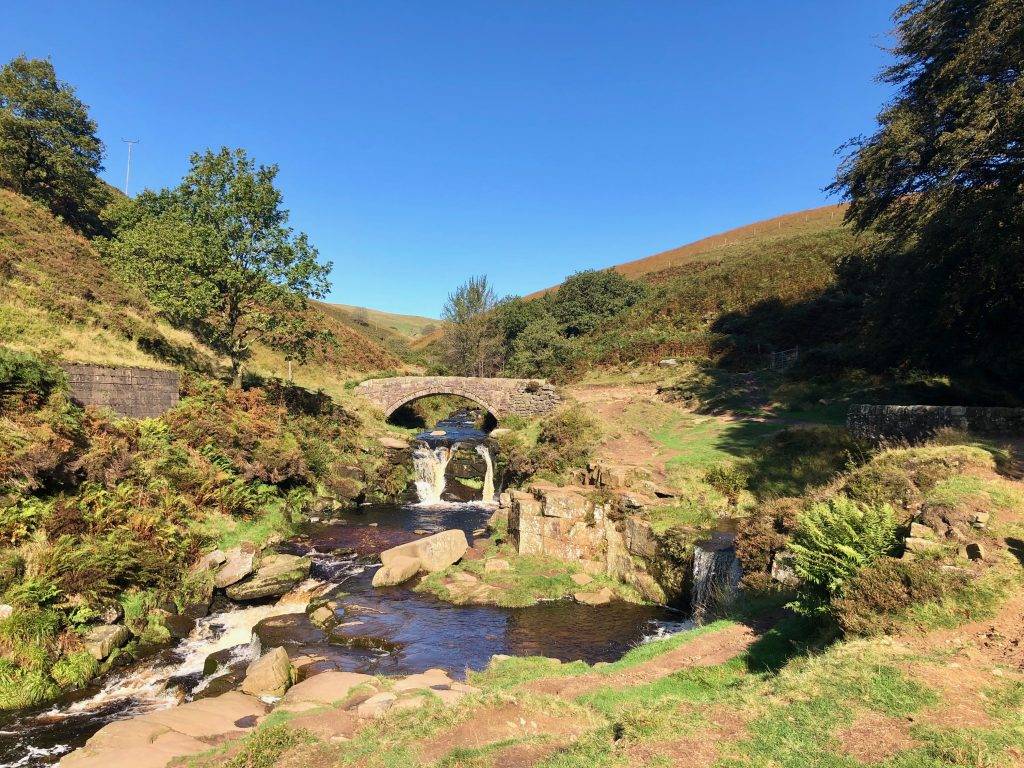 ---
The History of Flash
The past industry of the village was primarily coalmining, with records dating back to 1401 and the mining of coal in Black Brook. The population has always been small but it dwindled further with the demise of the mining industry, and by the end of the 1800s less than 400 people lived in the village, made up of colliers, agricultural labourers and silk workers.
Perhaps because of the village's isolated location and relative poverty, it had a reputation as being something of a lawless place in olden days, frequented by rough characters. Flash was known for illegal activities such as cock-fighting, prize fighting and counterfeiting, and for many years counterfeit money was known as 'Flash money'. According to some sources the counterfeit money manufactured in the village was exchanged at Three Shires Head; when the police from one county closed in, the ring was simply moved on to the next county.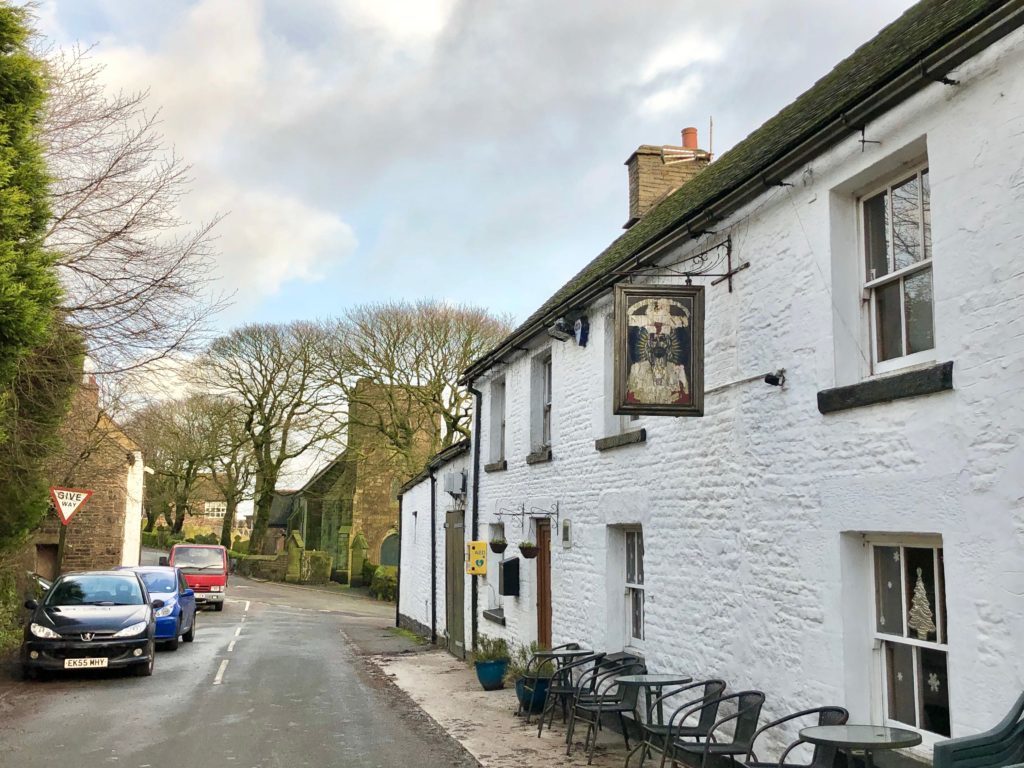 ---
Flash Today
The village today still has a small population and it is quite an isolated community – although now entirely law-abiding!  The village school closed when its attendance level dropped to only 4 pupils. 
It is a peaceful, scenic place to visit, with pretty houses on quiet lanes, surrounded by stunning scenery.  Many of the old farmhouses were built in the longhouse style, with the living accommodation at one end and the space for livestock at the other. 
There is a pub in the village, the New Inn, which lays claim to the title of the highest village pub in England, and just outside the village you'll find Flash Bar Stores, the highest shop in England, and another pub, The Traveller's Rest.