For the ultimate Derbyshire day out with a difference, look no further than Wild Park Derbyshire! This is adrenaline-fuelled action and adventure in the wild woods, the perfect venue for Paintballing, Laser Tag, Quad Biking, Archery and Shooting. Join us for some family fun, a celebration, a Stag or Hen event, or a corporate team-building day.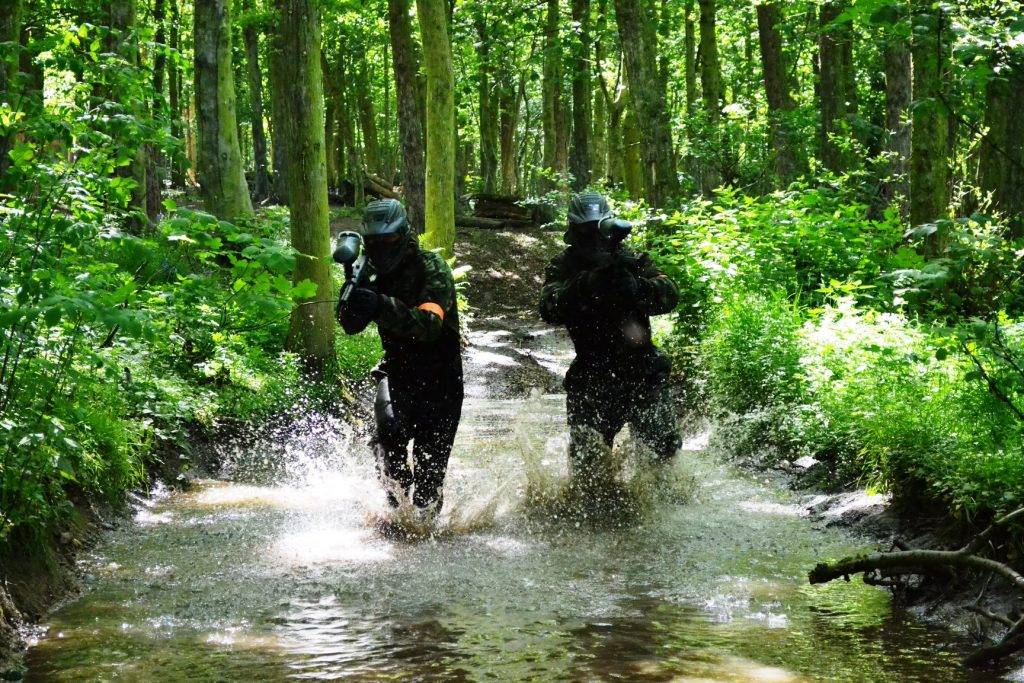 Wild Park Derbyshire is a family-run venue, established more than 20 years ago. We are situated in Brailsford, in the heart of the Derbyshire countryside. Here you can run wild and scream as loudly as you need to, yet we're only 10 minutes from Derby and Ashbourne.
Wild Park Derbyshire is equipped with excellent facilities, including separate changing rooms with hot showers, washrooms, toilets and a large car park suitable for coaches. We own our site and the land around us, and we've continually reinvested in our facilities and equipment.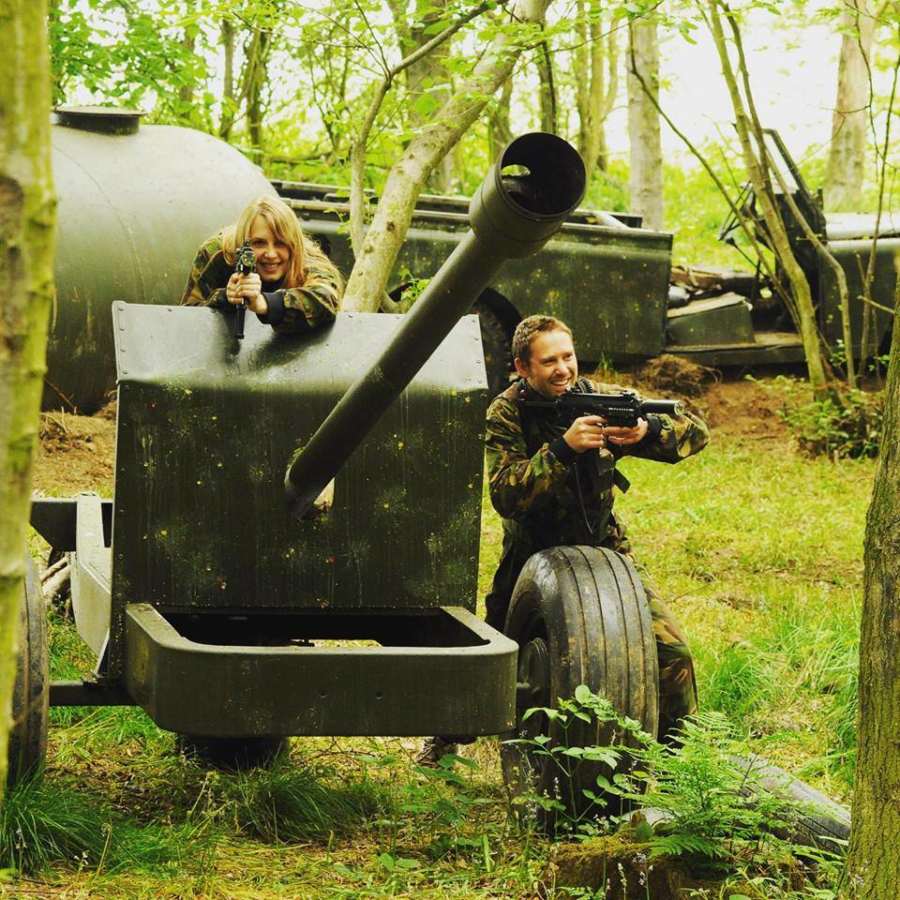 All the latest state-of-the-art equipment for Paintballing, Laser Tag and Quad Bike Trekking is provided to make your day as safe and enjoyable as possible. Wild Park Derbyshire has been at the top of the industry for many years – we set the benchmark for others to follow!
---
Paintballing
Paintballing is an adventure, a challenge. It's exciting, it's explosive action and, above all, it's great fun. As anyone who has played paintball before will tell you, it's the ultimate game of excitement between two teams of players where skill, strategy and teamwork combine.
Each player is equipped with full protective gear and a top of the range semi-automatic paintball marker. You're divided into teams and, after your initial safety briefing by our paintball game co-ordinator, the fun really begins!
The aim is to work as a team to achieve various objectives in different scenarios. You eliminate the opposition by marking them with a biodegradable, gelatine paintball, which splits on impact. You must defend towers, bases and bunkers or plan a major offensive through streams, gullies and trenches in our beautiful, mature woodland site. Elimination from a game doesn't mean an end to the action. Multiple viewing areas in safe zones assure that you will still feel part of the action – just exchange your marker for a hot drink and await the start of the next game.
---
Laser Tag
Laser tag is the perfect mix of action, adrenaline and fun. It's just like paintball but without the paint (or pain!). Still played in game zones, it's suitable for everyone from 7 years to 70. At Wild Park Derbyshire we have different zones within our private woodland areas, so be prepared to take on towers, huts and barricades, as well as streams and muddy slopes. You will be put into two teams and it's up to you to attack or defend. Your mission has started!
---
Quad Biking
Wild Park Derbyshire is a centre of excellence for Quad Biking! We're an extreme Quad Bike trekking centre, and whether you are an experienced off-roader or a first timer, Wild Park Derbyshire is the place for you. There's no other venue like us in the UK. With the assistance of our very experienced instructors, you'll be astounded by the level of riding you'll be able to achieve in just one session.
All riders are given their own Quad Bike for the duration of the instructor-led Quad Trek, and we kit you out in overalls to protect your clothing, as well as supplying you with a helmet and a balaclava. After a comprehensive safety briefing and instruction session, it's time to ride!
Quad Biking is suitable for anyone over 10 years old. The machines are easy to use and control, and there's a Quad Bike for all levels of ability. For adults we use fully automatic 400cc Suzuki Quad Bikes, while for junior riders (aged 10-15 years) we use Polaris 50cc – 200cc Quad Bikes.
Wild Park Derbyshire has over 200 acres of land to trek through, including mature woodlands, swamps, brooks, open fields, mounds and speed arenas, meaning that each trek is different. Choose from our standard 10 mile trek or the extended 15 mile trek. Our experienced instructors are constantly assessing your ability to ensure that you're safe, achieving your potential and having an awesome time!
---
Archery and Shooting
Archery
Archery is a great way to let off some steam, have fun and improve your hand/eye coordination! Suitable for everyone over the age of 6 years, it's a great experience to try with your family, friends or colleagues. We provide top-of-the-range equipment and we even have a custom-built shelter, making it an all-weather activity. Our experienced instructors provide full guidance, to ensure your safety and enjoyment.
Pistol Shooting
Pistol Shooting is an adrenaline-filled activity that's perfect for everyone, including families, corporate groups, birthday parties, and Stag and Hen parties. Have you got what it takes to hit the target? A steady hand and a good eye helps, but Pistol Shooting is suitable for complete beginners. Come and try our Smith & Wesson Mod. 586 .177 Air Pistols, with a 10-round magazine.
Crossbow Shooting
If you love Archery and Pistol Shooting, you'll really enjoy Crossbow Shooting! Just like Archery, you'll need a steady hand and a good eye, but Crossbows are perfect for everyone, including complete beginners. You don't all have to be as good as William Tell!
---
Book Your Own Wild Park Adventure
So join us for Paintballing, Laser Tag, Quad Biking, Archery or Shooting, and GO WILD in the beautiful Derbyshire countryside. It's the perfect day out for a celebration, a family experience, a Stag or Hen event, or a corporate team-building day. Contact us to book your adventure today at Wild Park Derbyshire!