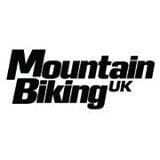 Location details
Caves and dry river valleys are a common feature of the White Peak area, as well as many mines and quarries, now closed. The multi-use recreational Monsal Trail runs along an old railway line that used to connect London to Manchester, and interesting historical features, such as viaducts, still exist. The terrain is best ridden when dry as it gets muddy easily.
Start/finish
Miller's Dale station car park (grid ref SK 138/733, postcode SK17 8SN).
Getting there
Miller's Dale is east of Buxton. From the A6, turn north at Blackwell on the B6049. Turn left in the village of Miller's Dale (signposted to Wormhill) and follow signs to the car park, on the left.
Maps & books
Ordnance Survey Landranger 119: Buxton & Matlock.
White Peak Mountain Biking: The Pure Trails by Jon Barton (Vertebrate Publishing).
Accommodation/facilities
Try the Wriggly Tin luxury holiday cottage (01298 872009, www.wrigglytin.co.uk), the Angler's Rest self-catering apartment (01298 871323, www.theanglersrest.co.uk), both in Miller's Dale, or Ravenstor YHA (0345 3719655, www.yha.org.uk). Pub meals are available at the Angler's Rest.
Head west on the Monsal Trail to Chee Dale. Descend to the river and follow it to the Wye Dale car park. Turn left onto the A6 – take care! After 1km, turn sharp left up a rough track to King Sterndale. Join the road and continue through the village.
When the road bears right, turn left on a bridleway (Priest's Way). Cross the fields, jink left then right, and climb to the A5270. Turn left, then bear off right shortly afterwards. Go left at the crossroads, into Chelmorton village.
Carry straight on, past the Church Inn, and bear right up the bridleway. At the top, turn left on the Pennine Bridleway (PBW). Follow this across the A6, then turn left before the campsite, on some doubletrack.
Stay on the PBW as it heads downhill, across the Monsal Trail and uphill to Mosley Farm, then take the cycle track to the left. Join the tarmac near the quarry, then turn off right shortly afterwards, on the PBW, up to Wormhill.
Turn right on the road, then left back on the PBW. Follow this to a road and turn right. At the crossroads, go right on the Limestone Way, down to a minor road. Turn right, then right again, on the B6049 through Miller's Dale. As you exit the trees, turn left up a steep track.
When the gradient eases, turn off left, on a wide track to Priestcliffe. At Lydgate Farm, turn left. Follow this track as it bears right by a barn and continues to Brushfield.
Bear left here, and when the track descends steeply, keep left, dropping down to the Monsal Trail. Turn left and follow it for 4km, back to the start.