Peter Simons Photography
Amateur photography and Peak District Enthusiast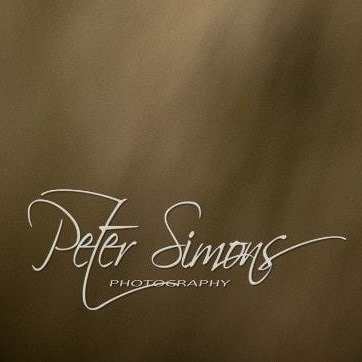 Pete Simons is an amateur photographer with a special interest for landscapes, pets and the occasional local event. Photography and graphic design have always been among his main interests along with music, though his day job is in IT. Pete hails from The Netherlands and moved to Sheffield fifteen years ago. With the Peak District on the doorstep, the photographic opportunities are endless.
Favourite places include Higger Tor, the Derwent Valley, Strines and Chatsworth. He publishes to Instagram and Facebook as Peter Simons Photography, and regularly posts in Facebook groups such as Let's Go Peak District, Peak District Photography and Pictures Of Sheffield Old And New. He likes to experiment with different styles, but most images are moody with strong contrast and rich colours. Pete attended a Villager Jim Photography Day with Phil Sproson to further explore the camera's possibilities; and he can be found out in the Peak most weekends and evenings.
Peter Simons Photography
Top 5 Peak District Photos
#1 Bamford Edge view across Ladybower
A classic view from Bamford Edge looking over Ladybower Reservoir with expansive views across the Peak District. Isn't this snowy scene just fantastic!
© Peter Simons Photography – Bamford Edge and Ladybower in the Snow
---
#2 The wonderful Wyming Brook
Wyming Brook, in the Yorkshire Peak District, on the edge of the National Park, is an absolute gem. This Site of Special Scientific Interest (SSSI) is a wooded ravine with a crystal-clear brook tumbling through it, over mossy stones and part-submerged tree roots, criss-crossed by a series of a picturesque wooden footbridges.
Pete's photograph using a long exposure camera technique gets the smoothed silky water effect, and it looks perfect with the water tumbling over the mossy rocks in Wyming Brook.
© Peter Simons Photography – Wyming Brook
---
#3 Lose Hill seen from Derwent Edge in the Snow
A wonderful portrait orientated photograph of Lose Hill covered in snow with Ladybower Reservoir and its beautiful coniferous woodland plantation in the middle ground. A stunning photograph by Pete!
© Peter Simons Photography – Lose Hill from Derwent Edge in the Snow
---
#4 A family day out at Stanage
A family day out to Stanage, a family of sheep wandering towards the mighty gritstone Stanage.
Stanage Edge is a mighty gritstone escarpment north of the pretty village of Hathersage. It's hugely popular with rock climbers, who travel from all over the country to take on the many challenges provided by its sheer faces. Stanage runs for almost four miles roughly north to south, from Moscar Moor to Burbage, rising to 458 metres (1,503 feet) at High Neb, its highest point.
In many ways Stanage is the epitome of the Dark Peak. Its gritstone plateau is a wild place, often harsh and brooding, with sharp winds that will take your breath away. But the views from the top are just as breath-taking, and in warmer months its slopes are softened by blooming purple heathers and bright bracken. Here and there are abandoned millstones, echoing back to the industrial past of this area.
© Peter Simons Photography – Stanage Family
---
#5 Millstone Sunset
The market for Peak District millstones disappeared all of a sudden in the mid-18th Century when white bread became fashionable. The gritstone of turned flour a grey colour, whereas imported French millstones were capable of producing white flour.
Across the whole of the Peak District there are 100s of millstones that all of a sudden couldn't be sold and still lie today exactly where they were produced – up on the hills below the gritstone edges.
The Millstone is symbolic of the Peak District National Park, and you'll see them mounted onto stone plinths as you drive into the National Park. The abandoned millstones look beautiful when used as foreground interest in Pete's photograph here.
© Peter Simons Photography – Millstone Sunset
---
Peter Simons Photography
Facebook Feed
[custom-facebook-feed id=petersimonsphotography num=20]