Padley Gorge
The wooded ravine known as Padley Gorge is only a stone's throw from civilisation, but feels like another world entirely.  Located close to the A6187 on the border between Derbyshire and Yorkshire, it lies at the eastern edge of the Peak District National Park.
Here, ancient oak and birch trees grow along gentle slopes, forming the most wonderful twisted shapes, and in the valley below a crystal-clear stream, Burbage Brook, rushes across rocks.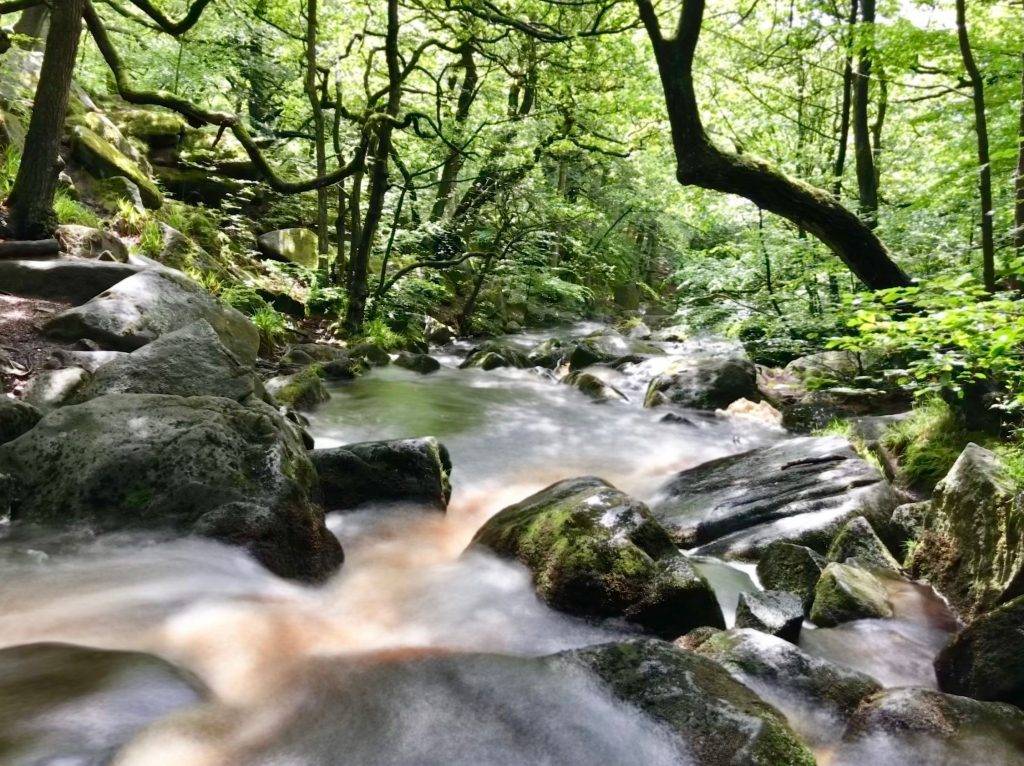 The area is a designated Site of Special Scientific Interest (SSSI), recognised in 1972 as being "the best example of the remnant oak-birch woodland that once covered much of the edges of the gritstone uplands of the Peak District." Padley Gorge is home to a number of endangered species of birds, including pied flycatchers, wood warblers and hawfinches, as well as rare plant life.
The northern edge of Padley Gorge, where Burbage Brook leaves the edge of Burbarge Moor and runs towards the National Trust estate at Longshaw, is extremely popular with families in the summer months. The shallow streams, shady trees, pretty wooden footbridges and large flat rocks – perfect as stepping stones – make the area a haven for children.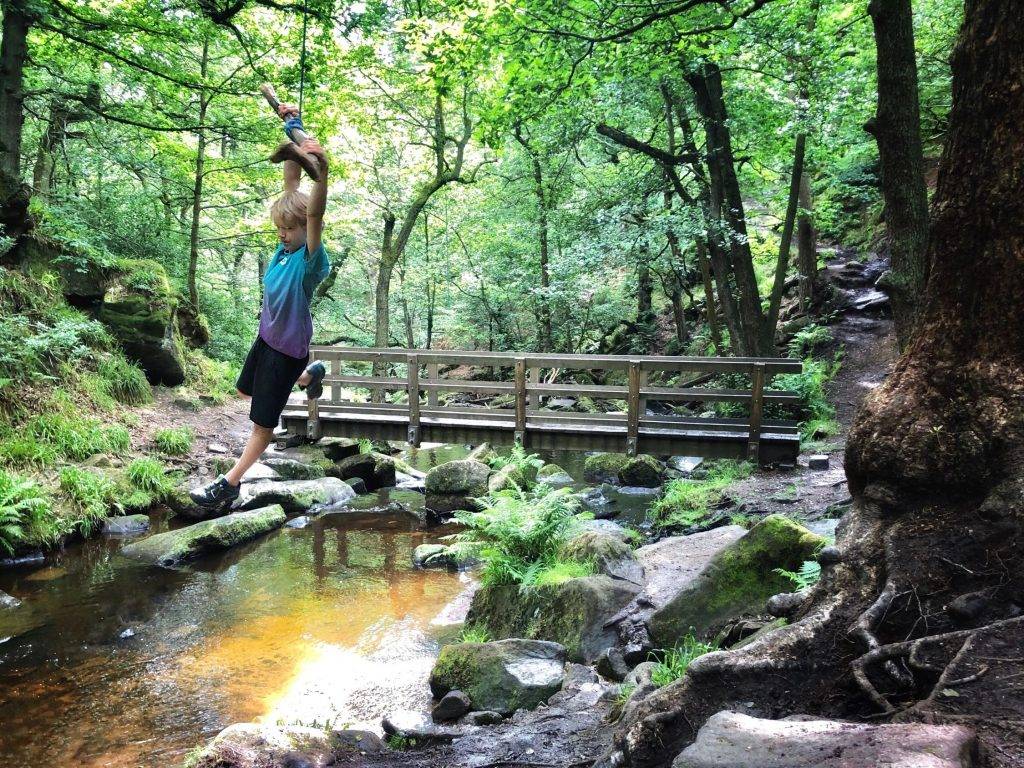 Those seeking peace and tranquillity here don't have to wander far to find it, however. There are many beautiful walks through the woodland, but most day trippers don't seem to venture far into the trees, and very quickly the sound of rushing water and birdsong drowns out any other sounds.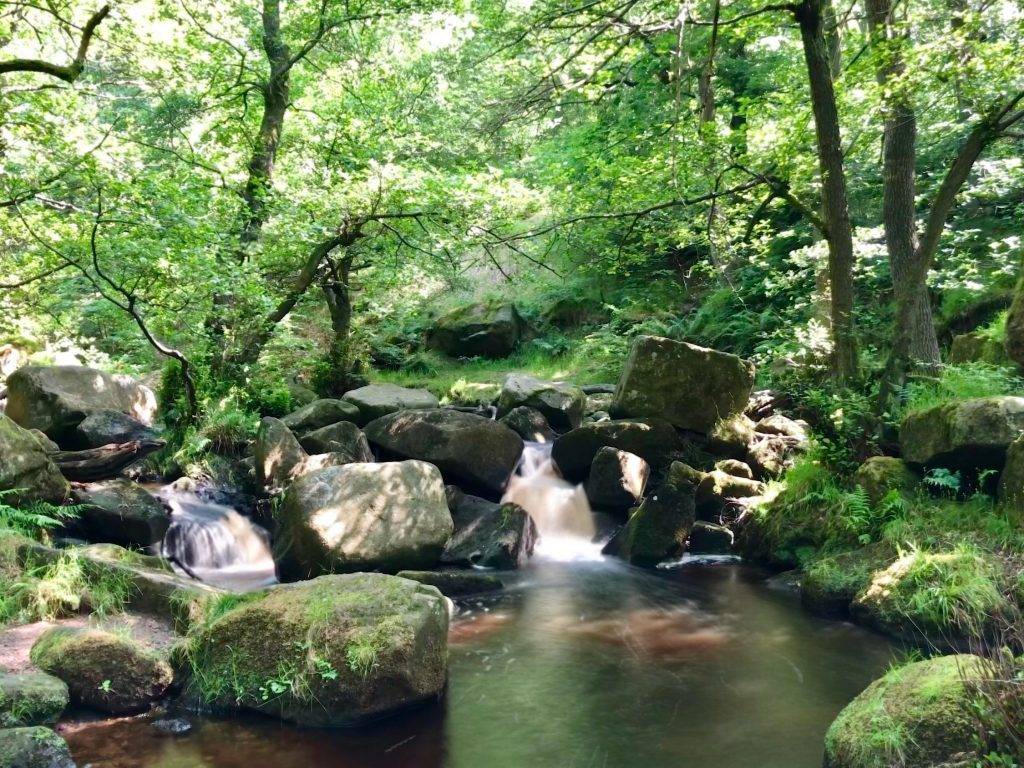 The area known as Padley Gorge is actually part of the larger Yarncliff Wood, which in turn is part of the Longshaw Estate, and the whole area is owned and managed by the National Trust. The wooded area is surrounded by fabulous open moorland, bright with purple heather in the summer months.
This is an area of ancient human habitation. You'll find the remains of stone circles and prehistoric settlements on the moors to the north and east of Padley Gorge, and the Iron Age fort of Carl Wark, a scheduled ancient monument, looks down on the site from the horizon.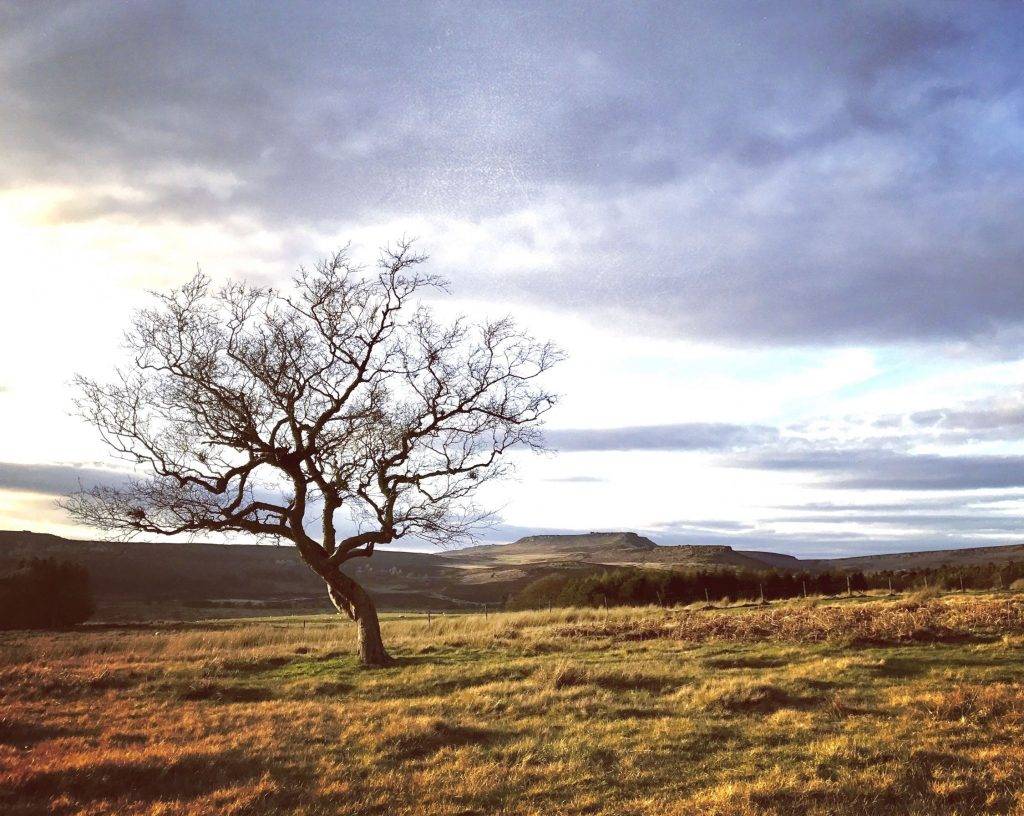 ---
Walks in and around Padley Gorge
To enjoy Padley Gorge and the surrounding area, why not follow our 4.5 mile walk, that starts and ends at Grindleford Station Café, where you can reward yourself after your adventures with one of their legendary chip butties and a pint of tea!
For a shorter walk, and particularly one to enjoy with your children, follow our 2 mile Kids Walk through Padley Gorge.