Minninglow
The mysterious site of Minninglow (also referred to as Minning Low) lies in the Derbyshire Peak District, located just off the High Peak Trail, closest to the villages of Pikehall and Parwich.  It is a large collection of ancient tombs strewn through woodland on the top of a hill, with a distinctive double ring of beech trees that make it a landmark for many miles around. 
The tombs comprise an Early Neolithic chambered tomb which is the largest in Derbyshire, dating back to 3400BC, and two bowl barrows that date back to the Bronze Age.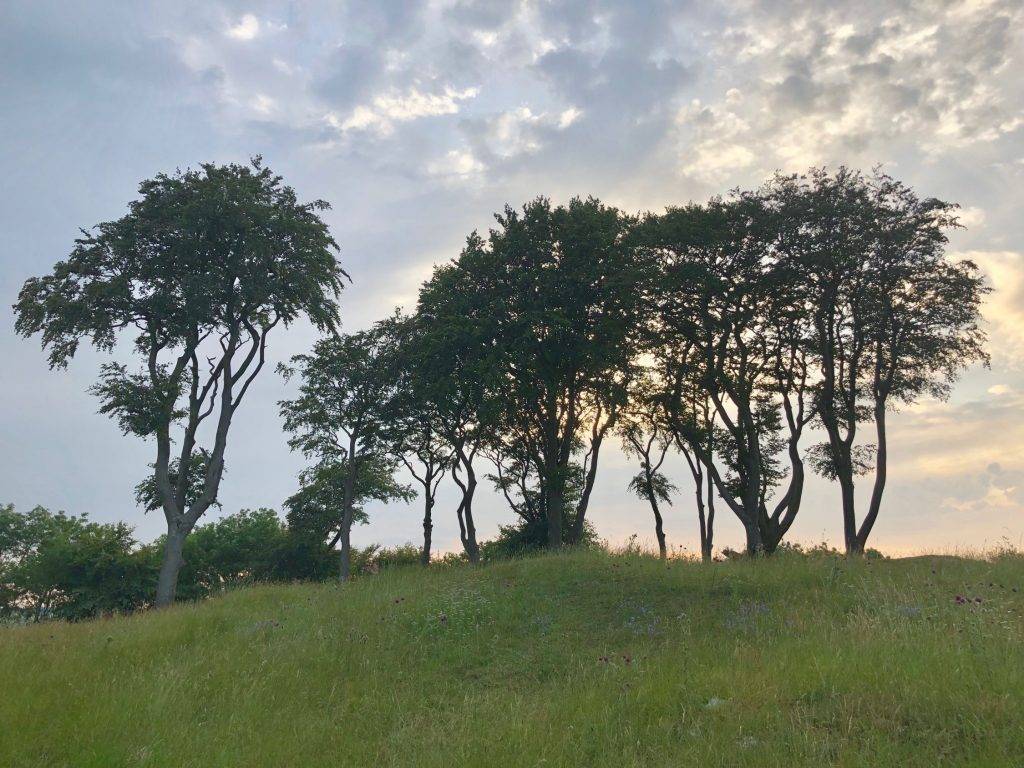 The Minninglow chambered tomb is made up of an oval-shaped cairn that measures 45m x 38m and stands at a height of 2.4m. It contains two complete chambers made of limestone slabs, and three further incomplete chambers.
Chambered tombs are funerary monuments, marking the ancient resting places of Britain's earliest rural communities. They were often used for communal burials and were also likely to have been ritual sites for local people. Only 300 chambered tombs still survive in England, and the tomb at Minninglow is particularly well-preserved. Because of this it has nationally-recognised heritage status as a Scheduled Ancient Monument of national importance.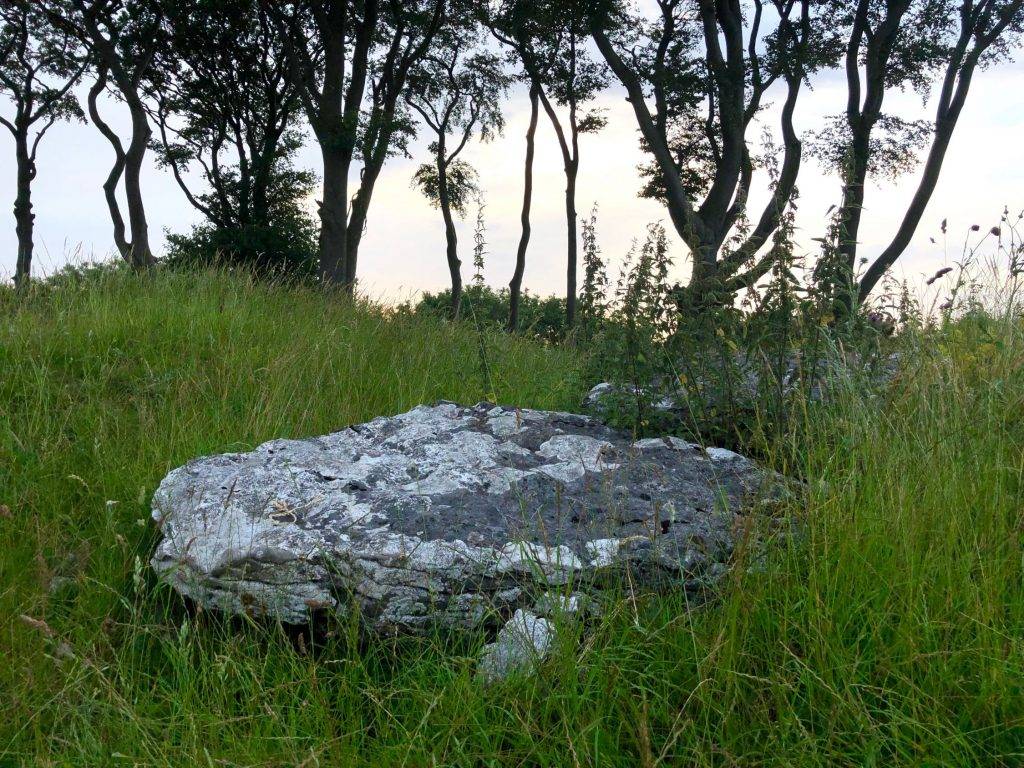 The Bronze Age barrows are also very well-preserved. They are located approximately 25m north-west of the chambered tomb and form an oval mound that measures 23.5m x 16.5m, standing at 2m high.
Excavations of the chambered tomb carried out between 1843 and 1851 revealed human bones, as well as Roman bronzes, coins and pottery dating from the 3rd Century, suggesting that the Romans had also used or disturbed the site. Excavations of the Bronze Age barrows revealed two flint knives, a bronze razor and a bone tool.
There is a concessionary footpath to Minninglow from the High Peak Trail, starting at SK20577, and it is well worth exploring respectfully.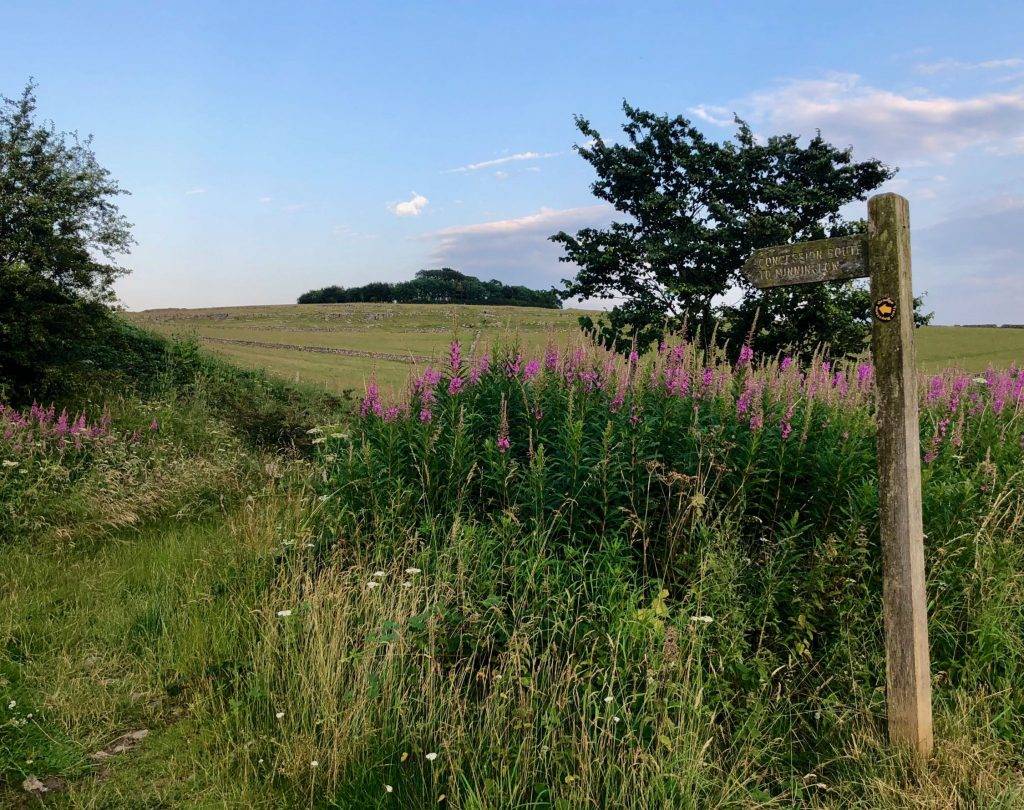 For a short walk to Minninglow along the High Peak Trail, click HERE.
For a family cycle ride along the High Peak Trail and Tissington Trail to Minninglow, click HERE.