Coombs Dale
The Peak District National Park is full of the most wonderful dales, but Coombs Dale is a particularly special gem. 
For a start, it's virtually unknown – to most visitors and even to many residents of the neighbouring villages – so you're almost guaranteed to find peace and quiet here.
Secondly, it's absolutely beautiful. The visitor approaches Coombs Dale through arches of towering ash trees, rounds a corner beside a stream … and suddenly finds him or herself in the midst of a deep valley, with steep-sided, grassy slopes rising up all around. It's a designated Site of Special Scientific Interest (SSSI) in recognition of its nationally important wildlife habitats, and it's home to large numbers of rare wildflowers and butterflies.
And finally, it's a place of history and legend. For over 200 years ago Coombs Dale was the hunting ground of a feared highwayman, Black Harry. His ghost is said to still haunt the quiet valley on the darkest nights…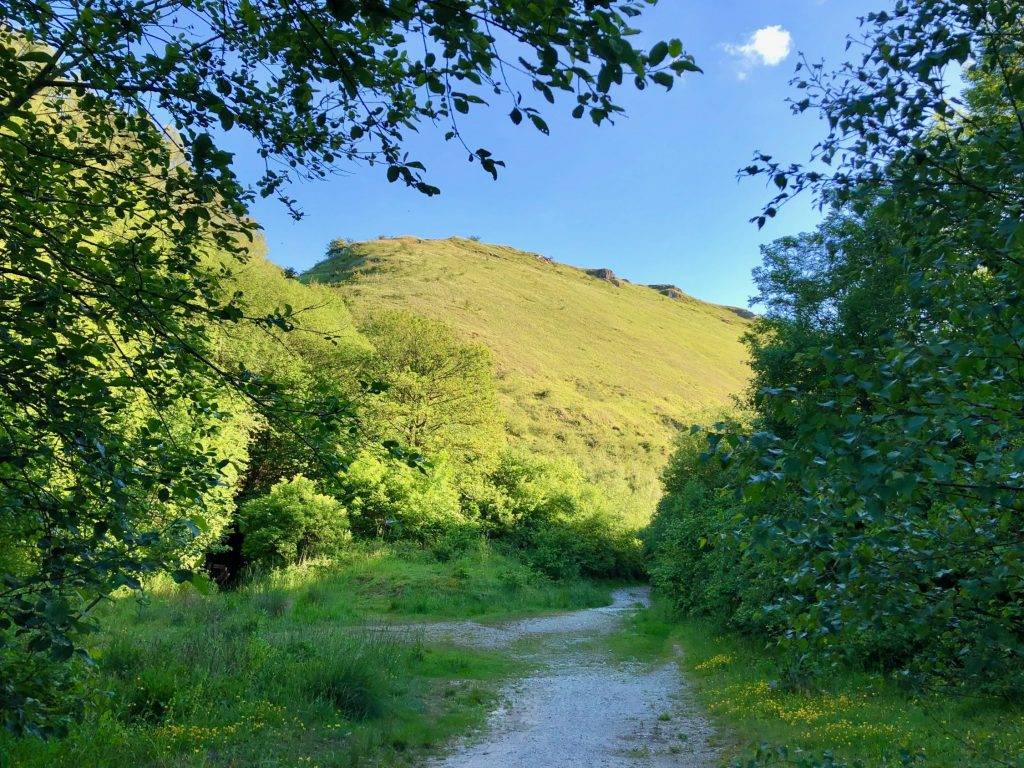 ---
Geology
Coombs Dale is a dry limestone valley, covering an area of more than 230 acres. The dale itself and the surrounding hills are made up of carboniferous limestone, created around 330 million years ago, when Britain lay under a shallow, tropical sea close to the equator. The fossilised skeletons of the tiny sea creatures and plants which formed the limestone can still be seen in many of the rocks today.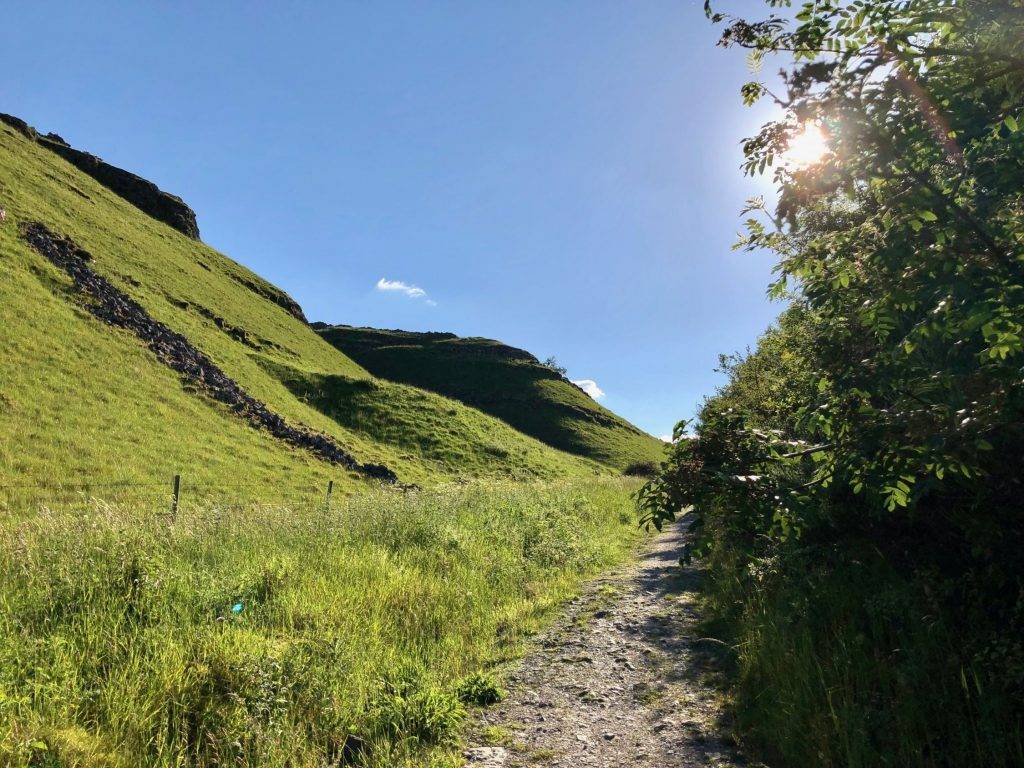 ---
Flora and Fauna
Coombs Dale has largely managed to escape the hand of modern agriculture, other than for grazing. As such it has been allowed to flourish naturally, and it has become home to many threatened species.
Coombs Dale is perhaps best accessed by a bridleway leading from the village of Stoney Middleton. It is approached through arches of ancient ash trees, and the path is lined with hazel, willow and blackthorn. The blackthorn here blossoms very early, with profusions of white flowers.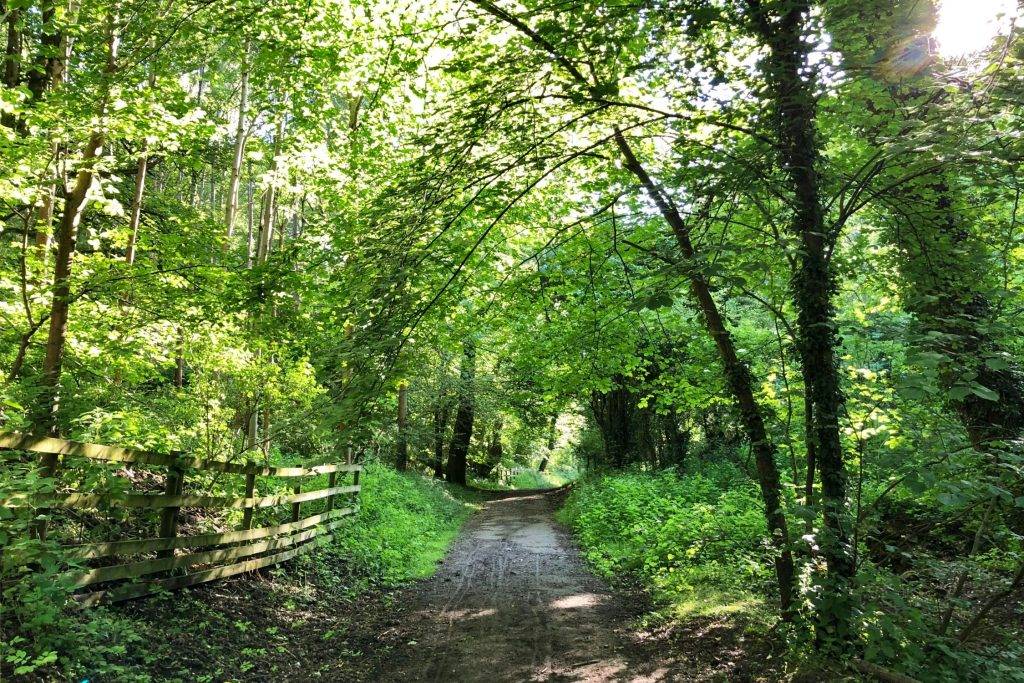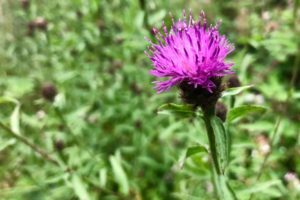 Once in the dale, look out for rare plants, including limestone fern, rock rose, dark red helleborine, fingered sedge, maiden pink, and lily of the valley. This is also prime territory for numerous types of endangered orchids, including the bee orchid and lizard orchid. The southern slopes of the dale are covered in cowslips, and bright pink woolly-headed thistles grow along the pathways.
A number of species of insects also love Coombs Dale. It is renowned for being one of the best sites in the UK for its varieties of butterflies. Look out for the dark green fritillary, ginger skipper and brown argus.
The dale is also home to a number of birds of prey, their calls quite eerie as they echo through the valley. Look out for little owls on the limestone outcrops, and hares racing across the steep-sided slopes.
---
Black Harry the Highwayman
Coombs Dale wasn't always the tranquil, peaceful place it is now.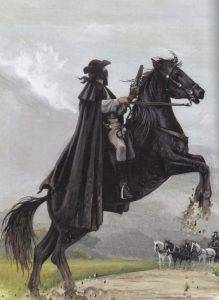 Hundreds of years ago, when maps weren't readily available and signposts rarely existed or couldn't be read, the chances of becoming lost on the Derbyshire moors were high, especially at night. Masked robbers ruled the roads after dark, and travellers were frequently at the mercy of these highwaymen. Historian Howard Smith has described that the Derbyshire of 250 years ago was '…like the Wild West … travellers feared moving around this county like no other.'
In the early 1700s Coombs Dale was notorious for being a very dangerous part of Derbyshire. A number of ancient packhorse routes ran through the area, trails used from the early Middle Ages until the mid 19th Century to transport goods on horseback across the region. As such, this isolated spot was the perfect place for attacking vulnerable merchants and travellers making their way between Tideswell and Bakewell.
Coombs Dale was the hunting ground of a particularly feared highwayman known as Black Harry, who would regularly prey on those crossing the moors after dark. After a number of murderous years, Black Harry was eventually caught and arrested at Wardlow Cop by local law enforcement officials. He was hung and gibbeted on the Gallows Tree at nearby Wardlow Mires.
His legacy is still evident here. Black Harry Gate still stands in Coombs Dale, at the end of Black Harry Lane. An old farmhouse of the same name stood until the 1970s, when it was demolished to make way for local mining activities.
And it is said that on dark nights the ghostly sounds of galloping hooves can still be heard approaching across the moors. Maybe this is part of the reason why Coombs Dale has remained so undisturbed for centuries.