Lying just on the outskirts of the little village of Birchover is the fascinating and mysterious cave complex known as Rowtor Rocks.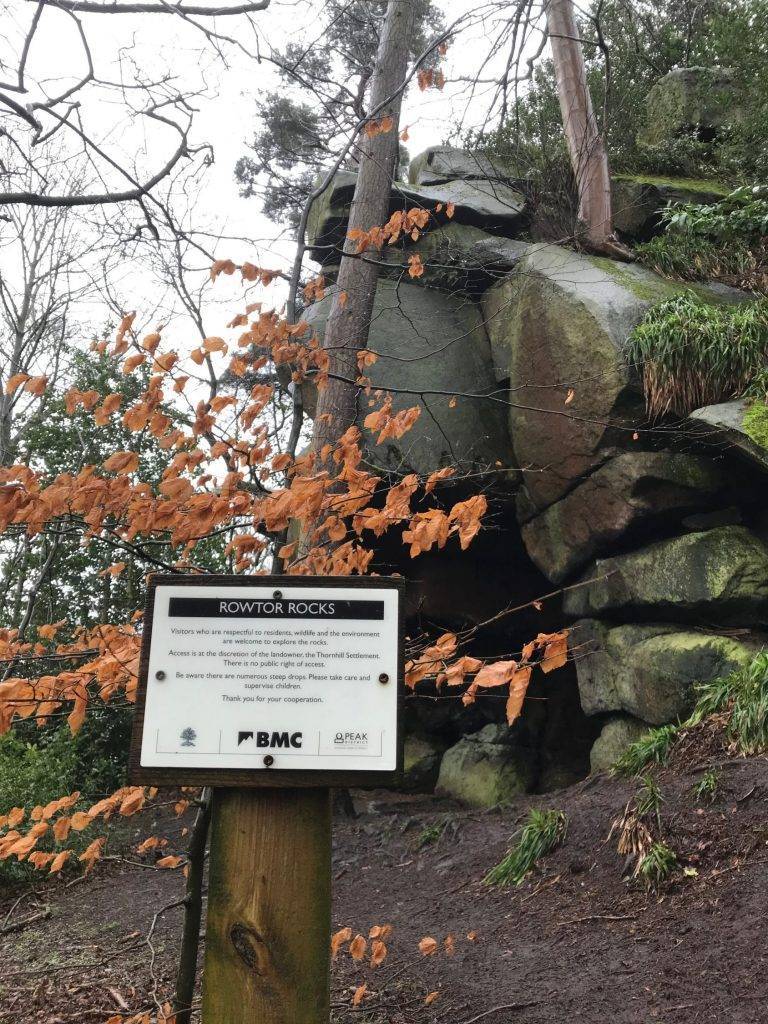 Rowtor Rocks consists of numerous interlinked tunnels and caverns, some natural and some man-made. Many of the rocks have been carved with symbols and pictures, including serpents, circles and cups. A series of steps, thrones and altars have also been fashioned out of the stone in a number of places.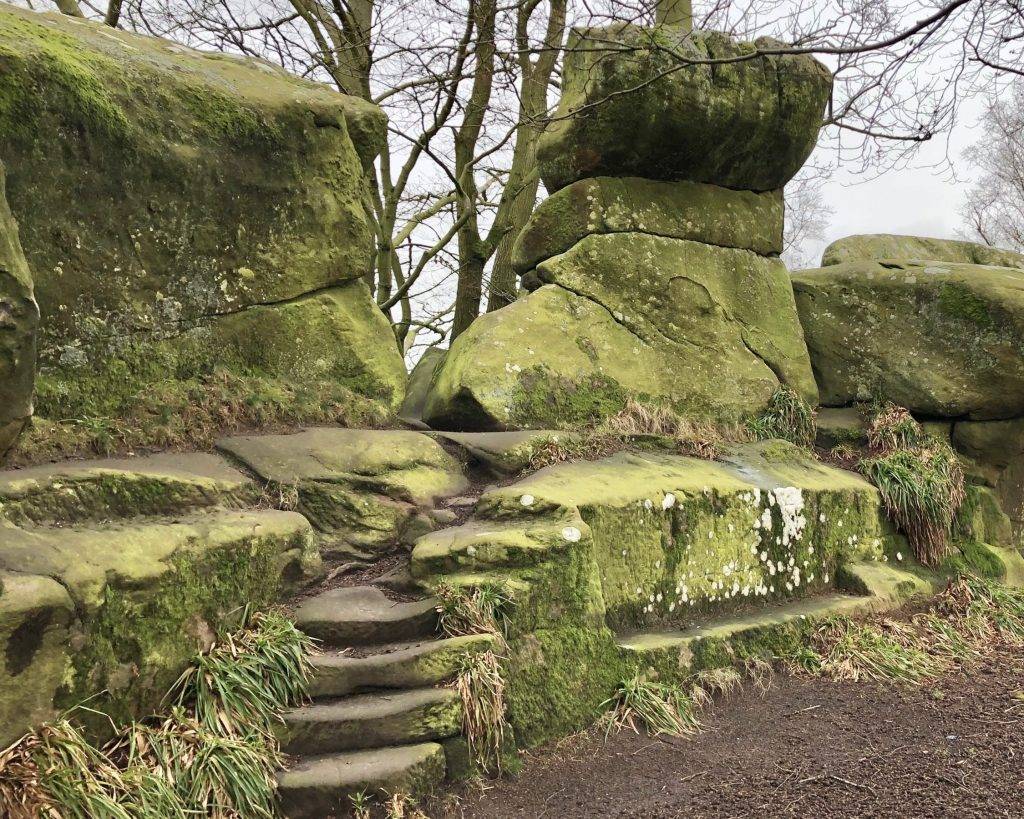 The carvings and cave systems date from the 17th Century and are the handiwork of a very intriguing individual, the local parson of the village, Reverend Thomas Eyre (d. 1717).
Despite being a man of the cloth, Thomas Eyre was a Druid who reputedly practised witchcraft. It is believed that he used Rowtor Rocks in his Druid ceremonies, and also wrote his village sermons sitting on the seats he had carved, looking out over the landscape. Two of the caves were reputedly created by Thomas Eyre in which to entertain his friends.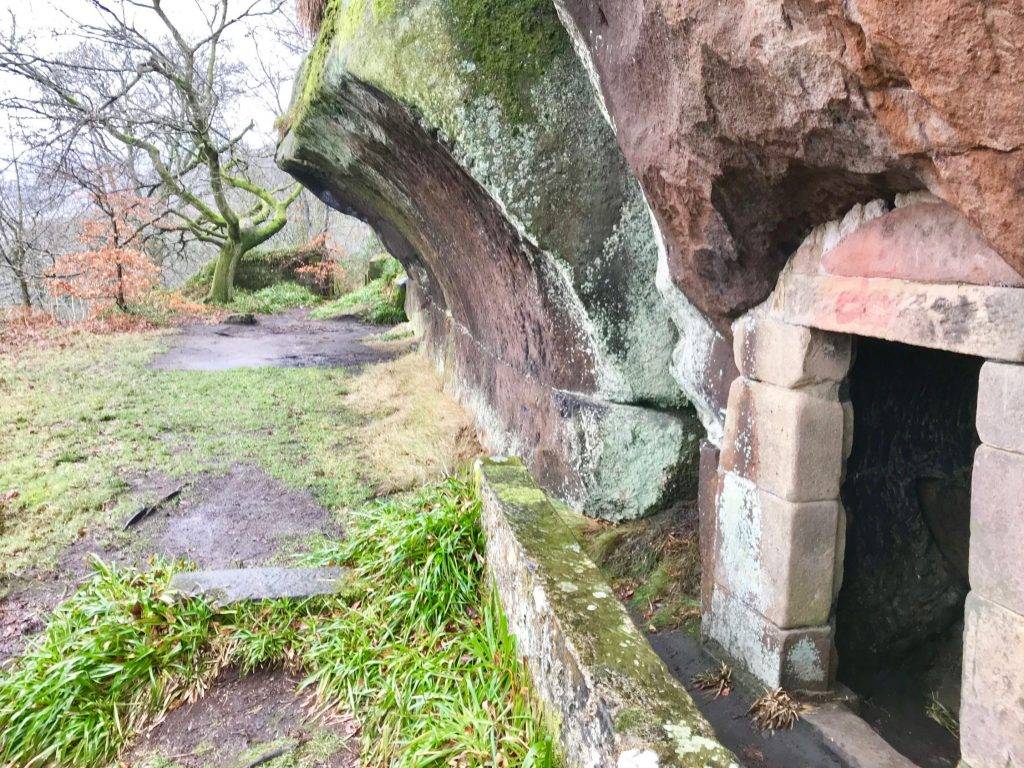 Thomas Eyre, who lived at Rowtor Hall, was also responsible for building a private chapel below Rowtor Rocks. The building still survives to this day and is now the parish church of St Michael. It is unusual in that it has no windows at all on its two main sides.