Tideswell Dale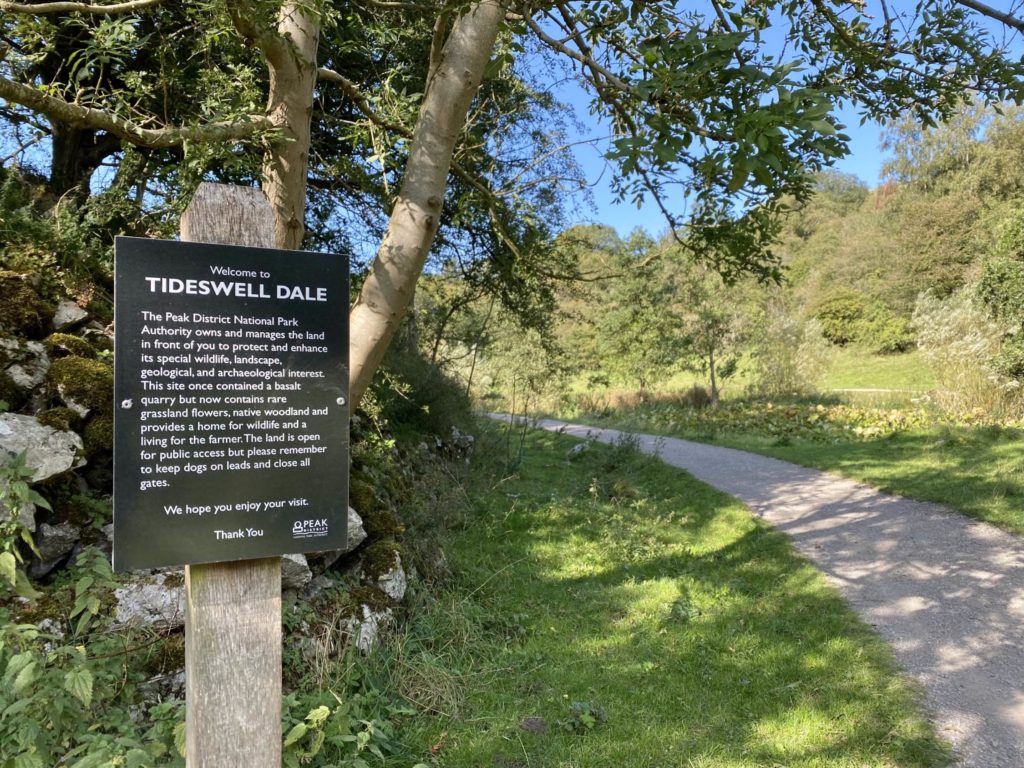 To the south of the pretty Peak District village of Tideswell you'll find Tideswell Dale. This short, largely dry limestone valley is a nature reserve and Site of Special Scientific Interest (SSSI) managed by the Peak District National Park Authority.
Tideswell Dale is one of the many steep-sided limestone dales in this part of the Peak District. It's home to a wide variety of plant and animal life, including many rare varieties of orchids and butterflies. A peaceful ravine with a shallow stream running through the centre, it has easy access paths throughout.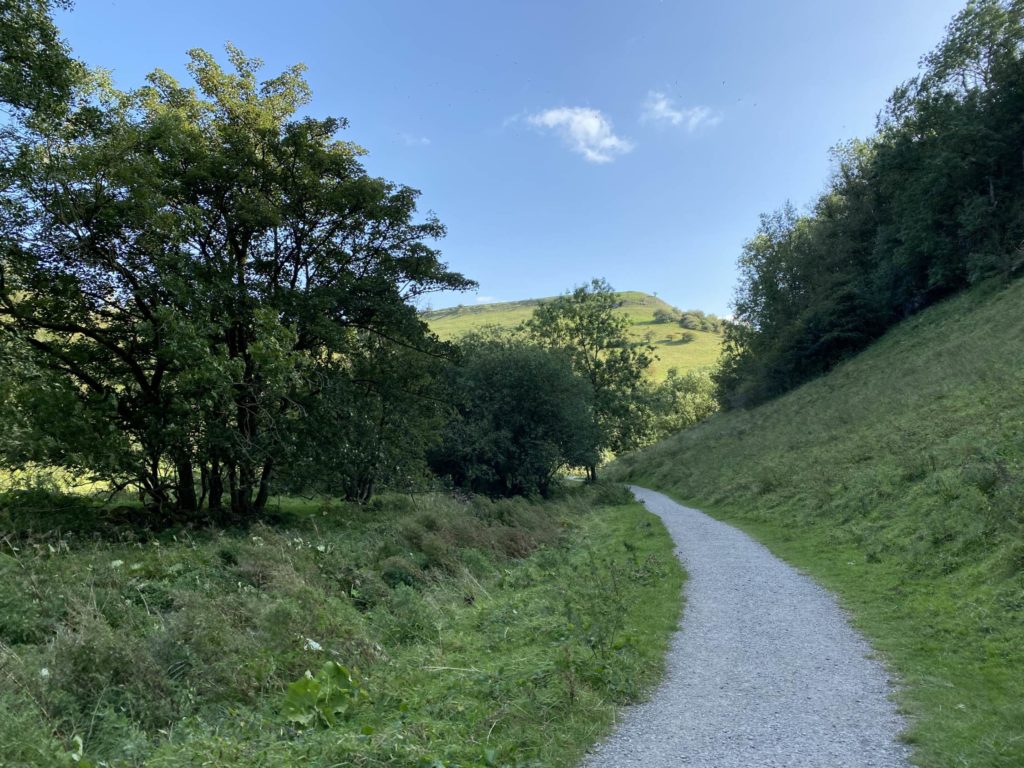 The Carboniferous limestone rocks that tower over the dale were formed 350 million years ago, when the area was under the waters of a warm, tropical sea. They're now home to ancient ash and elm trees and wild flowers including scabious, ox-eye daisy, cowslip, common spotted orchid and bloody cranesbill, a form of wild geranium, as well as bilberry and heather.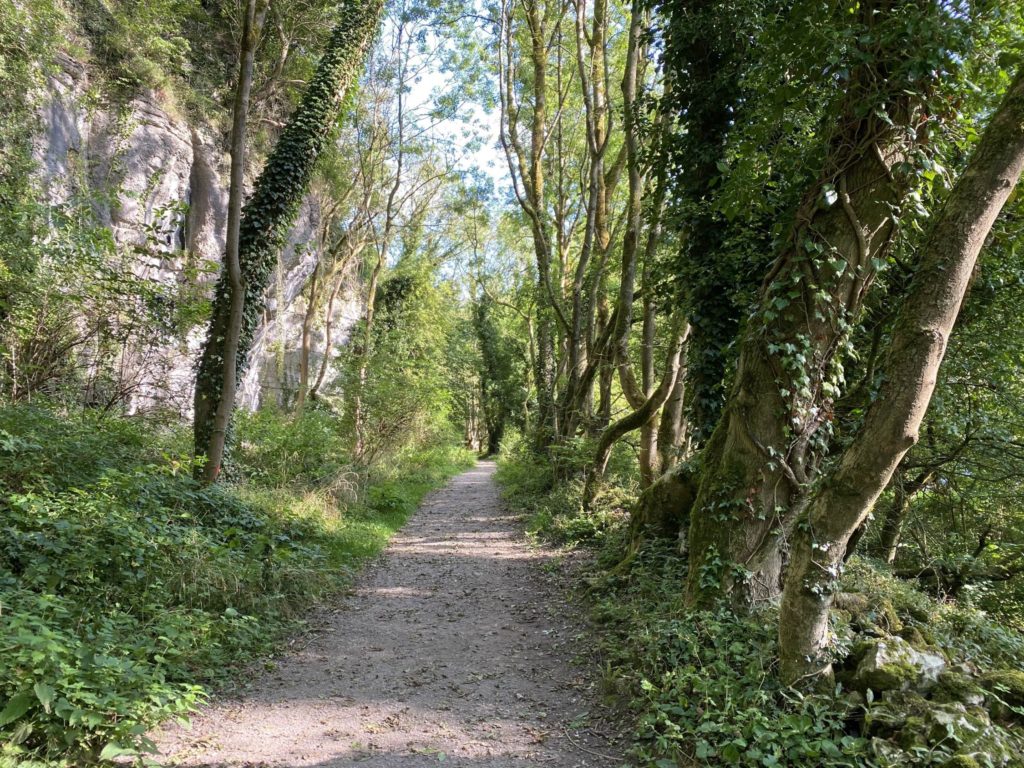 Tideswell Dale is also known for its impressive outcrops of 'toadstones', a blue green basalt created by ancient volcanic activity. For many years there was a basalt quarry in the dale, and the sound of industry echoed where you'll now hear birdsong.
At the foot of the dale is Ravenstor, a huge outcrop of overhanging rock, popular as a rock-climbing location and boasting the hardest route in the Peak District (Mutation, graded 9a).
The paths at the foot of the valley lead on to the pretty hamlet of Litton Mill in one direction and Miller's Dale in the other direction, the latter reached via the beautiful traffic-free Monsal Trail.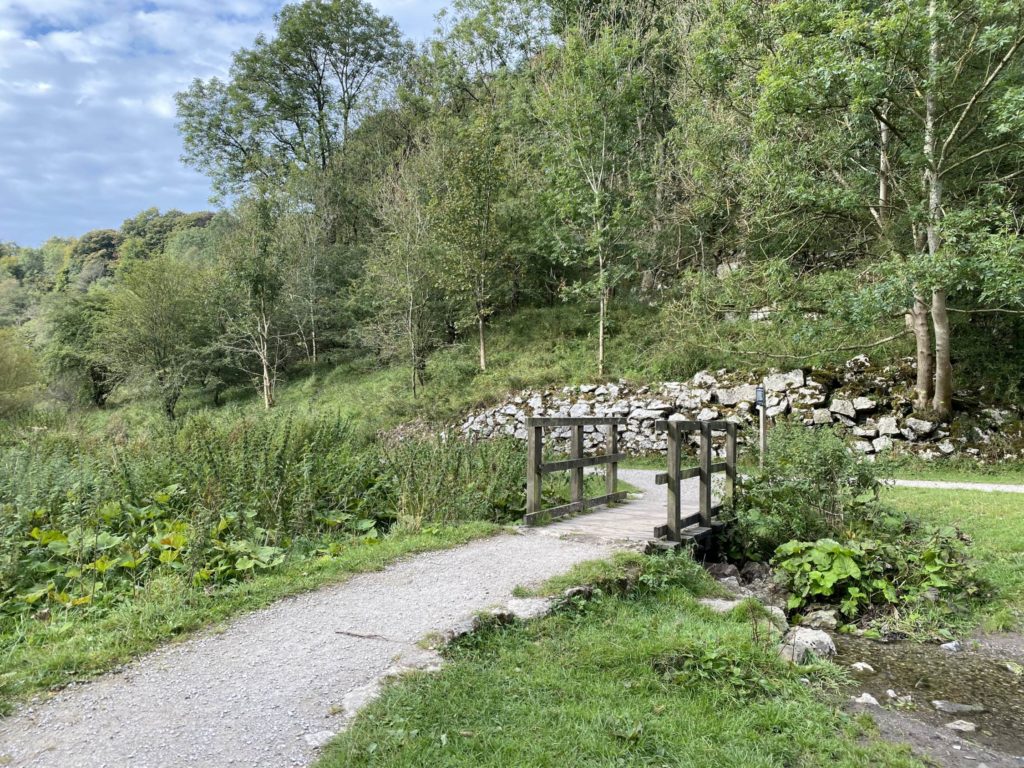 ---
Facilities at Tideswell Dale
There is a large car park (fees apply) at Tideswell Dale, as well as public toilets. There is a sculpture trail and picnic area, ideal for children, and often a refreshment van on the site as well, selling sandwiches, coffee and cakes.
Further parking is available at the other end of the Dale, near Litton Mill.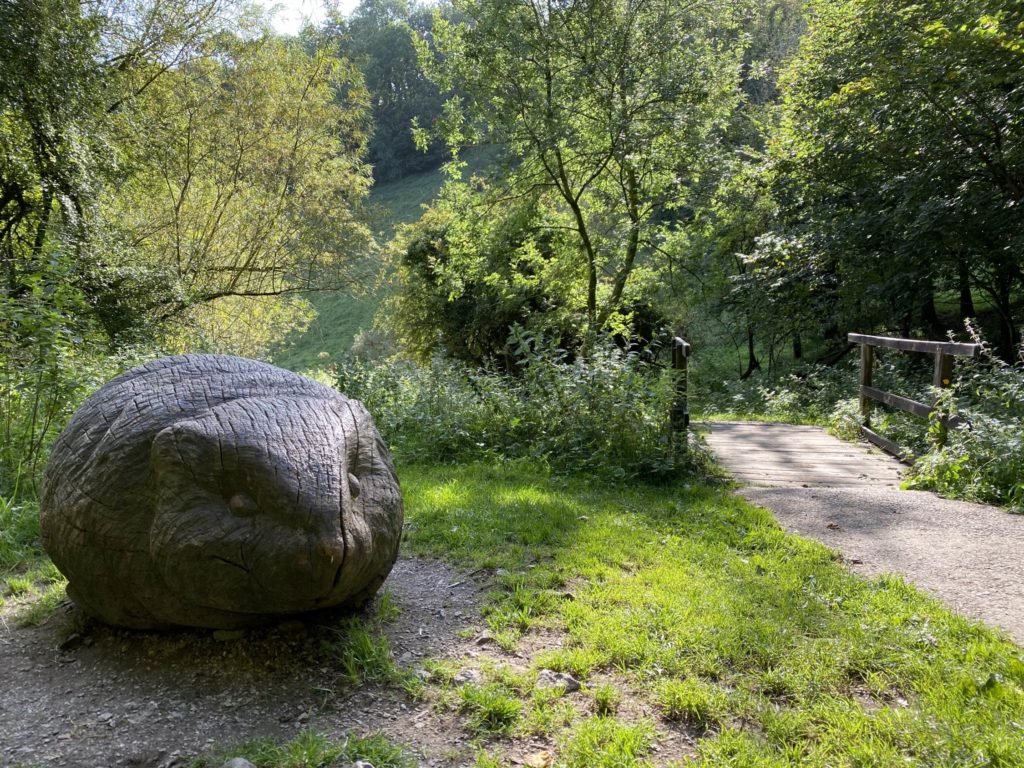 ---
How to Find Tideswell Dale
Access into the dale is well signposted from the B6049 south of Tideswell.
---
Walking in and around Tideswell Dale
There is an obvious and accessible path through the dale, completing a circuit around 0.5 km in length around the inner perimeter of the dale.
For a longer route, try our 6 mile Tideswell Walk which starts and ends in Tideswell village. The route goes through Tideswell Dale and Litton Mill, and then along the Monsal Trail to Miller's Dale, before returning via field paths on the Limestone Way into Tideswell. The route is dog-friendly and pretty much guaranteed to be cow-free for those who want to avoid bovine encounters!