Tideswell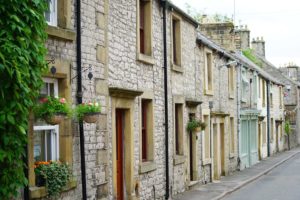 Tideswell is a large village in the heart of the White Peak. It has a great selection of independent shops, pubs and cafes, and is surrounded by some of the most beautiful limestone uplands in the area.  Its magnificent church is known as the Cathedral of the Peak, and rightly so.
History
Tideswell is a village with a rich history. It dates back to pre-Roman times and was mentioned in the Domesday Book of 1086, when it was part of the parish of Hope.  It owed its early wealth in the Middle Ages to lead mining and wool production, and its prosperity is evident from the size and splendour of its magnificent church.  By the 19th Century Tideswell was noted for its textile industry, with the nearby mills at Cressbrook and Litton producing cotton, and a number of factories in the village weaving silk.
The Cathedral of the Peak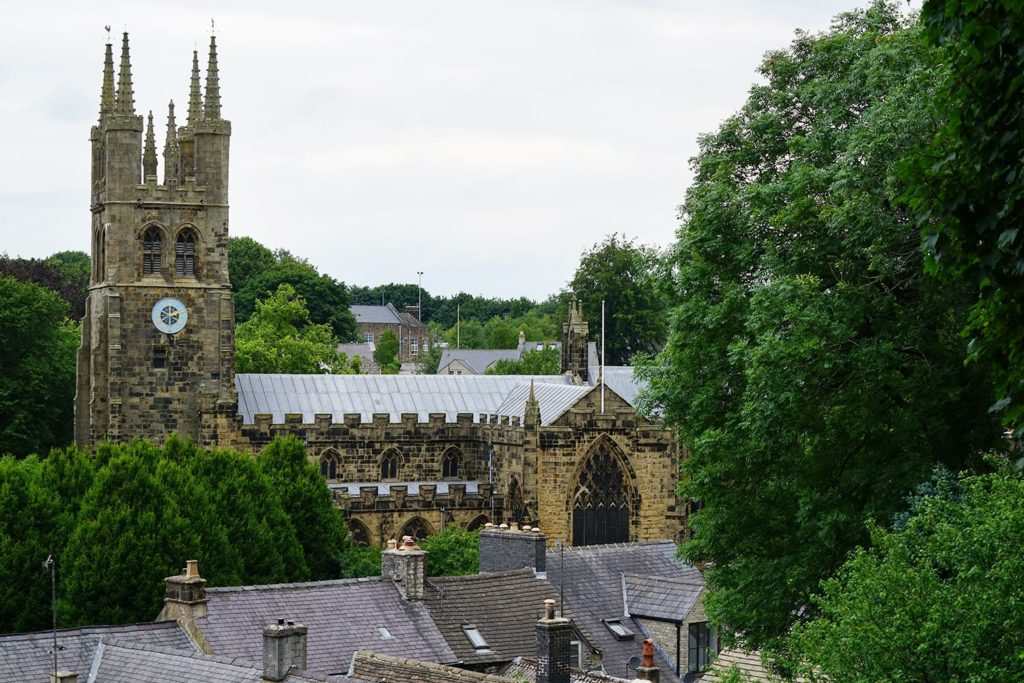 The church of St John the Baptist is situated in the centre of the village. It was built entirely in the 14th Century and contains some impressive wooden carvings, brasses and monuments, as well as a great number of tall, unstained glass windows, making its interior unusually airy and light.
Events
Tideswell is well known for its popular Food Festival, which takes place every May. It features a wide variety of food from local suppliers, as well as stalls, cookery demonstrations and entertainment.   The Festival was set up by the Taste of Tideswell project, which was established by a group of local people in 2009 with backing from the Big Lottery Fund and the BBC's Village SOS series.   Its aim was to support village shops and local food producers.  As well as the founding of the Food Festival, during its life the Taste of Tideswell project has overseen the opening of a School of Food, with subsidised cookery and brewery courses, the formation of a community garden, and the establishment of a quality mark – Tideswell Made – to designate quality local produce and wares.
Tideswell Wakes Week is a much older village tradition, dating back almost 750 years, taking place in late June every year. It coincides with the village's annual Well Dressing ceremony and the church's Festival for St John the Baptist.
Tideswell Dale
On the outskirts of the village is the beautiful Nature Reserve of Tideswell Dale. This is a lovely, sheltered limestone gorge, part of the Wye Valley Site of Special Scientific Interest, designated for its geology and distinctive grasslands and woodlands. It is home to many species of wild flowers and butterflies , including small heath and common blue.