Heights Of Abraham | Matlock Bath | The Peak District | Derbyshire
The Nott'm Lass explores The Heights of Abraham in Matlock Bath, allow Lucy to take you on a virtual tour of this wonderful day out.
What a great day out at the Heights of Abraham in Matlock Bath, Derbyshire. What an amazing tourist attraction. I couldn't recommend it enough! Here is a quick insight if you're planning visiting Matlock Bath in The Peak District. From cable cars, caves to a fantastic place to eat.
Nott'm Lass
View on Youtube | IG: @thenottmlass | FB: The Nott'm Lass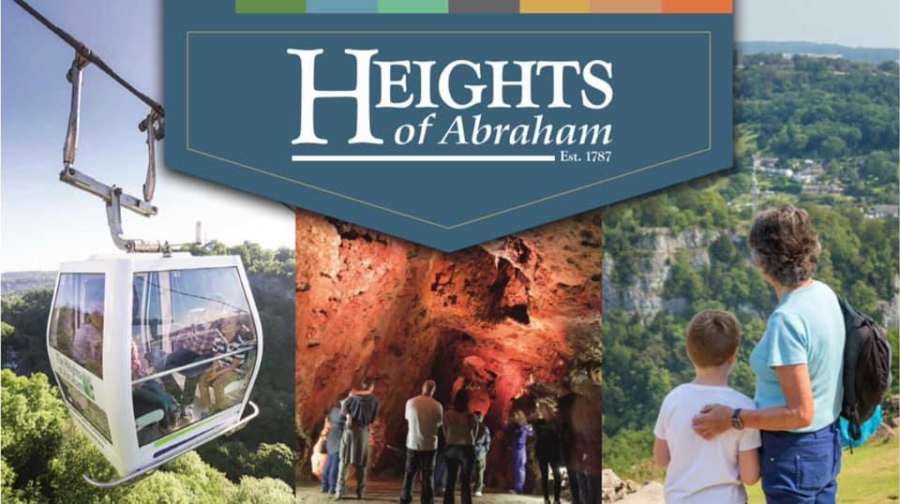 The Heights of Abraham in Matlock Bath has been one of the region's most popular visitor attractions ever since it first opened in 1787 – and it's not hard to see why! It's now a multi-award-winning destination on the edge of the Peak District National Park.
Set high on Masson Hill overlooking the beautiful Derbyshire countryside, the 60 acre estate boasts two stunning show caverns, fascinating exhibitions, a fossil museum, a Victorian lookout tower, gift shops, restaurants with incredible views, adventure playgrounds, and miles of wonderful woodland walks …. not to mention the thrilling cable car ride to get there!
There's something for everyone for a full day out at the Heights of Abraham, and your dog is welcome too!
More about Matlock Bath
Matlock Bath was developed as one of England's first true tourist destinations. It occupies a beautiful position in a limestone gorge on the River Derwent, and boasts attractive riverside gardens and steep wooded hillsides.
Matlock Bath has been a popular tourist attraction since the late 17th Century, when the healing properties of its warm spa waters were first discovered. Access to the area was improved in the 18th Century, and by the 19th Century Matlock Bath was a place for society's finest to visit.
The town is still a wonderful place to visit, with a long street of shops, cafes, amusement arcades and places of interest, including an aquarium and photographic museum. The riverside walks are great for peaceful, shady strolls, and there is a good children's playground area to keep younger visitors amused.