10 Best Peak District Days Out With Kids
The Peak District National Park is the perfect place for family adventures, with something for explorers of every age to enjoy. To give you some inspiration, we've gathered together our pick of the 10 Best Peak District Days Out With Kids. You'll find everything here from spooky castles to mysterious caves, thrilling cable car rides to fun days racing about in the hills. Let's go!

---
Head Underground
The limestone rocks of the Peak District have created a huge amount of spooky caves over the millennia. For a safe yet thrilling family adventure underground, take a tour in one of the beautiful show caverns in the pretty village of Castleton. Our favourites are Blue John Cavern and Treak Cliff Cavern, both homes to Blue John stone, Britain's rarest mineral, and the only two places in the world where you can see it in its natural state! Kids of all ages will be entranced by the huge caverns with their stalactites, stalagmites and incredible rock formations.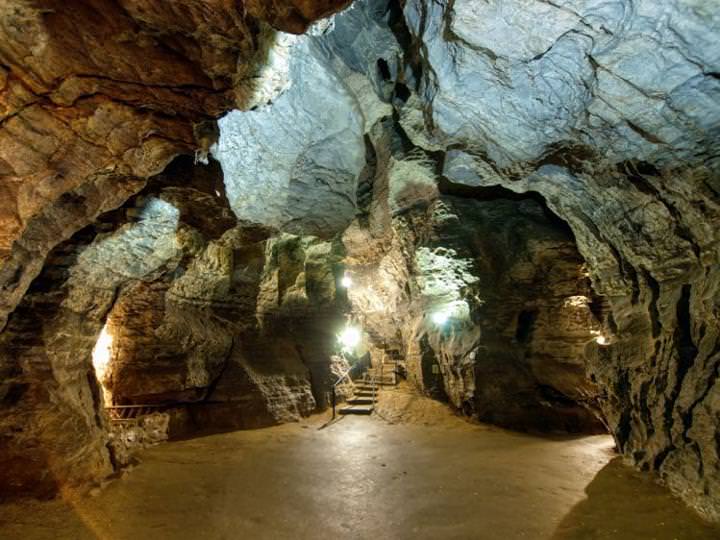 ---
Climb the Mother Hill
For proper outdoor adventure fun, summiting the hill of Mam Tor and touching that trig point at 517m feels like a great achievement for a child, yet it's not a terribly difficult climb. The path to the top is well paved from the National Trust car park just outside Castleton (S33 8WA, SK 12384) and the views from the top are stunning! More than just a hill, Mam Tor is the site of two well-preserved ancient forts, one dating from the late Bronze Age and the other from the early Iron Age. This makes Mam Tor the site of one of the earliest hill forts in Britain and also one of the largest, covering an area of around 16 acres.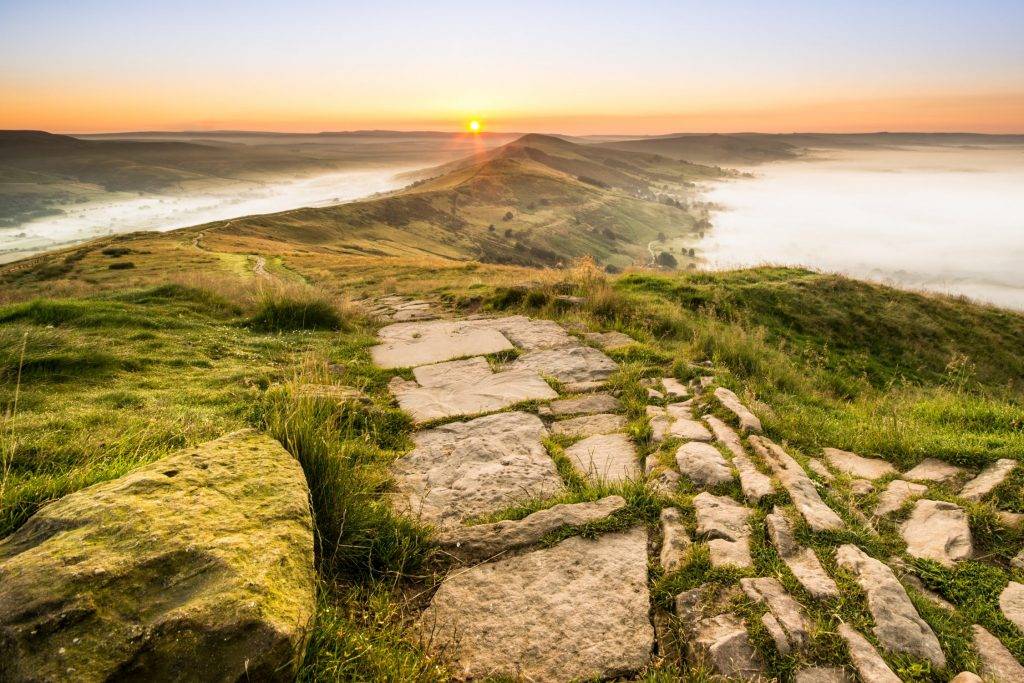 ---
Scale the Heights of Abraham
For a fantastic day out for the whole family, you can't beat The Heights of Abraham in Matlock Bath. It's been one of the region's most popular visitor attractions ever since it first opened in 1787 – and it's not hard to see why! Set high on Masson Hill overlooking the beautiful Derbyshire countryside, the 60 acre estate boasts two stunning show caverns, fascinating exhibitions, museums, adventure playgrounds, miles of wonderful woodland walks ….PLUS the thrilling cable car ride to get there!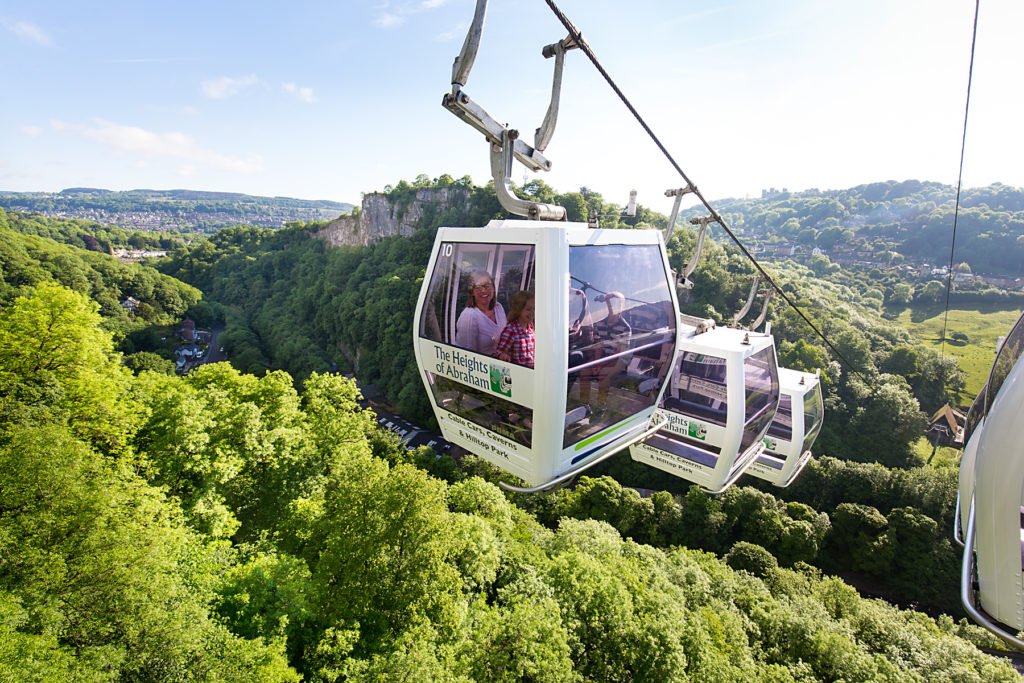 ---
Peak Adventure
As much as we love the Peak District, we know that the weather doesn't always play nicely! For those days when it's just too cold and wet for your children to race around outside, or if you just want to let them blow off steam in a safe environment, they'll love the wonderful soft play centre at Peak Adventure. A high quality, clean, indoor adventure centre in the pretty village of Rowsley, there's loads here to keep children of all ages happy. There's also an in-house café serving a great range of food and drink for the whole family.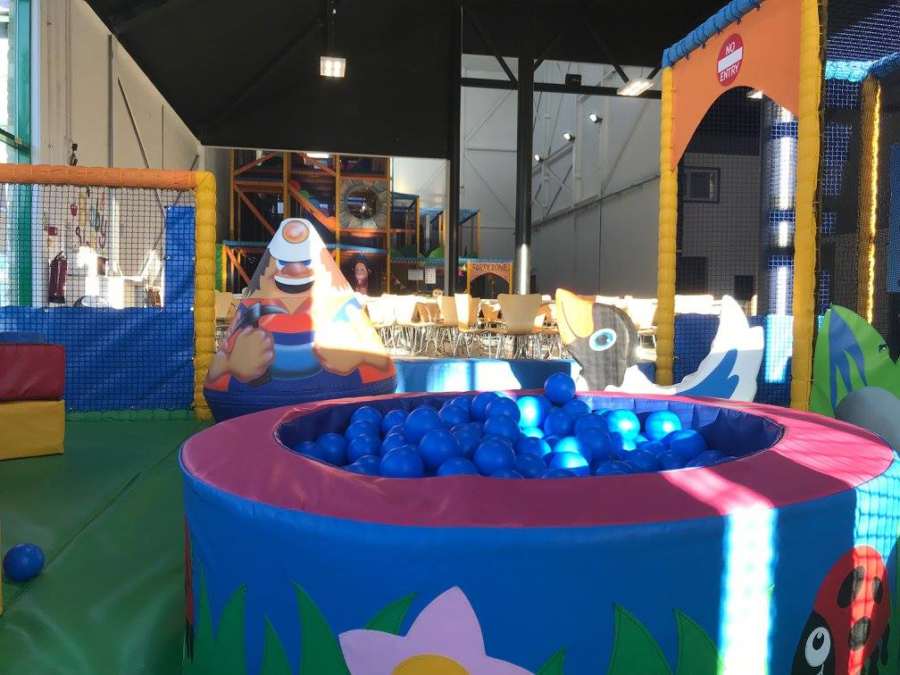 ---
Explore a Fairytale Castle
Bolsover Castle, just on the edge of the Peak District, is a true fairytale ruin perched high on a hill above the Vale of Scarsdale. Parts of the castle date from the late 11th Century, when it was built by William Peveril, one of William the Conqueror's knights. Today Bolsover Castle is owned by English Heritage and the ruins of the so-called 'Little Castle' (actually quite huge) are open to adventurous kids of all ages to explore, as are the Terrace Range, Riding House and the beautiful gardens. There's a cafe, gift shops and a castle-themed adventure playground too.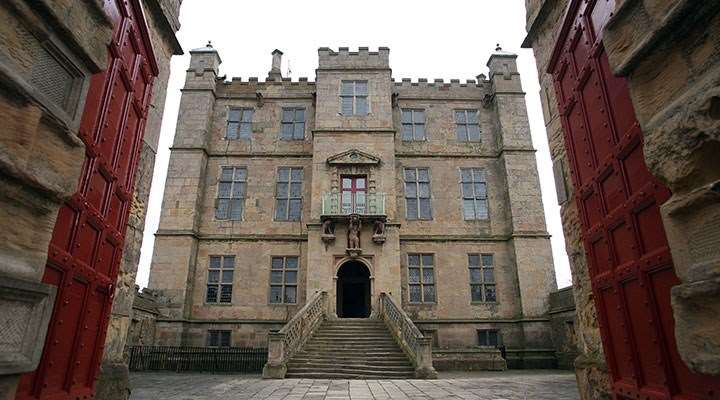 ---
Ride the Rails
Located just a short drive outside the lovely town of Matlock, Crich Tramway Village is a fabulous place to spend a day, with plenty to keep the whole family happy. It's home to the National Tramway Museum, with more than 60 vintage trams for visitors to admire in airy exhibition halls, but there's also a beautifully-recreated period village on the site, complete with a vintage pub, café and olde-worlde shops. A number of the old trams run through the village and can be hailed at historic tram stops, allowing visitors to take unlimited rides for more than a mile into the surrounding countryside. There's also a wonderful Woodland Walk and Sculpture Trail to explore, and play areas for children of all ages.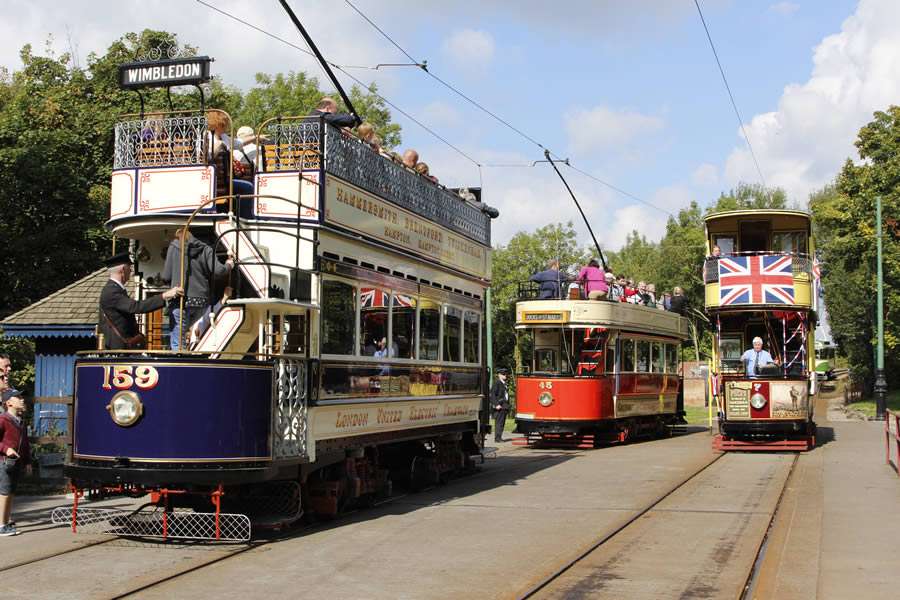 ---
Be Charmed by Chatsworth
Chatsworth is the jewel in the crown of the Peak District. Home to the Cavendish family since the 16th Century, this magnificent English country estate covers over 1,000 acres of parkland. Even if your children are not overly impressed by the stunning house or 100 acres of formal gardens, they'll love the large woodland Adventure Playground with its rope park, climbing frames, trampoline, slides, swings and a zip wire, as well as water and sand play. And when they need to wind down a bit, the beautiful Farmyard at Chatsworth allows children to get up close and personal with horses, donkeys, pigs, cows, sheep and goats. There are regular animal handling sessions, animal care talks and demonstrations, plus trailer rides through the surrounding landscape.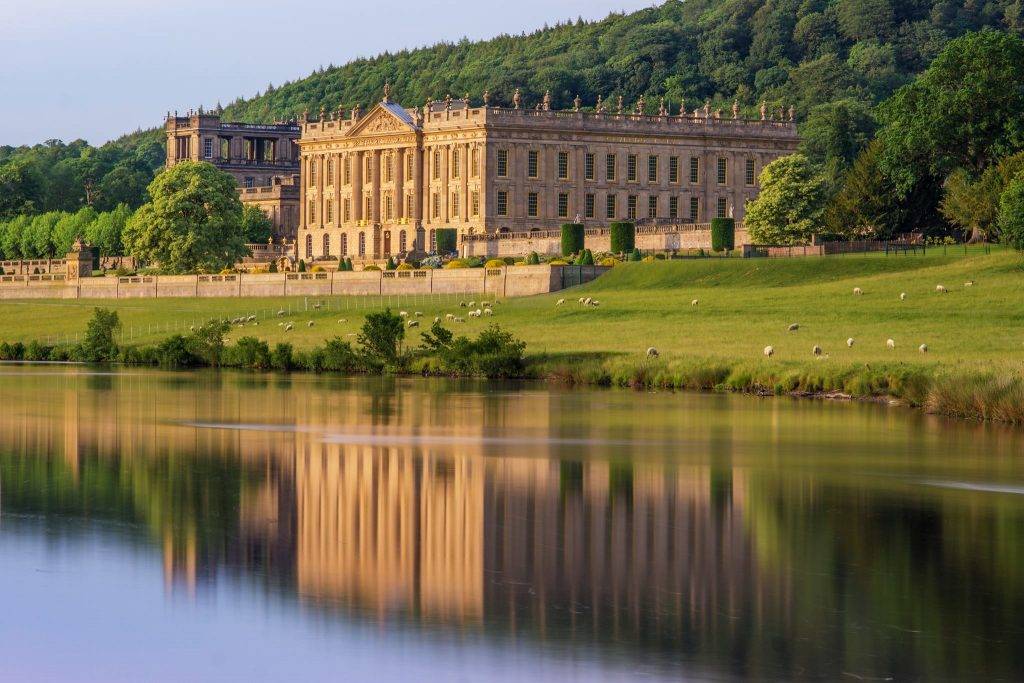 ---
Thrills and Spills at Gulliver's Kingdom
If your children are hankering after thrills and spills, Gulliver's Kingdom is a large, family-friendly theme park within walking distance of Matlock Bath town centre. It's specially designed for families with children aged between the years of 2-13 with a wide range of rides and attractions – from the Western World and pirates play area, to the log flume and Drop Tower. Set high on a stunning hillside at an altitude of 629 feet, there's extra adventure, added adrenaline and fabulous views all thrown in for free! The location makes for a unique theme park experience, adding an extra element to the thrill of the rides.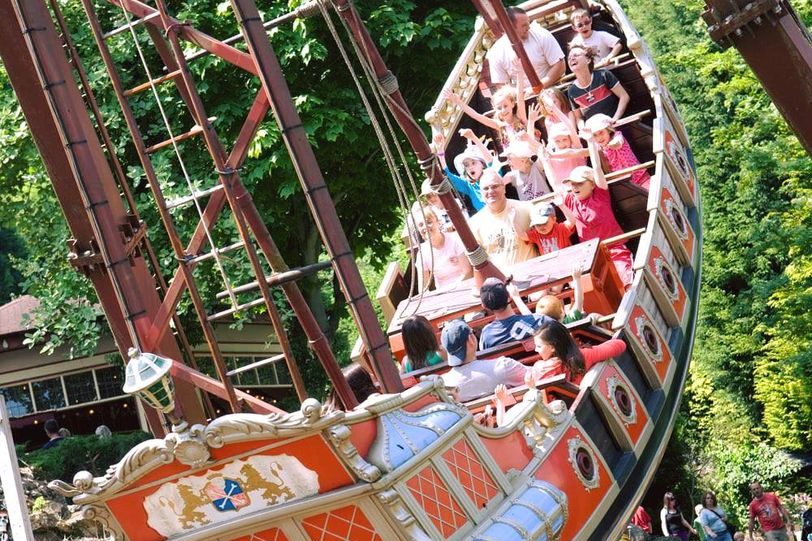 ---
Take a Walk on the Wild Side
To give your kids a real sense of adventure and allow them to see the very best of the Peak District, why not take them on one of our acclaimed Kids' Walks? These walks are all written specifically with children in mind. They're shorter than average, with plenty of rocks to scramble over, trees to climb, rope swings to play on, streams to paddle in, even hidden caves to explore. Plus, none of them will cost you a thing!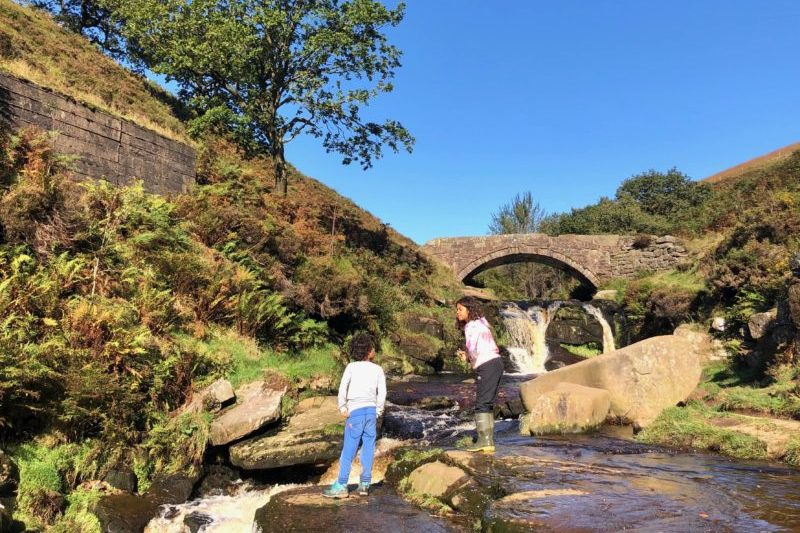 ---
On Yer Bike!
Finally, the Peak District is blessed with miles and miles of wonderful, safe, traffic-free cycling/walking trails on former railway lines, taking you through spectacular countryside. Our favourite is the Monsal Trail which runs for nearly 9 miles between Bakewell and Chee Dale. On the way it runs through six old railway tunnels, all fully opened and lit during daylight hours. Some are almost half a kilometre long and curved, meaning that it's impossible to see the opening from the start of the tunnel, which just adds to the excitement of exploring! Bikes can be hired from Hassop Station Cycle Hire at one end of the Monsal Trail, or Blackwell Mill Cycle Hire at the other. Both offer a wide range of kids' and adults' bikes, as well as electric bikes, tandems and trailers.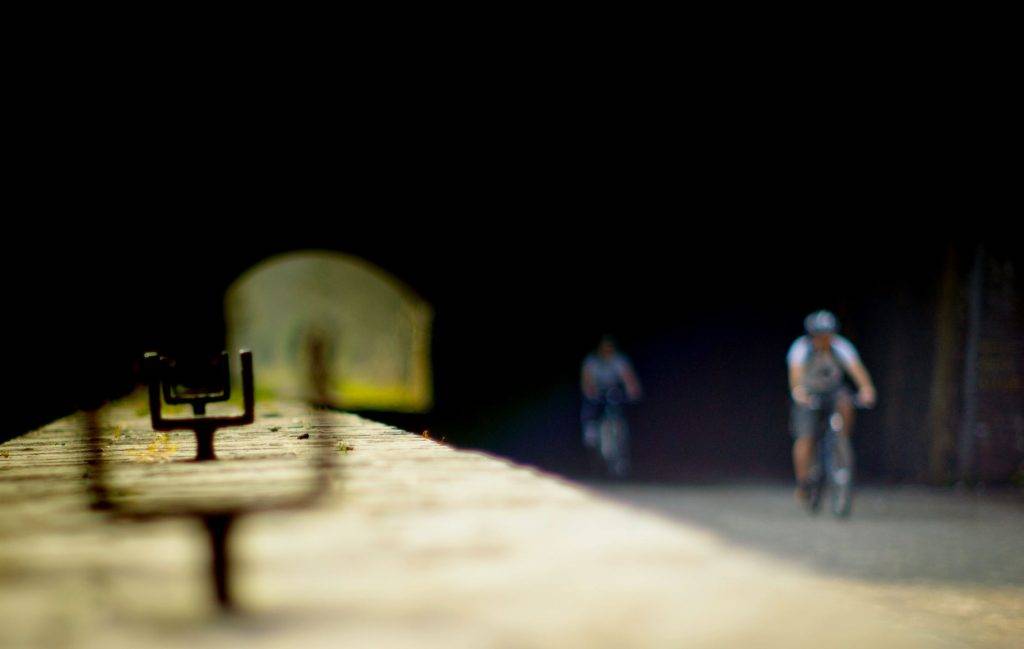 ---