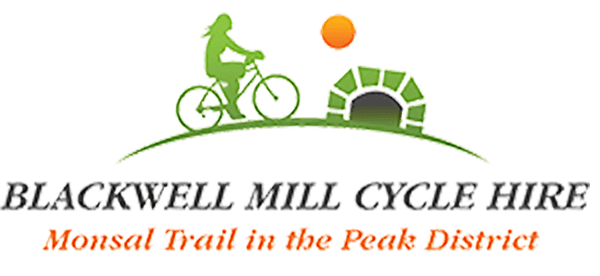 Offering the best cycle hire prices on the Monsal Trail, Blackwell Mill Cycle Hire is perfectly positioned for your cycling adventures on this traffic-free trail through the beautiful Peak District countryside!
One Price All Day!
£17 Adult | £10 Child | £27 Electric Bike
Tag-a-longs, Trailers & Baby Seats available
Open 7 Days a Week 09:30 – 17:00 (Mar-Oct incl)
Bookings by phone only 01298 70838 / 71986
---
Finding Blackwell Mill Cycle Hire
Blackwell Mill Cycle Hire is conveniently located at the start of the magnificent Monsal Trail, in the Peak District National Park. It's approached by entering the Wye Dale car park on the A6 (opposite the Topley Pike Quarry entrance), 8 miles north of Bakewell and 4 miles south of Buxton on the A6.
---
About the Monsal Trail
The Monsal Trail is a former railway line closed in 1968, and converted in 2010-2011 into a traffic-free track, allowing people to cycle from Blackwell Mill near Buxton to Bakewell. The 8.5 mile trail follows the course of the River Wye, taking you through several opened lit tunnels, between steep gorges, surrounding limestone hills and across the spectacular Monsal Dale viaduct, making this an exceptional cycling experience.
Along the way discover the stepping stones and natural springs, lime-kilns and the old station at Millers Dale, built in 1863, where the hustle and bustle of the past are but a distant memory. Spot the former cotton mills of Litton and Cressbrook built in the 18th Century, where the force of the River Wye was used to power the water wheels of the mills.
Stop and look down to see the River Wye waterfall at Water-Cum-Jolly, unseen from this view point for over forty years. Cycle on to Hassop Station, where you can enjoy a welcome break at the restaurant, bookstore and gift shop. Then continue cycling on to the famous market town of Bakewell, where you will find designated bike racks to allow you to park your bike and browse.
On your return, rest and relax before going home at Blackwell Mill Cycle Hire's very own Lazy Days Tuck Shop, where you can indulge yourself with refreshments of coffee, cake and confectioneries.
---
Eat and Drinking Along the Way
Fuel up pre-ride at our Blackwell Mill Cycle Hire's Lazy Days Tuck Shop, and stop for mid-ride ice creams at Monsal Head, where the views are simply stunning. Cycle on to the lovely Hassop Station Restaurant for lunch, or into the famous market town of Bakewell, where you can park and browse the many independent cafes and shops – not to mention try out some famous Bakewell Pudding!
---
Contact Blackwell Mill Cycle Hire
For more information, contact the team at Blackwell Mill Cycle Hire, who will be delighted to help you.