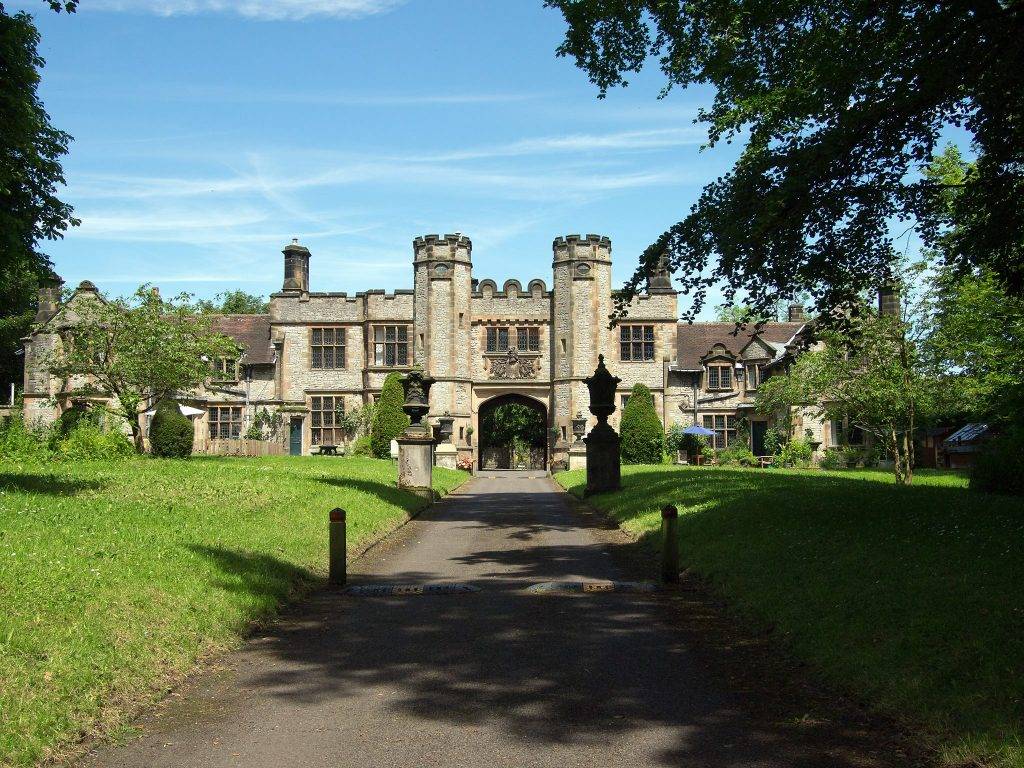 Thornbridge Outdoors is an outdoor education centre of the highest quality, set in the most stunning Peak District location. Run by a dedicated and enthusiastic team of staff, we've been promoting the benefits of outdoor adventures for individuals and groups for many years.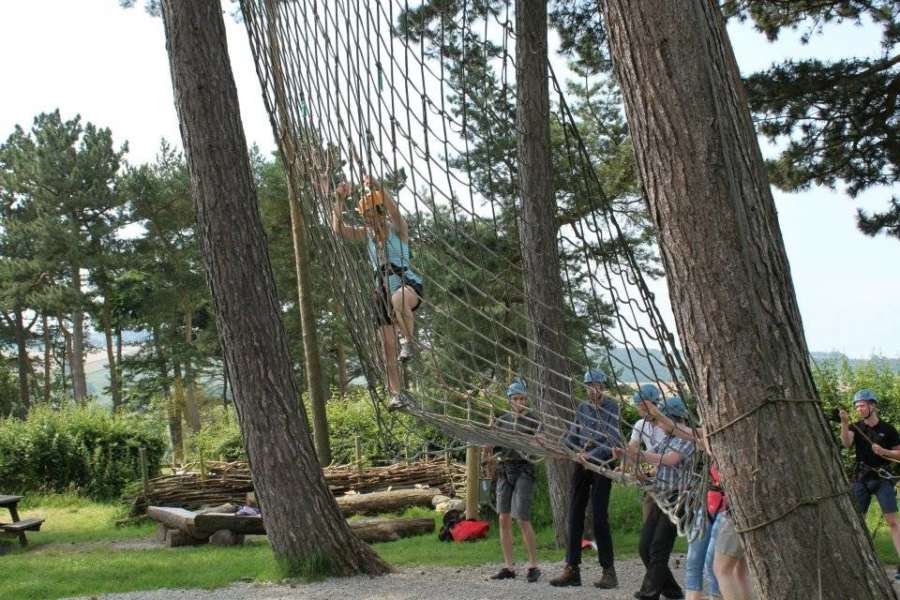 ---
About Thornbridge Outdoors
Our wonderful facilities are perfect for groups young and not so young, formal or informal, independent and self-catering, or fully programmed. We use our privileged location in the heart of the Peak District National Park to our full advantage, with access to great hiking and cycling trails from our doorstep, and a full range of other outdoor activities very close by. We pride ourselves on tailoring our courses and experiences to fit the needs and objectives of your group, regardless of their age or ability.
So, whether you represent a school seeking to improve staff/pupil relations, a group of friends visiting the area, or an enthusiast looking for expert coaching in an outdoor activity, Thornbridge Outdoors is the perfect choice for you. From abseiling to cycling, hiking to rock climbing, canoeing to caving, or just quietly walking in a beautiful environment and then chatting around a campfire, we will apply our experience in leading activities and our knowledge of the local area to ensure you hit all the outcomes you're hoping to achieve …. and have a lot of fun, too!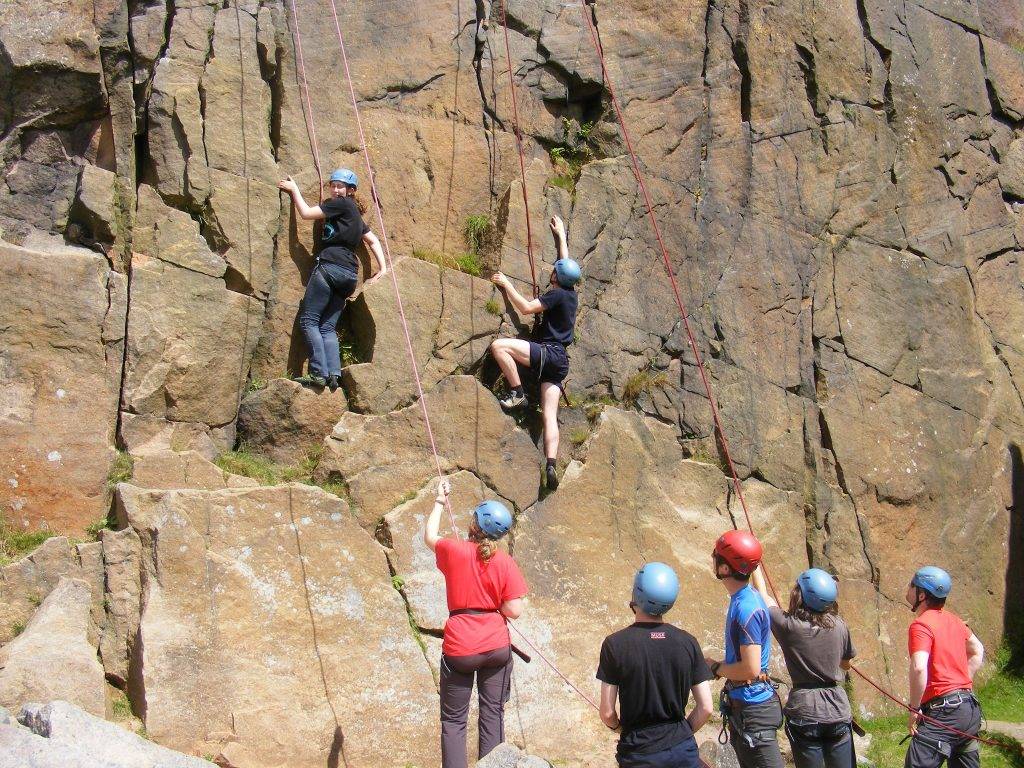 ---
Activities at Thornbridge Outdoors
At Thornbridge Outdoors we offer a huge range of fun outdoor activities – you're guaranteed to find one to suit you and your group!
Our choice includes…
Climbing and Bouldering
Walking
Canoeing
Caving and Mine Exploration
Biking (with Cycle Hire)
High Ropes
Low Ropes
Den Building
Orienteering
Environmental
The activities take advantage of our fantastic grounds, location and staff expertise. Most activities are instructor-led, but some can be run by visiting groups using our resources.
In addition to our open accredited courses for individuals and groups, we run a range of bespoke courses and training opportunities by demand. We are able to tailor skills courses for individuals, couples or small groups with your specific needs in mind, either on site at Thornbridge Outdoors or at a venue of your choice.
---
Bike Trails and Cycle Hire
At Thornbridge Outdoors we love encouraging people to get on their bike in the great outdoors! We have an 850m bike and trike trail on site. It's an easy loop around the grounds with a gentle gradient, perfect for young children to learn to ride a bike or improve their skills. This leads on to a pump track with a skills area for cyclists to practice bike control and increase their confidence. In the woods we have a technical rock garden for more advanced cyclists to use with a qualified coach.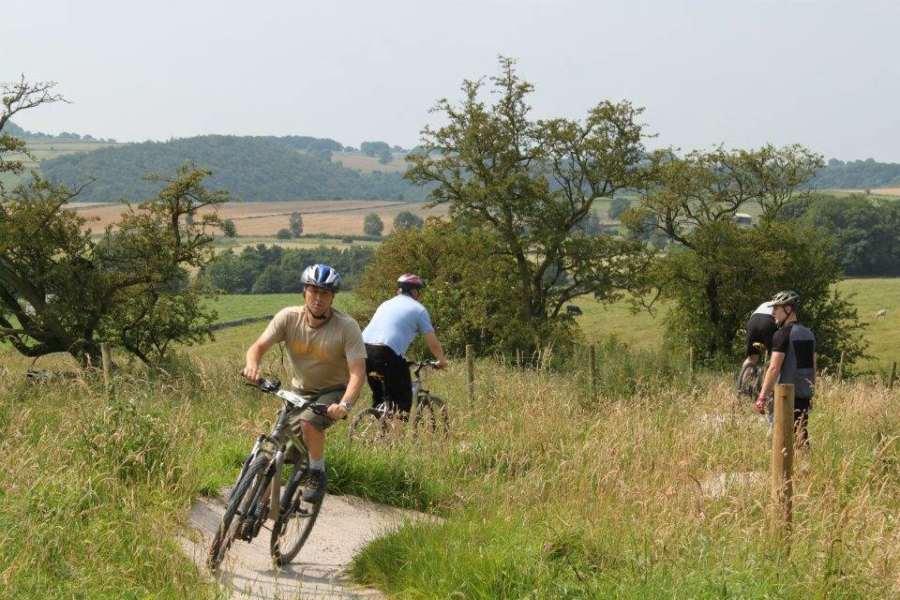 If you've booked a biking session with one of our instructors, we are able to hire out bikes free of charge for those who don't have their own or couldn't bring them. We regularly update our fleet of bikes; it includes many small bikes suitable for primary-aged children, along with bigger bikes for secondary-aged children and adults. If you are staying with us but haven't booked one of our instructors, you can hire bikes from Hassop Bike Hire, who are located just down the Monsal Trail.
---
Staying at Thornbridge Outdoors
All the activities and courses at Thornbridge Outdoors are suited for either day visits or residential stays.
Day Visits
Our location – just 20 minutes from Buxton, 30 minutes from Chesterfield, 40 minutes from Sheffield, 1 hour from Derby or 1 hour 10 minutes from Nottingham and Manchester – means that lots of people live close enough to Thornbridge Outdoors to come for just a day. Other guests, who are from further afield but staying nearby while on a visit to the Peak District, choose to come to us for a day of activities while they're in the area to maximise their holiday experience.
Our wide range of activities, experienced team of instructors and great facilities mean that we can accommodate both big and small day groups. Groups vary in size from 3 people to over 100. Some groups choose instructed activities, whilst others choose to run their own activities using our grounds, or use one of our meeting rooms for a workshop or meeting.
Residential Stays
At Thornbridge Outdoors you benefit from our beautiful site, stunning location and experienced staff, ensuring that you get the most from any residential stay. We will build a bespoke programme, designed specifically for you, based solely on what it is that you want to achieve during your stay.
Our outdoor education experiences can be tailored to many different outcomes, including:
Promoting health and wellbeing
Enabling students to enjoy and achieve in school – and hopefully later life
Boosting self-esteem
Experiencing new things
Fostering independence
Experiencing challenge
Experiencing outdoor and adventurous activities (as per the curriculum)
Developing team-working skills
Our residential stays are commonly run over 3 or 5 days, although both longer and shorter visits are possible. Our central Peak District location means that most groups can be at the centre and outside doing activities by 11am on their first day, and can be busy doing activities until lunchtime (or later) on their last day – maximising their time outdoors in order to get the utmost from their visit.
---
Accommodation at Thornbridge Outdoors
The Lodge (Sleeps 38)
The Lodge is located centrally on our site and sleeps up to 38 people, including 6 staff/group leaders.
It has nine bedrooms with a mixture of bunk-beds and single beds. Two of the bedrooms each sleep 3 people and have wide doorways for wheelchair users. Duvets and bed linen are provided for you to make up your own beds, but please bring your own towels. There are male and female toilet/shower rooms.
There's a lounge with comfy furniture, an LED TV, Blu-ray player and wifi access. The large kitchen and dining room are fully equipped for large-scale catering, and there's also a barbecue and outdoor seating area.
The Lodge is all on one level and has a separate accessible toilet/shower room, making it suitable for wheelchair users and those with mobility difficulties.
The Farm House (Sleeps 38)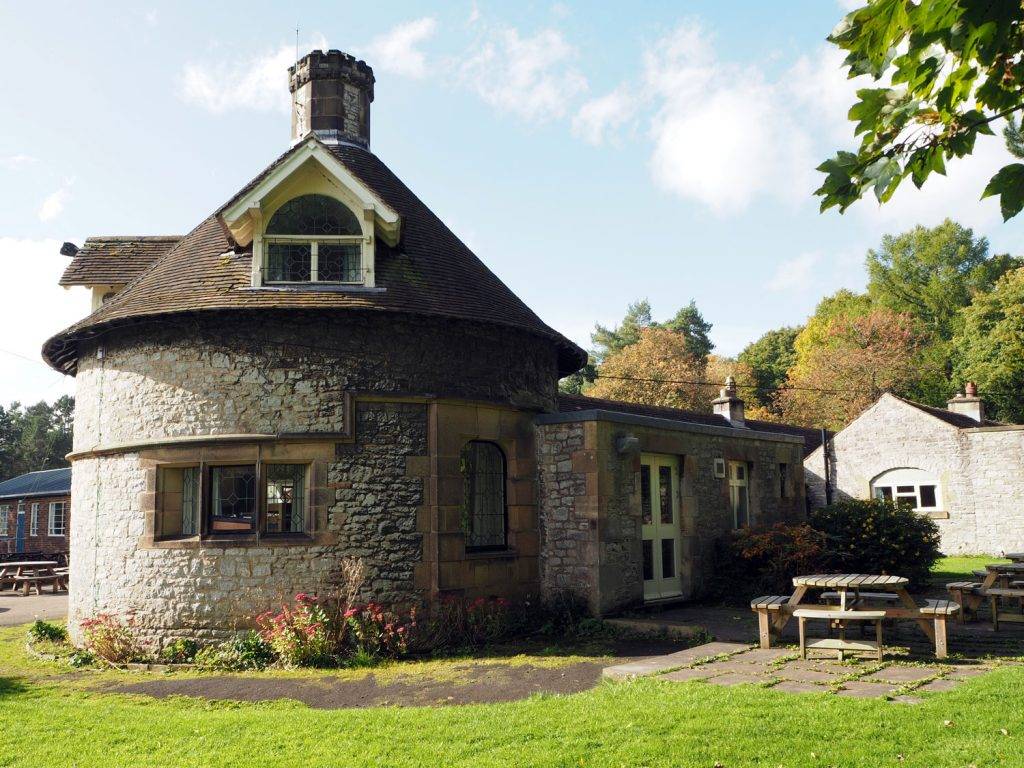 The Farm House is a characterful Grade II listed 19th Century building with a charming roundhouse.
It has seven bedrooms with a mixture of bunk-beds and single beds, and sleeps up to 38 people, including 5 staff/group leaders. Duvets and bed linen are provided for you to make up your own beds, but please bring your own towels. There are male and female toilet/shower rooms, along with a separate toilet/shower room suitable for staff/group leaders.
A small lounge area is located within the dining room and has four comfy seats, a coffee table, an LCD TV, Blu-ray player and wifi access.
The large kitchen and dining areas are fully equipped for group catering, and there is a barbecue and outdoor seating area.
Woodlands (Sleeps 10, Accessible)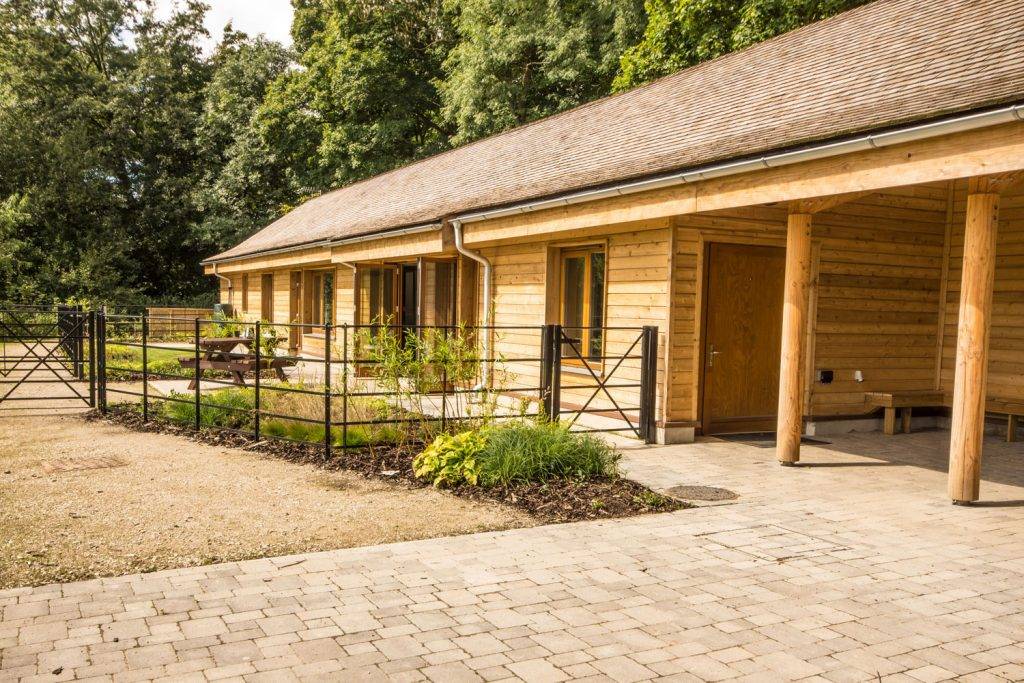 Woodlands is a self-contained accommodation building with accessible facilities and equipment, and has been designed to cater for groups which include those with additional needs. It is located with fantastic views down our fields and into mature woodland.
Woodlands sleeps up to 10 people. It has an accessible bedroom that sleeps up to 4 people with a ceiling-mounted hoist (1 bunk bed, 1 single bed and 1 single profiling bed, that can also be used as a standard single bed) with an en-suite accessible shower room. A further bedroom sleeps 5 people (2 bunk beds and 1 single bed) with a separate shower room. Duvets and bed linen are provided for you to make up your own beds, but please bring your own towels.
The building has a multi-use main living space, which can be used as a comfortable living and dining room, a bedroom or a meeting/training room for up to 12 people with adjoining kitchen facilities. It has a 50" wall-mounted TV, Blu-ray player, Bluetooth speaker and wifi access, a fold-down king size bed and a sofa bed, dining facilities for up to 10 people and comfortable sofa seating for 5 people. Next door there's a fully-equipped kitchen.
The multi-use room also has bi-fold doors onto an enclosed decking and patio area with seating, and there is a fenced woodland space to the rear with a small barbecue.
2 The Woodlands (Sleeps 4)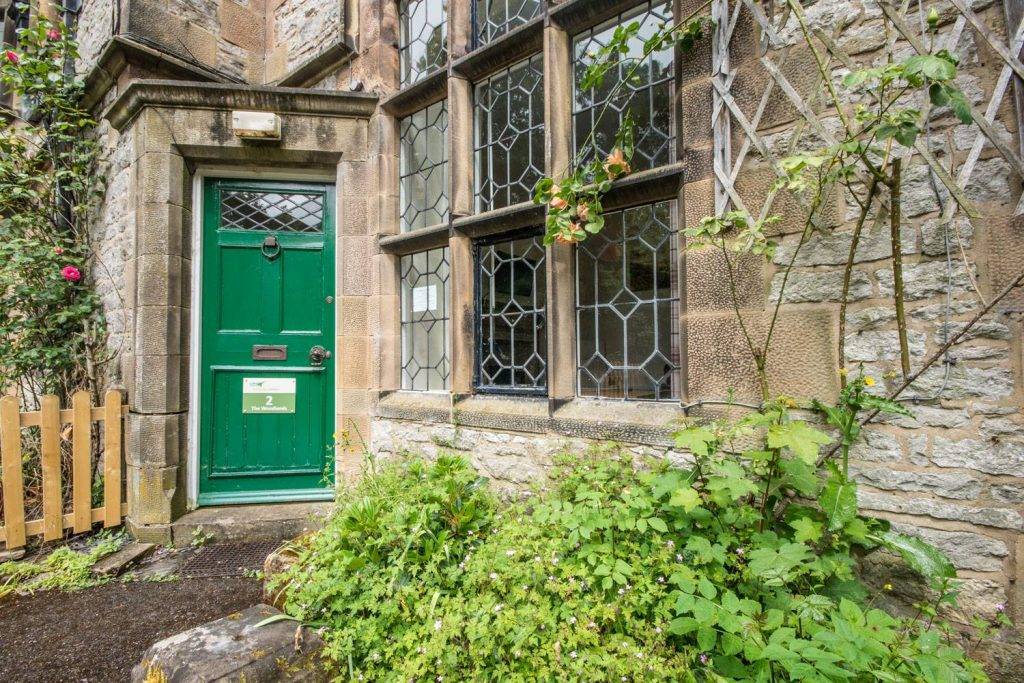 Our cottage, '2 The Woodlands', is located in the Grade II listed archway building at the top of our driveway. The cottage has been refurbished but still retains charming original features, such as the fireplace in the lounge, large leaded windows and tall ceilings.
2 The Woodlands sleeps up to 4 people in two bedrooms. The main bedroom has a zip and link super king size bed that can be split into two single beds (please request at time of booking). The second bedroom has a bunkbed. Duvets and bed linen are provided for you to make up your own beds, but please bring your own towels. There is a separate shower room.
Downstairs there's a cosy lounge with a Smart LED TV and Blu-ray player, and a fully-equipped dining kitchen. Outside you'll find a patio/garden area with a picnic table and a small barbecue.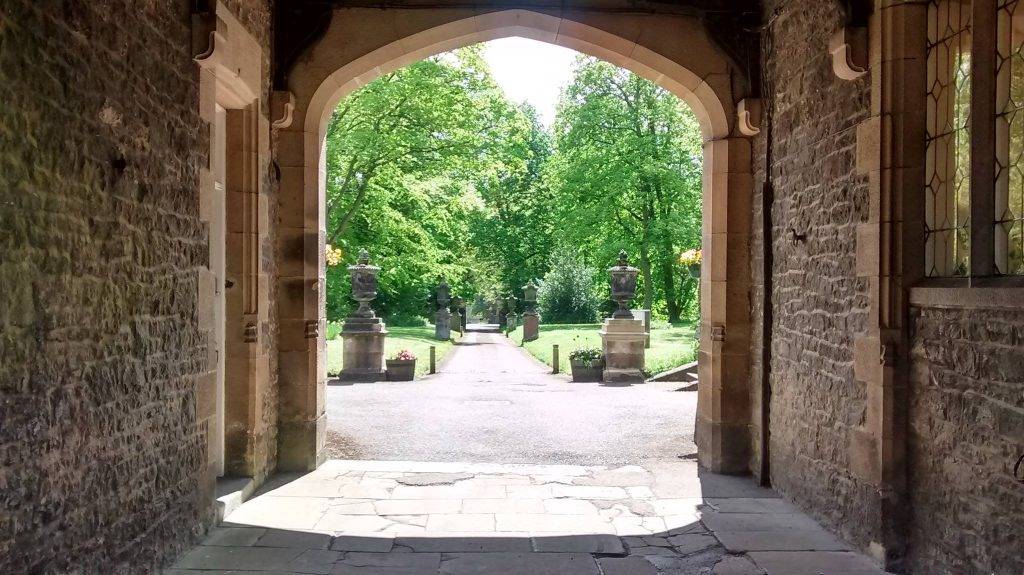 ---
Camping at Thornbridge Outdoors
For a full outdoor adventure experience, why not stay on our campsite or in our Teepee Village?
Our campsite is sheltered and flat, and will accommodate up to 40 people on a grassy lawn (larger groups by arrangement). It's available for group bookings of all kinds – schools, families, friends, youth groups, clubs, Scouts, Guides and Duke of Edinburgh's Award units have all camped with us before.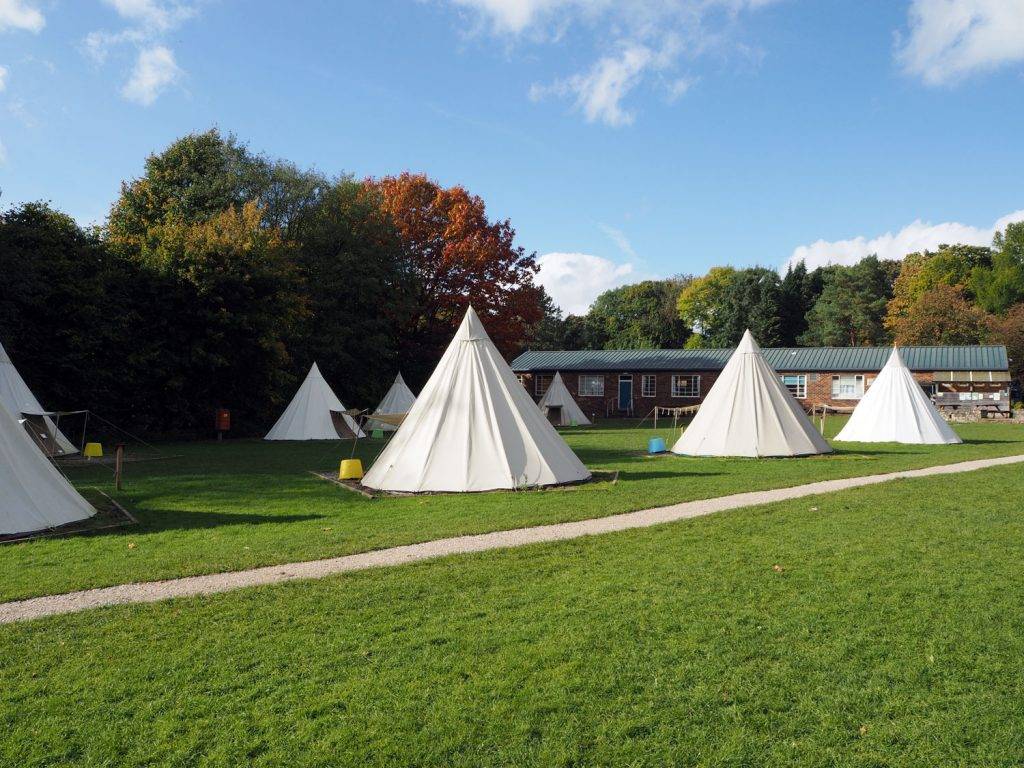 Our Teepee Village, available between Spring and Autumn, provides a camping experience with a difference. The nine teepee tents each sleep 5 children or 3 adults. You will need to bring your own sleeping mat, pillow and sleeping bag. You can bring additional tents to the Teepee Village if needed, but if your group is larger than 40 please speak to us first.
Our Base Camp kitchen/dining room sits right next to the camping field and the teepees. The fully-equipped kitchen has all the facilities needed for catering for large groups, and the dining room can seat up to 60 people comfortably. Outdoor seating is also provided.
Male and female toilets and showers are at one end of the Base Camp building, along with the outside sinks. Wifi access is enabled in the Base Camp kitchen/dining room, but does not reach all areas of the campsite.
---
The Grounds at Thornbridge Outdoors
Thornbridge Outdoors is located in a stunning part of the Peak District, close to the pretty market town of Bakewell. We have 30 acres of beautiful grounds, all of which our guests can safely use for outdoor activities and games or just for exploring.
We also enjoy direct access on to the traffic-free Monsal Trail, a wonderful walking and cycling trail through the best of the Peak District countryside.
Please note that dogs are not allowed on site (except for assistance dogs). Some activities are only to be used with one of our qualified instructors.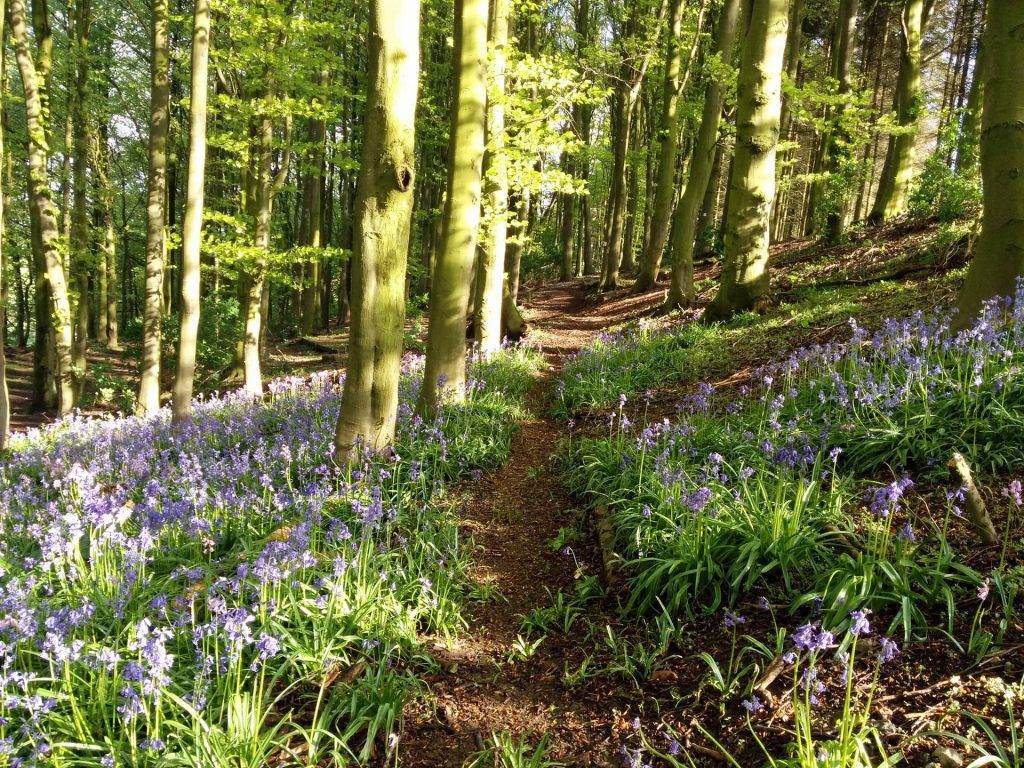 ---
Accessibility
At Thornbridge Outdoors we want to make sure that everyone can appreciate and enjoy the great outdoors, regardless of mobility.
Our 'Woodlands' accommodation building is designed to cater for groups which include those with additional needs. It is all on ground level and contains facilities such as hoists and an accessible shower room. A second accommodation building, 'The Lodge', is also on ground level throughout, and has accessible facilities, including a wet room. Both buildings are suitable for wheelchair users and those with mobility difficulties.
We provide a variety of activities that are suitable for all abilities. We have a variety of bikes, trikes and karts in a range of sizes, as well as a tandem bike. Some of our high ropes activities are accessible by hoist and we can also provide specialist harnesses. Our Sky Ropes course has been adapted to allow those with additional needs to have a go.
We welcome visitors from special schools. Our personalised programmes with experienced instructors mean that we can provide excellent opportunities and experiences for everyone.
---
Contact Thornbridge Outdoors
For more information about Thornbridge Outdoors, please get in touch using the Contact Form below!
---
A Potted History of the Building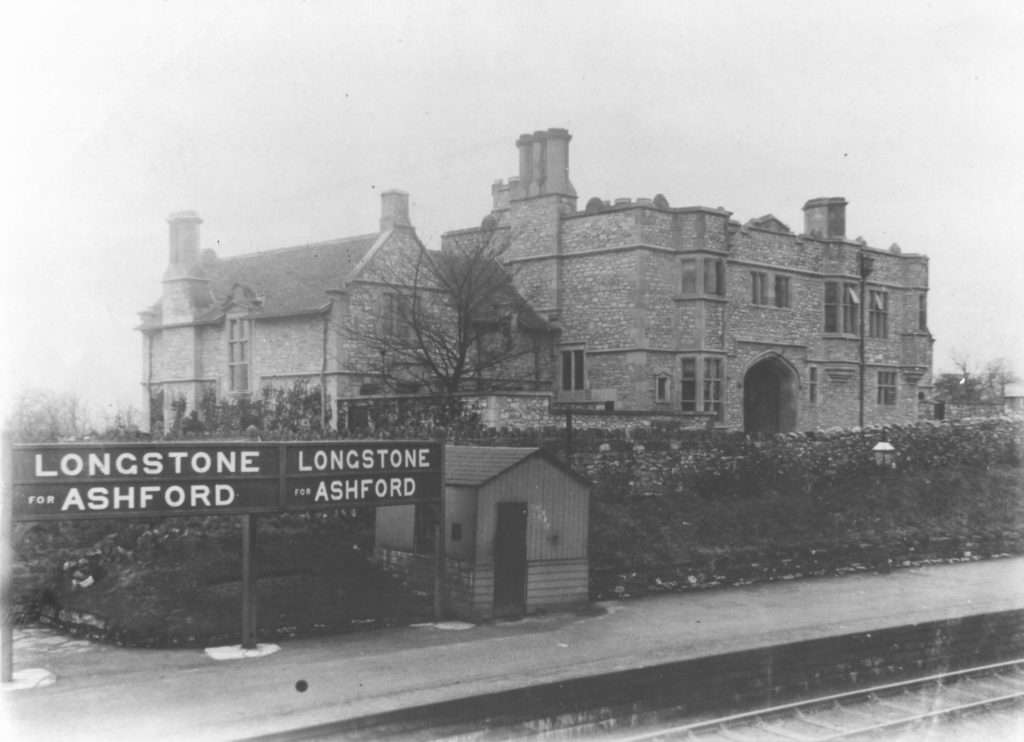 Click HERE for more information about the history of the beautiful building at Thornbridge Outdoors, and its unusual link to what is now the Monsal Trail.
---
Thornbridge Outdoors on Facebook
This message is only visible to site admins
Backup cache in use.
PPCA Error: Due to Facebook API changes it is no longer possible to display a feed from a Facebook Page you are not an admin of. The Facebook feed below is not using a valid Access Token for this Facebook page and so has stopped updating.