Hulme End is a small but pretty village, situated on the Staffordshire/Derbyshire Peak District border beside the River Manifold.  It is surrounded by beautiful White Peak countryside, characterised by rolling green hills and ancient dry stone walls.
Hulme End was once the northern terminus of the Leek and Manifold Valley Light Railway, used in the 19th Century primarily for milk trains. The old station building has now been restored as an interesting Visitor Centre, with souvenirs and displays about the historic line. One of the engines has also been rebuilt and is open to the public at the site.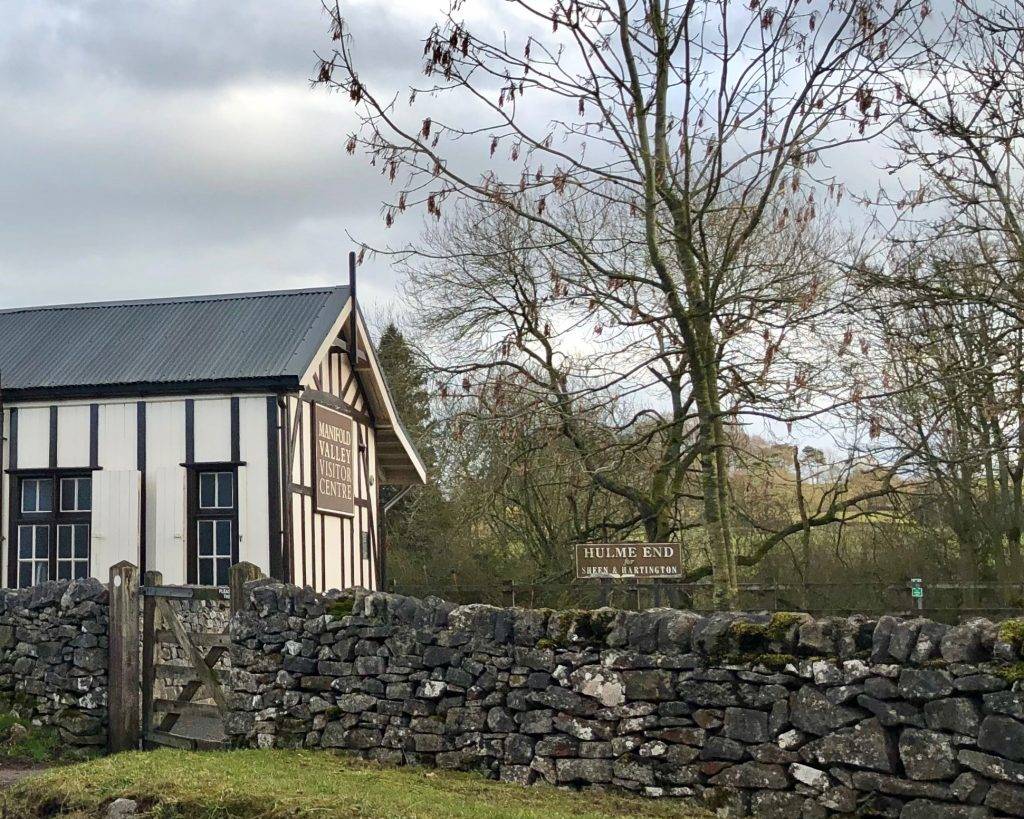 The route of the old railway line has now been converted to the Manifold Way, an 8-mile trail running from Hulme End in the north to Waterhouses in the south. It runs mostly through the Manifold Valley, and is popular with walkers, cyclists and riders.
Hulme End has little in the way of amenities, but it does have a wonderfully positioned pub, The Manifold Inn, on the riverside, as well as a large and popular campsite. Otherwise, the village is mostly made up of cottages and farm buildings. The building opposite the pub is the old toll house, located on an 18th Century stone bridge. It was built to serve the turnpike and river ford.