Peveril Castle Castleton
The romantic stone ruins of Peveril Castle stand high on a hill overlooking the pretty village of Castleton, with the Hope Valley spread out to one side and the beautiful gorge of Cave Dale to the other.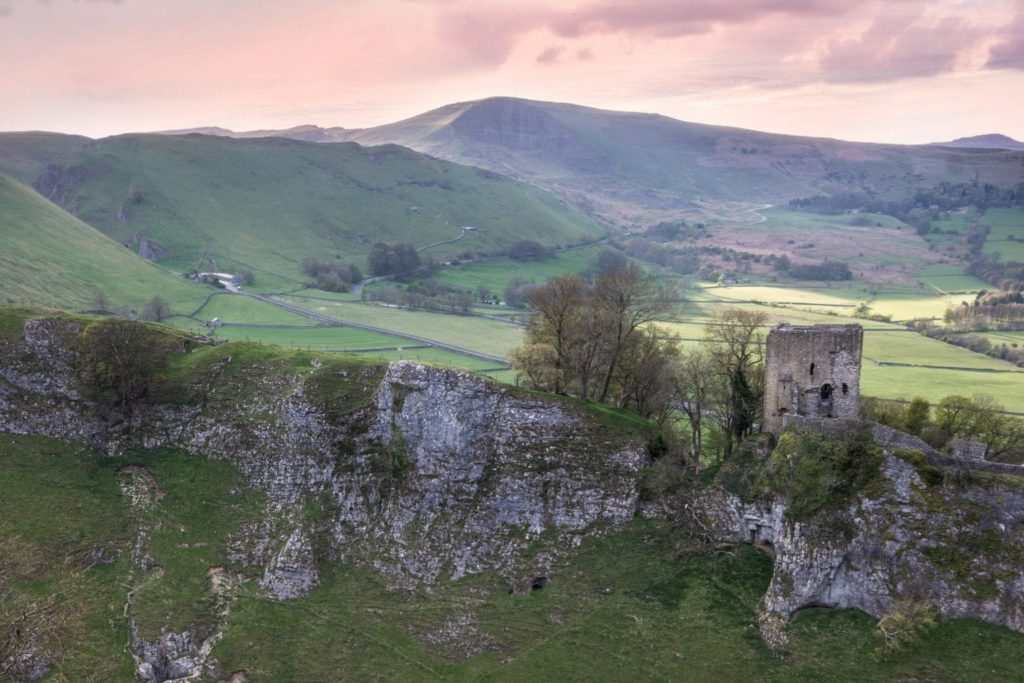 ---
A Little History
Peveril Castle is one of the earliest Norman fortresses in England. After the Norman Conquest in 1066, William I decreed that a number of castles be built throughout the country. Peveril Castle is believed to be one of the first constructed, and was named after William's son, William Peverel.
The exact date of construction is unclear, but Peveril is mentioned in the Domesday Book in 1086, one of only 48 castles recorded and the only one in Derbyshire. Although castles from that period were traditionally built of timber, Peveril was likely to have been built from stone from the outset.
Peveril Castle was owned and administered by the Duchy of Lancaster from the 14th Century. It fell into ruin as it became less important through the 16th and 17th Centuries, and Sir Walter Scott described it in ruins in his 1823 novel Peveril of the Peak.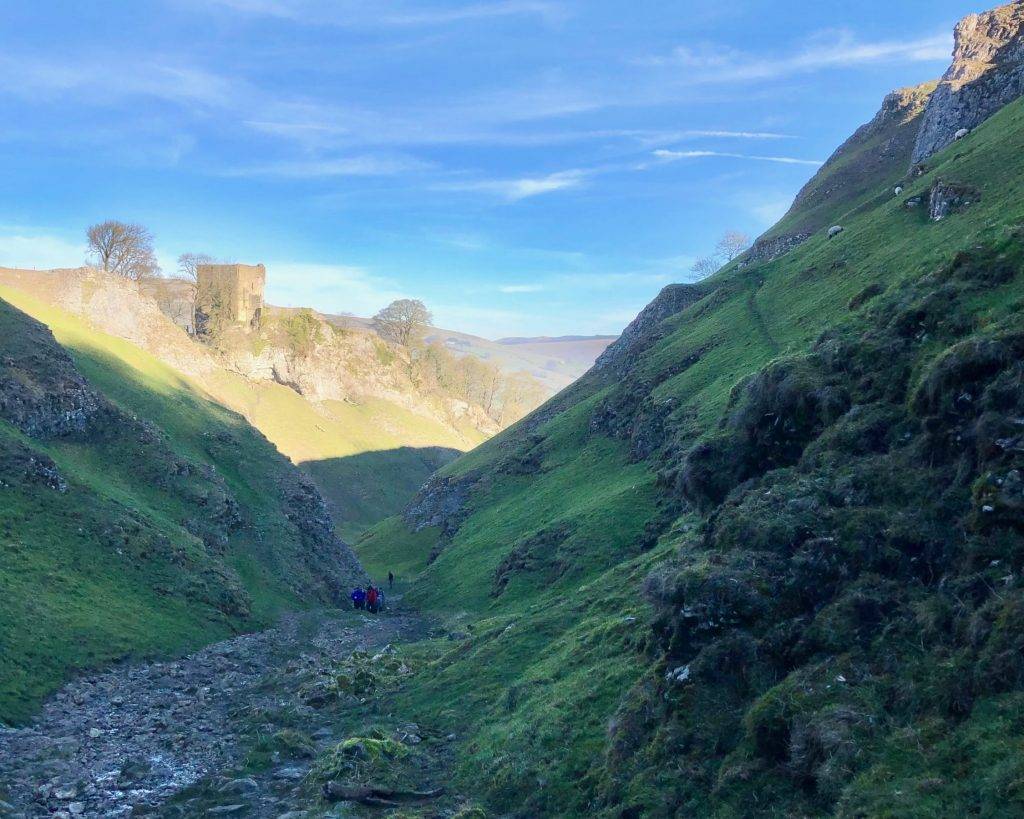 ---
Peveril Castle for Visitors
Castleton became a popular tourist destination with the advent of the railways in the 19th Century, and the Duchy of Lancaster carried out maintenance work on Peveril Castle to halt its further decline and preserve it for visitors to the area.
In 1932 the Duchy gave custody of the Castle to the Office of Works, now known as English Heritage. Its historical significance is evident from the fact that it is a protected Scheduled Ancient Monument, designated to be of international importance.
Today all that stands of Peveril Castle is part of the gatehouse, the perimeter walls and the remains of the keep, although the latter is relatively well preserved and many of the original gritstone blocks are still evident.
Although there is little left of the original castle now, the site and the ruins are well worth a visit. The zig-zag walk up the hill is challenging but there are plentiful benches to rest on, and the views across the valley to Mam Tor, Back Tor, Lose Hill and Win Hill are breathtaking.