Please note that Hardwick Hall is subject to restrictions during the current Coronavirus pandemic.
Please check the National Trust website – www.nationaltrust.org.uk/hardwick-hall – for updated information.
Hardwick Hall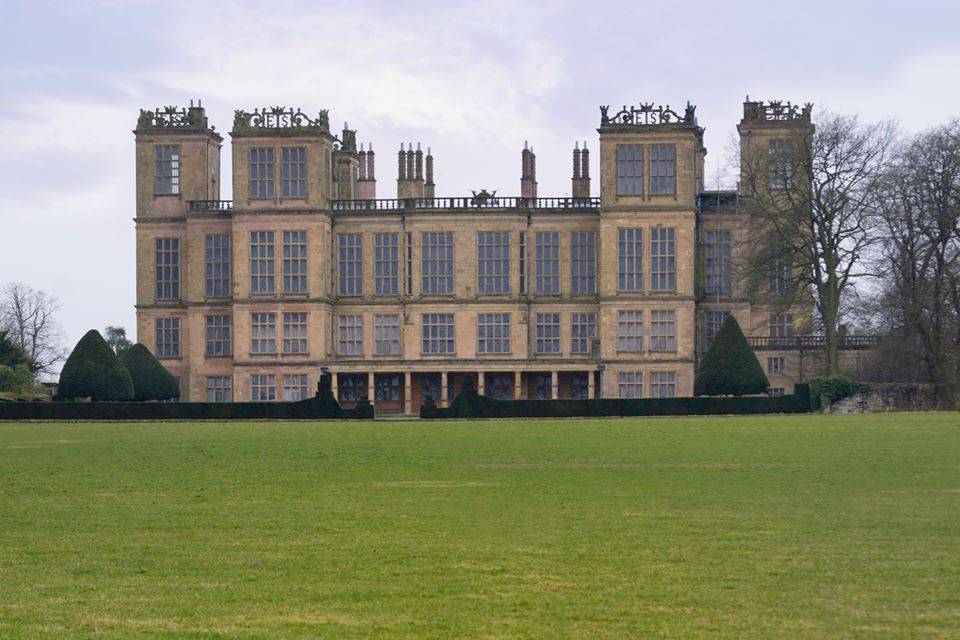 Although just outside the boundary of the Peak District National Park, the magnificent Hardwick Hall and its estate should still be on the itinerary of any visitor to the area.
There are actually two halls here: the Old Hall is now ruined but great fun to explore, while the elegant New Hall (built in the 16th Century) has been restored to its original glory by the National Trust. There are also extensive formal gardens, parkland with family woodland trails, a lovely restaurant and a National Trust gift shop.
---
About Hardwick Hall
Hardwick Hall is a leading example of an Elizabethan country house, situated in a wonderful hilltop position overlooking the Derbyshire countryside.
Hardwick Hall was built by the fascinating Bess of Hardwick in the 1590s and remained in the hands of her descendants until it was handed over to the National Trust in 1959. Hardwick Hall was intended to be a grand statement of Bess's status and wealth, as is evidenced by the many large windows, added at a time when glass was a particular luxury. This led to the saying, 'Hardwick Hall, more glass than wall'.
Today there are a great many treasures within the Hall for visitors to admire. Spread over three floors, the rooms contain fine examples of furniture, beautiful tapestries and magnificent paintings, the majority of which are original to the house and listed on an inventory dating from 1601.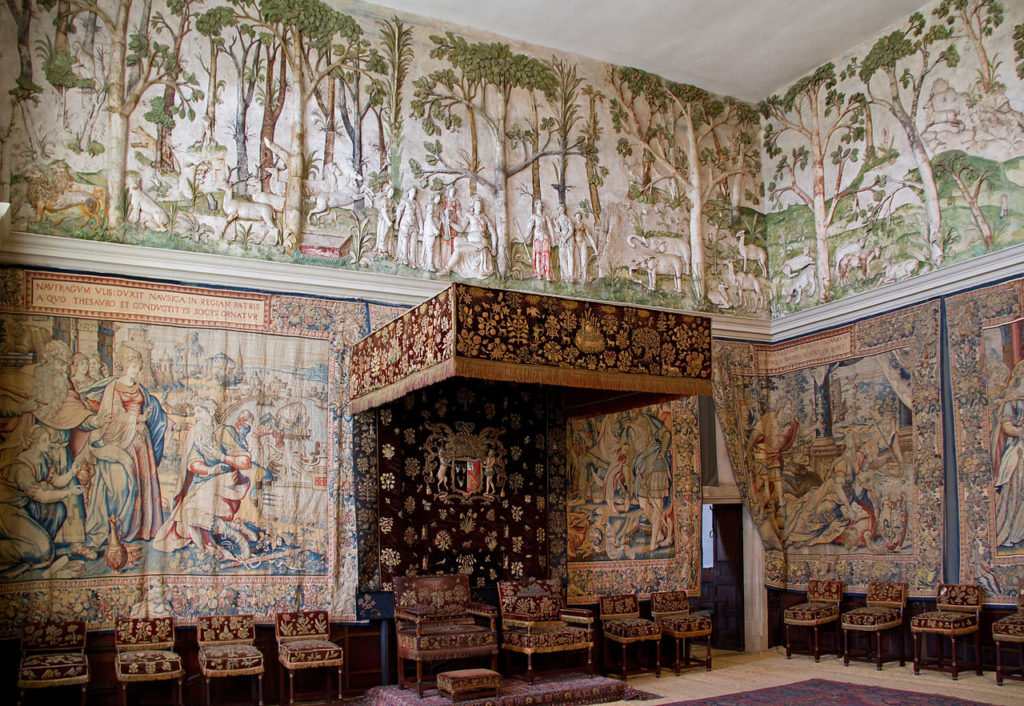 Outside, the impressive gardens include herbaceous borders, a vegetable garden and an orchard, as well as woodland areas and open parkland.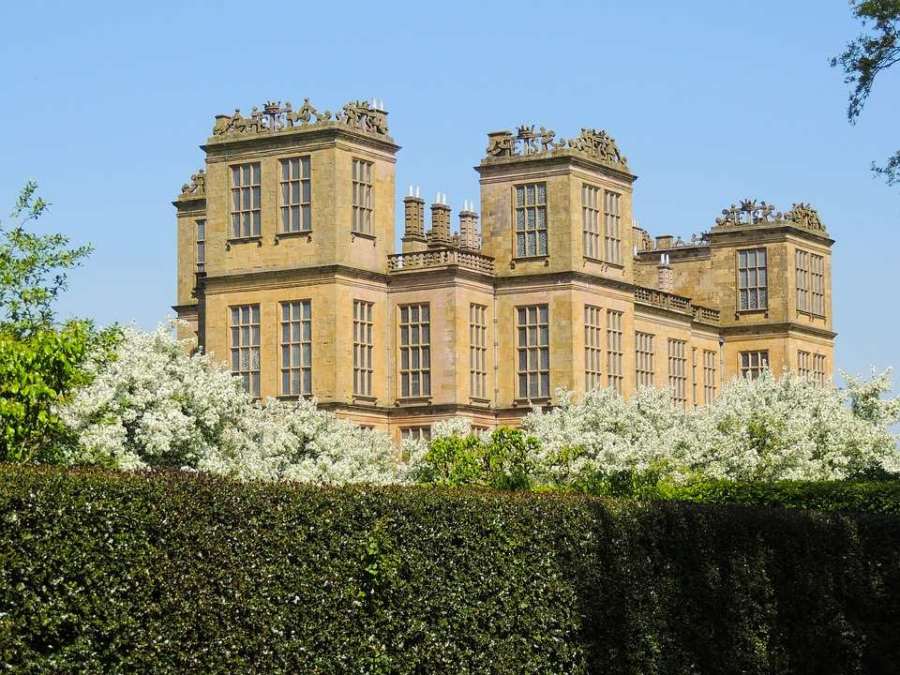 ---
Hardwick Old Hall
Hardwick Old Hall is situated within the estate, only a few hundred metres from the New Hall. It is managed by English Heritage on behalf of the National Trust, and you can buy a combined ticket that will cover the entrance to both buildings.
The Old Hall was still under construction when Bess began the building of the New Hall. It was not abandoned in favour of the grander house, but rather was intended to be occupied at the same time, almost as two wings of one building.
Although now ruined, the staircases within the Old Hall remain and many of the rooms can still be explored. A number of ornate Elizabethan plaster friezes can still be seen on the wall above openings that were once fireplaces.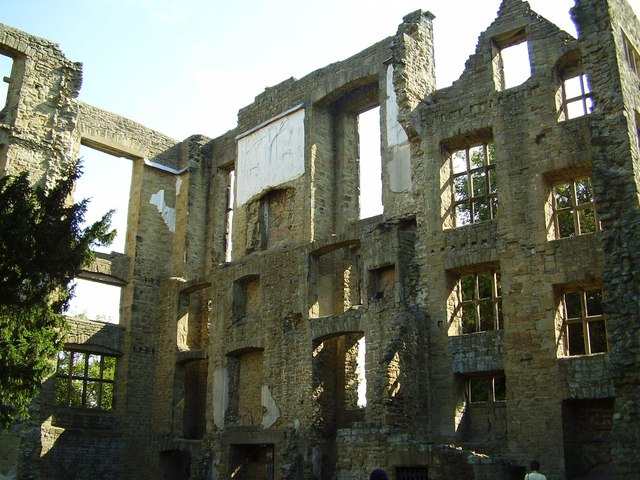 ---
Bess of Hardwick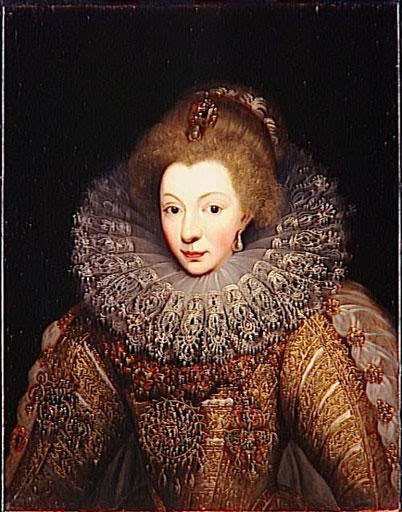 Bess of Hardwick is truly a fascinating character and worthy of a mention here as a local resident and one of the most influential women in the country in Elizabethan times.
Bess was born in 1527 to an impoverished Derbyshire landowner who owned land around Hardwick. She was married at the age of 15, but her husband – younger even than her – died only a year later.
The teenage widow then became a lady-in-waiting to the mother of Lady Jane Grey, which allowed Bess access to the brightest and best of Tudor society. Whilst in service she met the rich and twice-widowed Sir William Cavendish, twenty years her senior, and the couple were married soon afterwards. They were able to buy the Chatsworth estate with Sir William's money and, on Bess's advice, built a new house there and made it their country seat. The marriage resulted in eight children, but Sir William Cavendish also met an untimely and premature end.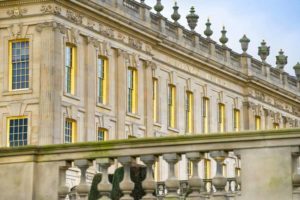 Soon afterwards Bess married her third husband, the elderly and rich Sir William St Loe. Sir William was a courtier of Queen Elizabeth I, and this marriage allowed Bess to become a close friend of the Queen. Sir William died suddenly not long after their marriage and left all his wealth to Bess.
Bess was then married for a fourth and final time, this time to George Talbot, the Earl of Shrewsbury, one of the richest men in the country.  This marriage was not successful and eventually led to Bess fleeing Chatsworth House under threat of attack from her husband's men.  She returned to Hardwick, but was by now a very wealthy Countess and needed a grander residence than her father's modest manor house.  She began the building of Hardwick Old Hall and only three years later began to build the New Hall beside it.
Bess died in 1608, leaving her son, William Cavendish, in charge of Hardwick. He was the founder of the Cavendish family, who still live at Chatsworth House to this day, the country estate that Bess and his father had bought.
---
Visit Hardwick Hall
Click HERE for more information about visiting Hardwick Hall, including opening times, prices and tickets.