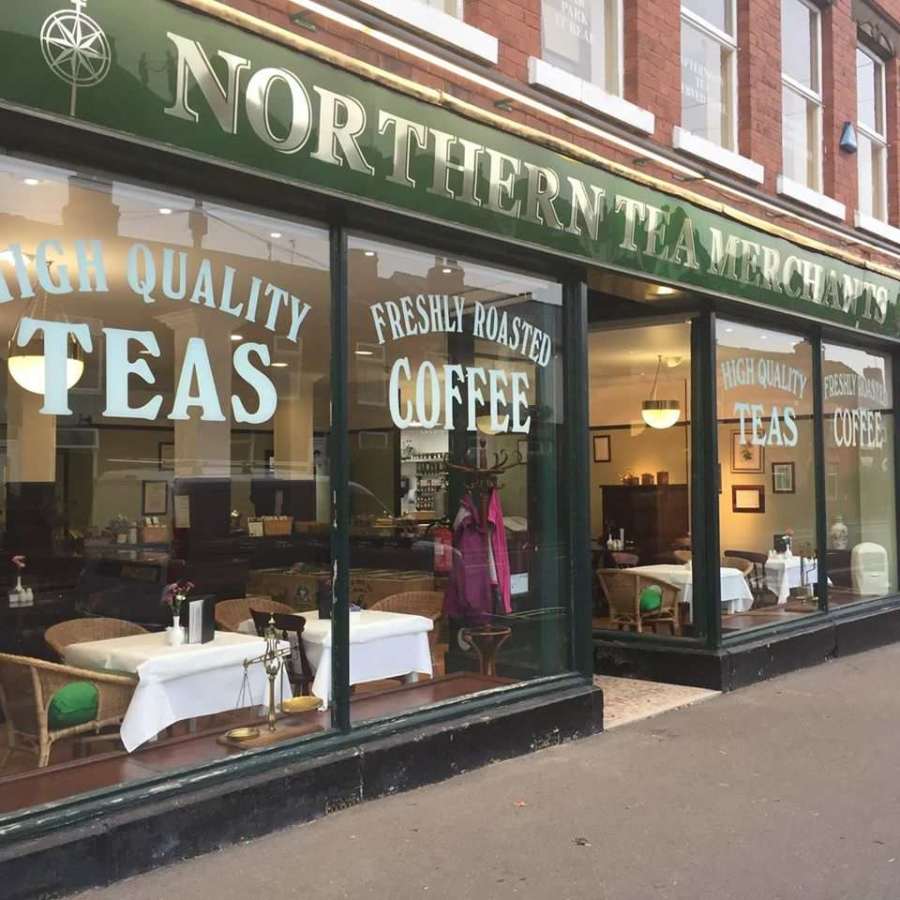 Northern Tea Merchants are proud to source, hand-select and import the finest teas and coffees from all over the world, and they've been supplying them to customers throughout the UK for almost 100 years.
From their wonderful shop in the market town of Chesterfield on the edge of the Peak District National Park, the knowledgeable staff at Northern Tea Merchants will help you choose the very best teas and coffees to fill your cup, advising on flavours, aromas and strengths.
Even better, in their lovely café on the same site – The Pekoe Café – you can sit awhile and enjoy the very freshest tea and coffee, as well as their delicious range of home-made cakes, snacks, breakfast favourites and light lunches.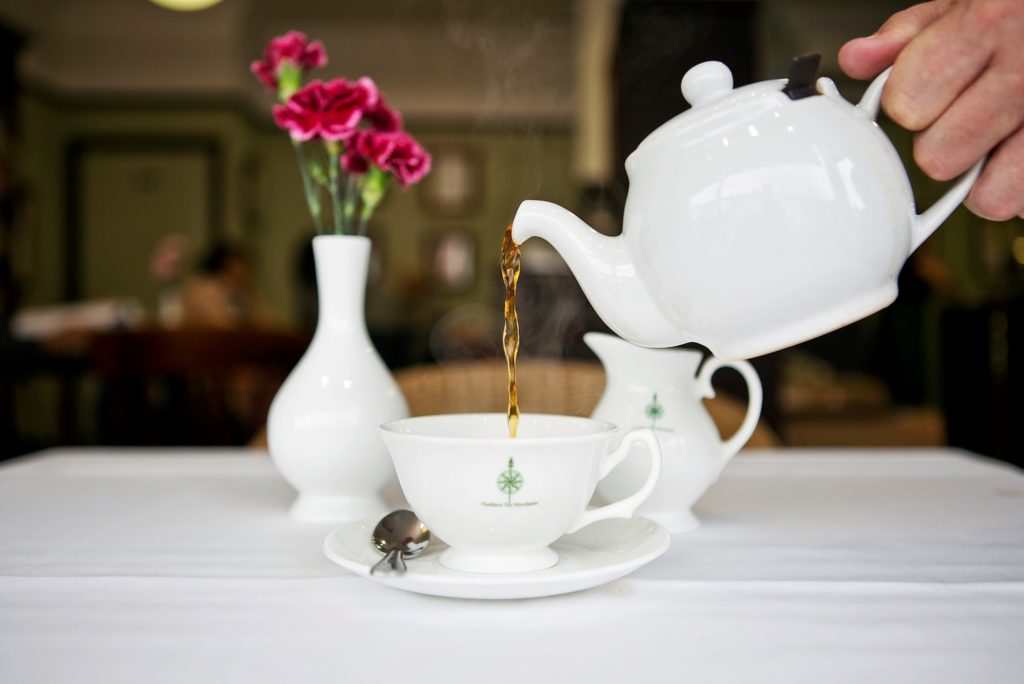 ---
About Northern Tea Merchants
For almost 100 years Northern Tea Merchants have been supplying the finest teas and the most delicious coffees from their wonderful shop in Chesterfield. Their dazzling array of teas from around the world will leave you spoilt for choice, and their hand-selected coffee beans are freshly roasted on site in Derbyshire.
Northern Tea Merchants were one of the first companies in Britain to manufacture tea bags, and they've been making their own for over 50 years! Today they pack enough tea, coffee and cocoa to fill over 3 million cups every week, and roast around 300 tonnes of coffee every year, including about 6% of the UK's FairTrade Organic Coffee.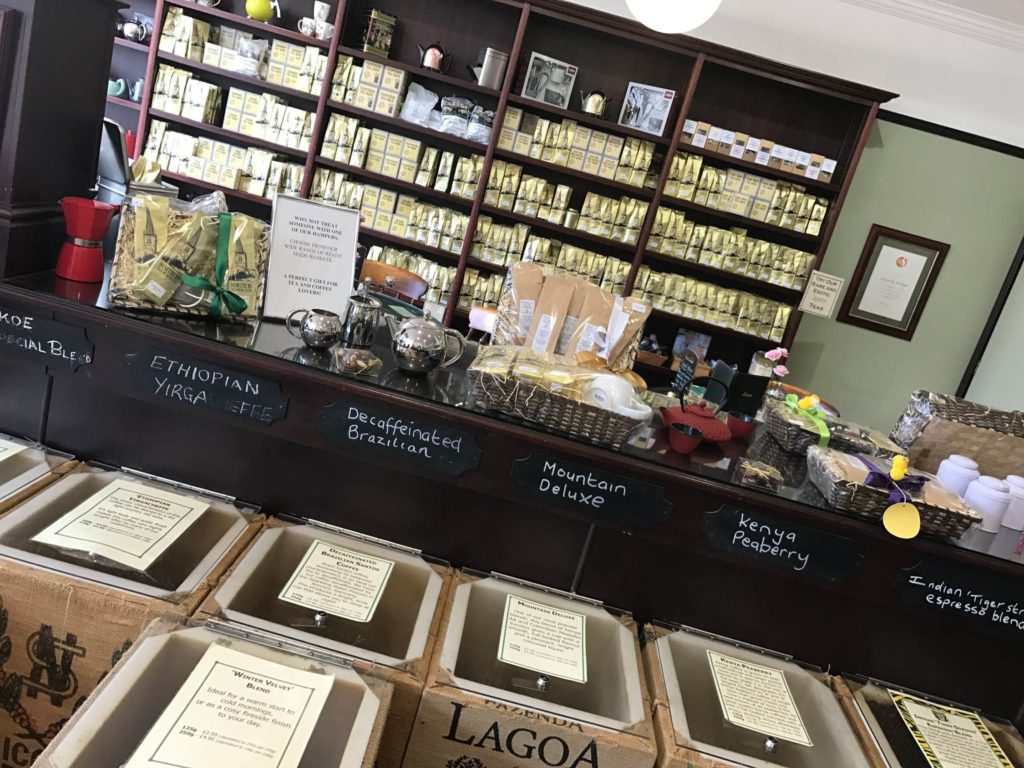 Northern Tea Merchants also supply the highest quality teas and coffees to over 3,000 UK businesses and many more overseas – from cafes, hotels, restaurants, tearooms and coffee shops, to wholesalers, retailers, caterers, and supermarkets. They offer far more choice than your local cash & carry store or supermarket, as well as far higher quality products – AND they cost less!
---
Tea from Northern Tea Merchants
It's widely said that tea is the best drink of the day … and the dedicated team at Northern Tea Merchants is delighted to bring you a huge choice of the finest flavours and blends of tea from around the world.
Their specialists carefully choose every individual tea for their own blends, balancing flavour, aroma and strength to create the perfect taste.
Every tea has been sourced and tested by the directors, David and James, personally. They're confident that the quality and taste will keep you returning time and time again, as thousands of customers have throughout the decades.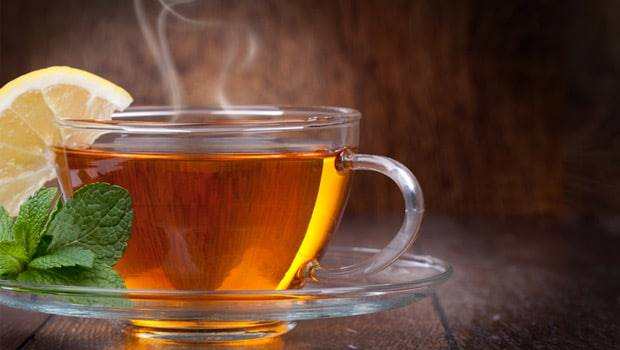 ---
Coffee from Northern Tea Merchants
Despite the name, Northern Tea Merchants are as famous for their coffees as they are for their teas. They've been roasting their own beans in their facility in Chesterfield for over 50 years, and during that time they've developed a vast knowledge of what makes for the finest flavours. In their beautiful shop (which smells divine!) they're always happy to take their time and help you choose the best blends and roasts.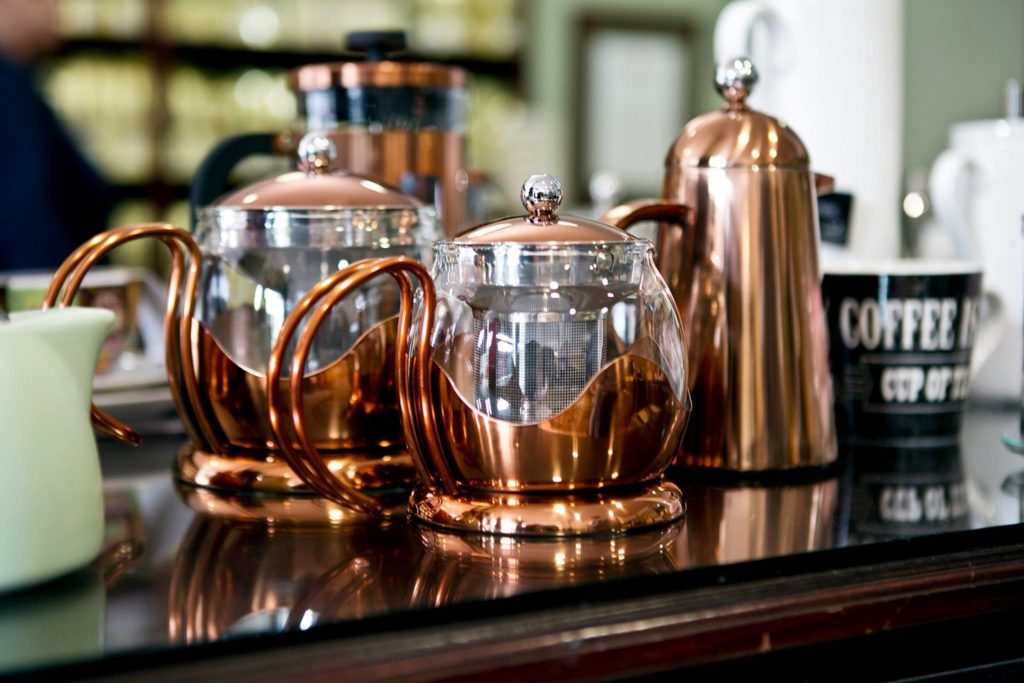 The directors travel extensively to visit coffee producers and cooperatives personally, building relationships to ensure they can bring their customers the finest quality products at prices that are fair to the growers and to the consumers. Northern Tea Merchants are licensed FairTrade importers.
This network of trusted coffee brokers and suppliers also means that Northern Tea Merchants can bring you both mainstream and rarer, single estate coffees. They can even source and roast coffees of your own specific choice if you have a particular recipe to follow.
All the coffee beans supplied are roasted to the Organic GB-ORG-05 Standard (Soil Association).
---
Other Products
Northern Tea Merchants also stock a great range of quality instant drinks products, including instant coffee and hot chocolate. They apply the same rigorous selection process to their instant products as they do to their fine teas and coffees.
Their beautiful shop also sells a selection of gifts and speciality tea and coffee hampers – they make perfect presents!
---
Fall in love with online shopping again!
If you're not able to get out to Northern Tea Merchants for yourself, they have a fabulous online shop where you can select the very best teas, coffees and chocolates, as well as hampers and gifts. There's free shipping for orders over £40 too!
---
The Pekoe Café
Named after a fine leaf black tea, The Pekoe Café is situated within Northern Tea Merchants' fabulous shop in Chesterfield, on the edge of the Peak District National Park.
Selling a wide range of home-made cakes, snacks, breakfast favourites and light lunches, not to mention the finest teas and freshest coffees, it's the perfect place to fuel up for a day exploring in the surrounding countryside! Gluten-free options are available and special dietary requirements can be accommodated.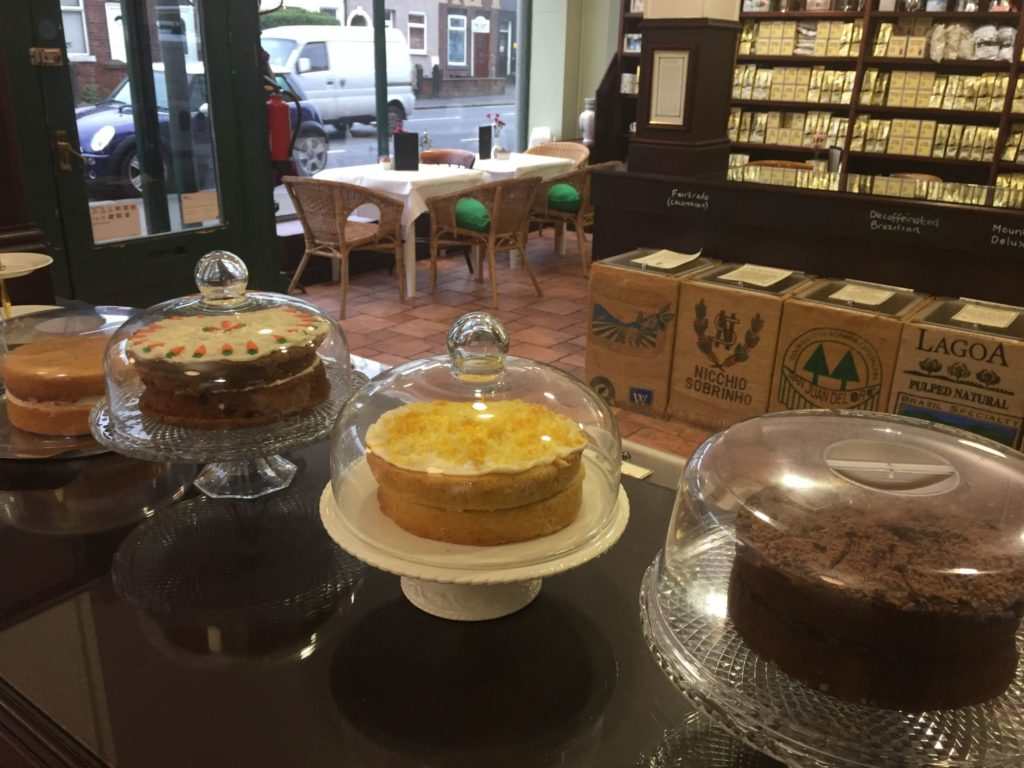 For the ultimate in English indulgence, why not try the fabulous Afternoon Tea at The Pekoe Café? The finest tea is served alongside fresh sandwiches, home-made scones with clotted cream and jam, and a final course of sweets and pastries.
The Pekoe Café is open from 9.00am to 3.30pm Monday to Saturday (Closed Sundays).
There is customer parking to the rear of the building.
---
Contact Northern Tea Merchants
For more information please contact the friendly team at Northern Tea Merchants – they'll be delighted to help!
​
​
​
​