Cromford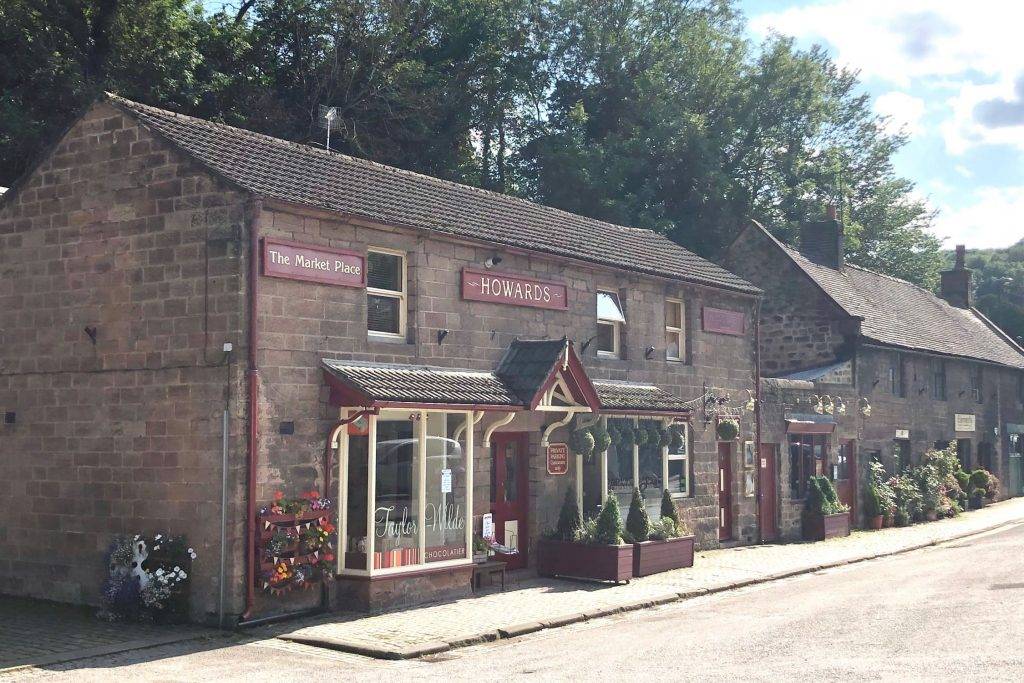 The lovely village of Cromford is in the Derbyshire Peak District, in the Derwent Valley between Matlock and Wirksworth. It is perhaps best known for its connection with the renowned industrialist Richard Arkwright, who built Cromford Mill in 1771.
Cromford is an ancient settlement, mentioned in the Domesday book of 1086 as an outlying region of Wirksworth. Initially a peaceful, small village, Cromford boomed during the Industrial Revolution, when its geographical size, population and prosperity increased vastly.
Many of the buildings seen in the village today date from the late 18th Century and were constructed on the instruction of Richard Arkwright to house mill workers.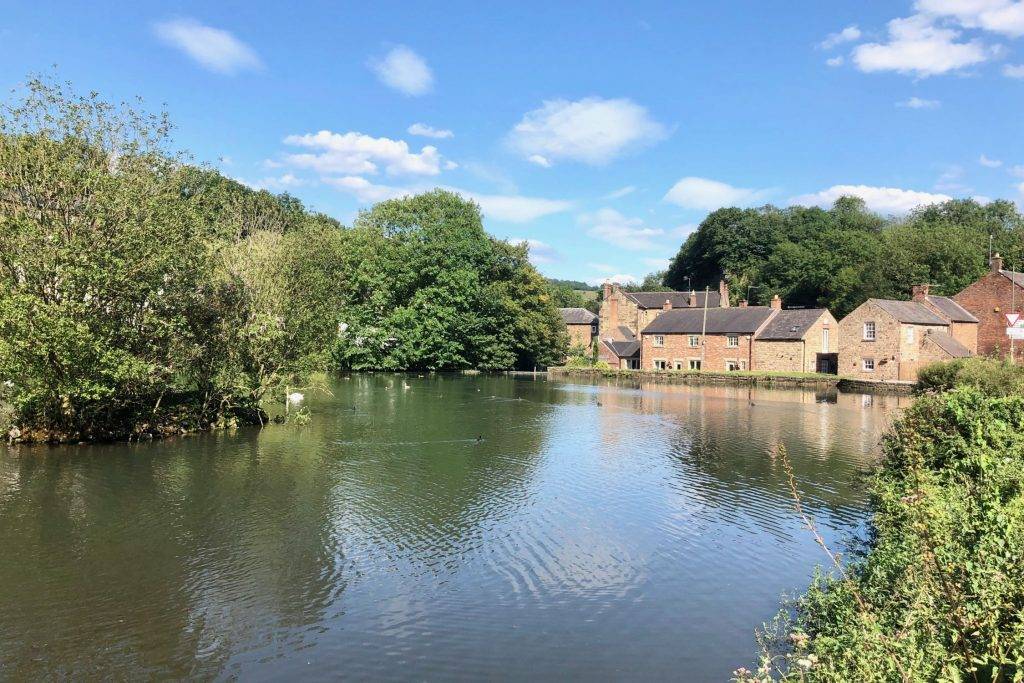 ---
Cromford Mill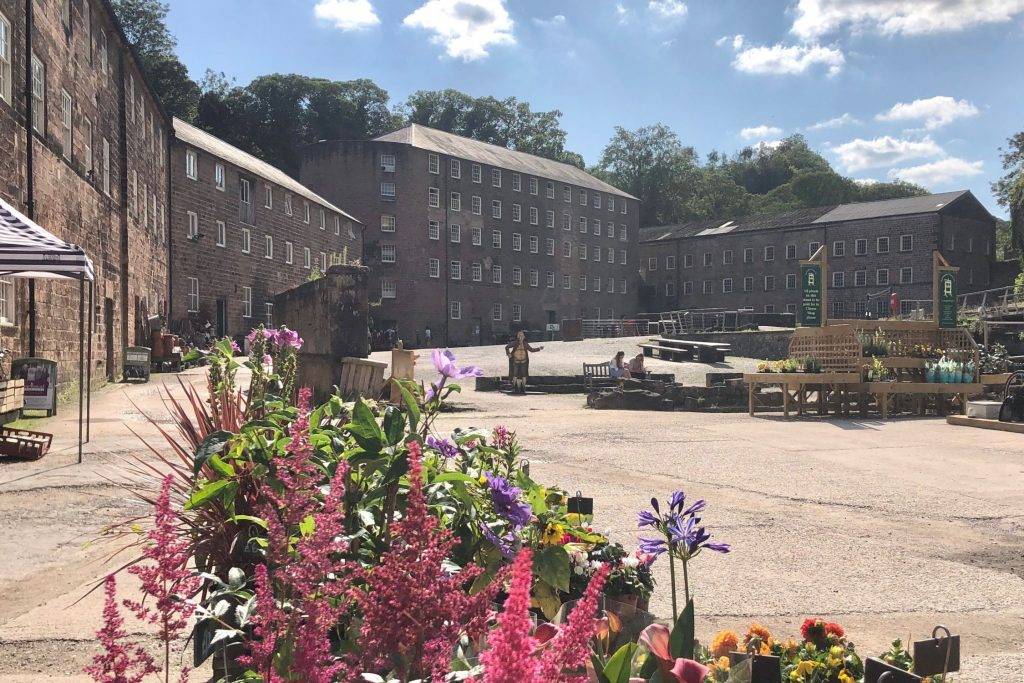 Now a World Heritage Site, Cromford Mill was built by Richard Arkwright in 1771 to make use of his water frame design. Arkwright also constructed a great number of houses in Cromford for the mill workers, as well as shops, pubs, chapels and a school. North Street in Cromford, built in 1776, was the first planned street in Derbyshire. It was restored in the 1970s by the Ancient Monument Society.
Cromford now stands in the centre of the Derwent Valley Mills World Heritage Site, an area of historical significance that runs for 15 miles from Masson Mill in Matlock Bath to the Silk Mill in Derby.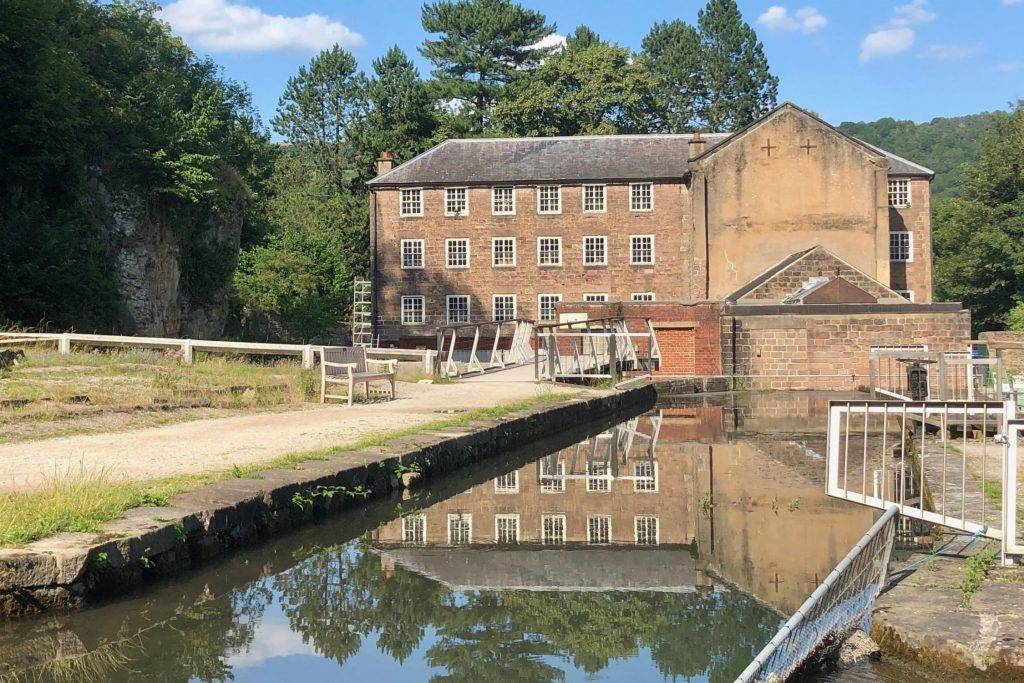 The gracious Willersley Castle stands on the riverbank overlooking Cromford. Its construction was commissioned by Richard Arkwright in 1790, but sadly he died before he could begin living there. His son, also called Richard, moved in to the beautiful building in 1796, and his family remained living there until the 1920s, at which time it was acquired by the Methodist church. It is now run as a hotel.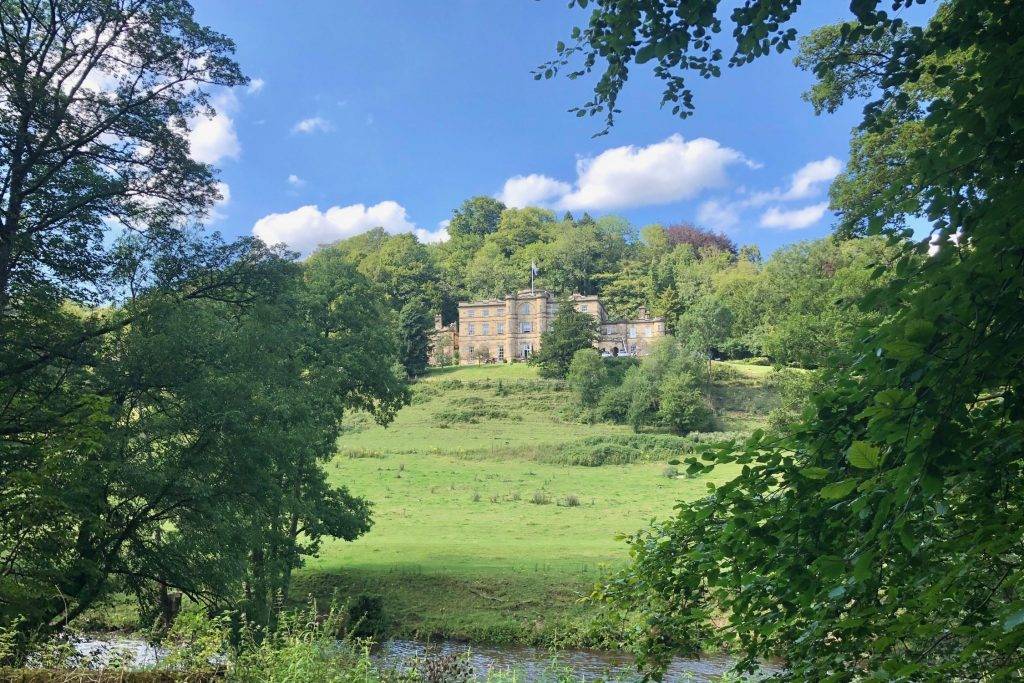 ---
Cromford Canal
The Cromford Canal was constructed in the early 1790s to provide transport for the mills. A turnpike road was built soon afterwards, in 1817, as the mills grew busier, and in the 1830s the Cromford and High Peak Railway was built, to link the Cromford Canal to the Peak Forest Canal.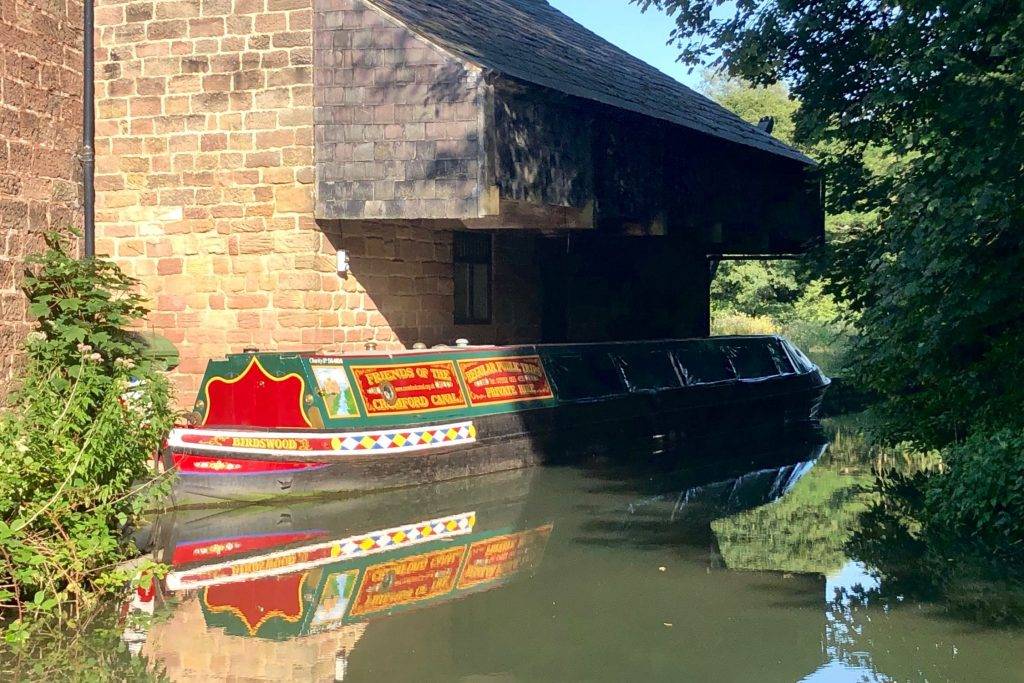 The canal is no longer in use but the towpath can be followed from Cromford to Ambergate via High Peak Junction and makes a beautiful walk. In a similar vein, the former track of the Cromford and High Peak Railway line has now been converted to the High Peak Trail, a traffic-free walking and cycling route that runs for 17 miles between Dowlow and High Peak Junction.