Sheffield. The Outdoor City
The wonderful city of Sheffield doesn't just lie on the edge of the Peak District – over a third of the city is actually within the boundary of the National Park.

The city has a number of other green accolades too.  It is England's greenest city, with 61% of the entire area being green space.  It boasts more than 250 parks, woodlands and gardens, containing an estimated 4.5 million trees, more trees per person than any other city in Europe.  There are more than 1,600 acres of nature reserves within the city, and 170 woodland areas, 80 of which are classed as ancient woodlands.  There are no less than six areas within the city that are designated as Sites of Special Scientific Interest (SSSI).  
All this, and the city's close proximity to the Peak District's moors, crags and rolling hills means that Sheffield is the perfect place for those who want to combine the best of city living or holidaying with the greatest outdoor adventures. It's little wonder, then, that Sheffield is branded The Outdoor City, much loved by hiking, cycling and climbing enthusiasts.
With these fabulous green credentials, it's perhaps surprising that it is the third largest English district by population, with a metropolitan population of 1.5 million people.  It boasts world-class culture, entertainment, sport and music, as well as wonderful festivals of literature, food and art.
---
An Ancient Past
There is evidence that the area on which the city now stands has been occupied since the Upper Paleolithic era, about 12,8000 years ago.  The settlements that eventually became Sheffield developed and grew in the first millennium AD, however, mostly from Anglo-Saxon and Danish origins. 
These early settlements were protected by a large castle, built after the Norman Conquest of 1066, located where the River Sheaf meets the River Don, probably on the site of an earlier Anglo-Saxon long house. The original wooden construction was destroyed around 200 years later, but Sheffield Castle was rebuilt in stone in 1270 and dominated the skyline.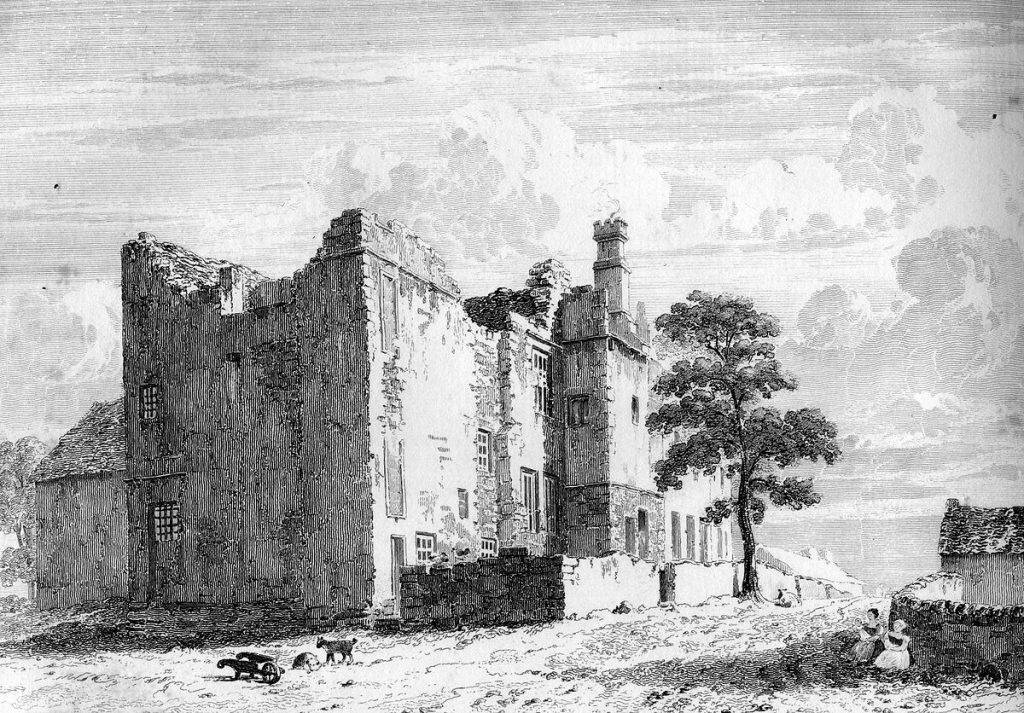 From the start of the 14th Century a market had become established at what is now Castle Square, and Sheffield grew into a bustling town. Sheffield Castle still stood guard until its destruction was ordered in the 1640s following the English Civil War. By then Sheffield was a large, thriving community, particularly renowned for its production of knives, and it quickly became the main centre outside London for cutlery manufacture in England.
---
A Proud Steel Heritage
Its reputation as a centre for the manufacture of cutlery grew, and in the mid-1700s new techniques in the production of steel allowed for great improvements in the product. 
At around the same time a process for manufacturing silver plate was developed in the town, which involved fusing a thin sheet of silver on to a plate of copper.  This became known as Sheffield plate.  A further innovation in 1912 led to the development of stainless steel in Sheffield, widely used for cutlery for the masses and lending itself to countless other applications.  During the Second World War Sheffield's steel factories were instrumental in manufacturing ammunition for the war effort.  
These developments led to gaining an international reputation for steel production, and it became known as The Steel City.  Sheffield grew as an industrial town, with a huge increase in its population and prosperity.  It was granted a city charter in 1893. 
The innovations didn't stop, and Sheffield was instrumental in developing high-strength low-alloy steels throughout the latter half of the 20th Century. 
The universities and research organisations of the city continue to work on new techniques and technologies today, with companies such as Boeing, Rolls Royce plc and McLaren Automotive. 
Sheffield is still home to the only independent steel works in the world, Forgemasters, founded in 1805. Forgemasters produces complex steel forgings and castings and is certified to produce critical nuclear components for the Royal Navy.
---
The Best of Sheffield Today
Today, a vibrant, successful city.  A recent study found that the Sheffield district of Hallam was the highest-ranking area outside London for overall wealth, and the UK Cities Monitor placed Sheffield in the Top Ten Best Cities in Britain in which to locate a business.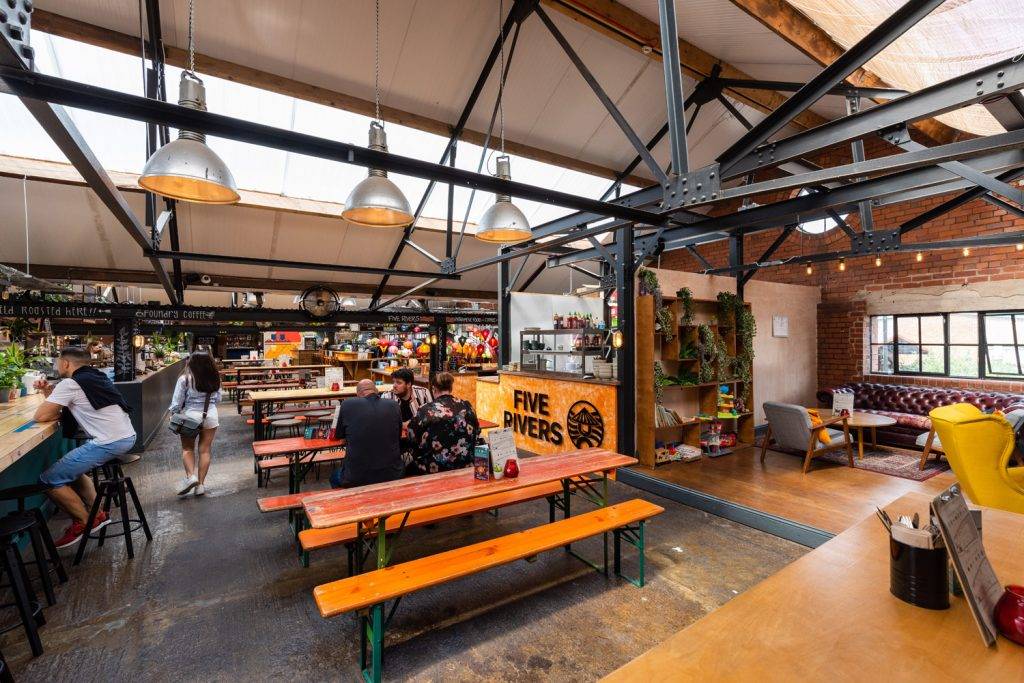 Sheffield is packed full of great things to see and do, from fabulous museums and elegant theatres, to beautiful gardens and vibrant eateries.
Our particular highlights are:
Marvellous Museums
Weston Park Museum
The award-winning Weston Park Museum tells the story of Sheffield, from Prehistory to the Present Day. It's a family-friendly place with loads to occupy young minds, but there's plenty to interest adult visitors too. The Museum traces the history of Sheffield from its geological roots to the people, politics and music that have shaped the modern city. There are rooms full of permanent displays but plenty of temporary exhibitions too, meaning that you can visit time after time and always see something different. There's also a gift shop and café, and the beautiful Weston Park in which the Museum is situated is a lovely place to while away a few hours on a sunny day.
For more information, see http://www.museums-sheffield.org.uk/museums/weston-park/home
Abbeydale Industrial Hamlet
Abbeydale Industrial Hamlet is a beautifully restored 18th Century industrial works, giving visitors a unique and fascinating glimpse of the living and working lives of families at a rural scythe and steelworks. Abbeydale Works was once a large water-powered industrial site on the River Sheaf. It is now a group of Grade I and Grade II listed buildings, including cottages, waterwheels, workshops and steam engines. It is also a Scheduled Ancient Monument in recognition of its national historical importance. Abbeydale Industrial Hamlet is open every day except Friday.
For more information, see http://www.simt.co.uk/abbeydale-industrial-hamlet
Glorious Galleries
The Millennium Gallery
The Millennium Gallery is a great showcase for the very best in Sheffield's art, craft and design heritage, including examples of the metalwork for which the city is famed. There are also regular displays of contemporary art and design in the four exhibition spaces. There is a lovely gift shop within the Millennium Gallery that sells high quality local design items, all with an original Sheffield twist. The Millennium Gallery is open every day, and entry is free.
For more information, see http://www.museums-sheffield.org.uk/museums/millennium-gallery/home
Graves Gallery
The Graves Gallery is Sheffield's premier visual arts gallery, full of beautiful classical and contemporary artworks, from Turner and Sisley to Grayson Perry and Damien Hirst. There is also a wide collection of permanent and visiting exhibitions. The Graves Gallery has a wonderful gift shop selling art-related gifts with a difference, many with a unique Sheffield twist. The Graves Gallery is open every day except Sunday and Monday, and entry is free.
For more information, see http://www.museums-sheffield.org.uk/museums/graves-gallery/home
Thrilling Theatres
Sheffield's wonderful Theatre District is the largest theatre complex outside London. It's a vibrant, busy area, with three theatres presenting world-class musicals, cutting-edge dramas and traditional family favourites.
The world-famous Crucible is a real Sheffield landmark with a deserved reputation for unforgettable shows. The stage is surrounded by seats on three sides, so you're always guaranteed to be up close to the action. The Crucible has also been home to the World Snooker Championships for over 40 years.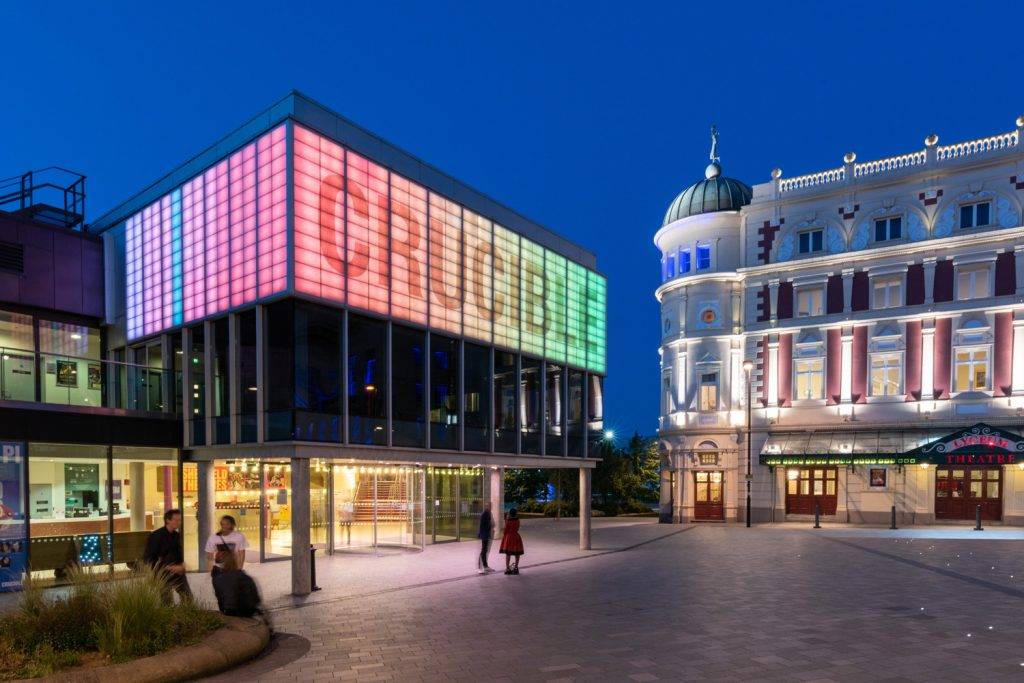 The Lyceum, opened in 1897, is an elegant, ornate theatre, with over a hundred years of history of presenting lively musicals, dramas, comedies and dance.
And the Studio is an intimate theatre for showcasing the best Fringe events, local shows and fresh new talents.
For more information, see https://www.sheffieldtheatres.co.uk/
Gorgeous Gardens
Sheffield is a city full of greenery and parkland, but the Botanical Gardens have been a peaceful sanctuary for locals and visitors since 1836. With 19 acres of mature trees and lush parkland, it's a great place for some peace and quiet, and is popular with walkers, runners and picnickers. It also hosts a wide variety of activities throughout the year, from concerts and art events to educational events. Among all the flowers and trees, look out for an unusual building – an original Grade II-listed 19th Century bear pit.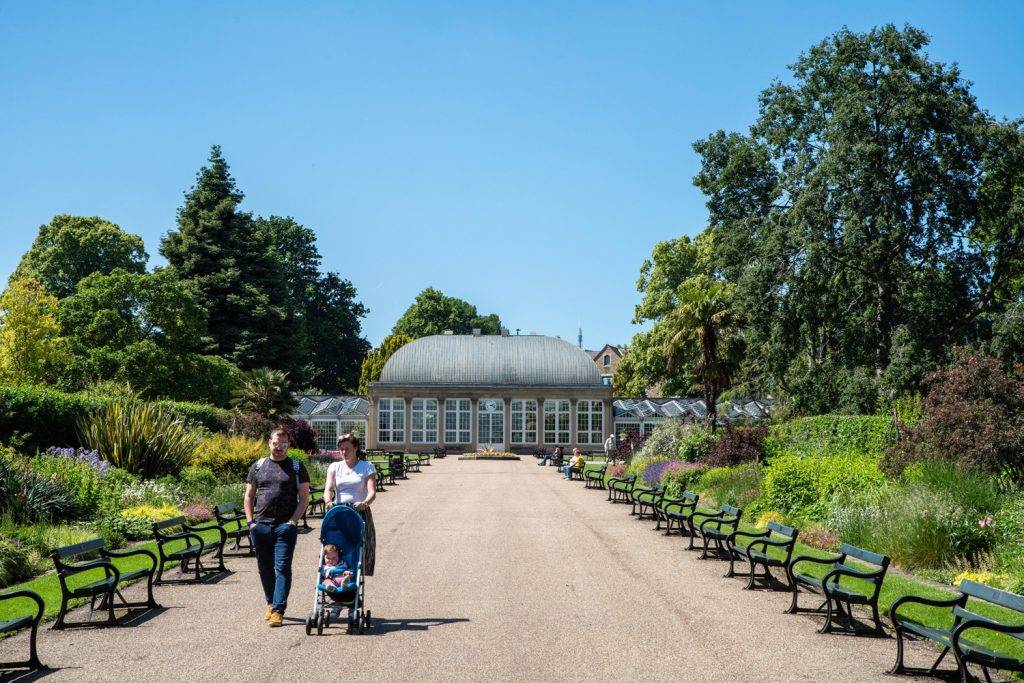 Within the heart of the city is the wonderful Winter Garden, a large greenhouse providing tropical warmth all year round, and home to more than 2,500 plants from around the world. And the Peace Garden, an oasis right in the middle of the city next to the Town Hall. Its beautiful water features and parkland provide a wonderful space to while away the hours on a sunny day.
Sheffield's Peace and Winter Gardens beat London's South Bank to gain the Royal Institute of British Architects' "Great Place" Award in 2007, as an "outstanding example of how cities can be improved, to make urban spaces as attractive and accessible as possible".
For more information, see https://www.sheffield.gov.uk/home/parks-sport-recreation/parks-green-spaces
Amazing Antiques
Sheffield has a vibrant Antiques Quarter, comprising eight large Antiques Centres and more than 60 independent shops, cafes and bars, as well as an antique auction gallery. All located in a fairly compact area, it's the perfect place to spend a few hours browsing around the eclectic mix of items for sale.
For more information, see http://sheffieldantiquesquarter.co.uk/
Superb Sports
Sheffield has a long and proud sporting heritage. It was the UK's first National City of Sport, and British athletes trained for the 2012 Olympics at Sheffield's English Institute of Sport (https://www.eis2win.co.uk/).
Sheffield boasts both the world's oldest football club, Sheffield FC, and the second oldest, Hallam FC. Hallam FC play at the world's oldest football ground in the Sheffield suburb of Crosspool. Perhaps better known today are Sheffield United (https://www.sufc.co.uk) and Sheffield Wednesday (https://www.swfc.co.uk), both top flight football teams, playing at Bramall Lane Stadium and Hillsborough Stadium respectively.
Sheffield is also home to the Sheffield Steelers (https://sheffieldsteelers.co.uk), the UK's first professional ice hockey team, who hold regular games at the Fly DSA Arena.
Sheffield is also well known for hosting the World Snooker Championship at The Crucible Theatre every year (https://www.cruciblesnooker.com). It's the world's leading snooker tournament, both in terms of prestige and prize money, and has been held annually since 1927.