Peak District Village of Froggatt
The beautiful Peak District village of Froggatt in Derbyshire is a small but perfectly formed place; a cluster of stone houses on narrow lanes, nestling beneath the mighty gritstone escarpment of Froggatt Edge. 
Froggatt lies on the banks of the River Derwent, and one of the landmarks of the village is the 17th Century stone arched bridge that spans the water.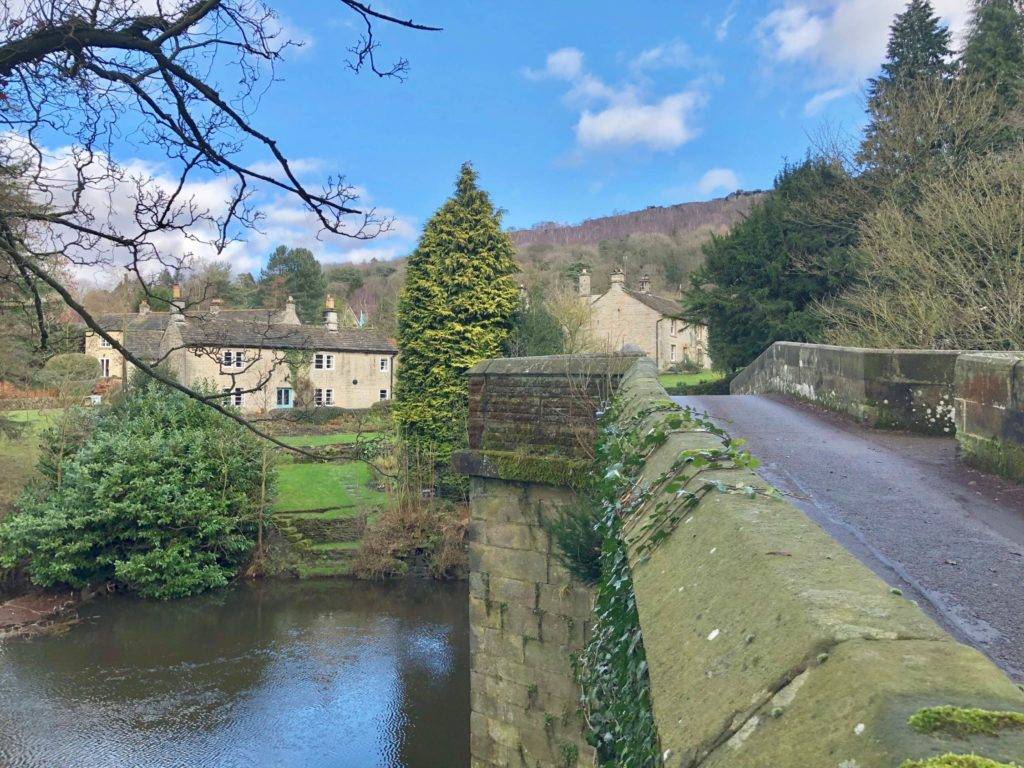 There has been a settlement in this location for centuries. The land and properties forming the village was originally held by the manor of Baslow, until it was purchased in the 1200s by the Bassets. At this time a document noted the community as being called 'Froggegate', and by the end of the century it was 'Froggecotes'. 
Although the village population is small today (the population of the civil parish at the last census was only 204), it has a vibrant, close-knit community. Locals and visitors alike come together every August for the Froggatt Show, held alongside the river. There is a Wesleyan Reform Chapel in the village, but no other churches or shops.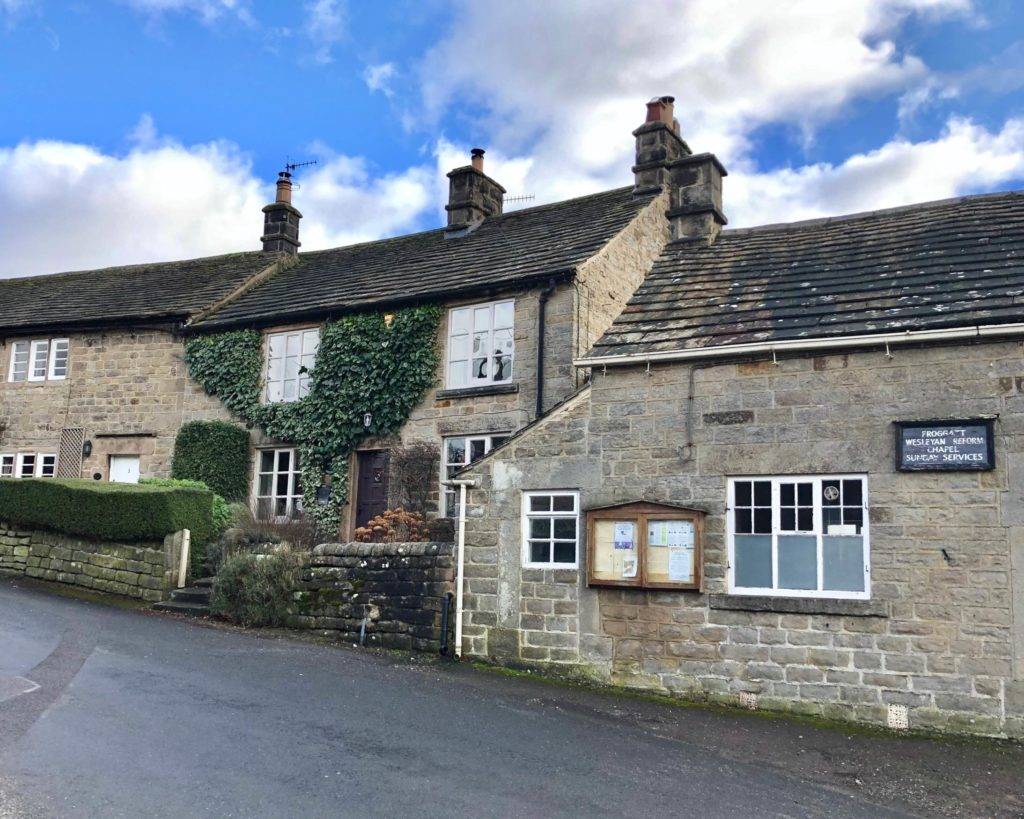 The cosy country pub located on the edge of the village, The Chequers Inn, is well worth a visit. It serves wonderful food and is dog-friendly.
Froggatt is surrounded by stunning countryside, and there are numerous lovely walks in this area. The Derwent Valley Heritage Way runs through the village, and there are picturesque riverside paths that lead one way to Calver or in the other direction to Grindleford.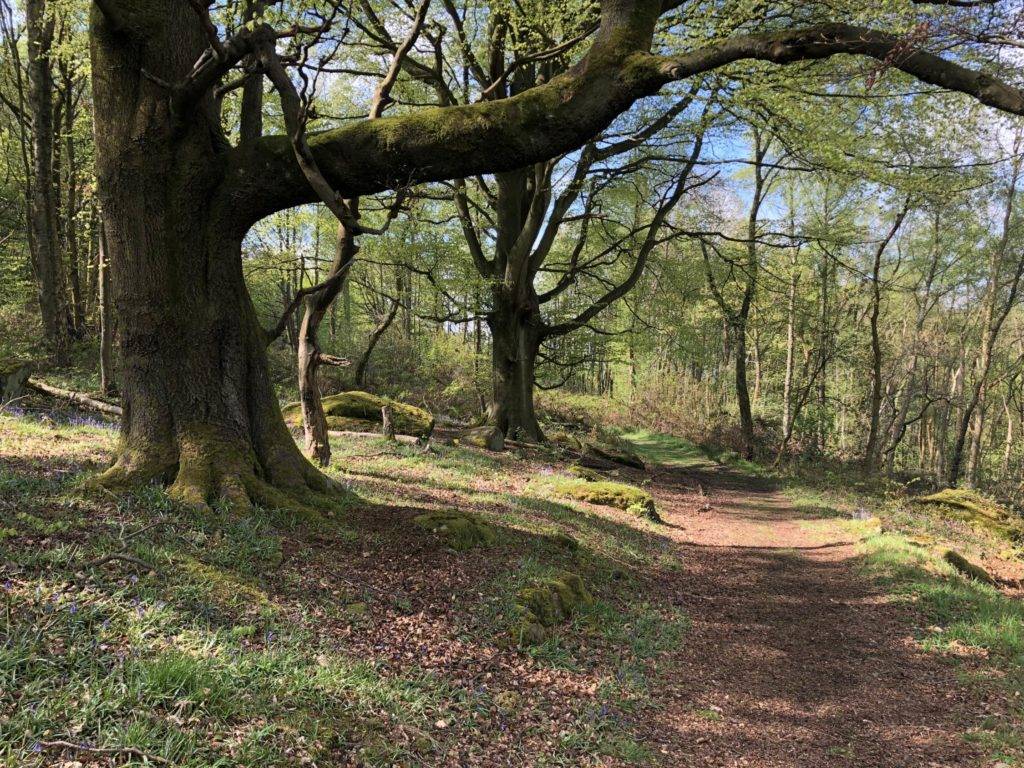 ---
Froggatt Edge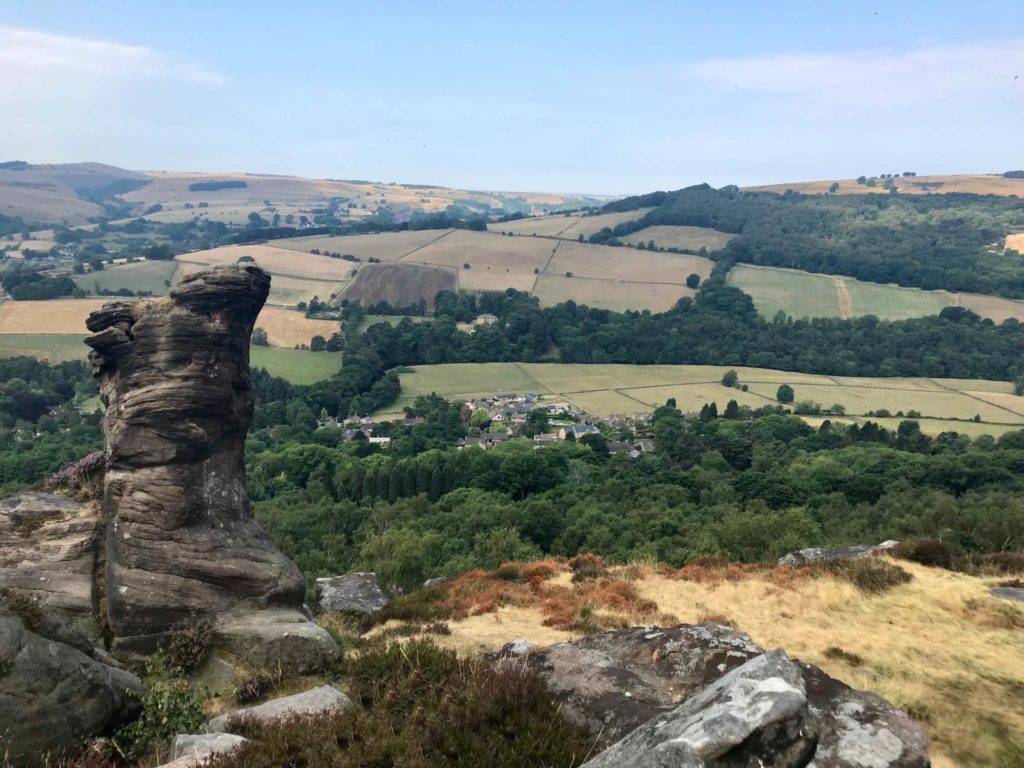 Towering over the village, Froggatt Edge is a favourite place for climbers and hikers, and affords fantastic views over the surrounding countryside. The edge runs on to Curbar Edge and then Baslow Edge, forming part of the famous 'nine edges' that run along the Hope Valley and Derwent Valley in this part of the Peak District.
At the top of Froggatt Edge is a wonderful expanse of heather moorland, bright purple in summer. The paths that run along the top and bottom of the edge are covered in sand created from the underlying gritstone, eroded over millennia. 
In common with many of the gritstone edges in the Peak District, Froggatt Edge was used as a source of millstones, and a number of half-completed millstones can still be found abandoned at the bottom of the edge.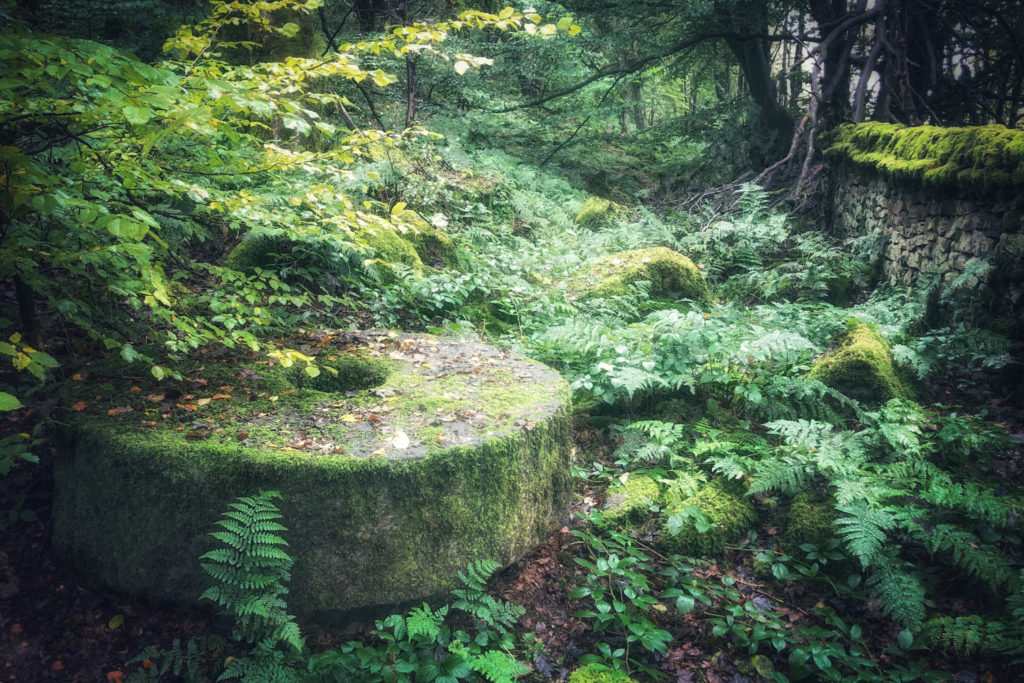 ---
Walks in the Area
To truly appreciate the beauty of this area, why not try our Let's Go Peak District Walk that starts and ends at Froggatt Edge (8 miles)? Click HERE for the details.
This walk offers some of the very best views in the Peak District, following a spectacular route across Froggatt Edge, Curbar Edge and Baslow Edge with the wide vistas of the stunning Derwent Valley laid out below.  It then descends gently on moorland trails and returns to the start point via the pretty villages of Curbar, Calver, Froggatt and Grindleford, on country lanes, field tracks and shady woodland paths alongside the River Derwent.