Baslow WI in Derbyshire's Peak District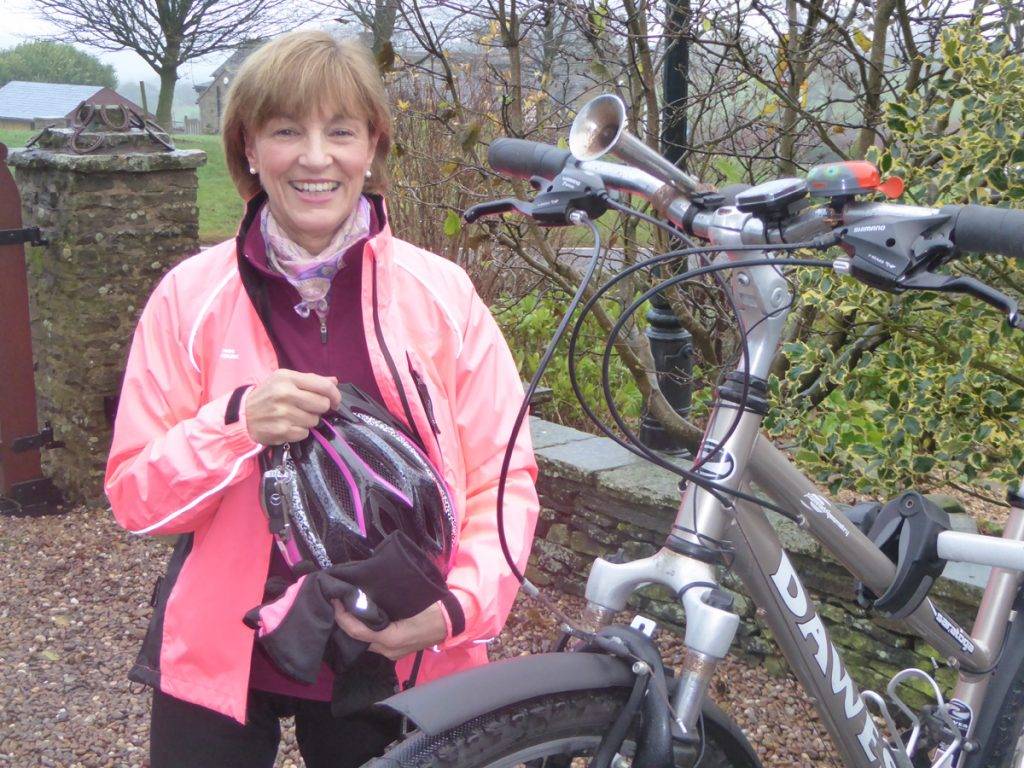 Hello: My name is Ann McPhie, I am a member of Baslow WI this is my second blog for Let's Go Peak District Voices. In this blog I'd like to tell you a few of the things Baslow WI members have done over the years in our beautiful Peak District Village.
The WI Oak Tree: 2019 has been Baslow WI's centenary year, each month we have enjoyed looking back on things that were done in past decades as well as planning for the future. Going back ten years we celebrated our 90th birthday by inviting the Duke of Devonshire to plant an Oak Tree on the Golden Gates roundabout, at an entrance to the Chatsworth Estate and the village of Baslow. At the time the Duke was being followed by a BBC film crew, so we were in the production! 'Darling Jane', who writes the WI reports for The Peak Advertiser, escaped from her desk that day, she was a great spokesperson.
Benches for Baslow village: Following fundraising and gaining the necessary permissions we purchased a millennium bench that was placed next to St Anne's Church Lych Gate. Our second bench came in 2012 when we celebrated the Queen's Diamond Jubilee, this one can be found outside Baslow Village Hall. The benches are well used by visitors and villagers.
WI crafts in Baslow: Members of Baslow WI marked the 75th anniversary by sewing a wall hanging depicting homes and places around the village. The collage hangs in Baslow Village Hall. Over the years WI members have refurbished and made embroidered items including gold work for St Anne's Church. Much of the craft work done by members is for charities locally and abroad. Using material provided by Northern Tea Merchants Chesterfield, members made a fabulous display of Fair-Trade items.
Earlier this year Lord Burlington, heir to the Duke of Devonshire was sworn in as High Sheriff of Derbyshire. His outfit for the occasion was 'locally sourced' his suit was made by GA Shepherd, Calver, the buttons by David Mellor, Hathersage and the silver and jet buckles by CW Sellors. Baslow WI's President, Christine Thompson, was asked to make the jabot and cuffs using an antique Youghal lace shawl owned by Lady Elizabeth Cavendish. Read the full story and see more WI crafts on the Baslow WI website.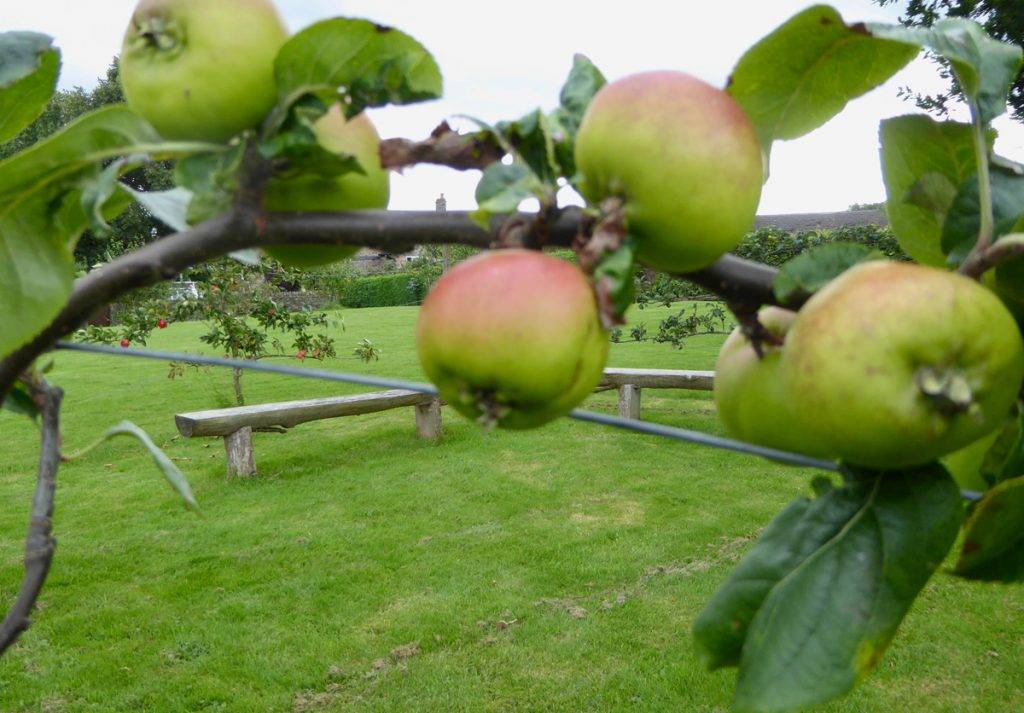 Community Orchard: Baslow's Community Orchard Group was formed in 2012 and the orchard was planted on a small plot of land off Over Lane owned by the Parish Council. Local people work hard on this project and each year, in October on Apple Day, WI members have turned out in support of the Orchard Group selling produce, crafts and hot drinks in their gazebo. They have also entered the baking competitions and won prizes. WI women are renowned for their cookery skills, sadly I am not one of them!
Baslow Bear: This little chap has become the mascot of Baslow WI. He attends meetings and outings and even turns up for some walks! He has met a number of famous people including Amanda, Duchess of Devonshire when she opened the Woodland Park next to Baslow Sports Field. Lynne Stubbings Chair of National Federation WI when she visited Baslow in April 2019 and Chrissie Booth Chair of Derbyshire Federation of WI who also visited recently. Watch out for him around the Peak District, you never know where or when he will turn up!
WI members in the community: Keep Britain Tidy was an initiative inspired by the WI nationally and here in Baslow we now support The Great British Spring Clean by working together litter picking in the village and surrounding areas. Bulb planting is something members have always been keen on, many of the bulbs seen growing on the Village Green and car park were planted over the years by WI members. Baslow WI Jumble Sales are famous! Jumblers travel great distances to attend and spend! Members at Baslow WI have held Jumble Sales in Baslow Village Hall, formerly the Stockdale Institute, since 1920! The money raised is, and has always been, for the running of the WI paying for speakers, hall rent and funding educational bursaries for members. There is so much more to the WI than sitting around in halls and singing Jerusalem. I found this out when I joined as a young mum 36 years ago that's why I kept coming back! Visit a WI and see for yourself, you could even consider starting a new one in the venue near your home.
Looking ahead: My next blog will be 'A year in the life of a Peak District WI' and will cover activities in our centenary year November 2018-2019.
Ann McPhie | WI Adviser Derbyshire | Joint Secretary Baslow WI
Photo credits:
Lord Burlington – derbyshirehighsheriff.co.uk
Embroidery for St Anne's Church – worked & photographed by Lorna Wilson
The Duchess of Devonshire with Baslow Bear – Lorna Wilson