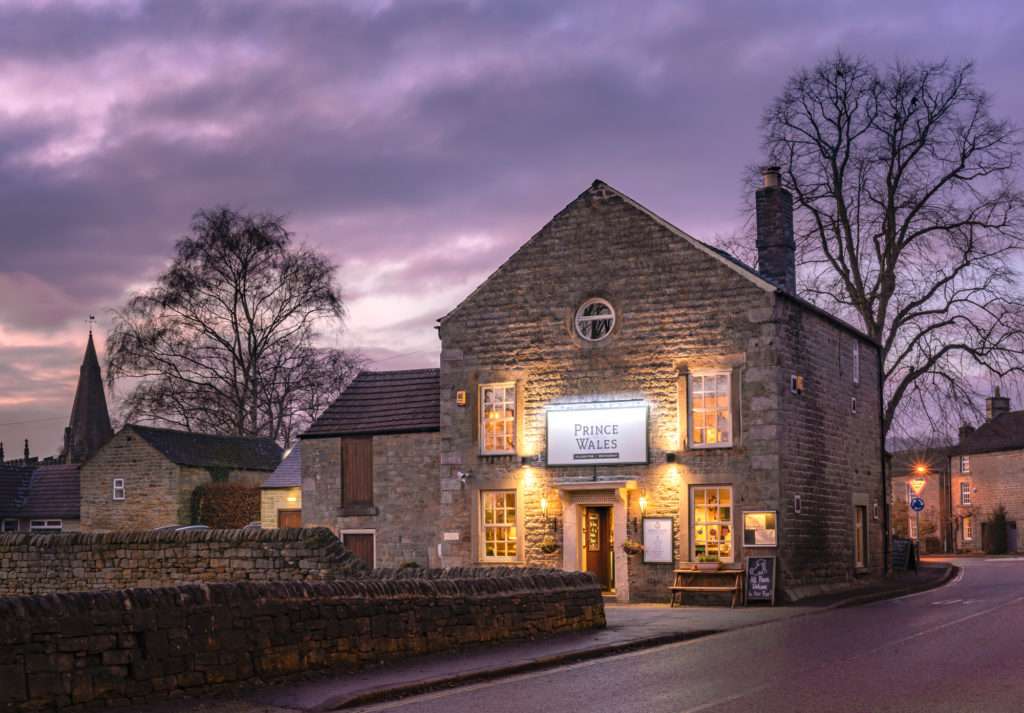 Tucked away in the heart of the beautiful Peak District village of Baslow, you'll find The Prince of Wales, an award-winning pub and restaurant, where you're always assured of fine food and drink and the warmest of welcomes.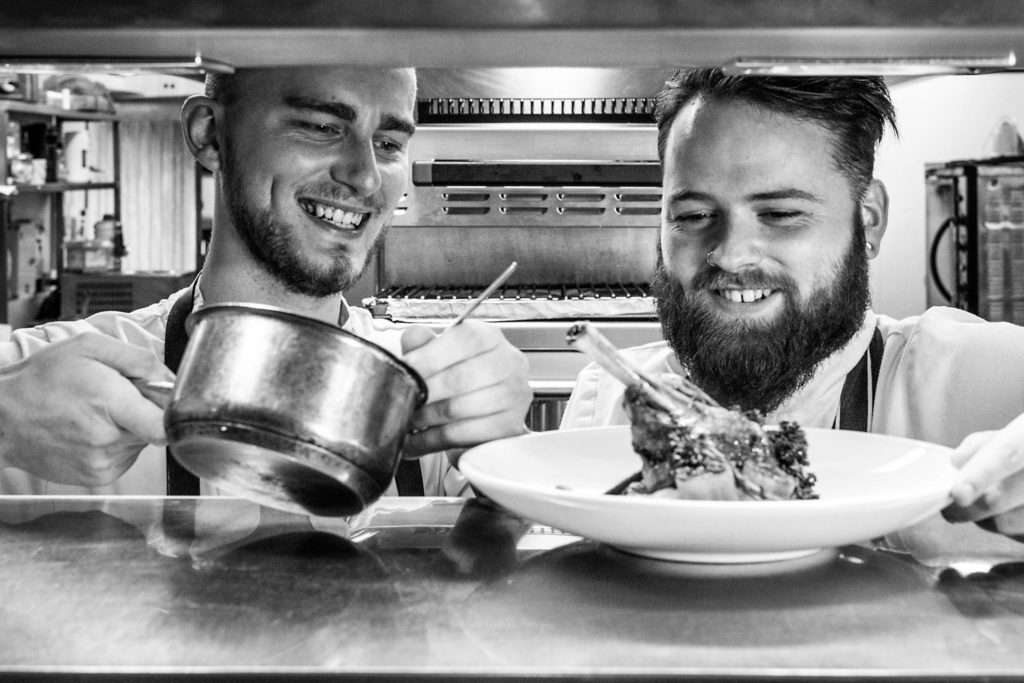 ---
Award-winning food …
The team at The Prince of Wales are a friendly, happy bunch who take great pride in serving the highest quality dishes made from fresh, locally-sourced ingredients.
They make sure they know the provenance of all the food they prepare; from the grass-fed beef reared by Mr Birch on the green, rolling hills surrounding Baslow, to the creamy, buttery Stanage Millstone cheese from Cow Close Farm just a little further along the valley.
Why not try their renowned fish and chips, or a seriously succulent Sunday roast with all the trimmings?
---
… the finest drinks …
The Prince of Wales in Baslow also boasts a wonderful selection of local artisan ales, beers, delicious wines, gins and botanicals. You'll always find space at the warm, buzzing bar, or a comfortable chair by the fire.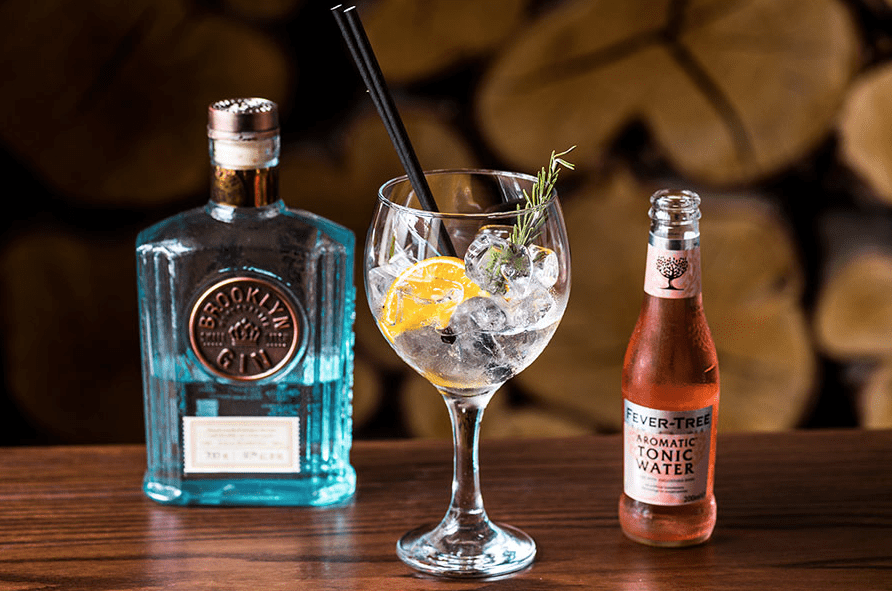 ---
… and the perfect atmosphere!
The relaxed, comfortable atmosphere at The Prince of Wales provides the perfect space in which to dine, drink and soak up the ambience.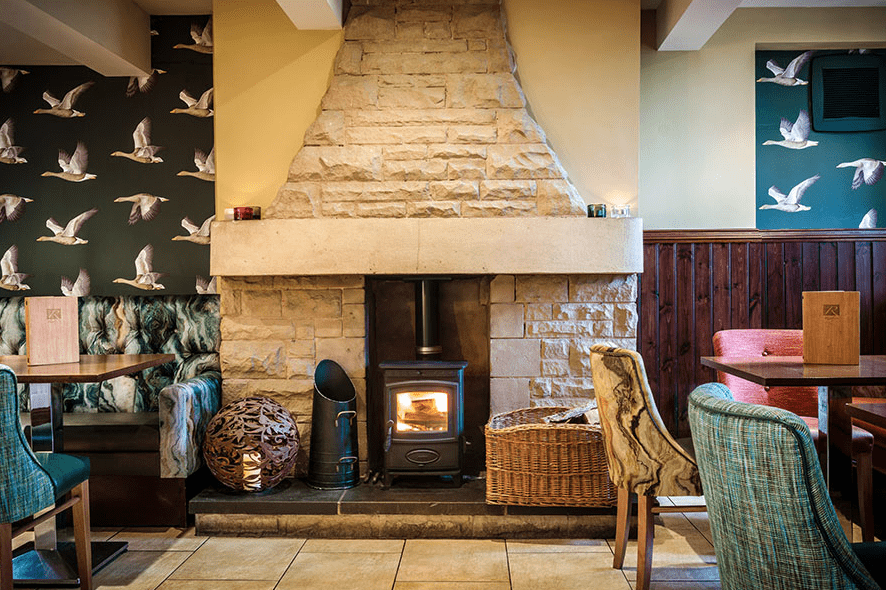 Sample your cuisine in the bright, airy gallery dining room or take an action-packed seat in the Open Kitchen. In the summer, enjoy your meals on the terrace watching the sun set over the rolling hills of the Derbyshire Peak District.
Your four-legged friends are always welcome in the bar area too!
So whether you're looking for a morning cup of coffee to get your day off to the right start or the ultimate gin and tonic to kick off the weekend, whether you want a light lunch or a decadent dinner, you'll be sure to find it at The Prince of Wales in Baslow.
---
Opening Times
Mon – Sat 11.00am – late | Sun 11.00am – 6.00pm | Closed Sun Evenings
Lunch Served
Mon – Fri 12.00 noon – 2.30pm
Sat 12.00 noon – 3.00pm
Sun 12.00 noon – 3.00pm
Dinner Served
Mon – Fri 5.30pm – 9.00pm
Sat 5.30pm – 9.30pm
---
The Prince of Wales Location
Why not make a day of it when you visit The Prince of Wales?! The beautiful village of Baslow is in the heart of the Peak District National Park, on the edge of the Chatsworth Estate, and makes a perfect place to stay when visiting the area. The village is overlooked by the dramatic gritstone edges of Curbar Edge and Baslow Edge, and the River Derwent runs through it, crossed by a picturesque stone bridge that dates back to 1603.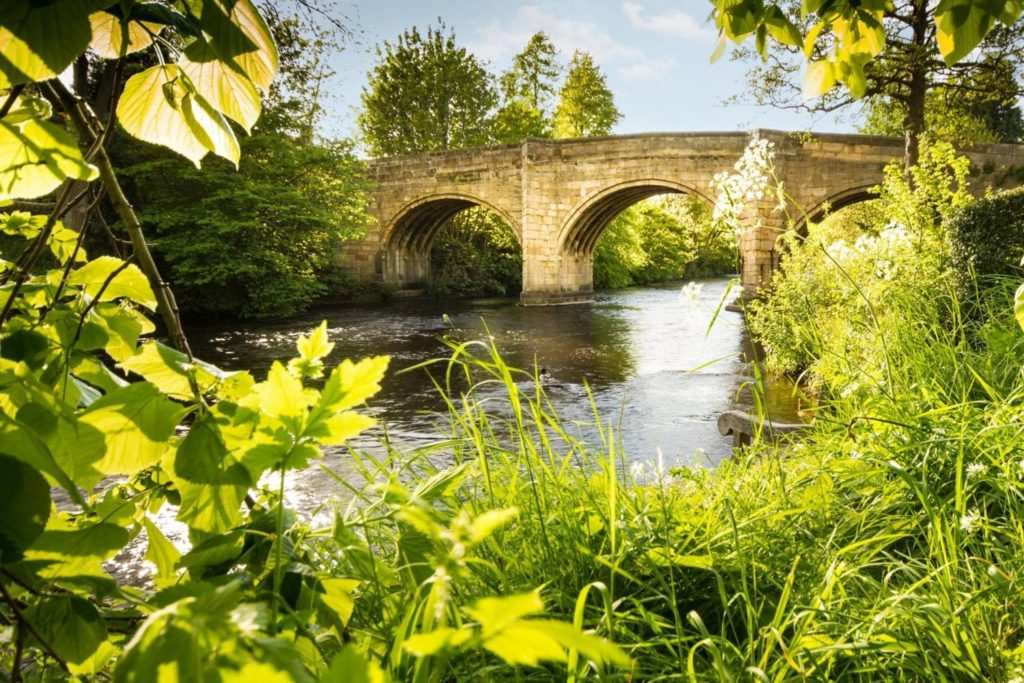 Contact The Prince of Wales in Baslow
---
The Prince of Wales