Ashford-in-the-Water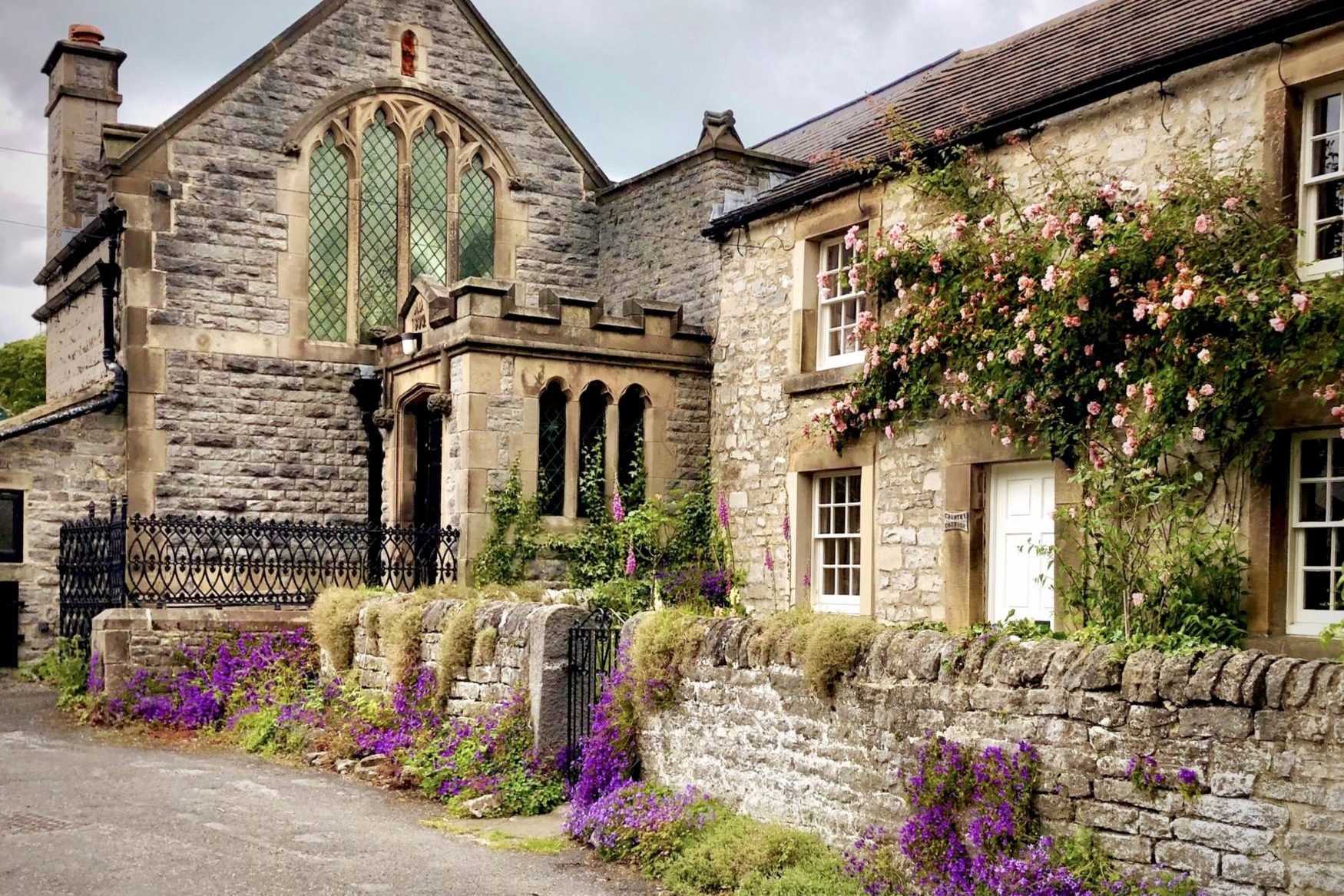 If you're looking for a perfect chocolate-box village to visit in the Peak District National Park, you'd be hard pressed to find one as lovely as Ashford-in-the-Water. It has everything that a country village needs: an idyllic riverside setting, complete with a medieval bridge, pretty limestone cottages, narrow lanes, a tearoom and cosy country pubs.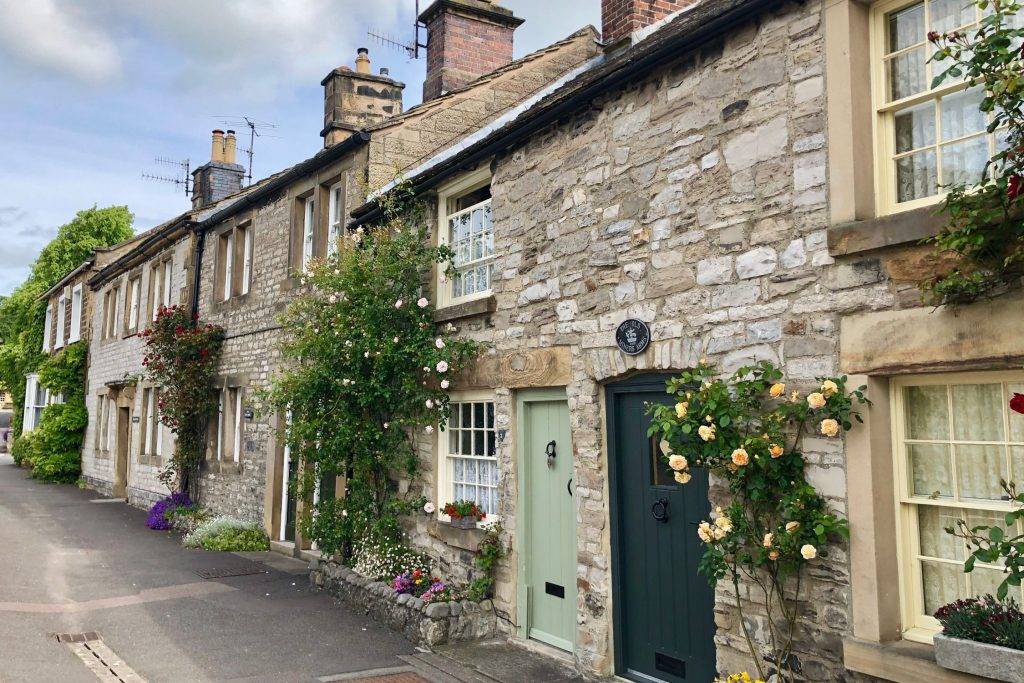 The records of Ashford-in-the-Water date back to the 10th Century. In the Domesday Book of 1086 it was referred to as Aisseford, the name deriving from Ash Tree Ford or River.
In contrast to its peaceful ambience today, Ashford-in-the-Water was once home to a thriving quarrying and mining industry producing Ashford Black Marble, a form of limestone which turns black when polished. It was especially popular in Victorian times when it was used to decorate inlaid furniture and funerary items.
You can still see examples of Ashford Black Marble in the pretty village church of Holy Trinity. The church is well worth a visit and its 13th Century tower is still intact, although most of it was rebuilt in the 19th Century.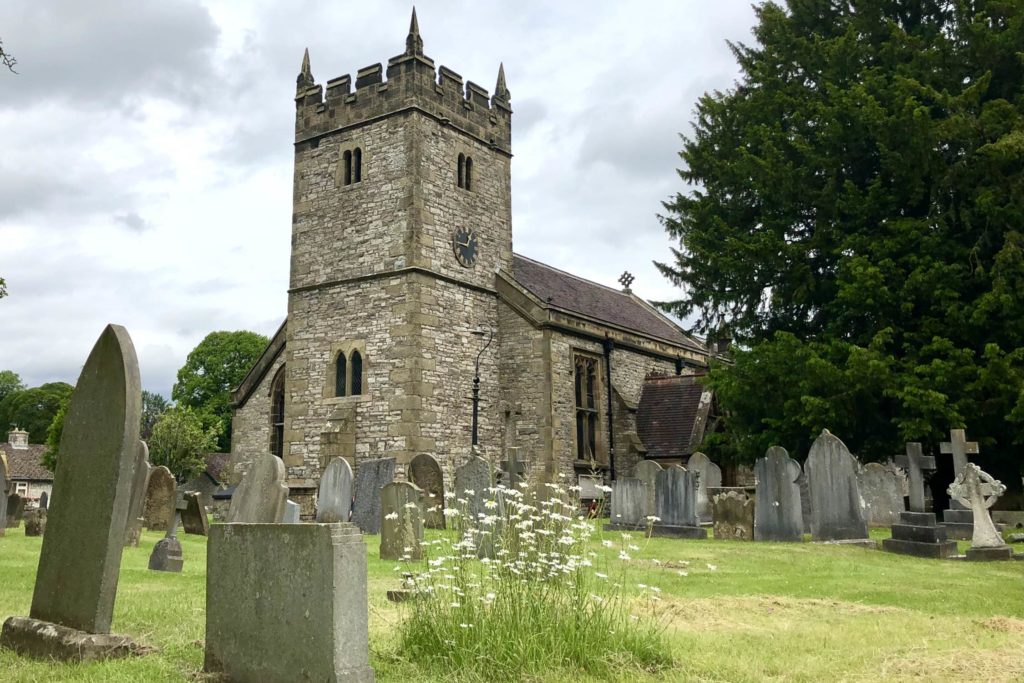 The Sheepwash Bridge across the River Wye is one of the most photographed bridges in England, and it's not hard to see why. The river is broad and beautiful at this point and its grassy banks are lined with daffodils in the Spring. There are often ducks dozing here, and you might catch sight of a dipper landing on the rocks in the water, as well as rainbow trout lazily swimming in the river.
The Sheepwash Bridge has been named by the English national tourist board as the best location in the country to play Pooh Sticks … and you can't get a better reason to linger than that!
As its name suggests, the Sheepwash Bridge was once used by farmers to drive their flocks into the water to be washed before shearing, and the small walled enclosure used to pen the sheep is still in situ.
The bridge is now a Grade II listed structure, noted for its historic and architectural importance.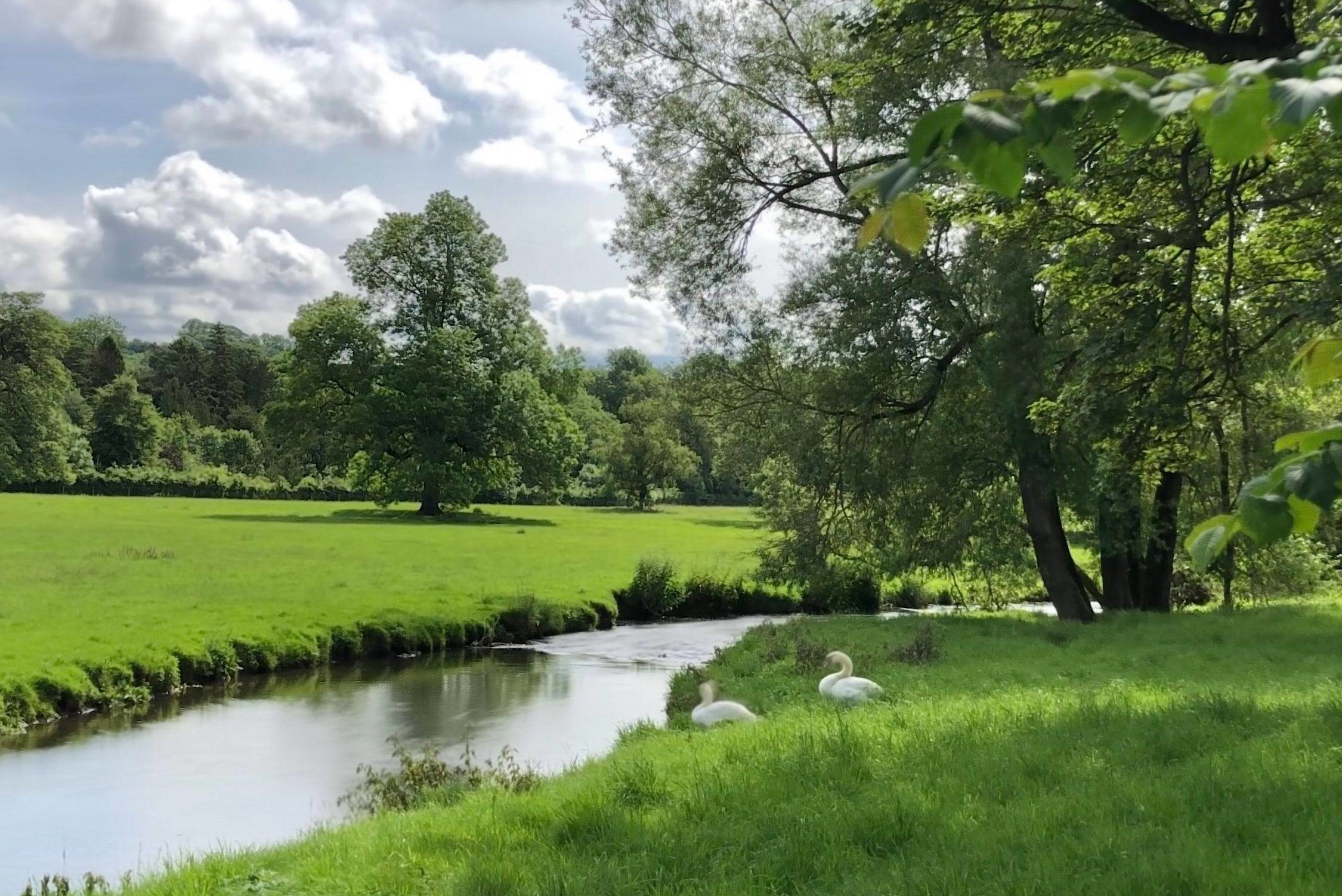 ---
Ashford-in-the-Water Walks
To properly explore this beautiful area, why not try our Bakewell Walk via Ashford in the Water (5.7 miles) or Ashford in the Water Walk via Monsal Dale (6 miles)?