Dog-Friendly Peak District Days Out
We're all dog lovers at Let's Go Peak District and we love taking our own four-legged friends on adventures in the Peak District with us. The Peak District is a wonderfully dog-friendly place; many of the area's attractions welcome dogs, and the majority of the pubs and shops do too.
To make it easier to plan Peak District adventures with your hounds, take a look at our Top 10 suggestions for Dog-Friendly Peak District Days Out!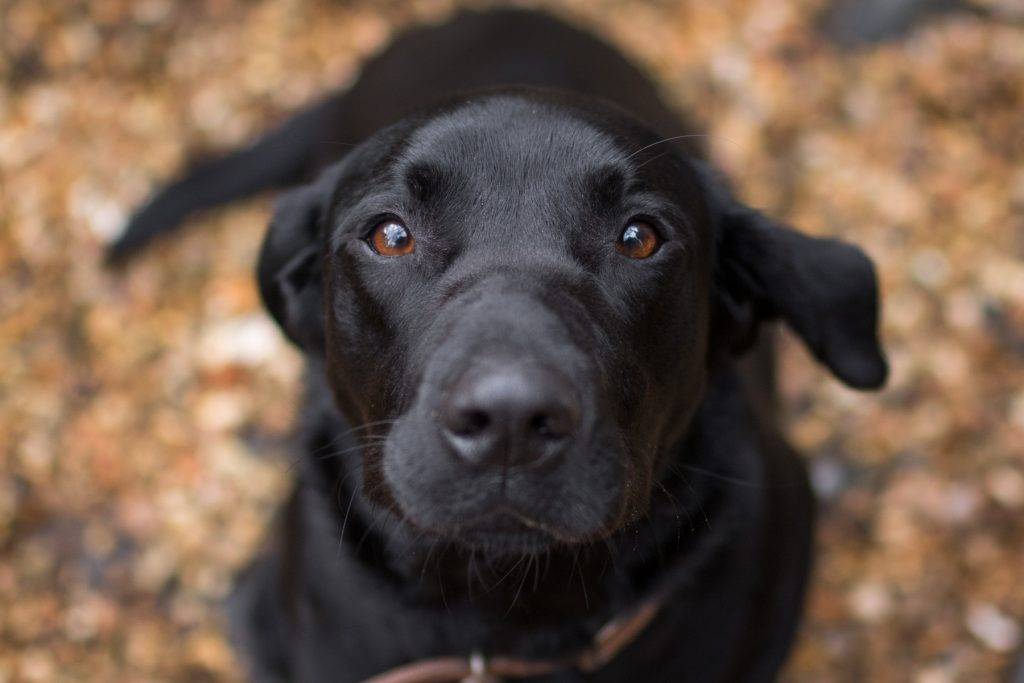 ---
Chatsworth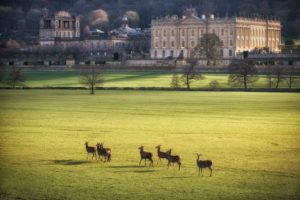 Nobody can fail to be charmed by Chatsworth, even the most pampered pooches!
Although Chatsworth House itself is off-limits to dogs, your dogs are welcome to wander in the wonderful gardens. Here they can stroll through 105 acres of landscaped beauty, sniffing around the Maze, the Rockery and the Rose Gardens, admiring the rare plants and appreciating the sculptures and fountains. Please do keep your dog on a lead though.
Surrounding the estate there are also acres of parkland for you and your hound to enjoy, with miles and miles of footpaths alongside the River Derwent. Try our Chatsworth and Edensor Walk if you're looking for inspiration.
---
Castleton Caverns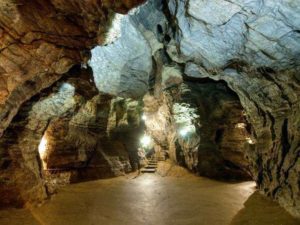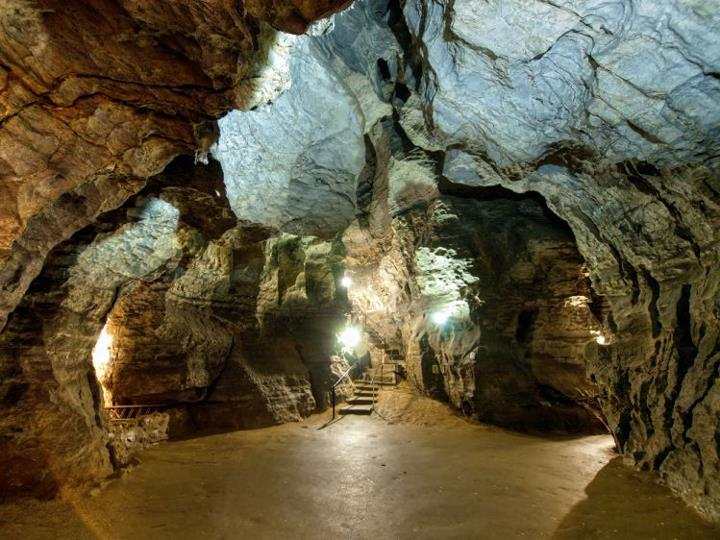 For a real dog-friendly Peak District adventure, take your hound below the hills to explore some of the area's most stunning underground treasures in the lovely village of Castleton.
Both Blue John Cavern and Treak Cliff Cavern in Castleton welcome dogs on leads. Here your dog can join you in admiring the home of Britain's rarest mineral, Blue John Stone; Castleton is the only place in the world it's found! The natural caverns and ancient lead mining chambers of both caverns are lined with wonderful formations of the beautiful purple/blue stone, as well as fossils, stalactites and stalagmites.
---
Heights of Abraham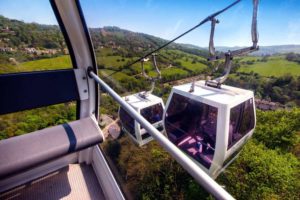 The Heights of Abraham in Matlock Bath has been one of the most popular visitor attractions in the Peak District since the 1780s. Here you can take a thrilling cable car journey across a steep limestone gorge with spectacular views of the Derwent Valley, rising 339 metres to the top of Masson Hill. And dogs ride free!
Once at the top, there's a 60 acre estate with beautiful woodland walks and a dog-friendly Terrace Café. Unfortunately dogs aren't allowed into the impressive show caves because there are just too many interesting nooks and crannies that they may get stuck in, but there's a specifically designed 'Waggy Tails Way' that starts and ends at the cavern entrance, so that one member of your party can explore above-ground with your pooch while the rest of you explore underground.
---
Royal Castles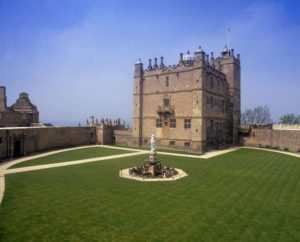 Treat your pooch like royalty and take him or her exploring the romantic ruins of Peveril Castle in Castleton or Bolsover Castle in Bolsover, near Chesterfield. Both are managed by English Heritage.
Peveril Castle was mentioned in the Domesday Book of 1086 and is one of England's earliest Norman fortresses. Much of the building is now ruined, but the ancient stone walls are great to explore and its hilltop position provides the most amazing views over the entire Hope Valley.
Bolsover Castle also dates back to the 11th Century, when it was built by William Peveril, one of William the Conqueror's knights. Today there are extensive ruins set in beautiful gardens with a wall walk overlooking the Derbyshire countryside, all of which is dog-friendly. Dogs are not permitted in the 'Little Castle' or the Riding House.
---
Bakewell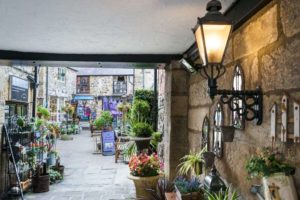 No trip to the Peak District would be complete without a day in beautiful Bakewell, the only town wholly within the National Park and an ancient market town dating back to Roman times. For a lovely dog-friendly Peak District day out, you and your pooch can stroll the little cobbled streets and courtyards, lined with independent shops, cafes, restaurants and pubs, many of which will welcome your pooch.
Be sure to try some of the famed Bakewell Pudding while you're here – your dog will enjoy it just as much as you!
There are beautiful riverside walks along the River Wye to enjoy as well, with picnic areas for you and your dog to pause and admire the views.
---
Crich Tramway Village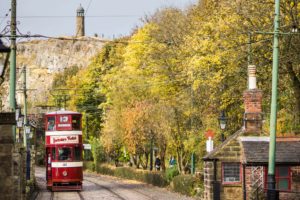 Crich Tramway Village is a fabulous place to spend a day, with plenty to keep the whole family happy, including your four-legged friend.
For starters, it's home to the National Tramway Museum, with more than 60 vintage trams for visitors to admire in airy exhibition halls. But it's also home to a beautifully-recreated period village, complete with a vintage pub (dog-friendly), café and olde-worlde shops.
Vintage trams run through the village at regular intervals and can be hailed at historic tram stops, allowing visitors and their dogs to take unlimited rides for more than a mile into the surrounding countryside, with stunning views of the surrounding Derwent Valley.
There are also wonderful Woodland Walks and a Sculpture Trail to explore.
---
Peak Rail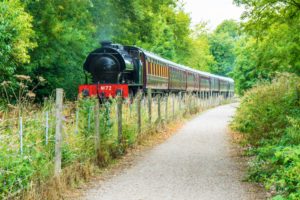 Let your pooch relive the golden age of steam by taking a ride on a heritage train at Peak Rail, where dogs are allowed to ride the rails for free!
This dog-friendly Peak District heritage steam and diesel line has been restored by enthusiasts and runs for 4 miles between the charming railway stations in Matlock and Rowsley South. The station in Matlock remains largely unaltered from its original heyday. It was designed in part by Joseph Paxton, the famed architect of the Crystal Palace in London.
You and your dog will enjoy the whole vintage steam train experience and the beautiful Derbyshire countryside that drifts past your windows.
---
Ladybower Reservoir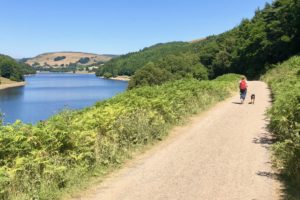 Ladybower Reservoir is a great place for a dog-friendly Peak District day out, with plenty of beautiful woodland and waterside walks for them to enjoy. Ladybower Reservoir was built between 1935 and 1943, and it took a further two years to fill. At the time of its construction it was the largest reservoir in Britain.
Your dogs can also admire the impressive dams at Howden Reservoir and Derwent Reservoir, well known for being the site of the practice bombing missions for 617 Squadron (known as The Dambusters) before their attack on the Ruhr Dams in Germany in 1943. After your adventures pop into the Fairholmes Visitor Centre, where there's a small gift shop, information boards, toilets and a takeaway cafe, with seating for you and your dog to admire the woodland wildlife.
Check out our Ladybower Reservoir Circular Walk for a lovely stroll with your dog!
---
Lyme Park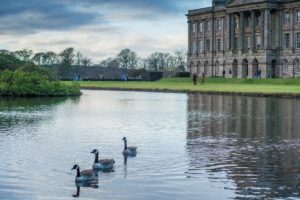 Nestling on the western edge of the Peak District, Lyme Park is a beautiful Regency mansion owned by the National Trust. It boasts a magnificent 1,400 acre estate, complete with a medieval herd of red deer.
Dogs are not permitted in the House but your four-legged friends are welcome in the gardens, where they can smell the blooms in the Rose Garden or enjoy the luxurious herbaceous borders next to the reflecting lake – where a certain Mr Darcy met Miss Bennet in the BBC production of 'Pride and Prejudice'.
There are also fantastic walks around the parkland of the estate, with miles and miles of dog-friendly tracks across rugged moorland and through ancient woodland, where your dog can be let off the lead if under control.
---
Carsington Water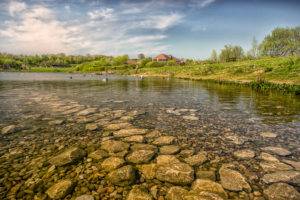 Carsington Water on the southern edge of the Peak District is the ninth largest reservoir in England and it's a wonderful location for walking and bird-watching.
There are a number of lovely walking trails around the lake and through the park. The 1 mile trail out to Stones Island offers superb views across the water, whilst the 3 mile trail offers a well-made, level track that's perfect for kids on their bikes with dogs trotting alongside.
Carsington Water also has a large Visitor Centre, a Wildlife Discovery Centre, a courtyard of small shops, and a lovely café with great views over the water (dogs are welcome on the balcony area). There's also a large outdoor area suitable for picnics.
If you want to hire bikes or try out water sports while you're here, check out Carsington Sports and Leisure.
---
Two small but very important points!
The Peak District is a haven for wildlife of all kinds. It's also a farming landscape. We want to protect its fragile wildlife, from rare moorland birds to adders and red deer, and we also care deeply about our farmers and their livestock. For these reasons, please, please keep your dogs under close control, ideally on a lead, when walking on the open hills and moors and in any fields where livestock are present (although you should let your dog off the lead if you are chased by cattle). It is a legal requirement to keep your dog on a lead on all open access land from 1 March to 31 July, which is the nesting season for the area's birds.
Please clean up after your dog and help to keep the Peak District a beautiful place for all to visit!
---
Dog-Friendly Peak District Accommodation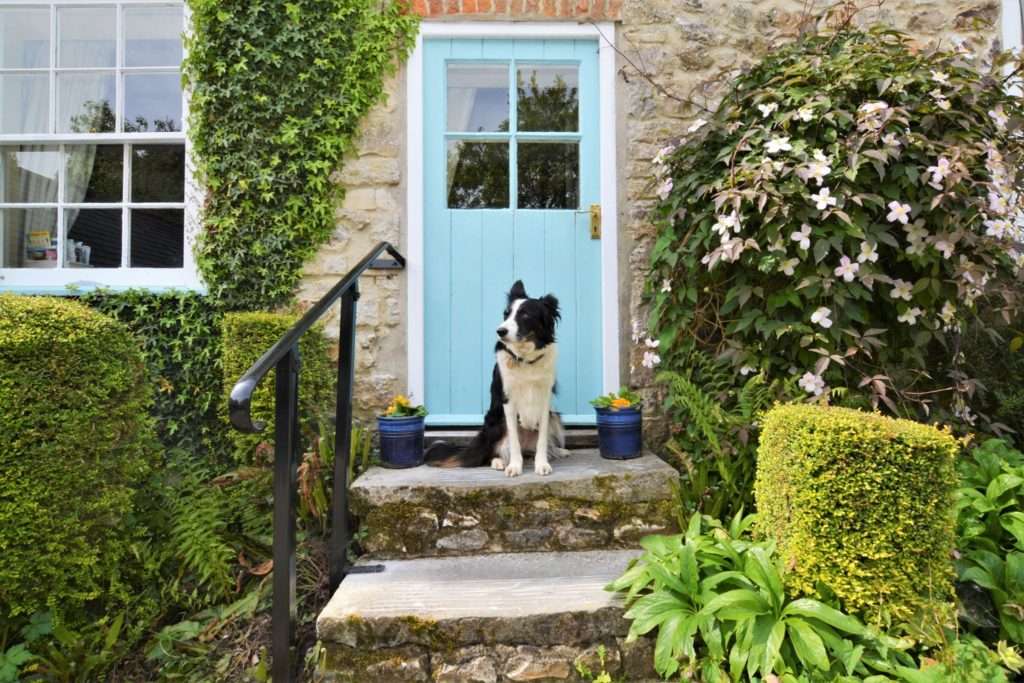 If you'd like to stay for more than a day in this beautiful area – and who wouldn't?! – you'll find a huge selection of wonderful Dog-Friendly Peak District Accommodation on our website, from deluxe hotels to cosy campsites and everything in between!